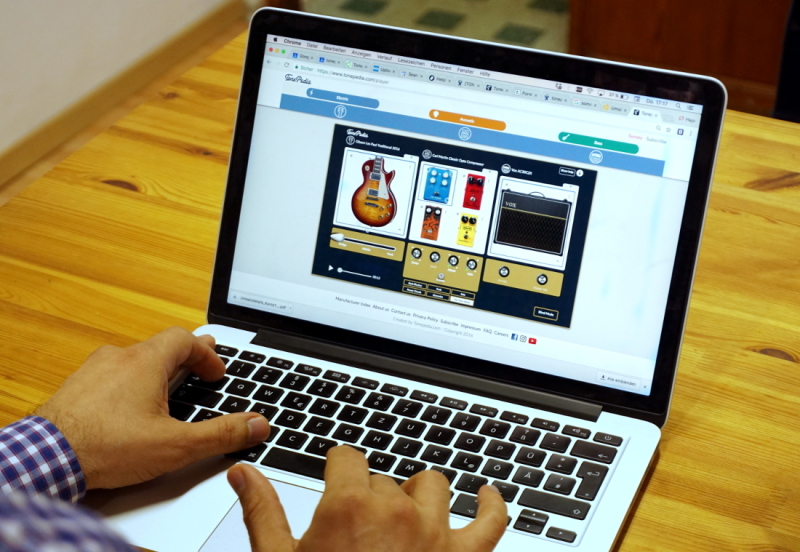 Comparing musical instruments online is a bit like judging a recipe by a picture of the final dish. It may be possible to make a good guess, but the impression will be incomplete without the ability to taste – or, in this case, hear. TonePedia has set out to change this. The Bremen-based start-up has developed a web-based player that can authentically reproduce the sound of guitars, effect products and amplifiers.
This could revolutionise the market for musical instruments. Think that might be an exaggeration? At the Frankfurt music fair in spring 2015, the three founders of TonePedia introduced the concept to the music business, armed with little more than a prototype on a laptop. No stand, no meetings, no professional presence. The result? Four contracts with large music companies.
High-end technology for authentic sound
"Our idea was an immediate hit," says Hajo. The 35-year-old, who was born in Münster and is currently living in Berlin, is one of the three founders of TonePedia. He started the business in spring 2017 with Elad Yaacov and Baffour Nkrumah, and together with their two employees they occupy an inconspicuous backyard shed in Bremen Airport-Stadt. At first glance, the premises look a little makeshift, but appearances are deceptive. Inside there is a state-of-the-art sound studio.
When musicians and nerds collide
"We want to get as close to the real thing as possible," says Hajo, who is responsible for sales and marketing. They are not searching for the best sound, that would be too subjective. What they are looking for is the authentic sound of the instruments. To help with this ambition, professional musicians regularly come to Bremen to accurately record music samples on a range of guitar models. The TonePedia engineers then feed the audio samples through effect products and amplifiers using their proprietary software and methods they have developed themselves to capture all combinations for the audio player. This creates the perfect symbiosis of sounds and bytes.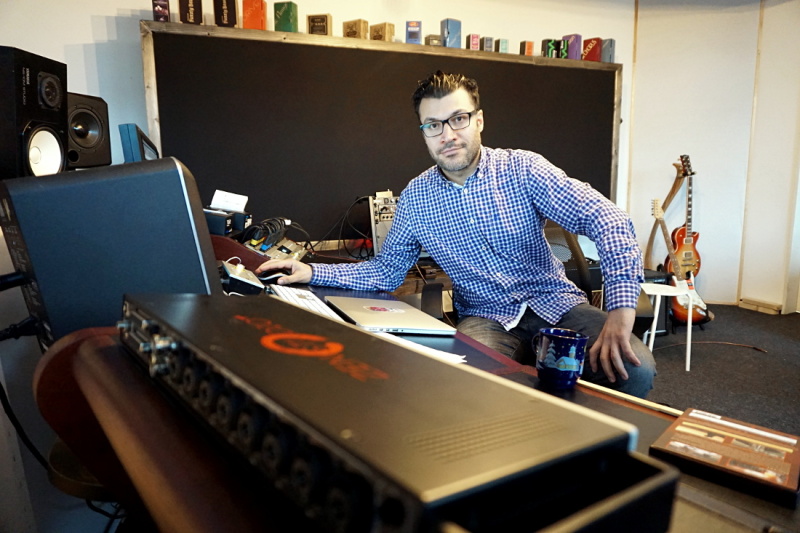 © WFB / Raveling