21 October 2021
-
Jann Raveling
Ten Bremen-based robotics companies making science fiction a reality
Investing in Bremen
Robotics and AI knowledge come together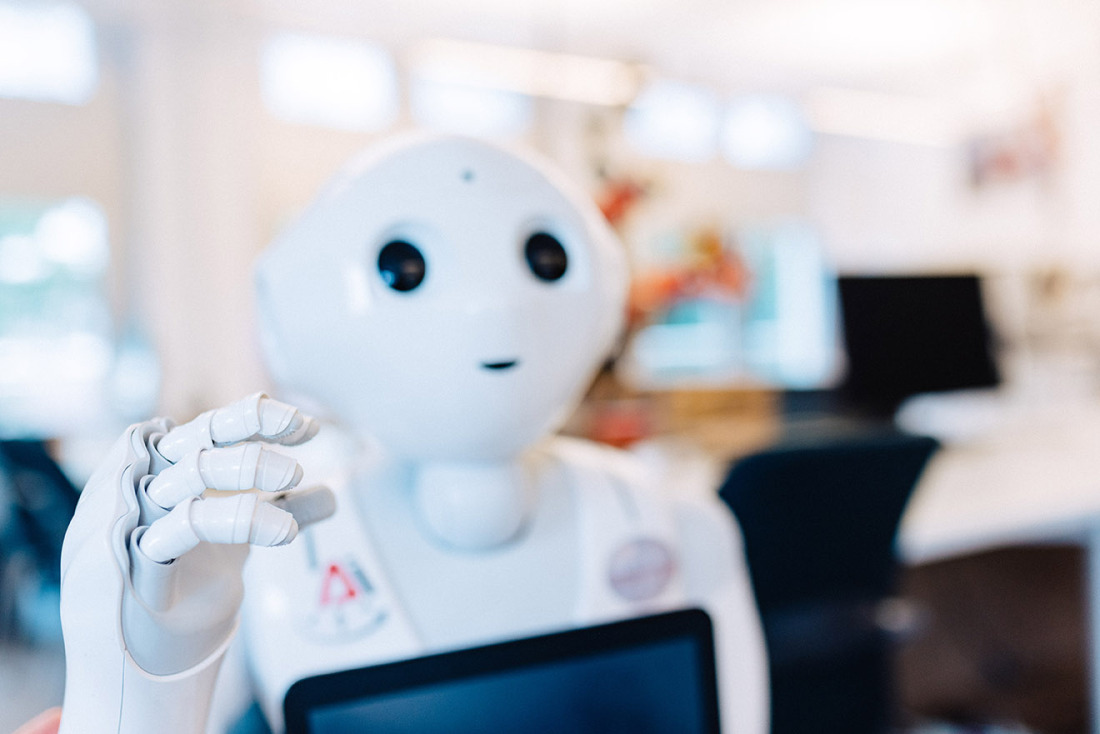 Bremen-based robotics companies are at the forefront of Germany's high-tech industry, developing cutting-edge robotics technology for a wide variety of applications. Whether under water, on land or in space, Bremen's robotics sector is incredibly diverse and efficient thanks to its close ties with German research institutions. This has allowed it to consistently set new standards in technology.
Artificial intelligence (AI) is central to the success of robotics. Robotic systems ideally operate autonomously and this requires state-of-the-art AI. A thriving AI scene has emerged in Bremen thanks to its proximity to scientific institutions such as the German Research Centre for Artificial Intelligence (DFKI), the Institute for Artificial Intelligence and KI-Transfer-Zentrum. We have put together a list of companies that are active in Bremen's robotics scene below.
10 robotics companies: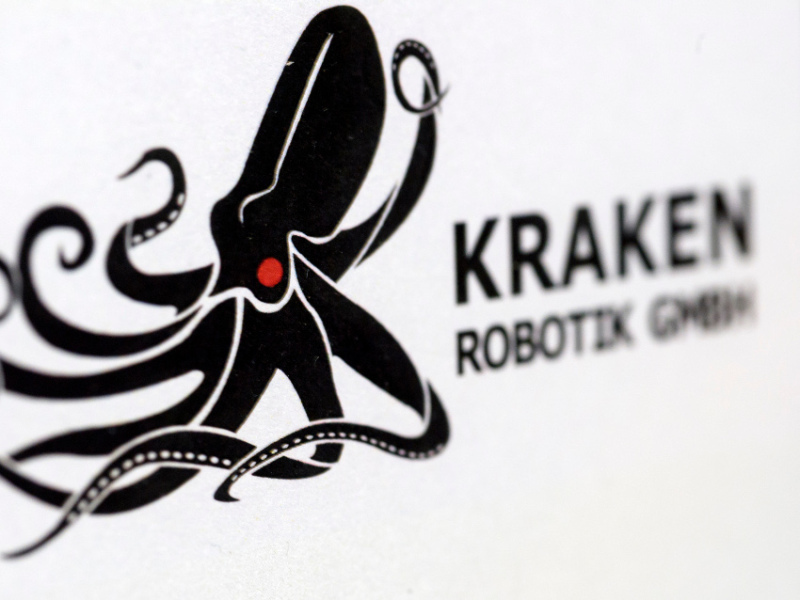 1. Kraken Robotics GmbH
The robots made by Kraken Robotics bring light to the darkness of the deep sea. The company is a subsidiary of the Canadian Kraken Sonar Inc. and a spin-off of the German Research Centre for Artificial Intelligence (DFKI). It was founded in 2016 by Dr Jakob Schwendner, Dr Sylvain Joyeux and Alexander Duda. The SeaVision system is the centrepiece of Kraken Robotics' product range. It is a full-colour, underwater laser-imaging system that delivers 3D point cloud images of subsea infrastructure in real time. These images can be tremendously helpful when it comes to installing gas, oil and offshore facilities, and inspecting subsea cables.
2. DFKI Industrials GmbH
Still a baby of Bremen-based DFKI, the company founded in 2012 as Ground Truth Robotics now operates under the name DFKI Industrials. The company takes DFKI's research findings and transforms them into tangible products that can be applied in various areas of commercial AI-based software use. DFKI Industrials' products include robots such as the TMV-X, which can be moved across terrain by remote control to capture 3D images of its surroundings. The solutions provided by DFKI Industrials can be used for the purposes of maritime, terrestrial and industrial monitoring.
3. cellumation GmbH
cellumation is a new company headed by its ambitious founding team consisting of Claudio Uriarte, Dr Hendrik Thamer and Ivan Kuznetsov. The trio met while working at Bremer Institut für Produktion und Logistik (BIBA) at the University of Bremen. cellumation has been active in the market since 2017 and is a specialist in intralogistics solutions. One of its flagship products is celluveyor, a modular conveying and positioning system in which individual cells on the conveyor belt can be controlled by software, for example to send packages transported on them in a specific direction. The cellumation team likes to dream big – its vision is for every package in the world to come into contact with one of its celluveyor cells at some point in the future.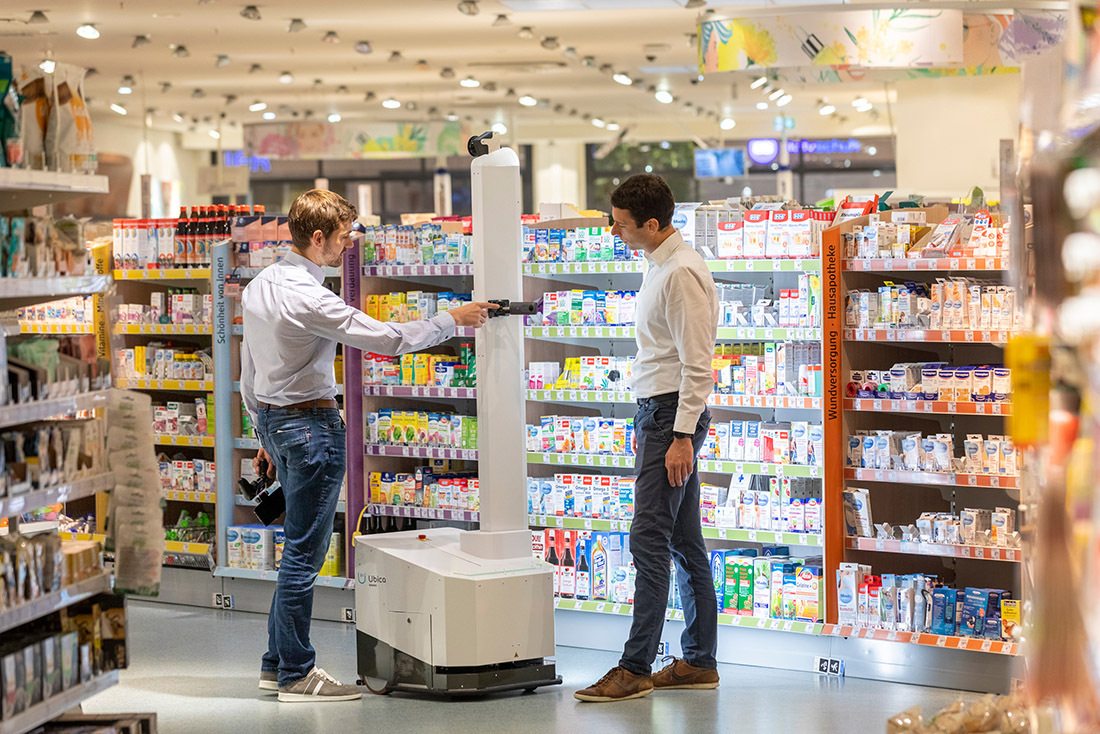 4. Ubica Robotics GmbH
Digitalisation will have a strong influence on retail in the future. Ubica Robotics is active in this very sector with its scanning robots. They can scan the interior of a store, i.e. the layout of its shelves and the products displayed on them, and create a digital clone of the store. This allows those running the store to keep track of stock on the shelves and thus optimise the re-ordering process. The scans also enable employees to stock the shelves more quickly and to help customers find their way around the store. The technology was developed in cooperation with the Bremen-based Institute for Artificial Intelligence (IAI) and funded by the Senator for Economy, Labour and Europe as well as the European Union.
5. RoBoTec GmbH
RoBoTec has been awarded prizes including the Bremen Environmental Award and the Founder's Prize. RoBoTec is a spin-off of the family-run company Bock Bio Science based in Bremen. The company's robotics system is the first fully automated method for producing plants. Ornamental plants and food crops, as well as agricultural and medicinal plants, can be produced in vitro, i.e. in a laboratory. The cutting technology software RoBoCut plays an important part in this process. RoBoCut uses artificial intelligence to guide the laser cutting that is required to produce plants in vitro. It is more precise than all manual procedures, damages fewer cells and thus prevents infections.
6. AKON Robotics
Akon Robotics, located in the Mahndorf district of Bremen, is a medium-sized company offering a variety of products ranging from gripper systems and welding robots to components. Akon's gripper systems are used for the palletising of bottles and tins, which occasionally requires them to be highly flexible to accommodate different shapes and sizes. Akon works closely with industry giants such as Kuka and Kawasaki in this area.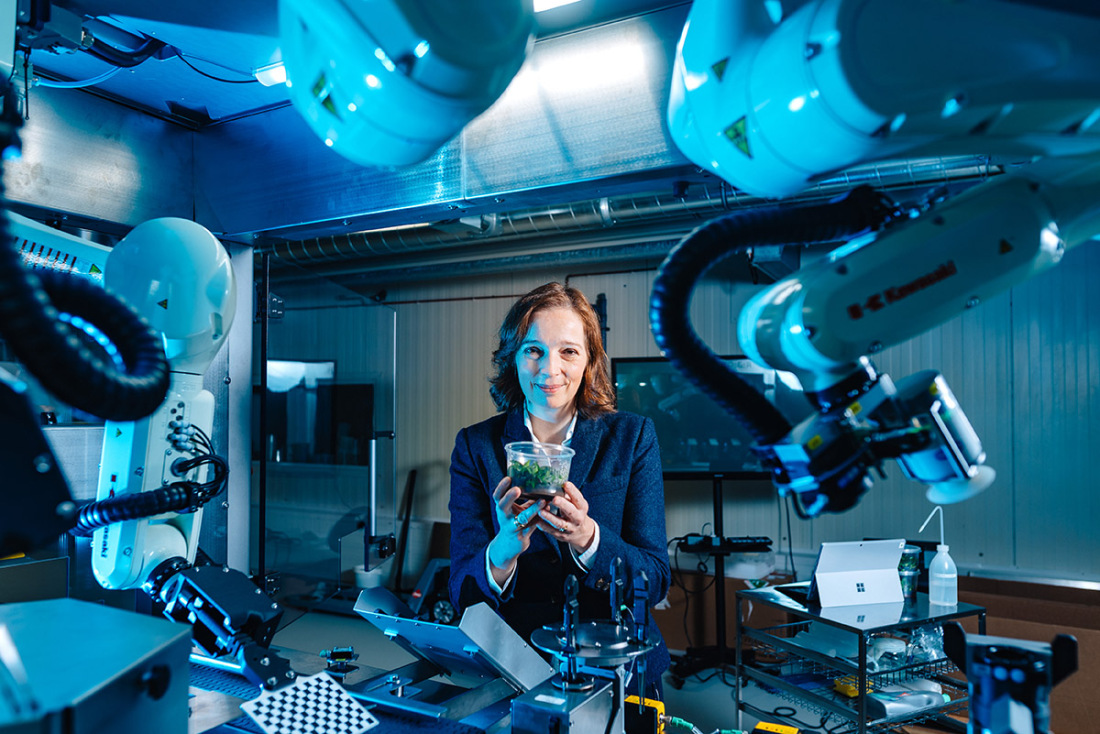 7. Rosen Technology and Research Center GmbH
Rosen Technologies is a true global player, with offices distributed throughout the world. Bremen is home to one of seven offices in Germany alone. The branch office in Bremen's Hemelingen district specialises in maritime projects and the development and testing of software for inspection systems. Robots operated with software from Rosen Technologies can be used to monitor onshore and offshore pipelines, rail systems or in storage tanks – wherever workers are exposed to a high level of risk.
8. KUKA Assembly & Test GmbH
Now we move on to another giant in the robotics industry. Kuka employs 14,000 people around the world and is a leading provider of automation technology. Kuka is well positioned in the industrial robot sector. The company provides countless services that enable companies to ensure that their production meets the requirements of Industry 4.0, i.e. fully automated production processes. Its robots are used in a wide variety of sectors, including the automotive industry, e-commerce and the health industry. KUKA Assembly & Test GmbH is based in Bremen and predominantly specialises in automated assembly systems and the testing of vehicle drivetrains. The company was the result of a merger with LSW Maschinenfabrik in 2008.
9. Scholl Robotics GmbH & Co.KG
Scholl Robotics is first and foremost a service expert in the robotics sector. It helps companies to properly programme and set up production robots on site. Scholl Robotics also identifies optimisation potential for its customers and offers them solutions on this basis to improve the automation of the production process. Scholl specialises in Kuka and ABB robots.
10. Airbus Group
You might remember astronauts using an AI-based onboard computer to communicate from films such as Star Wars and 2001: A Space Odyssey. CIMON, the Crew Interactive Mobile Companion, makes this technology dreamed up in science fiction a reality. CIMON originates from Airbus, which has extensive expertise in robotics and AI technology, in addition to aircraft manufacturing. CIMON was developed by Airbus in Bremen and Friedrichshafen and is a form of artificial intelligence that provides support for routine tasks at the International Space Station by displaying procedures and proposing solutions to problems. There are plans to add emotional intelligence to the AI system for long-term missions to prevent astronauts from suffering negative effects such as social isolation. The robot will act as a friend to counter the loneliness experienced in space.