16 February 2022
-
Mona Fendri
12 Online Traders from Bremen that are Leaders in their Niche Market
Success stories
These successful e-commerce companies come from Bremen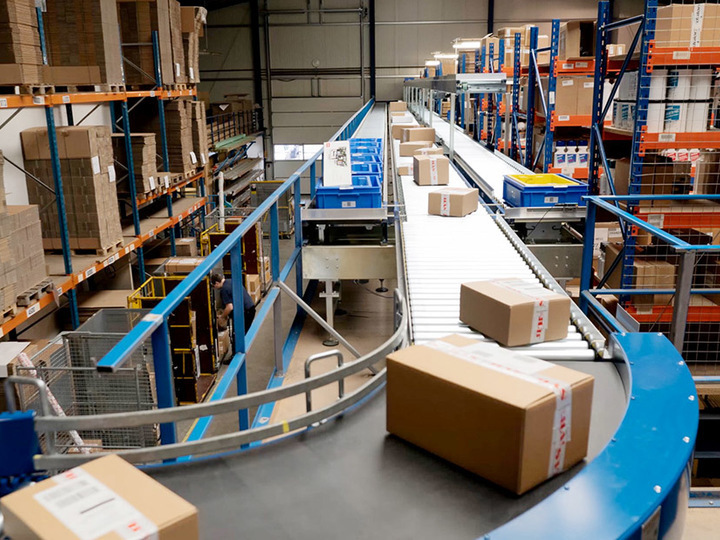 Online trading is booming and the corona virus pandemic has again boosted this trend. According to the German Federal Statistical Office, revenues from online trading between May and September 2021 rose 8.8%, compared to the same period in the previous year. And compared to the revenues generated between May and September 2019, online trading generated 36.0 % more. The benefits are clear: customers from all over the country, or even the whole world, have access to the range of goods offered. It just takes a single mouse click to buy a particular company's products. Some online traders have been especially successful and are experiencing rapid growth, even in niche markets. We present 12 Bremen-based online traders that are among the top market leaders in their highly specialised niche segments.
12 online traders in Bremen


1. emotion-24 – Bathroom and Interior Fittings "Made in Bremen"
The Bremen online trader emotion-24 specialises in interior fittings and, in particular, bathroom furniture, baths and spa baths. more recently, it has expanded its offer to wardrobes, shoe cupboards and chests of drawers. Its online catalogues contain more than 3,000 articles and the group employs 350 people, of whom 180 work in Bremen. But what is special about the business? It doesn't just package and deliver products, it also produces them. That means that Managing Director Dominik Entelmann's niche products, which are "Made in Bremen", compete with products from South East Asian markets, and are very well received by the customers. The online trader's sustainable regional approach has obvious benefits: by not being dependent on imports, the production chain is less complex and more environmentally friendly. The wood used comes from Europe and the company's own photovoltaic installation produces carbon-neutral power. emotion-24 has now expanded its niche business and added interior fittings for bedrooms to its offering.
2. SVB Spezialversand – Round the World by (Sailing) Boat
Thomas Stamann set up the company "SVB Spezialversand" for technical marine equipment in 1989. The founder of the family-owned company, whose wife and two grown-up children also work at, knows what his customers value in particular: service. "We deliver directly to the boat, no matter which port it is in, world-wide. For example, if something breaks down during a round-the-world trip, we can supply it without any problems. There's nothing we can't supply", he affirmed. And that's a fact: more than 30,000 articles of yacht and boat equipment are offered for sale in the company's online shop.
The Bremen company also employs a multi-lingual international sales and customer service team that takes care of the individual needs and requirements of boat-lovers, provides them with advice if they have questions and supports them with tips and tricks. Alongside personal support, SVB Spezialversand has developed a portal in which customers can swap information and help each other if they have questions. The Bremen online trader is also active on social media channels. Among other things, it regularly publishes instruction videos on YouTube.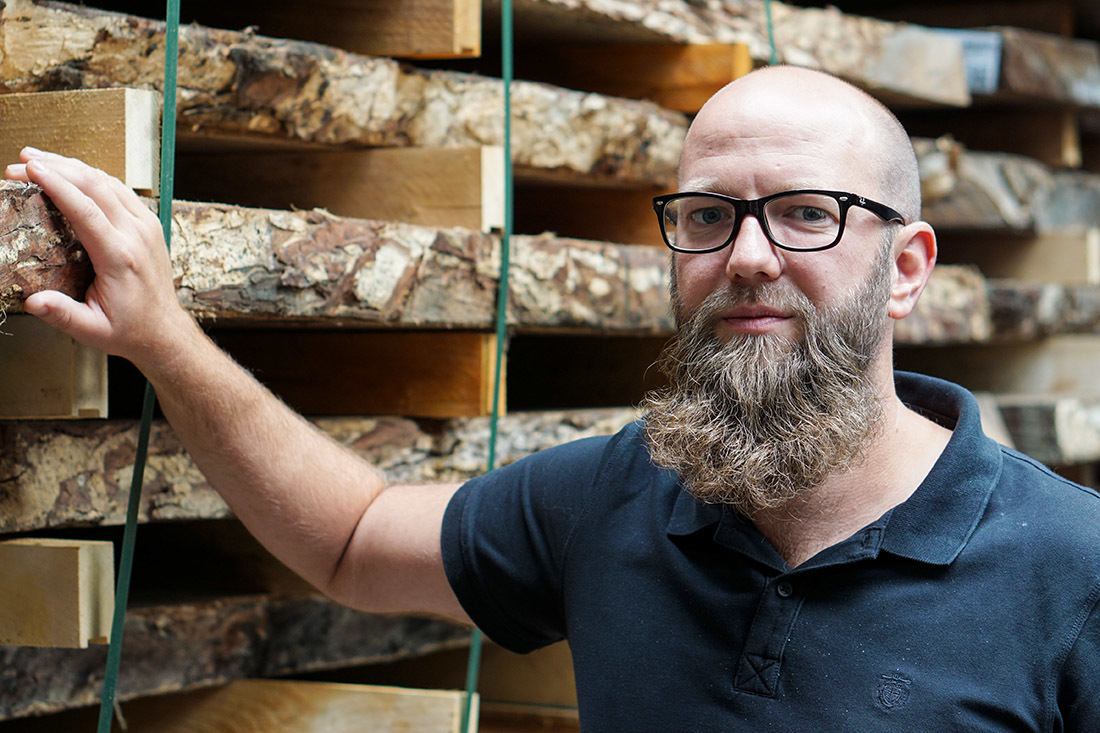 3. Kahrs Holzhandel – Using E-commerce to Modernise the Timber Industry
Michael Kahrs, an entrepreneur and company founder from Bremen, completely revolutionised the timber industry in the 2000s with his timber e-commerce. "The timber industry is a really conservative sector. When I had the idea of selling wood in the Internet, my former boss was very unenthusiastic about the idea, and I found that frustrating. I wanted a modern approach, and wanted to prove that things could be done differently. So I started my own Internet business, selling timber", remembered Kahrs. It seems he was right: business is really blooming with his two online shops, holz-kahrs.de for B2B trade and holzhandel-deutschland.de for B2C sales.
The pandemic was very beneficial to his commerce. "We are actually experiencing a boom in online trading right now. People aren't taking holidays and have more time and money for improving their home and garden", said Kahrs, whose companies are among the market leaders in the niche timber decking segment. He especially emphasises the need for quality and sustainability: all products are FSC-certified or are sourced from sustainable forestry.
4. PROFISHOP – the B2B Procurement Platform
In 2012, Anna Hoffmann and Arasch Jalali founded PROFISHOP in Bremen. It is a B2B manufacturers' platform that supplies products for professional users in the construction, manual work and industry sectors. PROFISHOP's online trading platform offers over 1.5 million products from more than 1,500 prestigious manufacturers. The items on offer include metals, construction materials, tools, paints, work safety equipment and even electronic and electrical technology. The Bremen company has no intermediate trade or stocks of its own: the product that a customer buys from PROFISHOP's online shop is sent directly to them from the manufacturer. This enables PROFISHOP to offer branded goods at the best possible price, with guaranteed quick delivery.
5. Lobenbergs Gute Weine – Top-Quality Wines from Sustainable Production
The family-owned Bremen company Lobenbergs Gute Weine is one of the top market leaders in the online wine trade. It has more than 4,500 wines in its range and its workforce has grown to 50 people. The advantage compared to an offline wine dealer is obvious: there is much more coverage. Customers from all over Germany order their wines online. The father and son Lobenberg team also attaches a great deal of importance to quality, transparency and providing good advice to customers. All the wines, their origin and the vintners and vineyards associated with them are presented and described in minute detail in the online shop. As a company, Lobenbergs Gute Weine guarantees that it will only work with vineyards that value sustainability and handle nature with respect. Lobenberg is being selected as the exclusive importer for the German market by increasing numbers of vineyards.
The corona virus lockdown turned out to be an opportunity for the company. Wine-lovers ordered more wine for delivery to their home than ever before, boosting the company's growth significantly in the last few years.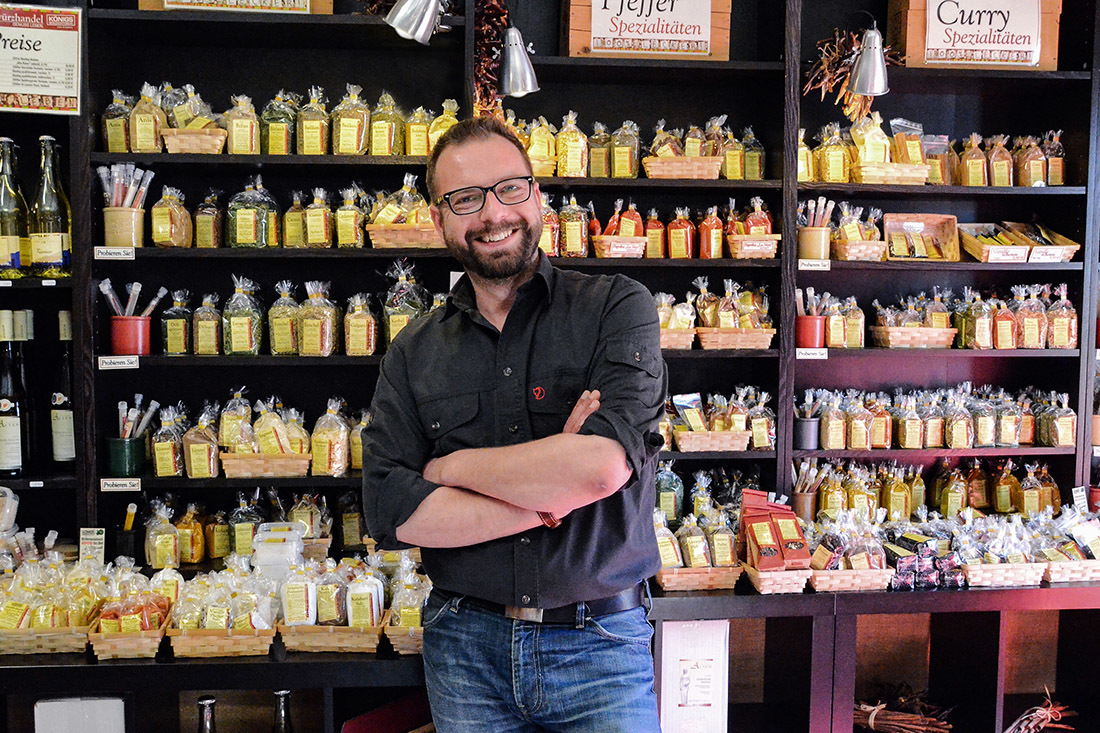 6. Bremer Gewürzhandel – Enjoy Food and Do Something Good
Cooking fans have long known about Bremer Gewürzhandel: the company was founded in 2010 and has grown into one of Germany's market-leading online suppliers of herbs, spices and related products in the last ten years. Anyone looking for new ingredients in the Internet is sure to find them at Bremer Gewürzhandel. The online company's founder is Daniel König, himself a passionate hobby chef. Dishes with high-quality ingredients and products without additives and flavour enhancers are essential. He is now supplying natural spices, and also teas, coffees, herbs and sweet treats to his customers, with his team of 40 staff (65 in the winter).
Can you enjoy food, but still do something good at the same time? Of course, you can! "I began to create my own product range, "GENUSSHELFER" ("Enjoy and help others")", said König. One Euro cent from each product sold was donated to a good cause". This has now risen to five Euro cents donation for every sale. More than 141,500 Euros have been raised by now.
7. OMNILAB-LABORZENTRUM – All-round Laboratory Service
OMNILAB-LABORZENTRUM, one of Germany's largest suppliers of laboratory equipment, has been supplying its customers in industry and research with laboratory machines, consumables and chemicals for 80 years. The company, whose headquarters are in the Bremen Technologiepark, has developed from being simply a supplier of consumables to offering a comprehensive range for every aspect of laboratory planning and setup. The laboratory equipment supplier has 500,000 articles in its online portfolio and always has at least 10,000 products in stock. The company's philosophy is to have premium quality products with a long service life. As a service provider, OMNILAB guarantees expert advice, both online and face to face, and also offers its customers maintenance, repair, leasing and laboratory planning services.
8. Karibu Holztechnik – Only the Best for the Garden
Karibu Holztechnik is Germany's number one when it comes to manufacturing timber products for gardens and wellness applications. It produces over 65,000 summer houses, saunas, carports, pavilions, and many other products, a year. The predecessor company was founded in Bremen in 1889, producing wood for building sailing ships. Its production has changed focus over time: since 1992, Karibu Holztechnik has been developing and designing high-quality summer houses, pavilions and saunas, among other things, in its plants in Bremen and Brandenburg. Buying very large garden products online makes a lot of sense, because they are delivered straight to the customer's door and do not need to be collected. This saves customers effort and money.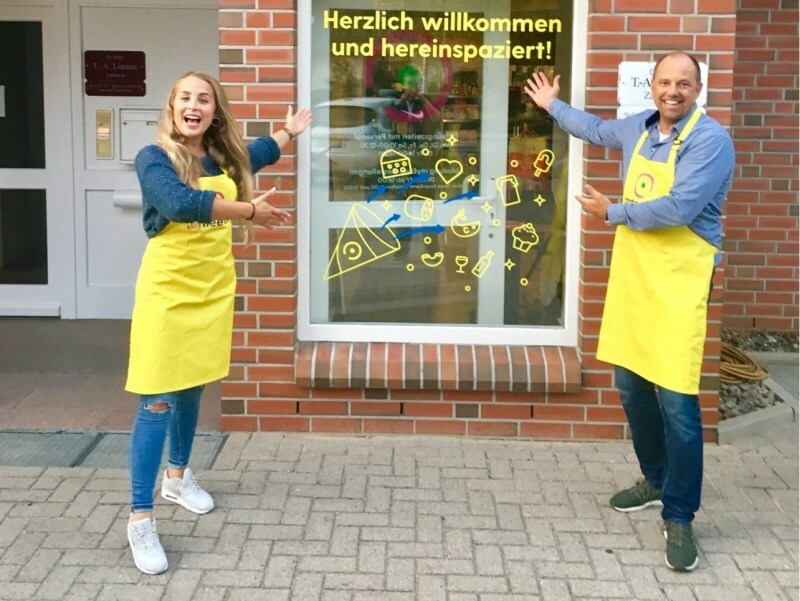 9. myEnso – the Online Supermarket with a Focus on People
Norbert Hegmann and Thorsten Bausch founded their myEnso online supermarket in 2018. However, they found that getting established in this segment, in which the competition primarily comes from large supermarket chains and online giants such as Amazon, was not easy. Consequently, they decided on a wholly new approach for their start-up, based in Bremen Überseestadt (New Harbour District): At myEnso, the focus is on people. The customers decide which products should be added to the range sold. The online supermarket is a cooperative, to enable as many different people to be involved in the project as possible, in a democratic way. When customers make purchases online, they select from a range of more than 20,000 products, which they can personally help define.
myEnso also operates a physical supermarket chain called "Tante Enso", whose main aim is to fill the food supply gap outside the city. Practical arrangement: each customer has a personalised membership card with which they can also enter a Tante Enso supermarket outside normal opening hours, and pay with it at the self-checkout cash desk. This brings the flexibility of an online supermarket to physical shops.
10. Marinetech – Supplying Stainless Steel Fasteners from Bremen to the Entire World
The company, which began as a start-up in 1989 and was refounded as "Marinetech" in 1993, is now one of the largest suppliers of high-quality stainless steel fasteners in Europe. It began life in Bremen North and is still based there today. 36,000 products are packaged up and sent off to small and medium-sized shipyards and ship-builders, different customers in many wholesale and retail sectors and industrial and commercial operations world-wide. Since 2016, Marinetech has been located on the site of the former Bremen Wollkämmerei (wool-combing plant) in Bremen-Blumenthal. Customers will find ordering from Marinetech's comprehensive range of stainless steel products convenient and easy thanks to the detailed product photos and informative notes in the company's online shop.
11. Reishunger – The Big Business with the Small Grain
Sohrab Mohammad and Torben Buttjer, the founders of the Bremen start-up Reishunger, have been bringing the small grain to their customers using online sales methods since 2012. They offer more than 25 different sorts of rice in their online shop. No matter whether it's basmati or wild rice, red or black, long grain or round grain – Reishunger offers everything that a rice fan could wish for. The company, whose offices are in Bremen Überseestadt (the New Harbour District), also has rice cookers, which it manufactures itself, in its online range. It also offers snacks made from rice, pulses and grain products and recipe boxes containing the ingredients for dishes from all over the world.
Reishunger is proving its concept and established itself in its niche market with its online business. The young company is also investing more and more in online content. The different sorts of rice and their origin are described in precise detail and the numerous recipes and cooking tutorials offer interested hobby chefs a huge number of tips and tricks for holding their own convivial cookery evenings.
12. Aromatico - the whole world of coffee
The online coffee retailer Aromatico has been based in Bremen since 2016 and sells around 3,000 selected coffees, espressos and coffee accessories from all over the world. Starting with six employees, the company has now established itself as a leading German supplier of premium coffee. Currently, more than 50 employees from different areas of expertise share their passion for good coffee.
Close and direct cooperation with many coffee roasters enables Aromatico to pursue a fair and sustainable pricing policy. In addition to high-quality espresso and coffee beans, the Bremen-based company offers a selection of ground coffees, coffee capsules, organic coffees and Fairtrade coffees. Those in search of new taste experiences can choose between different tasting packages, which they can order at a get-to-know price. In addition, the Aromatico blog offers a variety of mouth watering recipe ideas and newly tested products.