27 July 2022
-
Jann Raveling
14 3D printing companies in Bremen
Investing in Bremen
Examples of additive manufacturing companies in the industry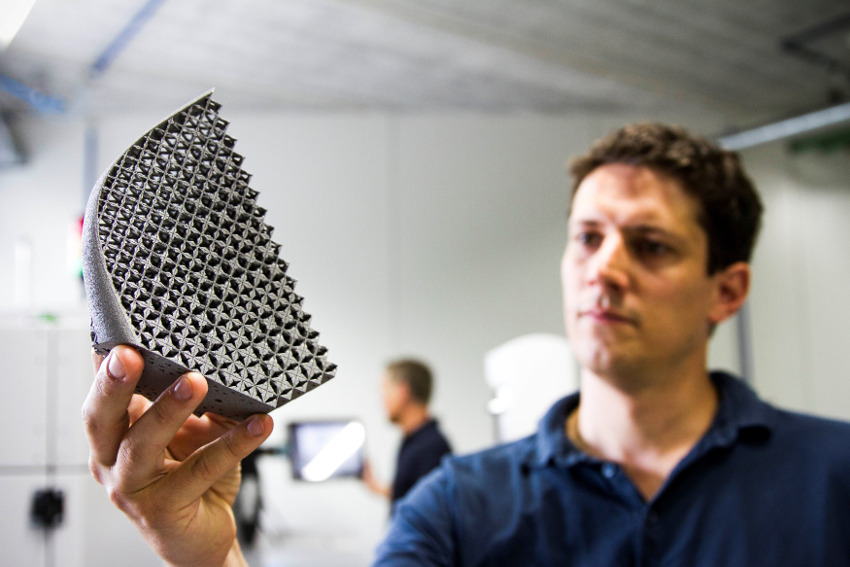 3D printers have been in use in industry for quite some time now. Large corporations such as Airbus, as well as small manufacturers, rely on additive manufacturing. Here comes an industry overview with companies from the Hanseatic city.
3D printers produce three-dimensional components from a raw material in a single process. Here, various raw materials are used: The most common are plastics and metals. However, there are also 3D printers for concrete, ceramics, plaster and many other basic materials. The materials are usually either heated in liquid form and poured over one another layer by layer, as is the case with plastic 3D printers, or they are melted together in layers as powder by laser, as is the case with metals. In industrial applications, the term "additive manufacturing" is also often used instead of 3D printing. 3D printers can be found for home use as well as for industry.
Components from 3D printers allow companies to quickly build prototypes or produce objects that cannot be realized using other manufacturing processes. These workpieces can be highly customized (as opposed to mass production), or save costs and raw materials in the production process. 
It's no wonder that companies are experimenting with the relatively young technology or are already applying it in their daily business. Bremen is one of the European hotspots for 3D printing. Companies and research institutes that are decisively advancing the technology are located here. But also companies that work with 3D printers as a matter of course in everyday life. The dense network and short distances in Bremen help them, because research and industry alliances are quickly formed. The users know and support each other and meet regularly in the Additive Manufacturing Nordwest industry network.
To promote them and create more awareness for them, the state of Bremen launched the BRE3D Award, which was presented for the second time in 2022 at the research and technology center ECOMAT.
3D printing companies from Bremen:
Materialise GmbH

The German subsidiary of the Belgian 3D printing giant operates a technology center for metal 3D printing in Bremen. Here, components for industry are produced in various metal alloys on 30 machines on the one hand, while on the other hand the company's engineers conduct research on the further development of hardware and software. The site employs 120 people.

AMSIS GmbH

The young company has focused completely on 3D printing software. Emerging from the University of Bremen, it is investigating ways to improve metal 3D printing and push the boundaries of the technology at the Bremen Technology Park. Its own GENESIS software, for example, makes it possible to print overhangs with angles less than 45 degrees without any support structures, which cuts costs and saves materials.

WeserCAD GmbH

Computer Aided Design, CAD for short, has been the standard tool in the design of components or complete machines for decades. Bremen-based WeserCAD GmbH is a service provider for industry in the fields of mechanical engineering and architecture. Recently, the company began offering its "Fast Replicate Service," a 3D printing service in which it scans damaged or unavailable spare parts from machines, digitally replicates them and then prints them out. This enables fast replacement and decreases downtime.

3DHB

In the field of plastic printing, 3DHB offers contract manufacturing, 3D scanning, as well as design and development of models. The services target both companies and individuals who would like to print for their hobby or design spare parts. Different printing processes allow resolutions between 0.05 and 0.25 millimeters.

BEGO Bremer Goldschlägerei Wilh. Herbst GmbH & Co. KG

One of the leading companies in the field of dental restorations is Bremen-based BEGO. Among other products, the company manufactures 3D printing systems that are used in dental labs all over the world to produce crowns, bridges or other medical items. In 2022, BEGO won the BRE3D Award in the category "Use of New Materials/Processes" for the development of photopolymers for the dental industry - in other words, plastics that harden under light exposure. They are the raw material from which 3D printers can subsequently print the crowns.

3D Systems

3D Systems, one of the leading companies in the field of industrial 3D printing, is based in South Carolina. The company came to Bremen in 2021 when it took over the then Bremen-based start-up Additive Works. The Bremen team continues to work on simulation-based optimization and automation of 3D printing processes. They have been integrated into the subsidiary Oqton, under which 3D Systems combines its software development.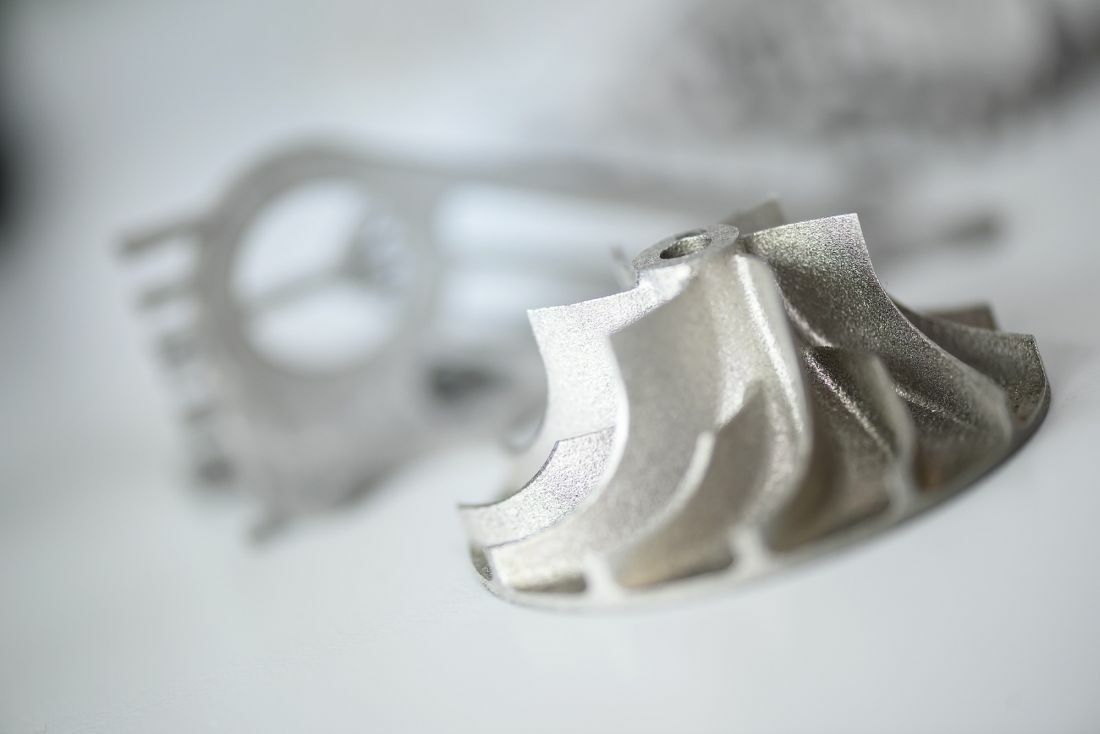 Companies using 3D printing in practice:
Airbus Group


Aircraft particularly benefit from additive manufacturing: Because lighter components are one of the main goals in today's aircraft development. In Bremen, Airbus Group is researching 3D technology in many different divisions and departments. In the area of fuel systems, for example, it has been possible to reduce the weight of one component by 35 percent, and in the area of lift systems by as much as 55 percent. And 3D printing also plays a role in training: apprentices in Bremen are learning how to handle the new technology.

Gestra AG

Be it in the chemical industry, energy industry or manufacturing - process steam is needed in many industrial sectors. Bremen-based mechanical engineering company Gestra develops and manufactures valves, regulators and various devices and fittings for pipelines as well as entire steam generation systems. The company applies metal 3D printing to special components with low volumes, for which the new manufacturing process can save weight and costs.

BSB Bremer Software- und Beratungs GmbH

Shoes that are 3D printed individually for each foot - that is one goal of a joint research project with BIBA - Bremer Institut für Produktion und Logistik GmbH. The IT service provider BSB is working on a digital software platform that, thanks to artificial intelligence, optimally adapts the digital shoe models to the respective customers. In this way, the Bremen-based software company is expanding its expertise in the area of 3D printing and artificial intelligence.

cellumation GmbH

cellumation wants to transform logistics. The company builds roller-based conveyor systems for logistics. They can move goods dynamically in any direction, as opposed to only in one direction like conventional conveyor belts. To manufacture these conveyor systems, the company used 3D printing to design a spray nozzle to apply adhesive precisely to a component. Even in everyday business, the 3D printer is used time and time again - for example, to build webcam holders that fit perfectly on screens.

ArianeGroup GmbH

In aerospace, every gram counts - that's why additive manufacturing is particularly suitable here for producing lightweight components that cannot be produced using other types of manufacturing. The rocket manufacturer ArianeGroup also uses metal 3D printing in Bremen to slim down components. The first 3D-printed component successfully flew into space on an Ariane 5 rocket as early as 2020, saving 40 percent in weight compared to the predecessor component.

Präwest Präzisionswerkstätten Dr.-Ing. Heinz-Rudolf Jung GmbH & Co. KG

Turbine blades, cylinder heads, satellite tanks, wing parts - especially in aviation, but also in automotive engineering, Präwest feels at home. The company manufactures precision components up to large formats – the Bremen-based company can process components weighing up to 15 tons. In addition to CNC milling machines, which are the standard equipment used here, the company also operates a 3D printer. It is also involved in research projects aimed at advancing additive manufacturing in aircraft construction.

OptoPrecision-Group

Three companies are united under the group and are mainly engaged in precision engineering. They design cameras capable of operating in hot and dusty environments, mechanical and ultrasonic measuring technologies, or offer high-precision services in precision engineering. 3D printing with large-volume machines complements the portfolio where conventional machining processes fail.

OHB SE

Bremen-based space technology company OHB is also making use of 3D printing. Its subsidiary OHB Systems, for example, has been awarded a contract by the European Space Agency to build a printer that can be used in space. In the future, it could be used on board the ISS space station or in lunar colonies to produce spare parts on site. The Company is also developing 3D solutions in the area of satellite construction in order to build lighter and at the same time more stable structures, similar to the ArianeGroup.