14 December 2018
-
Jann Raveling
3D printing connects Bremen and New York
Digitization
Exchange programme for additive manufacturing at Bremen University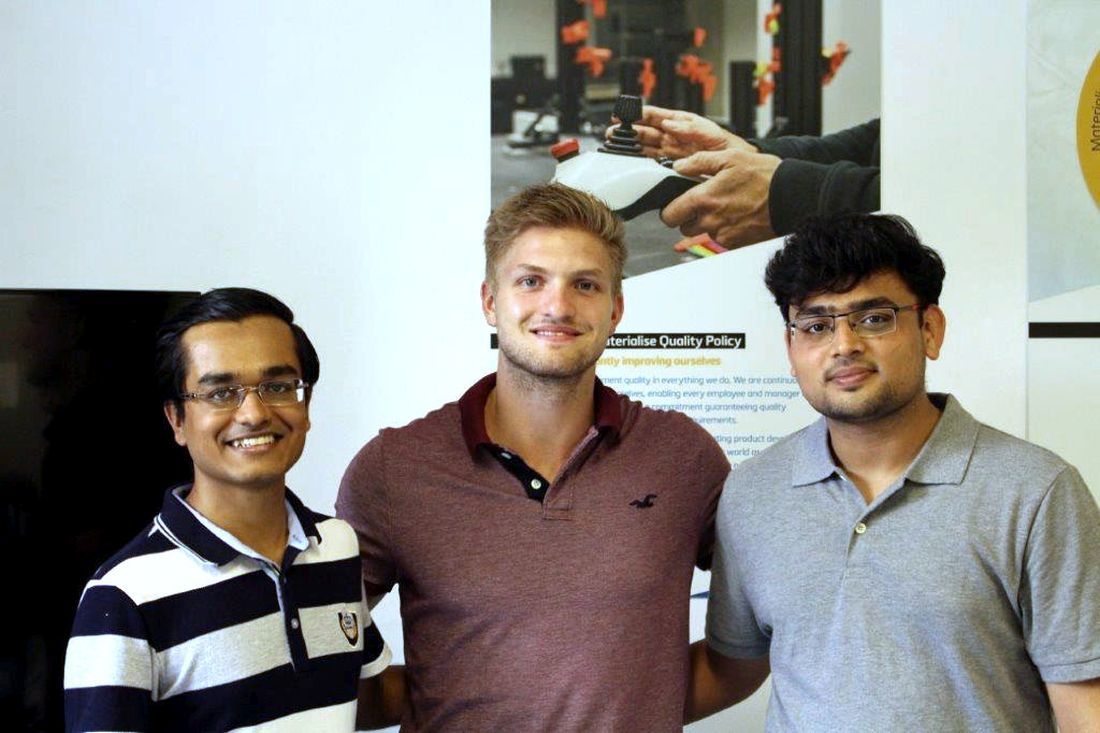 It's a long way from the Big Apple to Bremen – the Hanseatic city was quite a culture shock for Chirag Shah and Keyur Solanki. In the summer of 2018, the two students travelled from New York University to spend two months in the comparatively quaint city of Bremen.
During this time, they got to know and love the city: "I had never heard about Bremen before the internship but I left with a heavy heart", says Keyur Solanki, who is studying mechanical and aerospace engineering in New York. "We made more friends and connections in Bremen than in New York. The Gothic architecture with modern amenities looked beautiful and gave the city its own charm and character."
Both students completed a research internship at the Leibniz Institute for Materials Engineering (IWT) and at Materialise GmbH, with a focus on 3D printing. Chirag Shah, a mechanical engineering student, is also full of praise: "Bremen is a wonderful city. I miss the greenery and calmness, the natural serenity that Bremen offered. The cold evening breeze and a wonderful German cuisine along the 'Weser' river promenade with friends is something that I miss here the most."
Transatlantic collaboration
The two students owed this opportunity to Dr Axel von Hehl. The head of the lightweight construction materials department at the IWT in Bremen holds a doctorate in metallurgy and specialises in 3D printing, also known as additive manufacturing (AM). In October 2016, he attended his first AM symposium at New York University and also gave some lectures there. The American audience was inspired by the close cooperation between science and industry in Germany, while Dr von Hehl was impressed by his audience's interest and expertise.
This is where the idea for the student exchange was born. "We were already working on driving forward the internationalisation of the institute, so establishing an exchange programme was a logical step," says von Hehl.
Melting stainless steel with lasers
Two years later in July 2018, the two students exchanged the Big Apple for Bremen for two months. Von Hehl made sure there were some interesting tasks in store by bringing Materialise GmbH, a Bremen-based 3D printing specialist, on board. Together, they designed a research project for the two students to work on. The objective of the MarAging project was to find the ideal conditions for manufacturing a new type of steel in a 3D printer.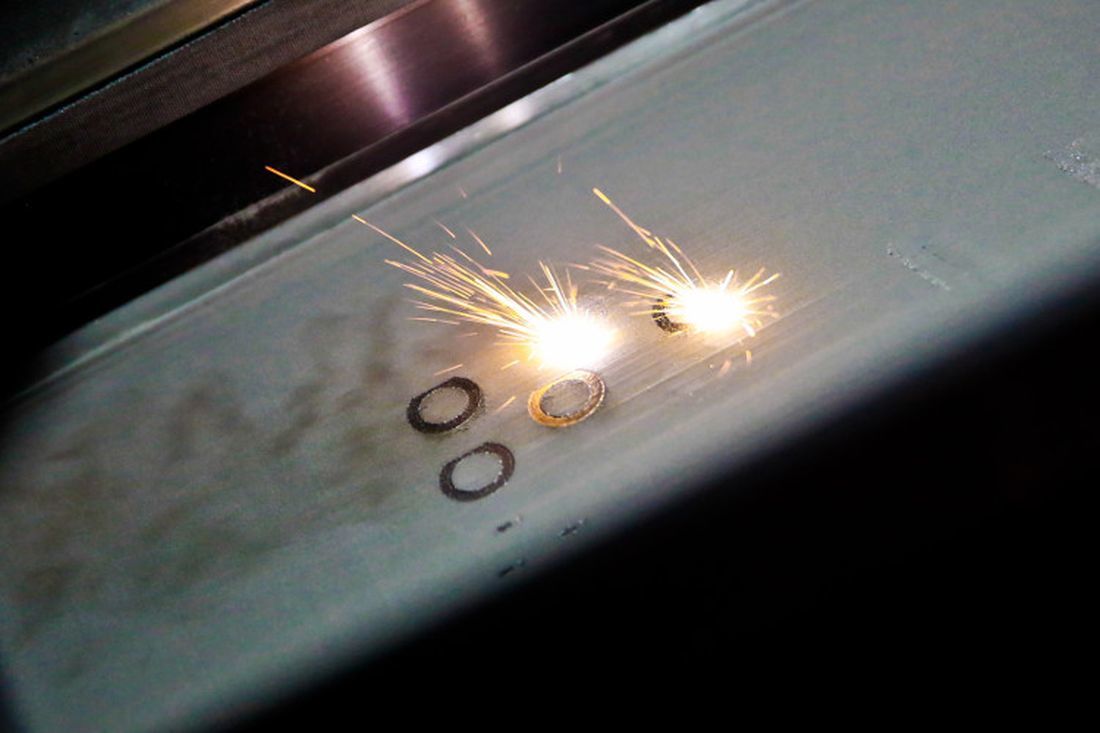 "Once they familiarised themselves with the industrial process at Materialise, they were able to successfully complete the task, and even managed to improve the properties of the stainless steel. A very successful collaboration for everyone involved," says von Hehl.
Skilled international workers for Bremen
The work in Bremen allowed Chirag Shah and Keyur Solanki to explore new territory – they had never worked with metal 3D printing before. They were also very taken with the research facilities: "My time at IWT was very exciting and rewarding. Germany has always been exceptional when it comes to engineering and it was evident at Materialise and IWT. Working at the hi-tech research facilities with the extraordinary brilliant minds is something that I will always remember for a lifetime," says Shah. Solanki agrees: "The learning curve was steep and I returned to New York with a lot of knowledge on metal 3D printing and that in itself is a success story for me."
Both students can imagine returning to Germany in the future, and to Bremen in particular. They were particularly impressed by the working conditions and the environment in the Hanseatic city.
"Getting acquainted with the new research environment was something not very difficult as the warmth and hospitality that I received here was exceptional. It was a professionally rewarding experience and something that I will cherish forever," says Shah. His fellow student, Solanki, particularly remembers the valuable contacts he made both professionally and personally: "The city was very welcoming, the people were extremely cheerful and helpful. On some instances, people left their work to help us and this gesture really touched my heart."
Von Hehl is delighted by such praise: "This is great for us to hear at the IWT – we know the specialists and we know how they work. The exchange programme is an excellent opportunity for us to raise awareness among talented young people of Bremen as a centre for research."
Exemplary cooperation between science and industry
This is another reason why von Hehl wants to continue the programme next year, ideally with a two-way exchange. Bremen's 3D printing industry will once again be involved and will contribute research topics and a scholarship fund.
This particular cooperation between industry and science is unique. "Bremen is very much production-oriented when it comes to 3D printing. That is our USP, and that is what we are building on. Here at the IWT, we map the entire production chain: we manufacture the metal powders, print components, rework them and then test the results. No one else does that," von Hehl explains.
3D printing is becoming more commonplace
"3D printing is a good option whenever it is important to manufacture a wide range of customised products in smaller quantities," says von Hehl. Companies such as Materialise are banking on metal 3D printing becoming more commonplace in industry. Aircraft manufacturer Airbus already prints parts that reduce the weight of its planes.
The IWT is also involved in the EcoMaT Center for Ecoefficient Materials and Technologies, which is currently under construction. The institute will establish a testing facility for 3D printing here, the first of its kind in northern Germany. Maybe a new generation of students from New York will soon make the switch from the Big Apple to Bremen to work in it.