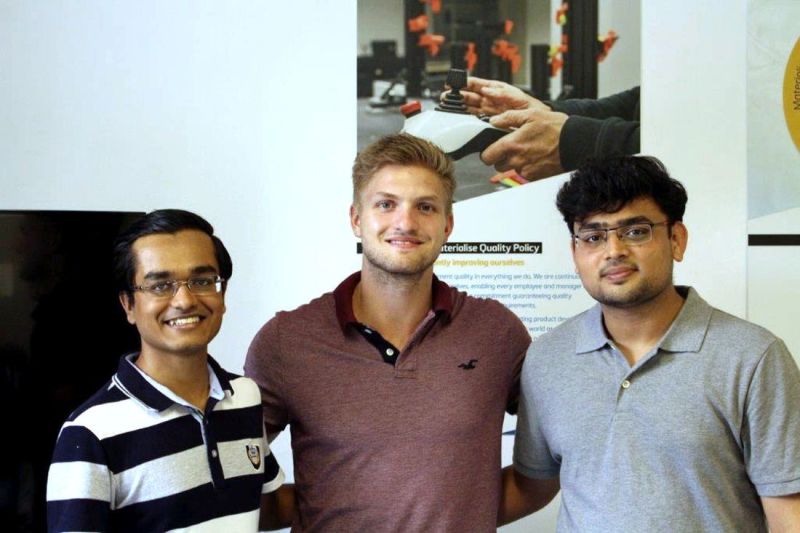 It's a long way from the Big Apple to Bremen – the Hanseatic city was quite a culture shock for Chirag Shah and Keyur Solanki. In the summer of 2018, the two students travelled from New York University to spend two months in the comparatively quaint city of Bremen.
During this time, they got to know and love the city: "I had never heard about Bremen before the internship but I left with a heavy heart", says Keyur Solanki, who is studying mechanical and aerospace engineering in New York. "We made more friends and connections in Bremen than in New York. The Gothic architecture with modern amenities looked beautiful and gave the city its own charm and character."
Both students completed a research internship at the Leibniz Institute for Materials Engineering (IWT) and at Materialise GmbH, with a focus on 3D printing. Chirag Shah, a mechanical engineering student, is also full of praise: "Bremen is a wonderful city. I miss the greenery and calmness, the natural serenity that Bremen offered. The cold evening breeze and a wonderful German cuisine along the 'Weser' river promenade with friends is something that I miss here the most."
Transatlantic collaboration
The two students owed this opportunity to Dr Axel von Hehl. The head of the lightweight construction materials department at the IWT in Bremen holds a doctorate in metallurgy and specialises in 3D printing, also known as additive manufacturing (AM). In October 2016, he attended his first AM symposium at New York University and also gave some lectures there. The American audience was inspired by the close cooperation between science and industry in Germany, while Dr von Hehl was impressed by his audience's interest and expertise.
This is where the idea for the student exchange was born. "We were already working on driving forward the internationalisation of the institute, so establishing an exchange programme was a logical step," says von Hehl.
Melting stainless steel with lasers
Two years later in July 2018, the two students exchanged the Big Apple for Bremen for two months. Von Hehl made sure there were some interesting tasks in store by bringing Materialise GmbH, a Bremen-based 3D printing specialist, on board. Together, they designed a research project for the two students to work on. The objective of the MarAging project was to find the ideal conditions for manufacturing a new type of steel in a 3D printer.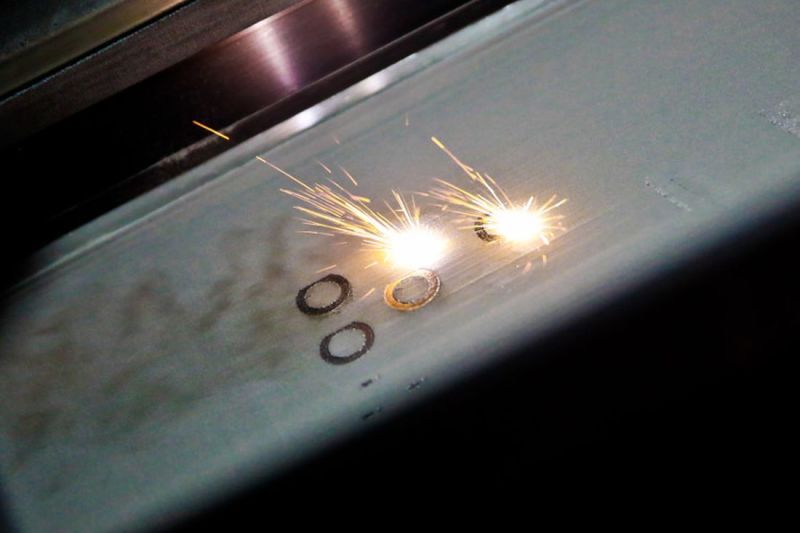 © WFB/Jann Raveling