24 April 2018
-
Diana Bluhm
Bremen Airport-Stadt: where aerospace and business meet
Investing in Bremen
Airport, international businesses and research facilities all on one site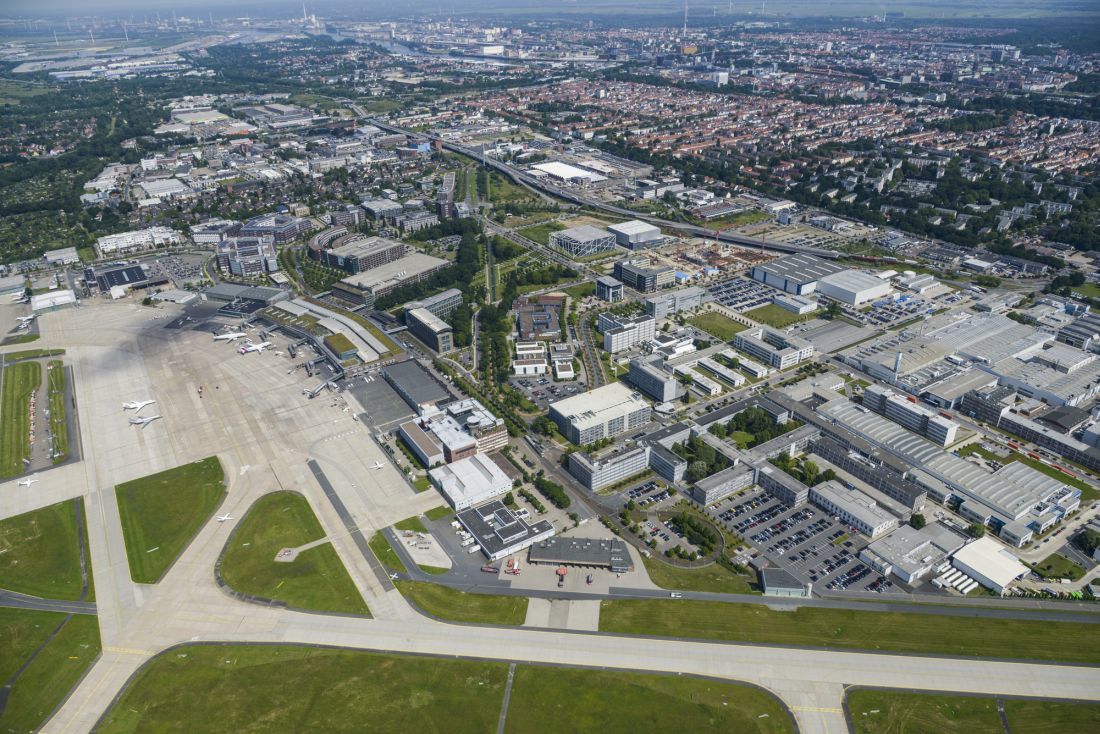 The development of the industrial park around Bremen Airport was expected to be completed within 20 years. And it took exactly that: the construction work outside the airport lasted from 1994 to 2014. The project even managed to stay within the original cost estimate of 110 million euros – for the acquisition of land, demolition work, new roads and utility services, and the construction of the airport park. The planning of the project was an unprecedented success and has resulted in a district that is far more than just a business park: it is a location for research, development and manufacturing.
The history of Bremen Airport started more than a hundred years ago when the Bremer Verein für Luftschiffahrt (Bremen Airship Association) built the first aircraft hangar on the Neuenlander Feld site. The site has been synonymous with aviation to this day. Suppliers and partners in the industry benefit from their close proximity to the Airbus Group, which has a production and development facility here. But other sectors are also attracted by the international feel of the business park. "Today, around 450 companies have set up operations at the Airport-Stadt. The entire site is a top location for companies that want to be near an airport yet close to a city centre," says Andreas Zimmermann, project manager for business services and location development at Bremeninvest, and responsible for supporting businesses with relocation to Bremen.
The following ten benefits show why Bremen Airport-Stadt has become a location of choice for entrepreneurs and businesses:
#1 Bremen Airport – the heart of the business park
Bremen Airport Hans Koschnick (BRE) is at the heart of the site and the business park is named after it. There are more than 200 flights from Bremen to European hubs every week. From Bremen, business travellers can easily fly to international destinations such as Paris, London and Istanbul or to German destinations such as Frankfurt and Munich for trade fairs, conferences and meetings. Holidaymakers can head to the Canary Islands, the Balearics, or to Greece for a holiday in the sun.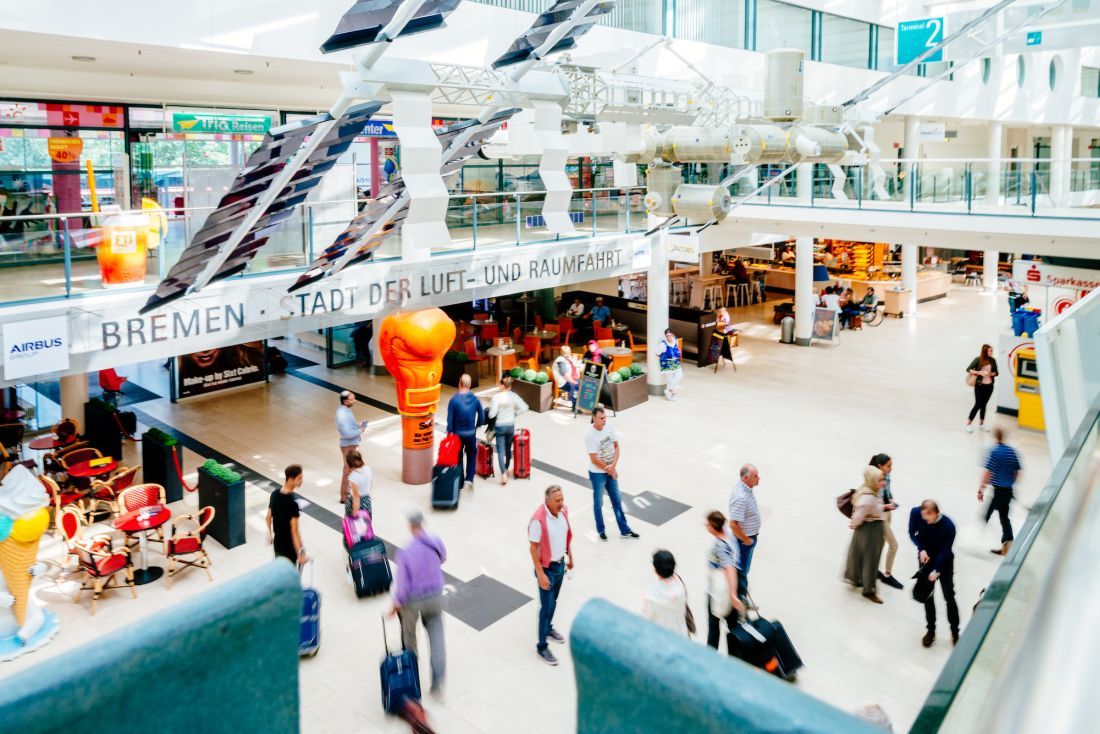 #2 Closer to the city centre than any other major airport
Eleven minutes is all it takes to travel the four kilometres from Bremen's central station to the airport terminal. The no. 6 tram takes passengers from the airport to the city centre, past the central station, before terminating at the university in the Technology Park. But it's also easy to drive to the Airport-Stadt in your own car. From the A1 autobahn (Hamburg – Bremen – Rhine-Ruhr region), the A281 takes you directly to the Airport-Stadt. In future, the A281 will also be accessible from the A27 autobahn (Cuxhaven – Bremen – Hannover).The 4,500 car parking spaces directly opposite the airport terminal are a further plus point.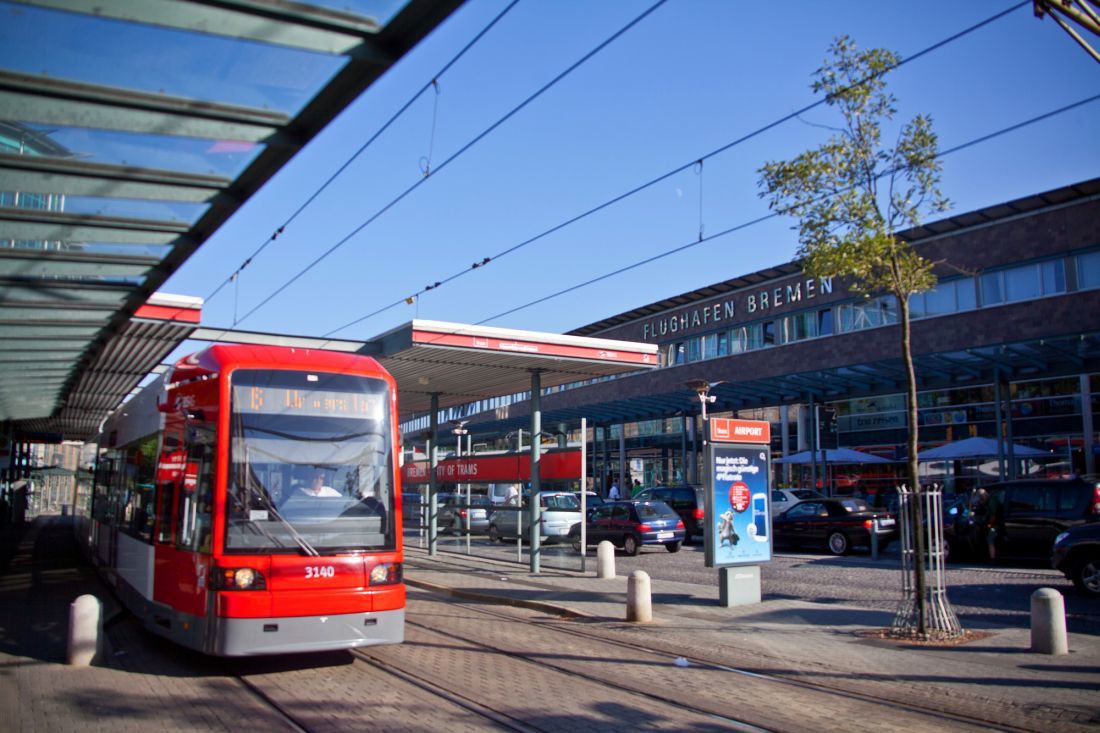 #3 A leading centre for the aerospace and aviation industry
More than 450 companies have set up business at Bremen Airport-Stadt – not only because of its close proximity to the airport but also because of the Airbus Group. The Airbus Group is the second-largest private-sector employer in Bremen and is a magnet for manufacturers and suppliers in the aerospace and aviation industry. Bremen is also home to one of the four control centres operated by DFS Deutsche Flugsicherung, the company in charge of air traffic control for Germany, as well as the pilot school for Lufthansa Aviation Training Germany. Around 200 trainee pilots complete part of their extensive international training here every year.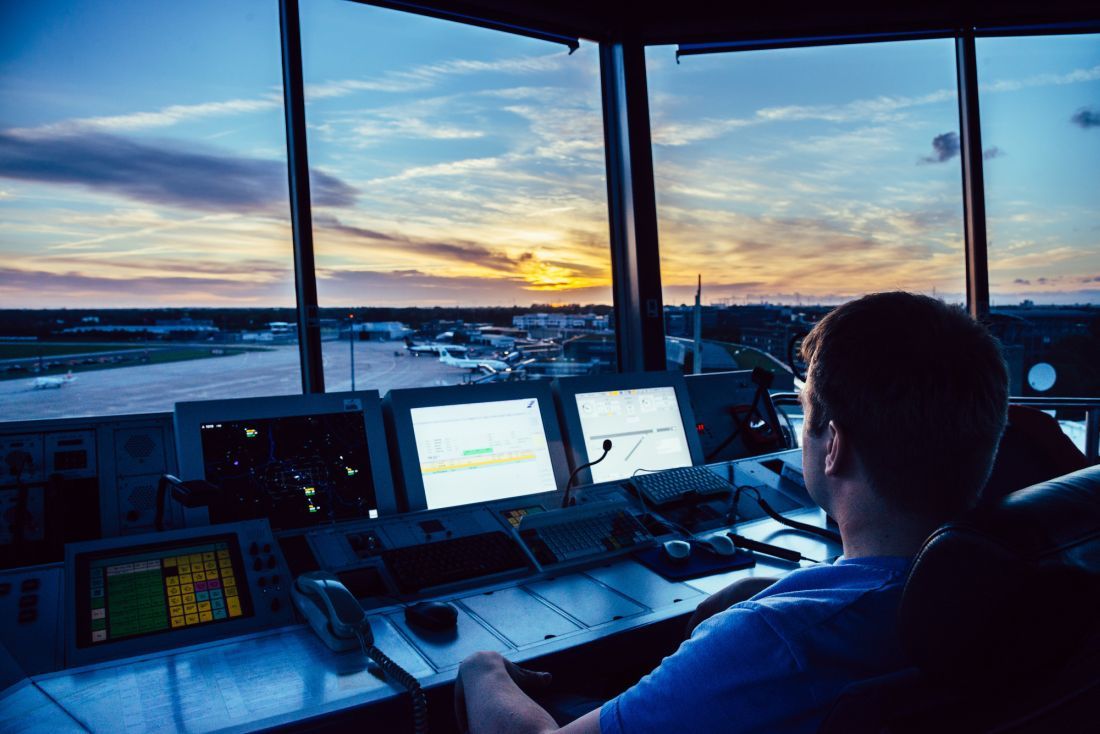 #4 Industry meets research
Bremen University of Applied Sciences has a facility on Flughafenallee in the Airport-Stadt in addition to its sites in the Neustadt district. The university offers study programmes in aviation and aerospace, strengthening Bremen's reputation as a centre for research and development. It is also home to the Institute of Aerospace Technology (IAT), a leading centre of excellence for developing integrated technology. It conducts research in key future industries such as aerospace engineering, wind energy technology, communication technology and IT. The Centre for Eco-efficient Materials & Technologies (EcoMaT) will be another milestone in the field of science.
#5 The EcoMaT research and development centre
The Center for Eco-efficient Materials & Technologies, or EcoMaT for short, is currently under construction at Bremen Airport-Stadt and will make an important contribution to the key technology of lightweight construction. The facility, which will have a total area of 22,000 square metres, will house new offices, laboratories and a technology centre. It will enable around 500 experts from scientific and commercial fields to work together on research in the field of lightweight construction. Lightweight construction is concerned not only with the efficient and effective use of materials but also with the development of new materials. The ground-breaking ceremony in April 2016 marked the start of construction. Completion is scheduled for spring 2019. For more information on the EcoMaT, please contact Bastian Müller, project manager for innovation, digitalisation and new technologies at the Ministry for Economic Affairs, Labour and Ports, tel: +49 (0)421 3613 2292, bastian.mueller@wah.bremen.de.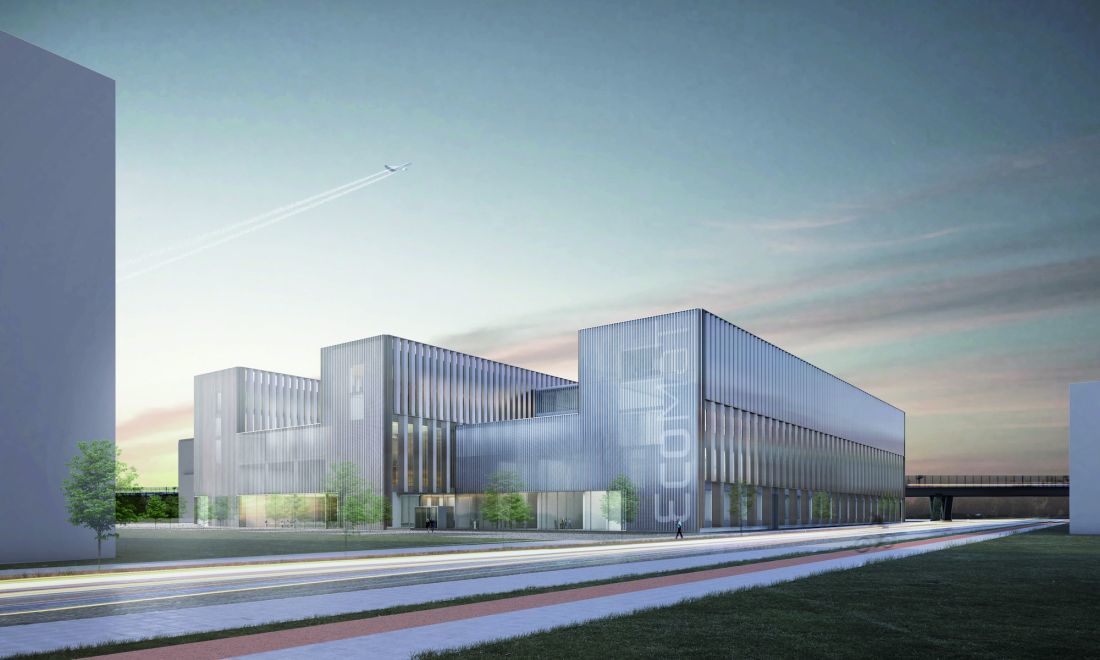 #6 A diverse mix of companies of different sizes and from different sectors
Aerospace companies often want to be based near Airbus. For many, the close proximity to the airport is the decisive factor. International companies, in particular, see this as a major advantage. But many medium-sized businesses have also set up operations at the Airport-Stadt. The mix of manufacturing, trading and service companies makes the site all the more vibrant. Aside from the Airbus Group, other large production companies include HELLA Fahrzeugkomponenten GmbH and Melitta Europa GmbH & Co. KG.
#7 The start-up centre and international environment at the World Trade Center Bremen (WTC)
Bremen Airport-Stadt provides an international setting in which entrepreneurs can put their business ideas into practice. The start-up centre at the WTC offers the best possible opportunities for launching a new business idea in a wide range of fields including aerospace and information & communication technology and gives start-ups access to a network of specialists. The WTC also has office space available, which is particularly favoured by international companies. The offices are ideal for companies starting out in the German market and in northern Germany because they meet international standards: they are furnished, most are around 30 square metres in size and there is a central reception and telephone service as well as meeting and conference rooms. This article provides further details about the WTC. For more information on the World Trade Center in Bremen, please contact Brigitte Klesse, center manager of WTC, tel: +49 (0)421 2208-112, brigitte.klesse@wfb-bremen.de.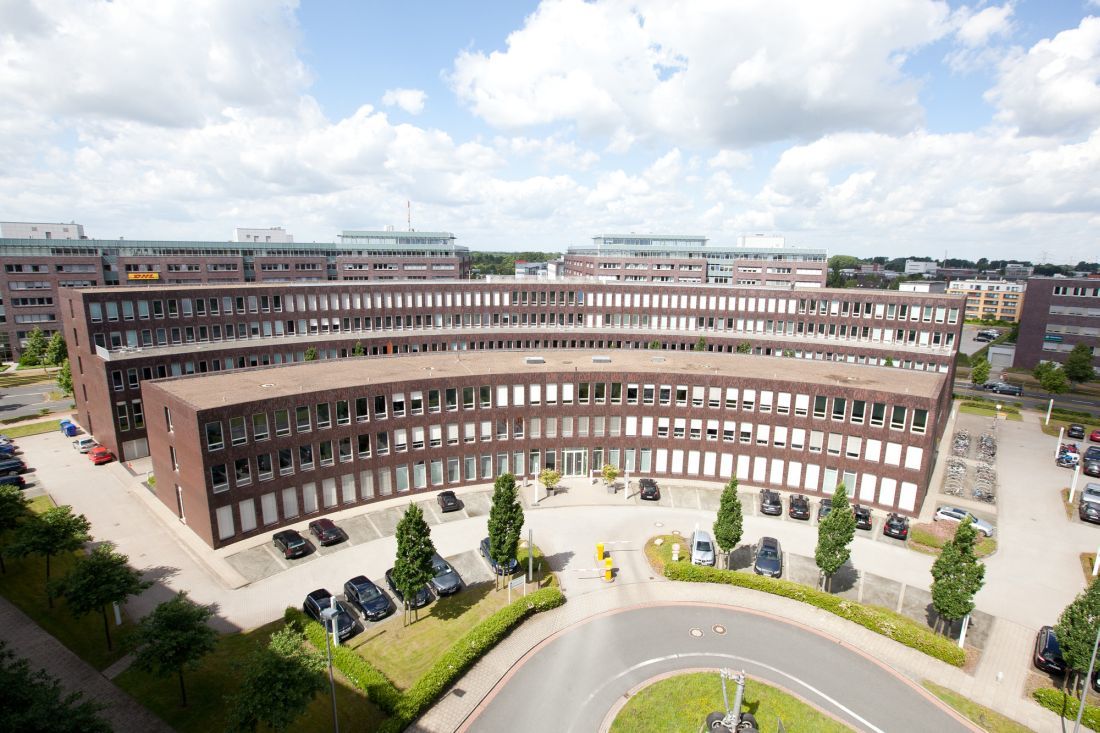 #8 Convenience for business travellers
In Bremen, business travellers have a short commute between the airport and the company they are visiting. A range of hotels at the Airport-Stadt offer well-appointed overnight accommodation and food and drink is available at local restaurants.
#9 The green heart of the Airport-Stadt
Bremen Airport-Stadt covers an area of 200 hectares – that is equivalent to 280 football pitches. Many manufacturing firms, trading companies and service providers have already established themselves here. The airport park is a green oasis at the heart of this business district. Just under 150 trees adorn the area directly opposite the airport terminal. A green space such as this is rarely found on an airport site and creates a more pleasant environment for company employees and visitors alike.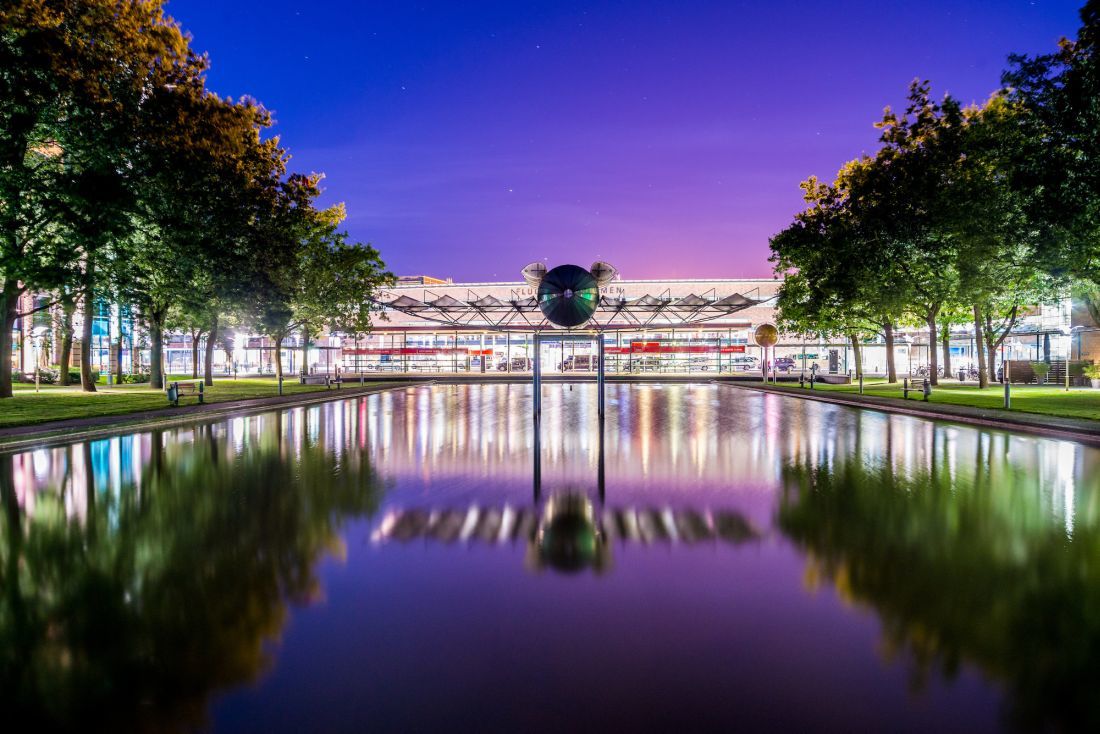 #10 Comprehensive business support is readily available
Do you want to set up a business at Bremen Airport-City or are you looking to expand or relocate? Then please contact Bremeninvest for swift and uncomplicated assistance.
Ready for the future
What does the future look like for Bremen Airport-Stadt? "Many companies have already been able to benefit from the synergies on site," says Andreas Zimmermann. But, as he goes on to explain, Bremen Airport-Stadt is not only a place where people work. "More than 16,000 people spend their day here. We would ideally like them to have more amenities on their doorstep, such as cafés or a medical practice," he says. This has failed so far because of the content specifications in the development plans. Zimmermann believes that consideration must also be given to expanding the site in order to meet the growing interest, considering that plots of land are not often available and demand is high.
---
Do you have any questions regaring Bremen Airport-Stadt or interest in industrial or real estate? Please contact Andreas Zimmermann, project manager Bremen region south, tel: +49 (0)421 9600-124, andreas.zimmermann@wfb-bremen.de.

Contact person for the World Trade Center is Brigitte Klesse, center manager WTC, tel: +49 (0)421 2208-112, brigitte.klesse@wfb-bremen.de. Elisabeth Breidbach helps international tenants, tel: +49 (0)421 9600-241, elisabeth.breidbach@wfb-bremen.de.
---
In this article, you will find out why Bremen Technology Park is so successful.