18 September 2019
-
Jann Raveling
When the robot knocks on the office door
Digitization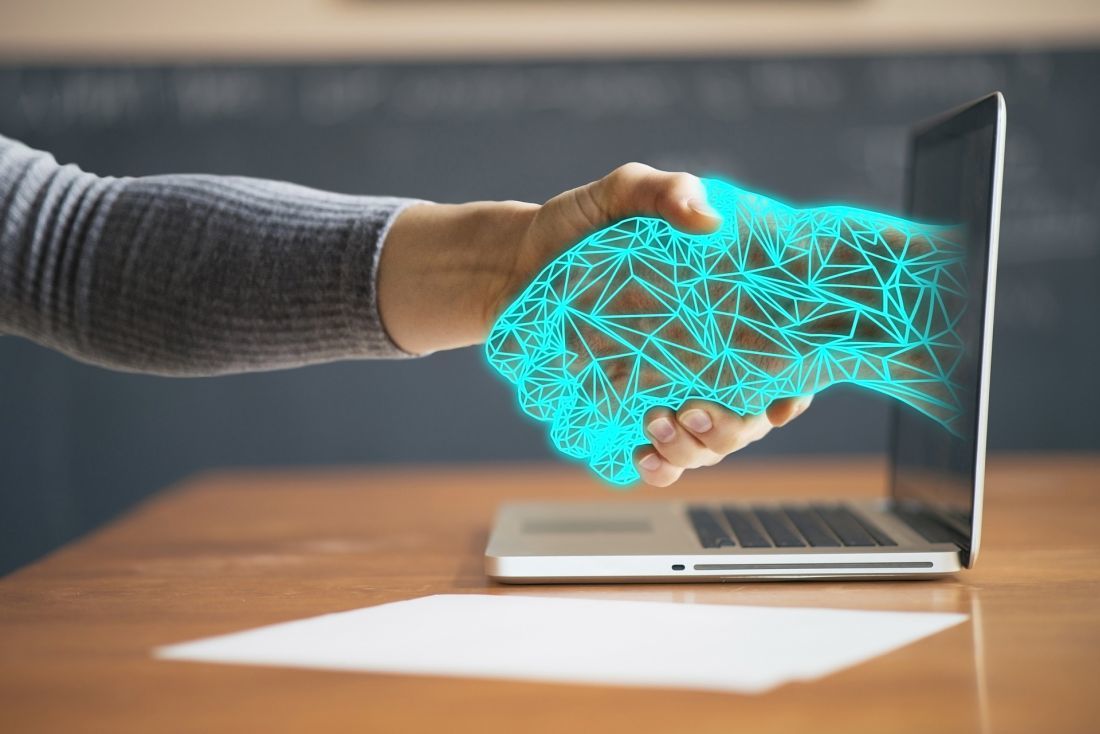 Robotic process automation is a technology that will bring about major changes in everyday office life and reduce many people's workload.
When Carsten Manske returns to his office in Bremen after a business trip, most of his receipts are already available in digital form. The SAP consultant only needs to submit the receipts for payments that he made with his own corporate credit card or in cash. The accounts department can then settle his travel expenses.
The clerical workers in the accounts department will soon be supported by a robot or, to be precise, by artificial intelligence (AI). This technology can automatically detect the different types of travel information. And after a learning phase, it can also interpret and process the data.
In other words, this currently laborious task will be automated. The human travel expenses experts just have to take a final look at the trip and sign it off if everything is correct. "We can only optimise our internal processes if we have employees to perform this role. We are no different to other companies in this regard. AI gives us more flexibility," says Manske.
Routine tasks are left to the computer
Manske is the man for new technologies at abat, a software service provider and SAP vendor located in Bremen's Überseestadt (New Harbour District). The use of AI in accounting is one of Manske's projects, and he is proud that his AI team are genuinely creating added value for the entire company. "Automating monotonous, repetitive office tasks with AI doesn't just make sense from a business perspective, it also makes a huge difference to the individual employees that is difficult to express in monetary terms. Eliminating tedious routine tasks can help rekindle employees' enthusiasm for their work," believes Manske, a 33-year-old with a degree in business information systems.
Will robotic process automation soon be ubiquitous?
Robotic process automation (RPA) is the use of new technologies, such as AI, to automate business processes all over the company. This does not involve the use of 'real robots', as are deployed in factories, but 'virtual robots', i.e. digital helpers that take on particular tasks. And just as industrial robots carry out routine work such as welding, inserting screws and punching, RPA uses algorithms to take on routine office tasks. These range from completing Excel spreadsheets and sorting data to collating information from receipts.
RPA, the fastest-growing enterprise software segment
The market for RPA is expanding rapidly, with US market researcher Gartner reporting that the segment grew by 63 per cent in 2018 alone. While the exact forecasts vary, experts predict global market potential of €5–11 billion between now and 2025. There are big differences between the individual technologies used for RPA, from AI that has to be programmed by experts to simple bots that users can set up and operate themselves. The major players in this segment include SAP (iRPA), UiPath, Automation Anywhere, Blue Prism Group and Thoughtonomy.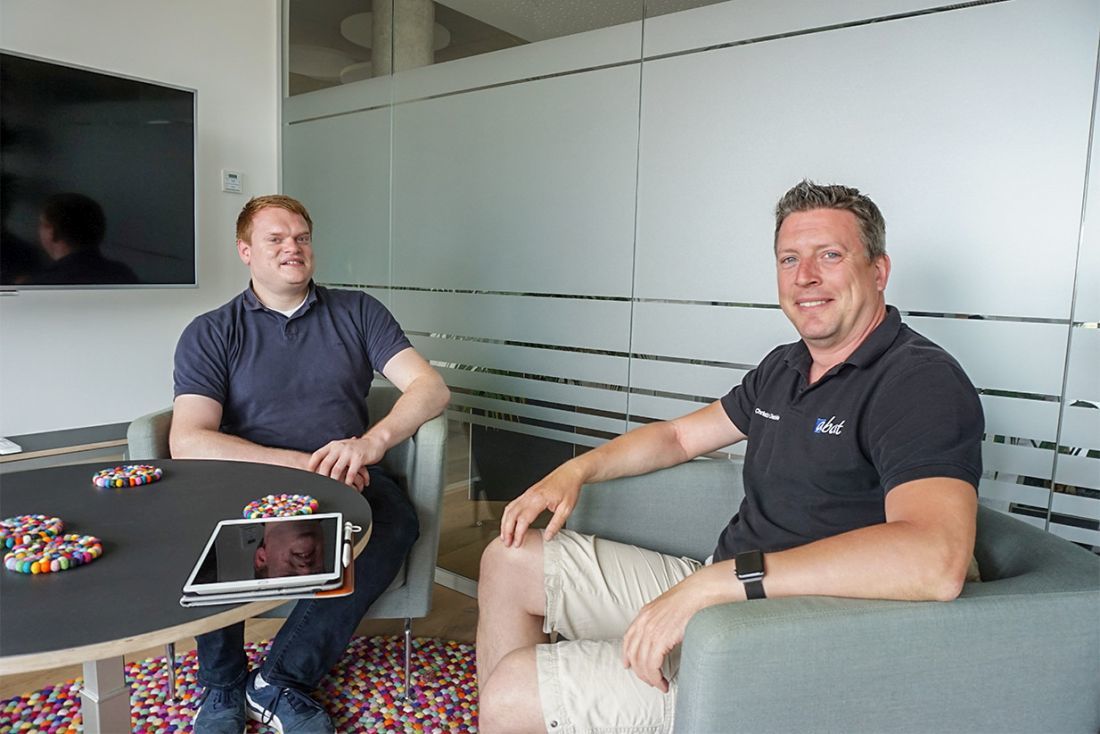 The spectre of job losses
"Let me start by dispelling the myth that RPA is a job killer," says Manske. abat has not made any of its accounts team redundant. "We're relieving the pressure on the team and increasing its productivity. Our company is growing quickly and hiring new employees every month. This is one way to reduce the workload of our administrative staff," he explains.
"Besides, AI can't take over every aspect of a job. In many tasks, AI will come across one-off cases, unforeseen events and unfamiliar situations that it cannot handle. Humans still need to intervene here as they would have done before." He adds that it is still the job of a human to sign off the travel expenses claims. "In any case, processes at abat have always been subject to continuous improvement. And in 20 years, nobody has lost their job as a result," says Manske.
Plenty of potential available, provided everyone plays their part
"The potential offered by artificial intelligence is vast. It can do many things that were previously seen as impossible," says Christian Diestelkamp, a member of the abat management team. The 43-year-old has been won over by the new office robot assistants. Automation, he believes, has not really made its presence felt for office workers yet, but he is confident that this will change in the future.
As with any modernisation project, however, it is important not to forget to "involve the people who are affected. Otherwise, they won't buy into the technology." At abat, this means that the people who will eventually be using the technology get involved in its development from an early stage and are part of the project team. So accountants sit down with software developers, and together they develop new ideas in agile teams. This approach ensures complete transparency. "This is particularly crucial in automation projects. Employees must never feel that they are being replaced, because this isn't the objective. On the contrary, our colleagues will have just as important a role to play later on. The difference is that they will be able to focus on the right tasks, as repetitive activities will be dealt with by a bot. Ultimately, they will have more time to spend on the more difficult aspects of their work," says Diestelkamp.
This does not just apply to the submission of travel expense claims. In fact, abat's plans are more ambitious. In another project, for example, it is working on eliminating the need for employees to send fuel receipts to the office by post. They will simply have to capture the receipts with their mobile phone camera, send them to the accounts department digitally and assign them directly to the relevant trip in the SAP system – the less paper, the better.
The first step in office automation
SAP has launched its own iRPA solution in the automation market, having acquired Contextor and its extensive experience of RPA in 2018. abat is now unlocking this potential in its first internal projects, but will also use it for customers in the future. This is a typical approach for the software company, which relies on independent teams that seek out their own areas of activity.