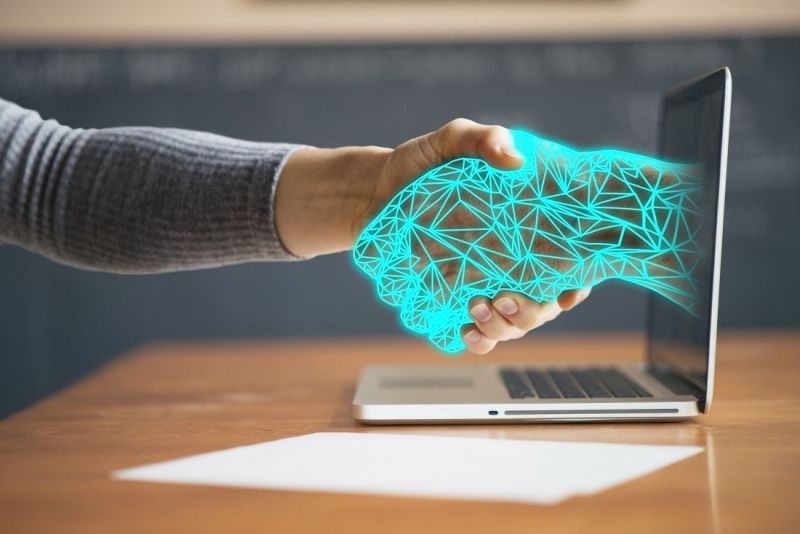 Robotic process automation is a technology that will bring about major changes in everyday office life and reduce many people's workload.
When Carsten Manske returns to his office in Bremen after a business trip, most of his receipts are already available in digital form. The SAP consultant only needs to submit the receipts for payments that he made with his own corporate credit card or in cash. The accounts department can then settle his travel expenses.
The clerical workers in the accounts department will soon be supported by a robot or, to be precise, by artificial intelligence (AI). This technology can automatically detect the different types of travel information. And after a learning phase, it can also interpret and process the data.
In other words, this currently laborious task will be automated. The human travel expenses experts just have to take a final look at the trip and sign it off if everything is correct. "We can only optimise our internal processes if we have employees to perform this role. We are no different to other companies in this regard. AI gives us more flexibility," says Manske.
Routine tasks are left to the computer
Manske is the man for new technologies at abat, a software service provider and SAP vendor located in Bremen's Überseestadt (New Harbour District). The use of AI in accounting is one of Manske's projects, and he is proud that his AI team are genuinely creating added value for the entire company. "Automating monotonous, repetitive office tasks with AI doesn't just make sense from a business perspective, it also makes a huge difference to the individual employees that is difficult to express in monetary terms. Eliminating tedious routine tasks can help rekindle employees' enthusiasm for their work," believes Manske, a 33-year-old with a degree in business information systems.
Will robotic process automation soon be ubiquitous?
Robotic process automation (RPA) is the use of new technologies, such as AI, to automate business processes all over the company. This does not involve the use of 'real robots', as are deployed in factories, but 'virtual robots', i.e. digital helpers that take on particular tasks. And just as industrial robots carry out routine work such as welding, inserting screws and punching, RPA uses algorithms to take on routine office tasks. These range from completing Excel spreadsheets and sorting data to collating information from receipts.
RPA, the fastest-growing enterprise software segment
The market for RPA is expanding rapidly, with US market researcher Gartner reporting that the segment grew by 63 per cent in 2018 alone. While the exact forecasts vary, experts predict global market potential of €5–11 billion between now and 2025. There are big differences between the individual technologies used for RPA, from AI that has to be programmed by experts to simple bots that users can set up and operate themselves. The major players in this segment include SAP (iRPA), UiPath, Automation Anywhere, Blue Prism Group and Thoughtonomy.
© Jann Raveling / WFB