2 July 2019
-
Jann Raveling
Why coworking is the new working from home
Startups
Renting office space in Bremen: Spaces offers city centre locations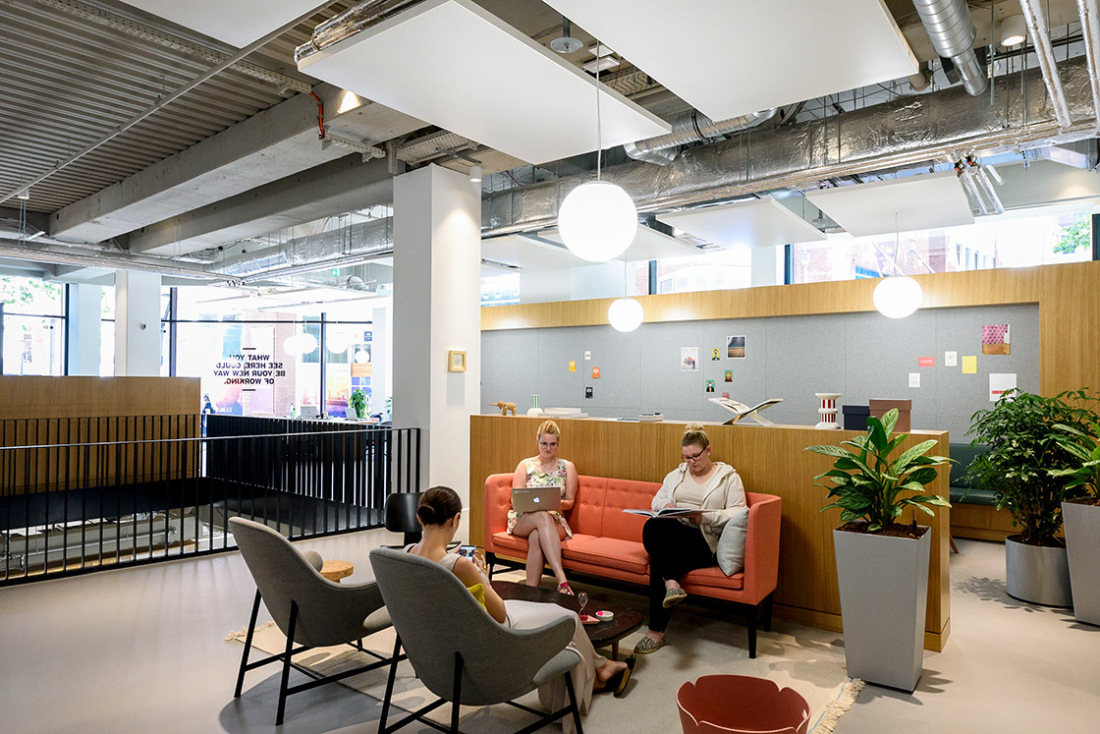 Coworking is booming, and the number of flexible office workspaces continues to grow. Not least in Bremen – which currently has twelve coworking spaces. Through its Dutch subsidiary Spaces, the International Workspace Group (IWG) has just created a further 3,000 square metres.
The new addition consists of a coworking area with its own barista-run coffee shop and flexible office space for rent. The new development in Bremen is a first for the Group. In our interview, Stefanie Lürken, the Spaces Country Manager, tells us why.
Ms Lürken, coworking is really taking off at the moment – what is causing the current boom in this particular way of working?
Lürken: There are three different aspects to this. The first is actually related to teleworking. Demand for working from home has dropped off a bit, as it turns out that employees start to feel lonely, and tend to get distracted at home. They also lose touch with head office and are less involved in their teams. But the people concerned often don't want to return to faraway corporations with their rigid structures and closed office doors either.
So the problem was to work out the best way to integrate these talents. The solution is to create a working environment in a central location that offers attractive furniture, facilities, design and shared services – such as a business club or a coffee shop where people from different companies can meet up and exchange ideas – while also providing private spaces, such as separate offices.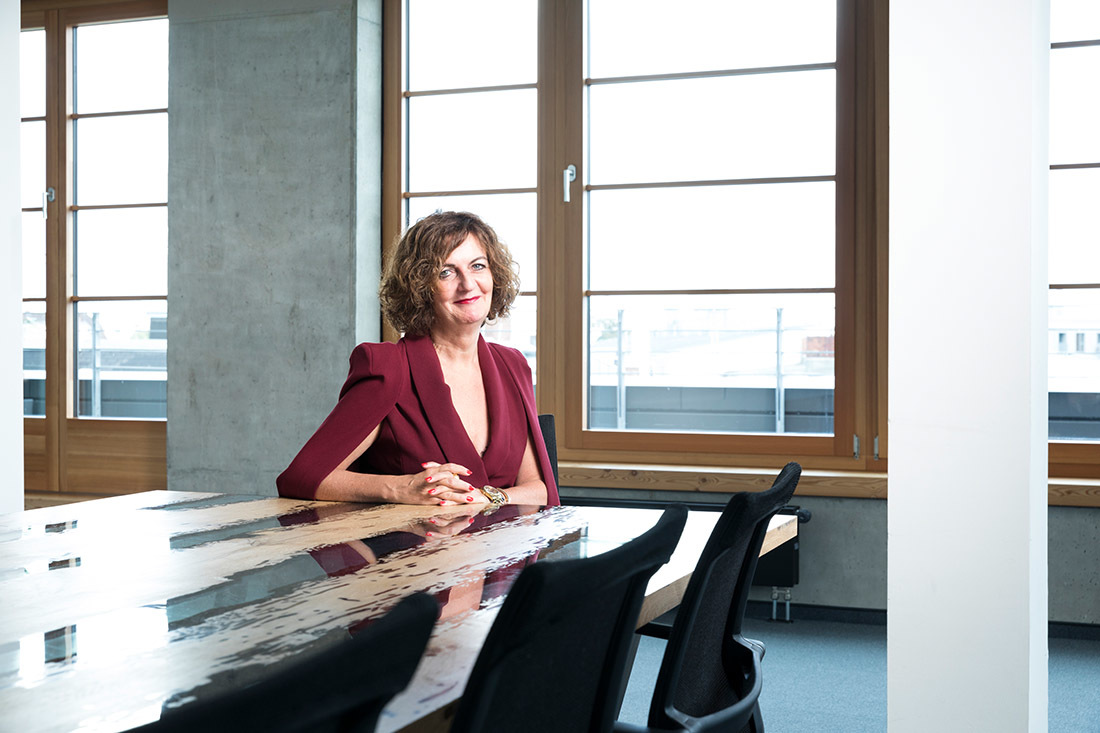 What about the other two aspects?
Lürken: The second aspect is digitalisation. That means employees don't necessarily have to work wherever the head office happens to be. Companies in rural locations are unable to find suitable staff locally these days. And many city dwellers don't really want to move to the countryside. With flexible office solutions, faraway corporations are able to provide employees with workspaces near their home that can compete with those offered by other major companies or trendy start-ups. The final aspect is more relevant to the companies. Office solutions like those offered by our Spaces sites allow corporations to keep down the costs of setting up in a new location.
From a company's point of view, what are the arguments in favour of renting ready-made office space in a business centre rather than setting up their own office?
Lürken: Cost and flexibility. Our tenants are companies that are expanding rapidly, and that are using us to establish new locations, perhaps with a view to acquiring their own premises later on. They are saving on furnishings, maintenance and infrastructure costs for their sites.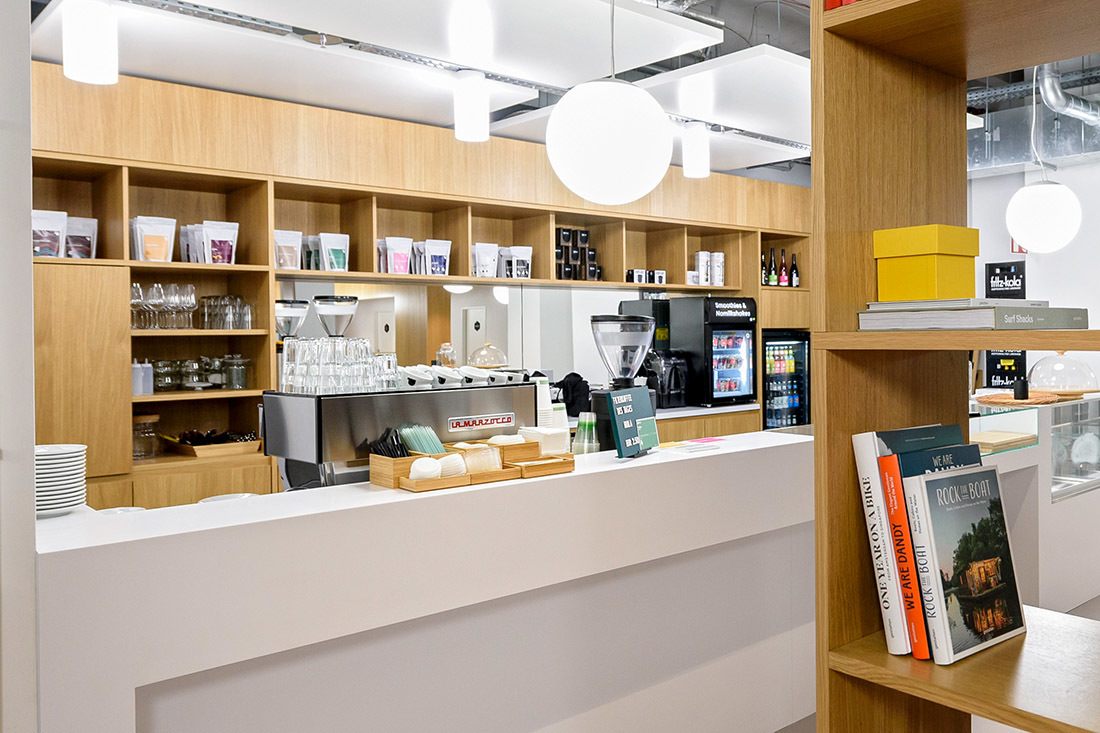 In a 2018 study, property developer Colliers concluded that a lack of available office space in urban centres is one of the reasons why companies might look for alternative solutions. Does that correspond to your own practical experience?
Lürken: Definitely. Take Munich, for example. It has virtually no real estate availability. Or Berlin, where the amount of office space in attractive locations is also becoming increasingly scarce. And in many cases that is very much the crucial point these days: the location. Most of our clients have no cars. They travel by bus, train and bike, and they want to work in the city centre close to where they live. Good luck trying to find a space to match all that!
Who is the typical user of coworking solutions and flexible workspace?
Lürken: The idea that it's all start-ups is just a cliché that doesn't hold water. Many of our clients are from the IT or marketing industry, often they are project groups. The number of major corporations keen to offer people a 'cool' workspace is growing. In Berlin we're even renting out one entire property to a single company, which uses it as its head office.
What different working models do you offer?
Lürken: We start with membership, which provides worldwide access to the flexible coworking areas at all Spaces locations. Clients who want to use our premises as their registered office need to take the next step and rent a dedicated workspace from us – either in an individual office or in our shared spaces. Should their requirements grow, they can upsize to larger offices.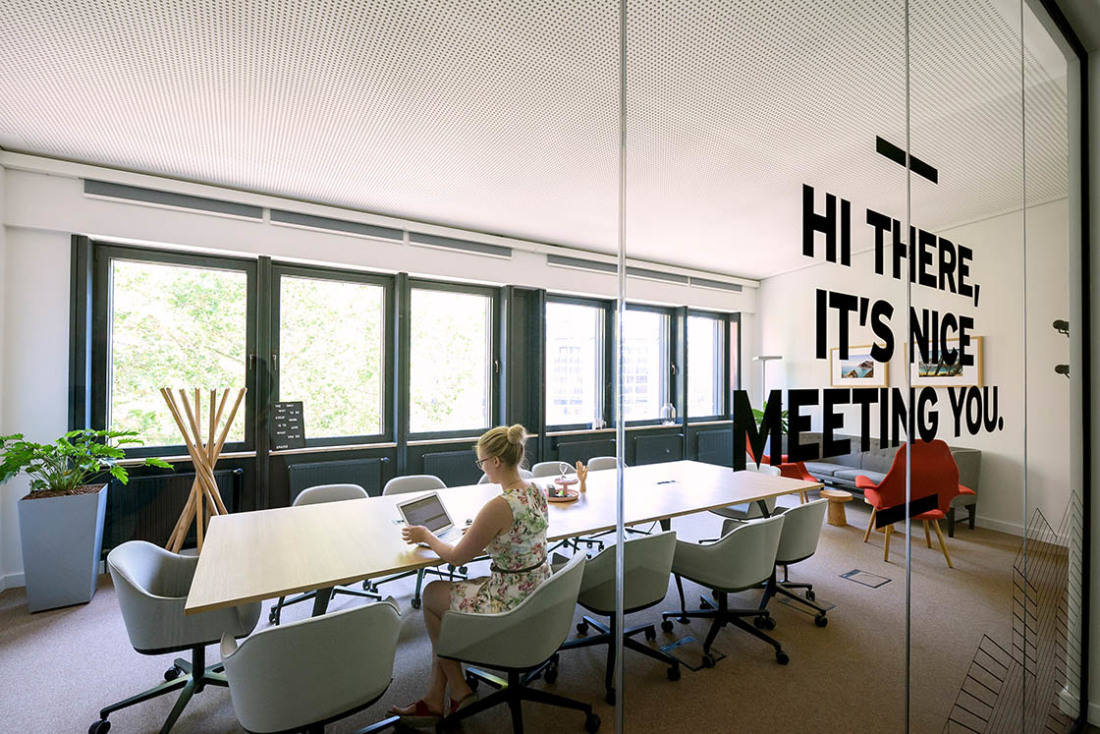 You mentioned the high demands made by your target group. In Bremen you've got your own coffee shop, with barista service and coffee from your own roastery. What does a coworking space need to offer nowadays?
Lürken: We deliberately decided on a concept that encourages connections. Our aim is to inspire the people who use our spaces to meet and interact – and that is also what they want. That's why in Bremen we have a coffee shop with a barista, great coffee and snacks. We are also going to set up a gaming corner and a nap room, and we've got a roof terrace where people can hang out, and perhaps watch a football match. The overriding objective is networking. We regularly organise events, including ones with external input, hold yoga courses, and we also allow our members to have their say.
Is that what made you decide to take three floors of the Bremer Carrée complex, right at the heart of the city centre, where you're surrounded by retail shops?
Lürken: Yes, the inner city location is important to us, as is the proximity to local public transport and to the main train station. Our entrance is at ground level, with large expanses of glass, right next to retail outlets. We deliberately designed this 'shop window' to the world. It allows passers-by to have a look inside, and makes them curious. We want to draw in the life from outside, as part of the networking idea, so this location was ideal for us.
What was the decisive factor that persuaded Spaces to come to Bremen?
Lürken: We started off in the seven largest cities in Germany. Bremen is our first attempt to establish ourselves in one of the smaller urban centres. We can see a lot of potential here. We have already had positive experiences in Bremen with our other corporate brands, for example Regus Business Centers, and we could see the demand was there.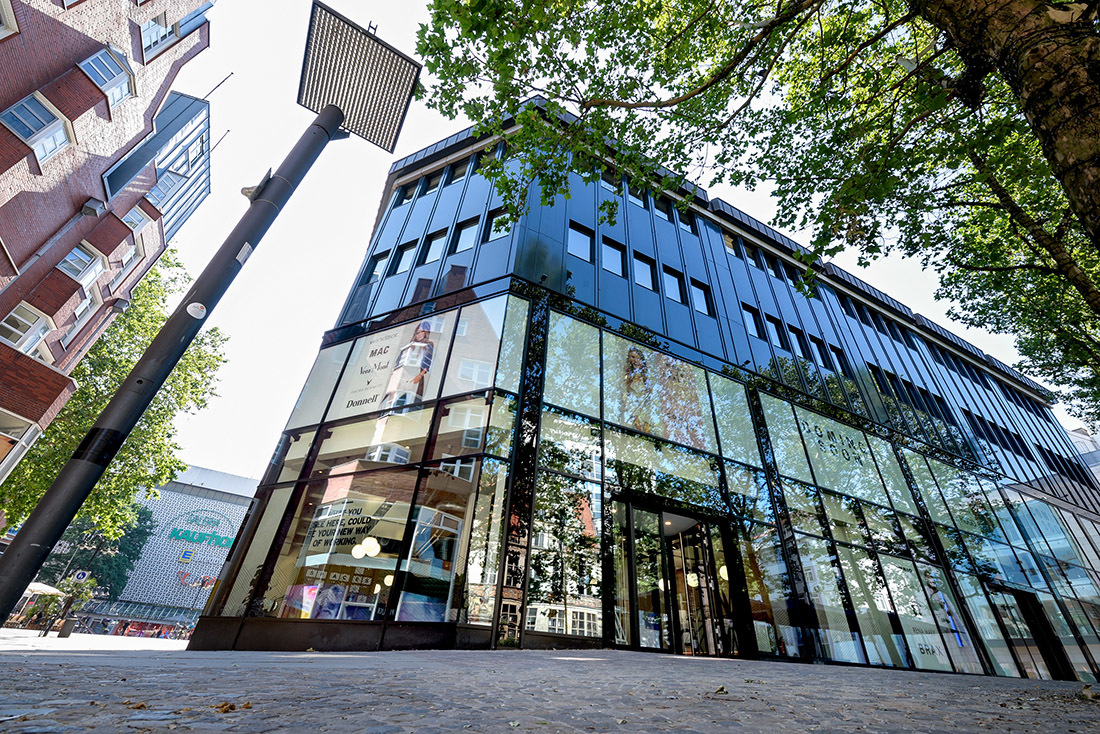 What are your expectations for demand over the coming years?
Lürken: High – we are only at the start of this particular trend. At the International Workspace Group we are preparing for the future, we are planning to expand significantly and to develop new brand concepts. We are opening three Spaces in Berlin, and in Frankfurt we are setting up one covering 8,000 square metres. We currently have 153 Spaces location worldwide, and there are more to come. Including some in Bremen. We will shortly be opening a new location at Citygate near the main train station. It will concentrate on the higher-priced segment, with spaces for lawyers or management consultants.
Ms Lürken, thank you for talking to us!
Anke Jacobj
Ministry of Economic Affairs, Ports and Transformation
Innovation, digitization & new topics
+49 421 361 32050
Success Stories
Bremen
13 September 2022
Tradition meets innovation
The federal state of Bremen is home to approximately 676,000 people on 420 square kilometres. Almost 22,000 companies provide more than 336,000 jobs. We present the strong sectors of Bremen as a business location.
learn more
Startups
9 August 2022
Spare parts from the printer
The pandemic has proven it: When supply routes do not work and production facilities are at a standstill, urgently needed construction and spare parts can often be a long time coming. The Bremen-based start-up WeserCAD has developed an innovative and fast solution.
Learn more