27 September 2017
-
Jann Raveling
Where space and deep sea meet
Maritime economy and logistics
The ROBEX Helmholtz alliance is testing robots for use in space and in deep-sea environments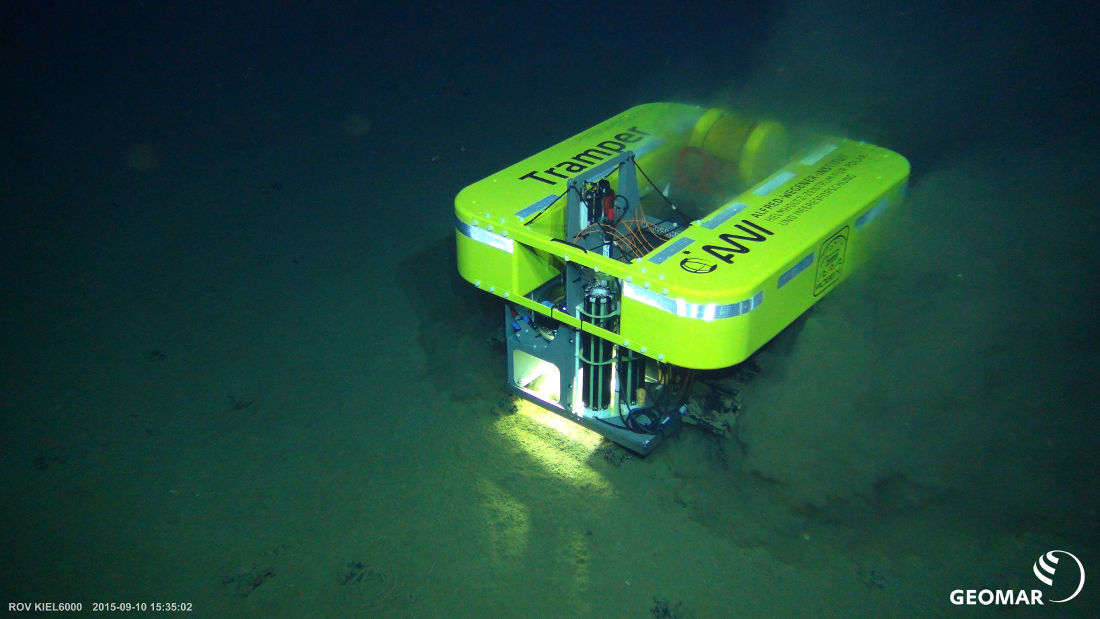 TRAMPER is a yellow, toolbox-sized robot with caterpillar tracks. It is currently leading a very lonely existence, as it explores the seabed at 2,500 metres depth in the inhospitable north polar seas more than 100 kilometres off the coast of Spitsbergen.
TRAMPER will be brought back to the surface by the Polarstern research vessel when the year-long mission ends in August 2017, by which time it will have covered around 800 metres on its rubber tracks. It is the world's first robot capable of autonomous deep-sea exploration beneath the polar ice cap. "We're looking forward to the research results – we haven't had contact for a year," says Martina Wilde, scientific coordinator at the Helmholtz Centre for Polar and Marine Research at the Alfred Wegener Institute (AWI) in Bremerhaven. She sounds a little like a mother who has sent her son to holiday camp for the first time. Wilde and the team of scientists from the AWI hope that TRAMPER will not only be a technical success, but will also provide data on the oxygen content of the sediment and therefore on life in the sea deep beneath the ice.
TRAMPER and its fellow robots
TRAMPER belongs to a fleet of robots developed by the ROBEX alliance. ROBEX stands for 'robotic exploration under extreme conditions', and the research project will end after five years with the Polarstern's expedition to Spitsbergen in the late summer of 2017. Back in 2012, 16 institutions across Germany formed the Helmholtz alliance to develop robot technologies for use in both space and deep-sea exploration.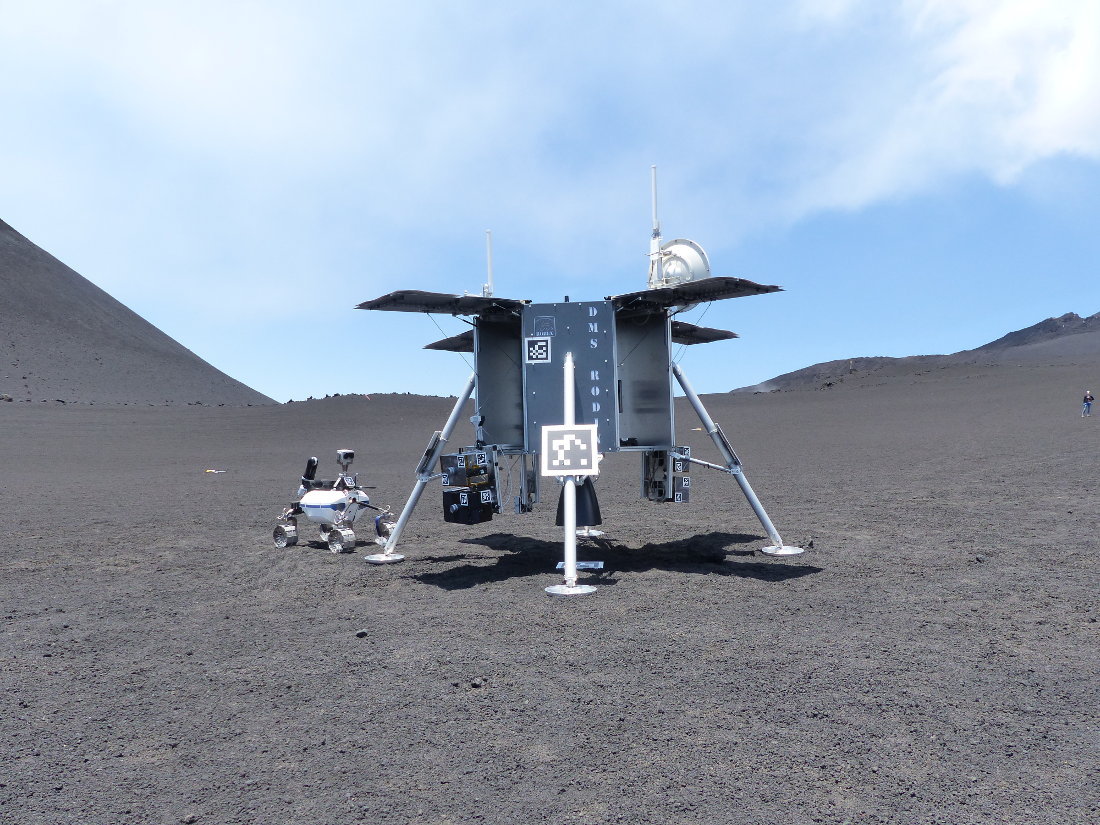 This type of cooperation was a first for the 120 scientists, as the two disciplines usually work separately. "What brought us together were the similarities in robot technology and our limited research budgets. In retrospect, it was stroke of good fortune," says Wilde. Before taking on the role of project coordinator at ROBEX, the qualified astrophysicist worked at the German Aerospace Center (DLR) in Cologne for many years. Even before the final mission has been accomplished, the importance of the project is clear in her mind: "It's purely thanks to ROBEX that we have been able to build and test so many different robots over the last five years. We have made real progress."
Space and deep seas – totally different, yet similar
Deep seas and space have much in common: both are dark, difficult to reach and inhospitable to humans. But the two fields of research work entirely differently, as the scientists soon discovered at the start of the project. "Space exploration has long development phases of ten to fifteen years, and the scientists do a lot of work on theoretical concepts. Deep-sea research takes a more pragmatic approach, and everything happens a lot quicker. In the beginning, we had little common ground for collaboration," Wilde says, looking back.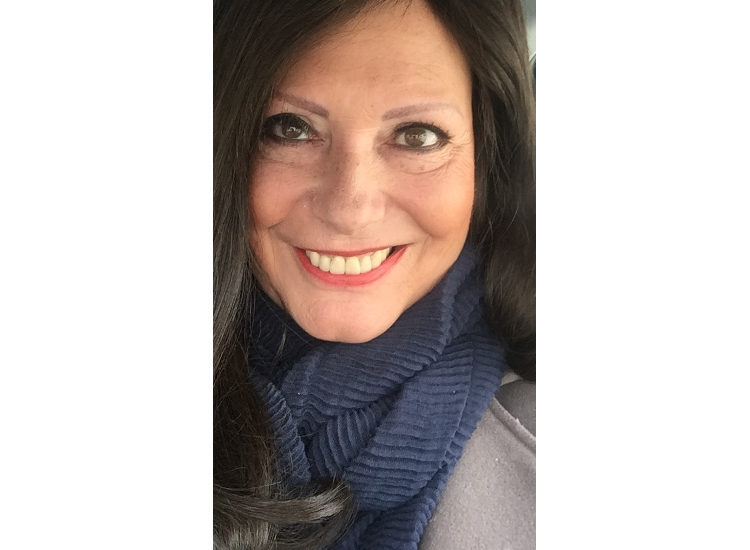 But the breakthrough finally came a few months later. The scientists split up into design teams to take on specific subprojects, and every design team had members from both disciplines. Once they were forced to work together, a real spirit of collaboration evolved. To good effect: four space exploration systems and six deep-sea robots were developed over the five years of the project. Alongside TRAMPER, there is an underwater glider and an autonomous rover for missions on other planets.
Robot mission to Mount Etna
In order to test the rover, a team travelled to Mount Etna in June 2017. The barren, black and hostile volcanic landscape is similar to the surface of the moon – an ideal testing ground for the robots. A total of 50 ROBEX staff with their equipment established a base at an altitude of 2,600 metres to thoroughly test a lander and two rovers for a week. "The trip was a great success, as was the entire project. Overall, both disciplines have benefited from the collaboration," Wilde concludes. "Deploying autonomous robots in deep-sea exploration is entirely new; until now, they have been remotely controlled by cable. Space research has been able to learn from the shorter project cycles in deep-sea research."
Surviving highs and lows
From an altitude of 2,600 metres to a depth of 2,500 metres – the project is an adventure for Wilde, too. After the mission to Mount Etna in June, she will be off to the Arctic in August aboard the Polarstern. "I've never been so far away from civilisation," she admits with a laugh. "I hope it all goes well." She will be writing a blog while on board and will be eagerly waiting for TRAMPER to surface. Her love of robots is not confined to this diver: her favourites also include an elegant underwater glider developed by the Center for Marine Environmental Sciences (MARUM), which is capable of scanning vast areas of ocean with its sensors.
Important contribution from Bremen
Wilde works in Bremerhaven – the ideal location for this kind of interdisciplinary project, as many partners on the ROBEX project are based in the local area. These include the AWI, the MARUM, the DLR, the University of Bremen, Jacobs University, Airbus and the German Research Center for Artificial Intelligence (DFKI). "Bremen brings space research and deep-sea exploration together, which is a real plus for the city," says Wilde.
The future of her team has already been settled: once ROBEX has been completed, the next project, ARCHES, will further develop selected technologies. By then, TRAMPER will also be out on another year-long mission under the ice. If all goes well, it will have company: on board the Polarstern is a second crawler called NOMAD, which will embark on its first underwater excursions around Spitsbergen. It will one day autonomously explore the oceans like its older brother.
---
For further information about the north German maritime cluster, please contact Andreas Born, innovations manager for the north German maritime cluster and Industry 4.0, on +49 (0)421 960 0316 or by email at andreas.born@maritimes-cluster.de
---
More information on maritime economy/logistics in Bremen and the services offered by Bremeninvest is available here.