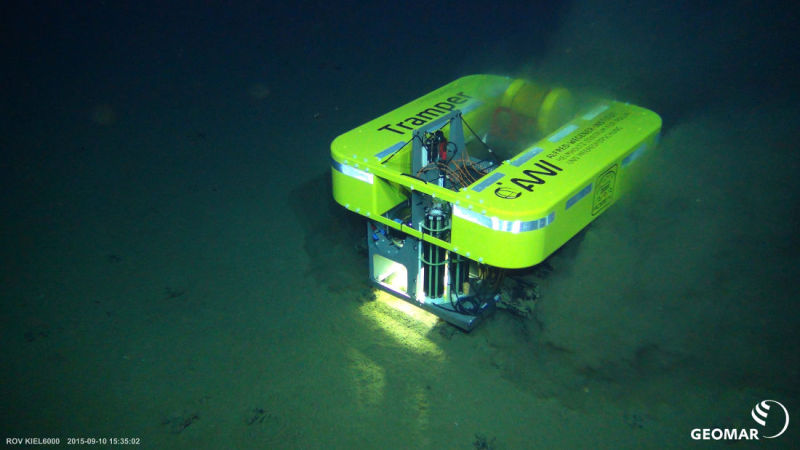 TRAMPER is a yellow, toolbox-sized robot with caterpillar tracks. It is currently leading a very lonely existence, as it explores the seabed at 2,500 metres depth in the inhospitable north polar seas more than 100 kilometres off the coast of Spitsbergen.
TRAMPER will be brought back to the surface by the Polarstern research vessel when the year-long mission ends in August 2017, by which time it will have covered around 800 metres on its rubber tracks. It is the world's first robot capable of autonomous deep-sea exploration beneath the polar ice cap. "We're looking forward to the research results – we haven't had contact for a year," says Martina Wilde, scientific coordinator at the Helmholtz Centre for Polar and Marine Research at the Alfred Wegener Institute (AWI) in Bremerhaven. She sounds a little like a mother who has sent her son to holiday camp for the first time. Wilde and the team of scientists from the AWI hope that TRAMPER will not only be a technical success, but will also provide data on the oxygen content of the sediment and therefore on life in the sea deep beneath the ice.
TRAMPER and its fellow robots
TRAMPER belongs to a fleet of robots developed by the ROBEX alliance. ROBEX stands for 'robotic exploration under extreme conditions', and the research project will end after five years with the Polarstern's expedition to Spitsbergen in the late summer of 2017. Back in 2012, 16 institutions across Germany formed the Helmholtz alliance to develop robot technologies for use in both space and deep-sea exploration.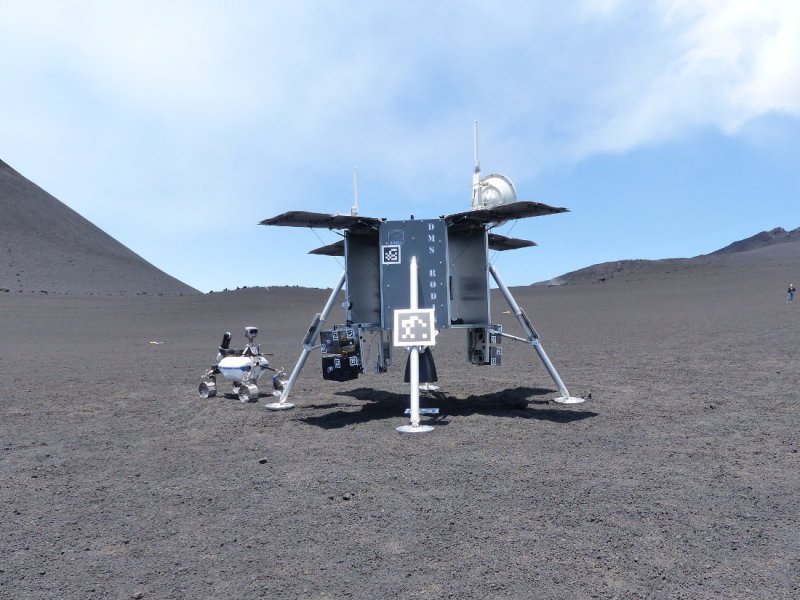 © ROBEX