16 July 2020
-
Reinhard Wirtz
The food sector in Bremen is thriving
Food and beverage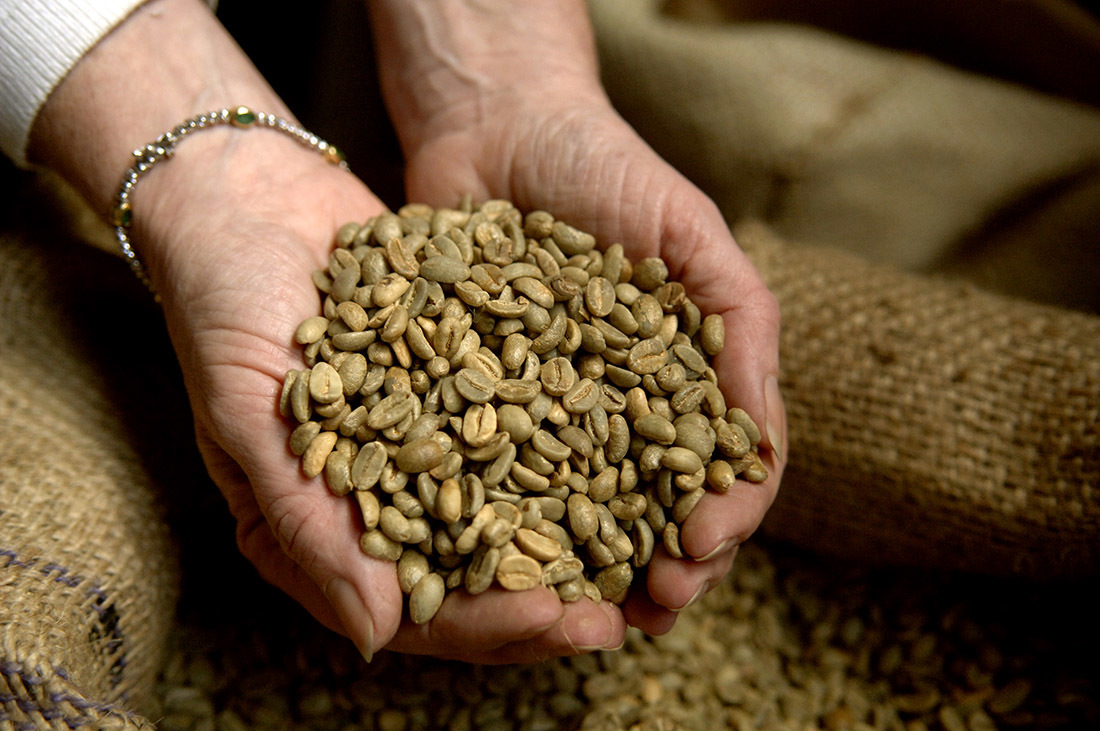 The food and beverage sector is the second-biggest industry in the federal state of Bremen. According to the annual statistical report in 2018 (German), it generates around €2.5 billion in revenue a year. Almost 10,000 employees across the region work in this sector. Beyond the major corporations, numerous medium-sized companies, creative start-ups and the scientific community are providing a breath of fresh air in this field.
The food industry accounts for around a third of Bremen's imports and almost 10 per cent of its exports. Fish, meat, beer, tea, coffee, pet food, wine, chocolate, rice, tobacco, honey, beverages and spirits – Bremen's product range has always been broad. When it comes to food and drink, the region is involved in all aspects of the industry: services, wholesale, production and distribution as well as mechanical and plant engineering, packaging, logistics and marketing.
The history – and the future – of coffee in Bremen
Bremen has been the home of Jacobs Kaffee for around 125 years. Since its merger with US coffee house chain Peet's, the group is known as Jacobs Douwe Egberts Peet's and includes brands such as Jacobs, Tassimo, Moccona, Senseo, L'OR and Douwe Egberts. JDE Peet's is widely regarded as the leading group in the coffee and tea sector. Jacobs Hof, the new Jacobs headquarters in the centre of Bremen, opened in summer 2020.
Another coffee company, Melitta Unternehmensgruppe Bentz KG, has its largest roastery in Bremen, producing half a million packs of filter coffee a day. The group also has its European headquarters in Bremen.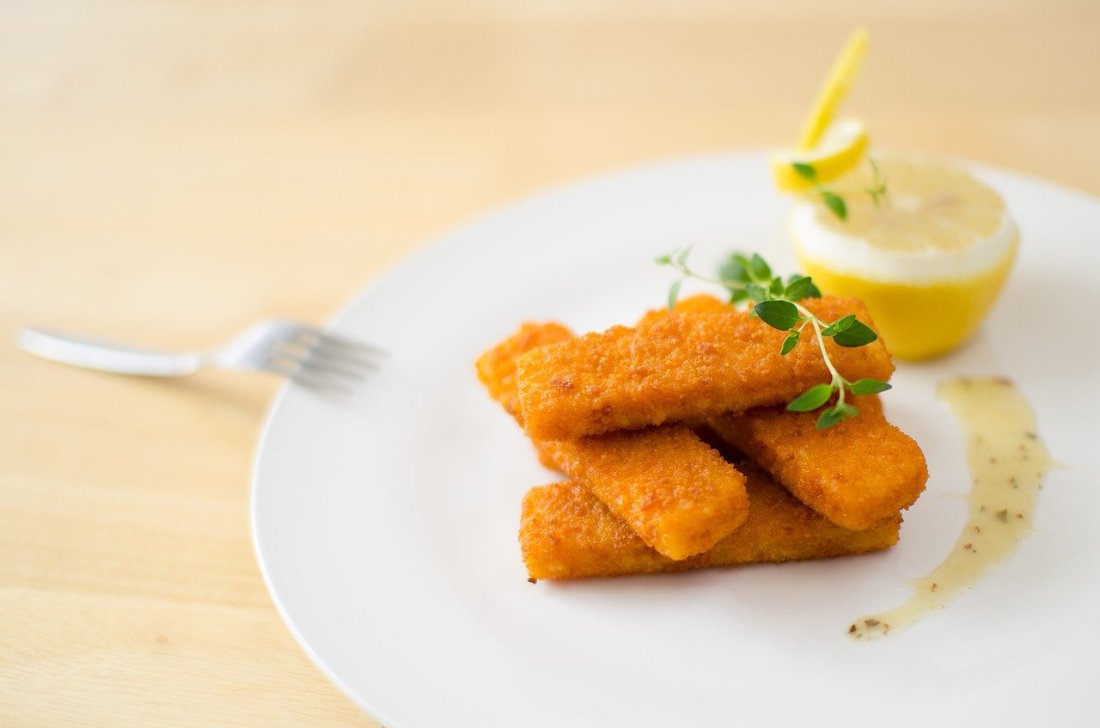 Germany's cold store
Bremerhaven-based FRoSTA AG is one of Europe's biggest names in frozen food. Founded as a fishing company over 60 years ago, the company has since evolved into a producer of a wide range of frozen foods for wholesale customers and end consumers.
Anheuser-Busch InBev is the world's largest brewer. The Belgian group has undergone a long succession of mergers and acquisitions, including the takeover of the Bremen-based Beck's brewery in 2002. Beck's is one of the most famous beer brands in the world. The company's 1,400 employees in Bremen brew several million bottles of beer a day.
Bremen is also home to the German headquarters of leading food company Mondelez International, which owns brands such as Milka, Toblerone, and Philadelphia cream cheese.
Many of our pets will already have acquired a taste for Saturn Petcare. The Bremen company, part of Heristo AG based in Lower Saxony, is one of the world's largest pet food producers.
Of fishing and baking
With revenue of €5.8 billion, DMK Group is another leading name in the food sector. Its brands include Bremerland, MILRAM, Oldenburger, Humana and Alete. Germany's largest dairy company is organised as a cooperative and, according to its own data, processes around eight billion kilograms of milk every year – equivalent to around 3,200 Olympic-sized swimming pools. DMK's headquarters are located in Airport-Stadt Bremen and house just under 600 employees.
The fish processor Greenland Seafood also manages its sales in Germany, Austria, Switzerland, Scandinavia and all eastern European countries from Bremen. Another international fish processor and fishing fleet operator, Royal Greenland, has its German sales office in Bremen. The Swedish company Lantmännen and its bakery products division, Unibake, also belongs in this category. Unibake is one of Europe's largest bakery groups. The German head office is based in Bremen and is responsible for all business activities in Germany, Austria and Switzerland.
Bakery product company CSM is based in Atlanta in the United States. It employs about 8,500 people around the world and produces baked goods and pastries for the convenience sector. Its well-known brands include Goldfrost and MeisterMarken, named after Bremen-based MeisterMarken GmbH, which became part of CSM in 2000.
Hidden champions from Bremen
SSB Stroever Schellack Bremen deserves a special mention as the only manufacturer of dewaxed shellac in Europe. Many people will be surprised to learn just how many products this material finds its way into. Capsules, tablets and pills are often coated with shellac, and it gives a shine to chocolate bars, marzipan, pralines, fruit and Easter eggs. Shellac can also be found as a shine provider, emulsifier or binding agent in cosmetic products such as hairspray, nail polish, mascara or body lotion. And it is used in furniture polish, paints, coatings in the food industry and in the production of hats.
Organic magic
Bremen-based Allos Hof-Manufaktur is a pioneer of the organic movement and has been producing natural foods since the 1970s (German). It has a range comprising around 400 products, which are mainly sold in health food stores. The company's marketing and sales departments are based in Bremen. Allos Hof-Manufaktur is part of the Dutch Wessanen group, a food company that is equally committed to organic principles and sustainability. It generates annual revenue of €55 million.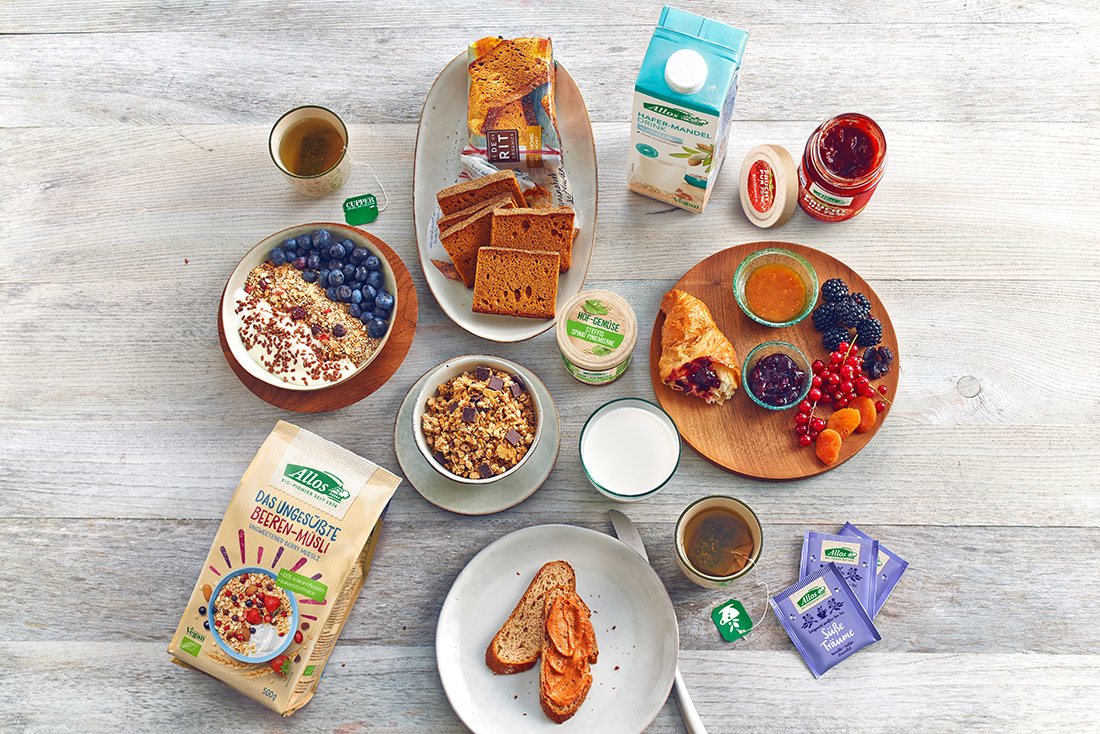 Creative and diverse
Bremen's food and beverage scene, which is dominated by medium-sized companies and small start-ups, is particularly diverse and creative. It includes coffee roasteries, producers of organic food, tea, rice, and honey, and craft beer breweries, of course. Many of them have joined forces under the 'Bremer Stadtfabrikanten' brand (German). The association represents almost 30 Bremen-based companies, mainly artisan producers who work together to promote ethical and fair-trade products. They are all family-run or owner-managed, and none of them are part of a larger company.
Their idea has been a success and interest has been high, especially from supermarkets and potential partners. New members are welcome, whether young start-up, long-established business, small workshop or innovative fashion label.
Excellent infrastructure for research and development
The strength of Bremen's food and beverage industry, and related sectors such as logistics, packaging, trade and distribution, is reflected in an equally strong research and development sector in this field. Bremerhaven offers excellent infrastructure for research, development and food analysis, and a large number of service providers and research institutes with links to the industry have settled in the region. In Bremerhaven, these include ttz Bremerhaven, the Alfred Wegener Institute Helmholtz Centre for Polar and Marine Research, Bremerhaven University of Applied Sciences, the Institute of Shipping Economics and Logistics, and the Thünen Institutes for Sea Fisheries and Fisheries Ecology.
In the city of Bremen, renowned research institutes are exploring the present and the future of nutrition, and of food production, logistics and analysis. These include Jacobs University, Bremen University of Applied Sciences, Log Dynamics Lab, the BIBA – Bremen Institute for Production and Logistics at the University of Bremen, the BIPS Leibniz Institute for Prevention Research and Epidemiology, the Institute of Public Health and Nursing Research, Quality Service International GmbH and testing and analysis laboratories.