9 June 2020
-
Jann Raveling
How industry and the economy are benefiting from trade between Taiwan and Germany
Success stories
Long-standing friendship is bearing fruit: trade relations between Bremen and Taiwan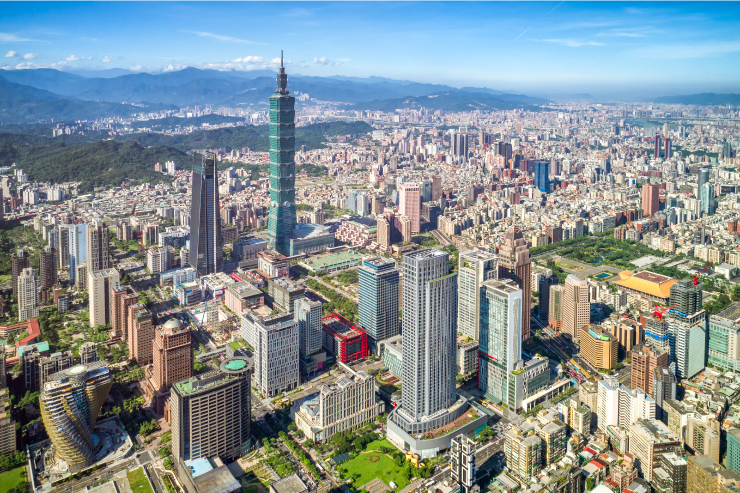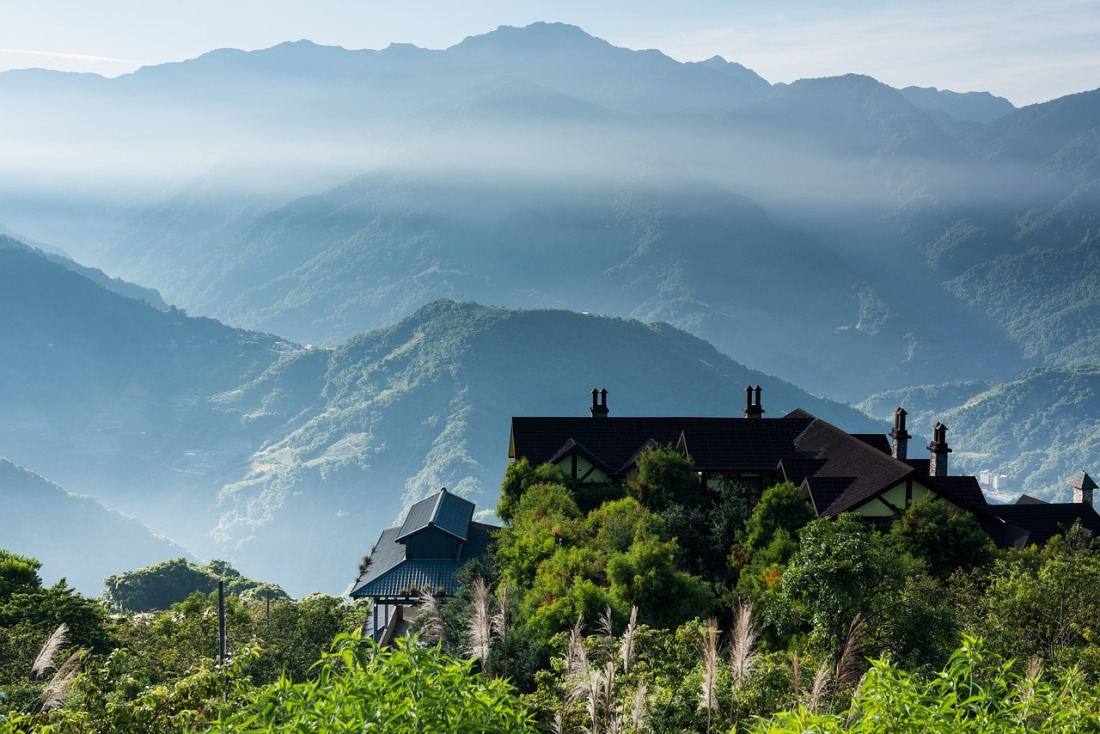 Taiwan's economy at a glance
Taiwan is one of the world's 25 largest economies, although the island is only the size of Germanys state of North Rhine-Westphalia and is dominated by high mountain ranges. Its 23 million inhabitants generate an annual gross domestic product (GDP) of around US$ 25,000 per capita – higher than that of Germany when adjusted for purchasing power. The Taiwanese economy is highly reliant on exports, with around 65 percent of GDP going overseas. The main export destination is China (28 per cent), ahead of Hong Kong, the USA and the EU in fourth place. With a goods export value of US$ 335 billion and an import value of US$ 286 billion (PDF, 2018), the country regularly generates an export surplus.
The island nation is known above all for manufacturing electronics as a large proportion of all laptops worldwide and many microchips are made by Taiwanese companies. Other key sectors include chemicals, textiles, machinery and crude oil processing. Production is not just confined to the island; many companies operate production facilities on the Chinese mainland. Taiwan's economy is closely interwoven with China, both through personal and business relationships.
Today, industrial production accounts for around 30 per cent of economic output, which is quite high. As a tiger economy, Taiwan relied for a long time on export-oriented light industry combined with low wages, which led to a boom in industry. Taiwan's economy is dominated by a handful of industries and has only a few foreign trade partners, which makes it vulnerable to economic crises. Like many other economies, Taiwan is increasingly turning to knowledge-based and innovative technologies, and its research and production is moving towards robotics, artificial intelligence and digitalisation. The well-developed science and research sector plays an important role in diversification and future competitiveness. It includes flagship organisations such as the ITRI Industrial Technology Research Institute, which employs 6,000 people. It conducts industry-oriented research and regularly founds spin-offs, some of which have developed into billion-dollar corporations over the years, such as TSMC, the world's third-largest semiconductor manufacturer.
Taiwan has one of the lowest birth rates globally (ranked 219 of 221), a rapidly ageing population and a lot of graduates. The government has introduced a range of programmes designed to increase the country's workforce.
Ten major companies in Taiwan
Taiwan's largest companies are in the technology sector, in finance, and in the petrochemical and plastics industries. All figures are quoted from the Forbes 2000 list (2019) and are sorted by revenue.
#1 Hon Hai Precision Most people will know this company as Foxconn. It is one of the world's leading manufacturers of electronic and PC components, and provides electronics manufacturing services to Apple and HP, among others. With a workforce of 600,000, it is also one of the world's largest employers.
#2 Pegatron Another manufacturer of computer components and devices such as laptops, consoles and televisions for well-known international brands including Acer, Asus (also Taiwan), Apple, Dell and Intel.
#3 Taiwan Semiconductor TSMC specialises in manufacturing semiconductor products, i.e. microchips used in smartphones, computers, tablets and other electronic equipment. TSMC also manufactures to order for companies that do not have their own production facilities.
#4 Quanta Computer Quanta is also an electronics company, manufacturing laptops, server cabinets, and electronics for data centres and smart homes.
#5 Compal Electronics No surprises here: yet another manufacturer of consumer electronics. The company makes components for Internet of Things devices, laptops, wearables, smartphones, servers and car electronics.
#6 Wistron Another provider of electronics manufacturing services across all sectors, from home entertainment to industrial applications.
#7 Cathay Financial The first company in the top ten that is not an electronics manufacturer is Taiwan's largest bank.
#8 Formosa Petrochemical The petrochemical industry is one of Taiwan's key export sectors, and Formosa is the largest company in this field. Formosa refines crude oil into a range of products such as car fuels, lubricants, liquefied petroleum gas and base products for plastics manufacturing.
#9 Fubon Financial Fubon is the country's second-largest bank that is also active in the insurance sector. Like Cathay Financial, Fubon is active in the banking and investment sector throughout Asia.
#10 WPG Holdings Number ten closes the loop: WPG Holdings has many subsidiaries that are active in the semiconductor industry.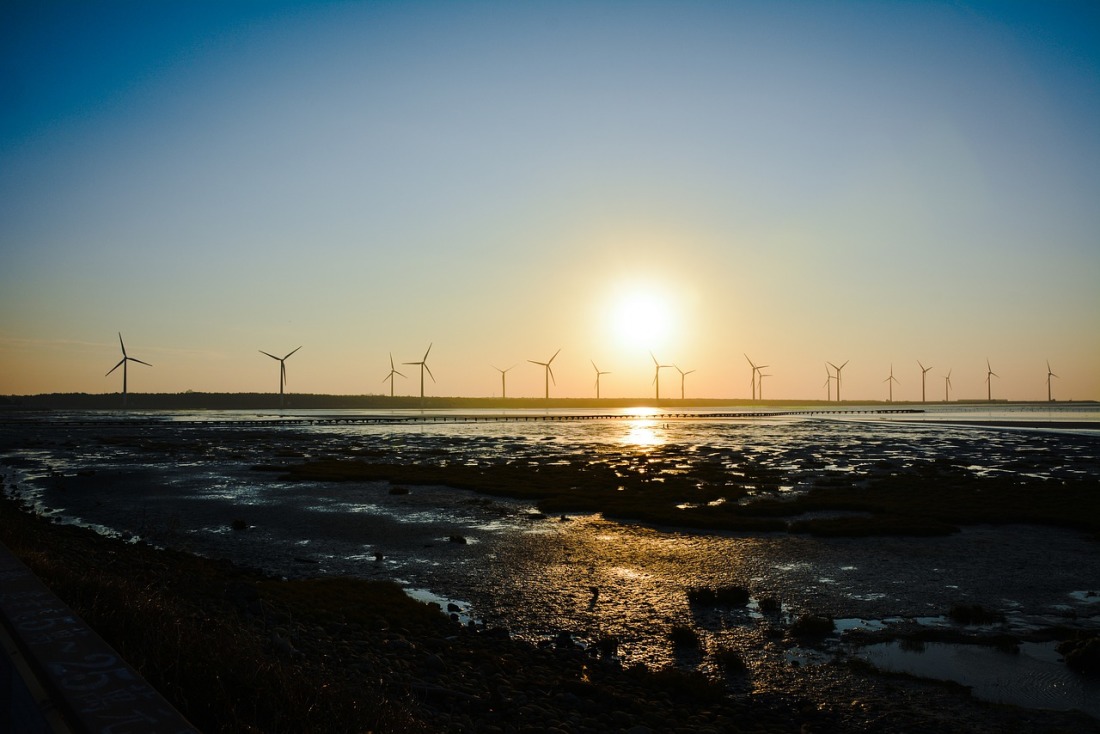 Benefits, drawbacks and risks of setting up business in Taiwan
Opportunities of setting up business in Taiwan
According to the German trade office in Taipei, Taiwan offers a winning combination of specialist expertise in high-tech sectors, a clear and consistent legal framework, and good availability of skilled labour (German). This offers companies in the fields of Internet of Things, biomedicine, renewable energies, defence, modern agriculture and the circular economy plenty of opportunities when entering the market.
The country is an attractive export market in the B2B sector thanks to its high purchasing power. There are also great opportunities in industries offering innovative products with a focus on technology and electronics, especially consumer electronics, digital technology, gaming, smart home applications, electric vehicles, exercise equipment, sports gear, nursing equipment and healthcare.
The geographical location in the middle of South East Asia, the high standard of living and the excellent infrastructure make the country the perfect springboard for the Asian market, and there is also good availability of skilled labour here.
The World Bank's Doing Business ranking, which analyses how easy it is to start up and manage a business in a market (taking into account legal frameworks, property registration, taxation, obstacles to trade, litigation and contract enforcement), puts Taiwan in 15th place worldwide, ahead of Germany in 22nd place.
Taiwan is open to foreign direct investment in many sectors, and only small parts of the manufacturing and service sectors are protected. The same applies to foreign investment in the Taiwanese economy, where key sectors such as utilities, telecommunications, energy and postal services are protected.
The Taiwanese government also attracts investors and companies by offering tax breaks in various areas.
Risks associated with setting up business in Taiwan
Due to its heavy reliance on exports, the country is particularly exposed to the ups and downs of the global economy. This is particularly true in respect of the Chinese economy, as more than a quarter of Taiwanese exports head there.
Since Taiwan is not a recognized independent state, there are hardly any free trade agreements or official diplomatic relations with other (Western) countries, but as a member of the WTO, Taiwan follows many regulatory agreements.
The political landscape can also have a negative effect on Taiwan's economy, depending on the current state of relations. Taiwan does not follow the Chinese mantra of 'one state – two systems', which may increase tensions between the two parts of the country in the future. That could also make it more difficult to do business in China from Taiwan, as communications and transport routes could be restricted.
The Taiwanese industry's strong focus on a few sectors, including electronics and petrochemicals, also makes the country very vulnerable to crises. At the same time, this presents an opportunity for foreign companies: as Taiwan has been trying to diversify its industries in recent years, companies from other sectors (see above) are well-placed when entering the market. The country's domestic market is very small, though purchasing power is high, and therefore offers limited sales potential for B2C business.
Even though Taiwan's skilled workers are highly qualified and relatively cheap, demographic change may weaken economic growth in the future as the number of consumers and workers diminishes.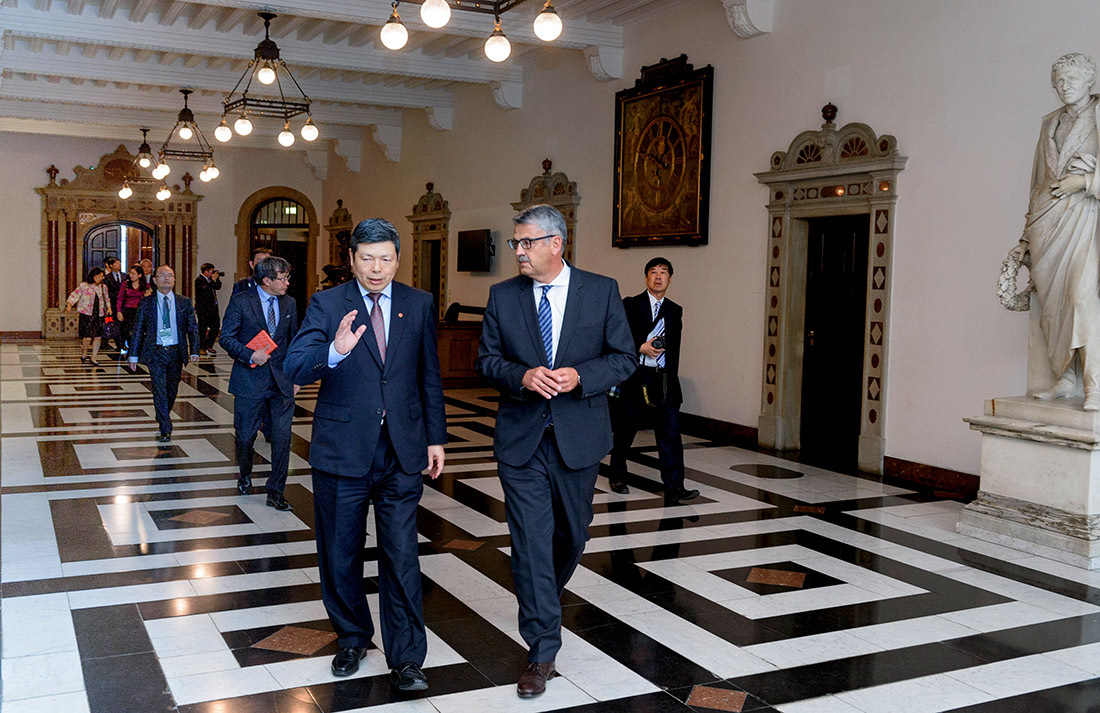 Trade relations with Bremen
The economic development agencies of Bremen and Taiwan (TAITRA) have enjoyed a close partnership since 1988. The objective is to coordinate enquiries relating to trade, partnerships, investment and relocation, and so to encourage positive and reciprocal trade relations. Delegations from Taiwan regularly visit Bremen, for example to look at areas such as wind power (2018) and artificial intelligence (2019).
More than 100 companies in Bremen maintain regular business contacts with Taiwan, for example from the logistics and technology sectors and the wind power industry. Around 300 companies from Taiwan have branches in Germany, mainly in North Rhine-Westphalia. There are around 15 in the Bremen region.
The wind energy industry in Taiwan
Taiwan is investing billions in offshore wind farms with the aim of installing capacity of 15 gigawatts by 2035. The island nation wants to reduce its dependency on imported energy, as it has very few natural resources of its own (98 per cent imported).
The Formosa Strait, the area of sea between China and Taiwan, is flat and provides excellent wind conditions, as the Chinese mainland on one side and the high mountain ranges of Taiwan on the other form a natural wind tunnel. Bremen-based companies such as wpd Windmanager and Deutsche Windtechnik have their own offices in Taiwan. wpd is now the largest local wind power service provider with a market share of over 50 per cent. This presence opens up opportunities in the market for other wind power suppliers from across Germany, in particular from Bremen.
Setting up business in Bremen
Looking beyond the major corporations, Taiwan's economy mainly features small and medium-sized businesses. Many companies provide contract manufacturing services to international brands, but they hope to feature more under their own brand name in the future. This is where Bremen comes into its own as an import location and industrial hub. The Taiwanese value the cooperation with their German partners, and there are trade relationships with Bremen-based companies such as Melchers, Eurogate and the BLG Group.
Contacts going back many years have been established in both Bremen and Taiwan. Bremen-based companies can pursue their interest in the Asian island via the German trade office in Taipei. Taiwanese companies looking to set up business in Bremen, or forge a strategic alliance with a company there, will also benefit from the close partnership between the Taiwanese economic development agency TAITRA and Bremeninvest.
Linda Blechert
German Trade Office Taipei (AHK Taiwan)
Senior Manager