3 August 2023
-
Jann Raveling
Ten corporate headquarters in Bremen
Success stories
Companies with head offices and administrative centres based in Bremen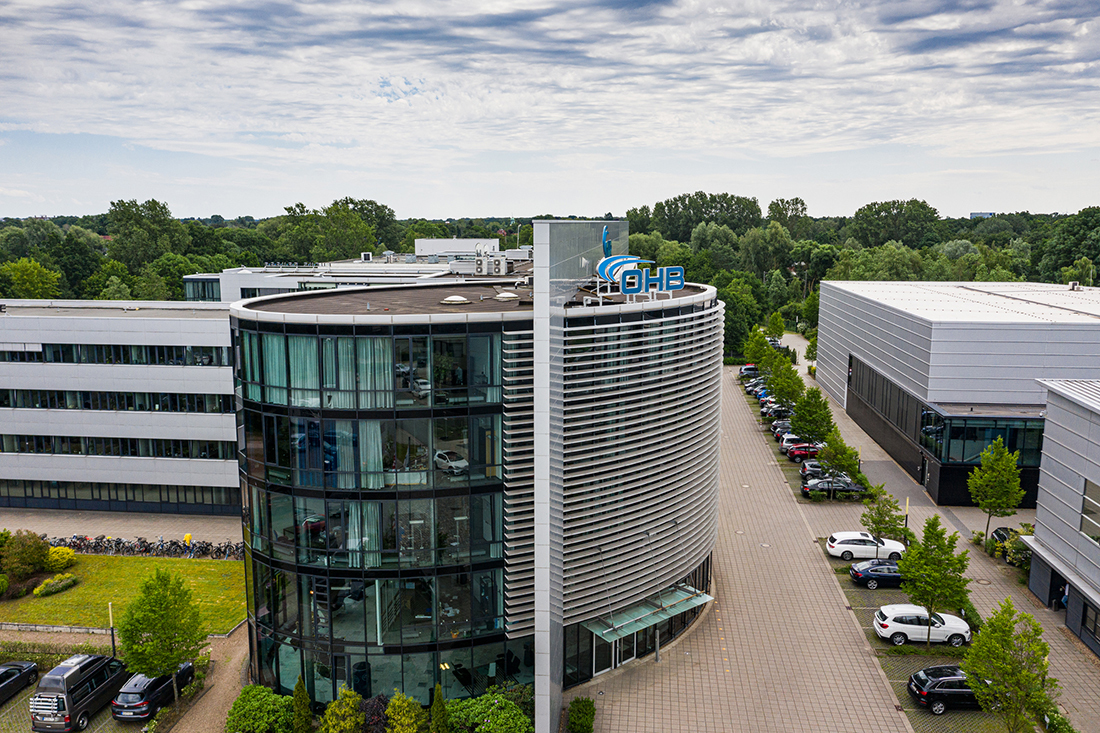 Company headquarters are the heart of a business, from where all its various activities are controlled. It's often where a firm first started out, although this is not necessarily the case – as illustrated by some of the examples of headquarters in Bremen.
A group's headquarters are frequently also the seat of its main offices, and for many companies, a particularly prestigious building is important. One example is the Bremen head office of Kühne + Nagel, a recent construction that is now an impressive landmark in the city centre.
Generally, only a small proportion of a company's employees work at its headquarters. Multinational corporation in particular tend to have a number of sales and production sites across the world. Large markets are often looked after by their own head offices, far from the headquarters – such as a German or European head office.
Here are our ten examples of internationally active companies from a wide range of industries that have main offices or headquarters in Bremen:
Company headquarters and main offices in Bremen: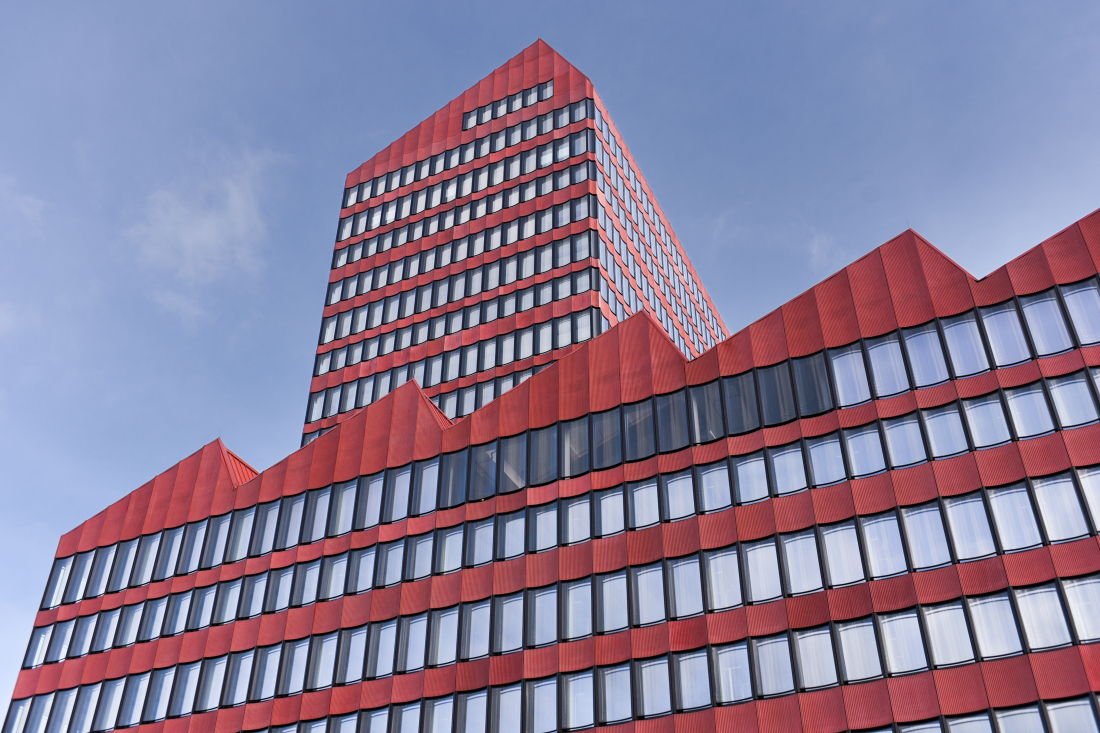 1. Zech Group SE

With more than 300 companies and over 12,000 employees, the Zech Group is active worldwide in the construction and real estate business, in the hotel industry and in various sectors of industry. Bremen is the group's headquarters and administrative centre, with a total of around 770 employees working in the Hanseatic city. In summer 2023, the group will move into the new representative headquarters at the Europahafenkopf in the Überseestadt, a building complex that architecturally characterises the district.

2. Hansa-Flex AG
The company specialises in industrial hoses, hydraulic components, pipes and sealing technology. With 445 branches in 40 countries, Hansa-Flex has a global presence, allowing it to reach its customers as quickly as possible, for example to deliver spare parts. Only a small number of its 4,200 employees – around 300 – work at the company's headquarters in Bremen, where it was also founded.
3. Mondelēz Deutschland Services GmbH & Co. KG
The food company has a long history, but its name is a very recent creation. Founded in 1903 as a cheese wholesaler, it became successful as Kraft Foods and evolved into Mondelēz in 2012, following a series of mergers. The American company has its German head office (German) in Bremen. This links back to the Bremen-based Jacobs Group, which sold its food business to a predecessor of today's Mondelēz corporation in 1990.
4. DMK Deutsches Milchkontor GmbH
Germany's largest dairy group processes around 5.5 billion kilograms of milk every year – enough to fill around 2,200 Olympic-sized swimming pools. The group's headquarters are in Zeven, in Lower Saxony, but its main offices, with about 700 employees, are located in Bremen (German). It has over 20 sites in ten of Germany's federal states and is also active in the Netherlands and Italy.
5. KAEFER Isoliertechnik GmbH & Co. KG
The KAEFER Group primarily made its name in insulation technology, i.e. anywhere pipes or containers need to be insulated against heat or cold. The company employs 30,000 people worldwide, and its activities also include surface technology, access technology (scaffolding, hydraulic lifts and ropes) and building services engineering. Around 500 employees work at the group headquarters in Bremen.
6. Anheuser-Busch InBev Deutschland GmbH & Co. KG
"One in four German beers drunk abroad is a Beck's" – according to the AB InBev corporate website (German). In Bremen, the brewery conglomerate operates Beck's Brewery, home of one of the world's favourite German beer brands. In addition to the brewery itself, the international group also has its German head office in the city. Overall, it employs around 1,400 people in Bremen.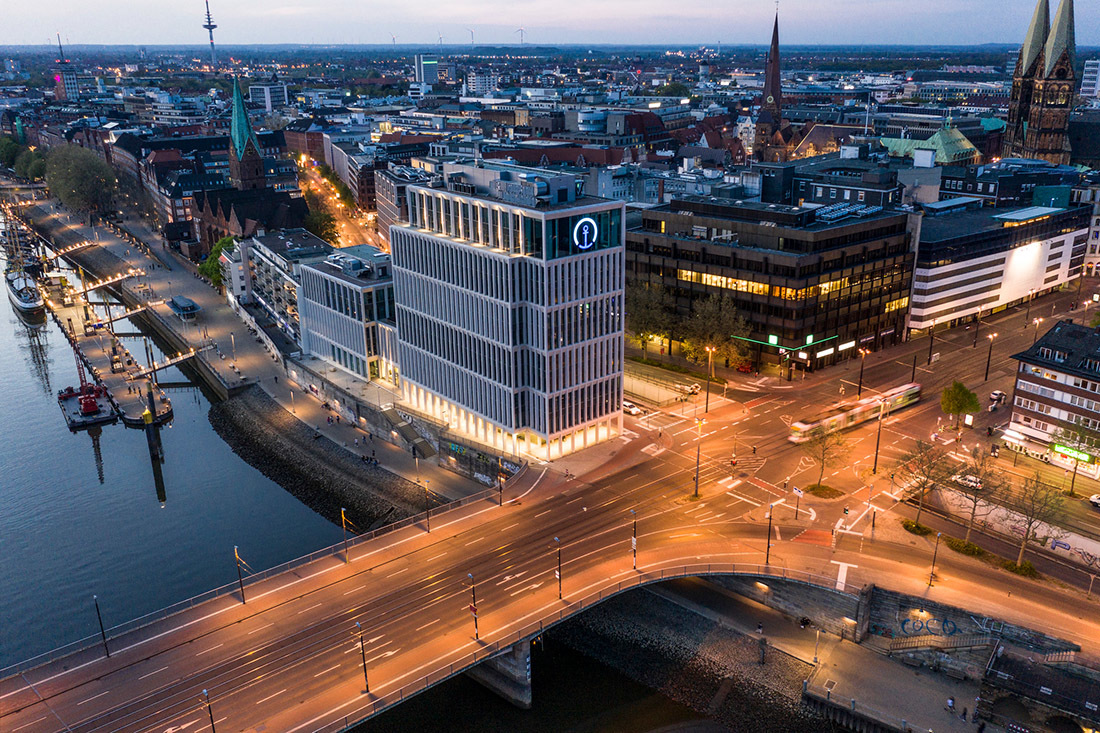 7. BLG Logistics Group AG & Co. KG
The Bremen logistics giant is active in seven countries across the world, with revenues of more than one billion euros a year. The company's focus is on vehicle and consumer goods logistics, but it also operates in other areas of transport. In addition to its head office, the company has a number of other sites in Bremen.
8. wpd windmanager GmbH & Co. KG
The core business of wpd windmanager is to operate and maintain wind farms. The company's activities span the globe, with wind farms and solar farms in Belgium, Canada, Chile, Croatia, Finland, France, Italy, Poland, Portugal, Spain, Sweden and Taiwan. Based in Bremen's Überseestadt district, the company's portfolio includes around 2,700 wind turbines.
9. Kühne + Nagel (AG & Co.) KG
Founded in Bremen in 1890, Kühne + Nagel is one of the world's largest haulage and transport companies. Although the company's headquarters are now in Switzerland, the German head office remains in Bremen. In 2019, the firm completed a new eleven-storey building on the site of its original offices on the banks of the Weser river in the centre of Bremen, where around 700 employees work.
10. OHB SE
The aerospace company from Bremen operates at international level, with locations in Italy, Luxembourg, Belgium, Stockholm, the Czech Republic and Greece, as well as two sites in South America through its subsidiary MT Aerospace AG. Founded in 1981 as a private sector aerospace pioneer, the company has become one of the leading manufacturers of satellites and space components. Its headquarters are in close proximity to the University of Bremen, and it employs over 1,000 people in the city.