16 November 2022
-
Reinhard Wirtz
A blend of heritage and modernity
Investing in Bremen
A new chapter for the Tabakquartier in Bremen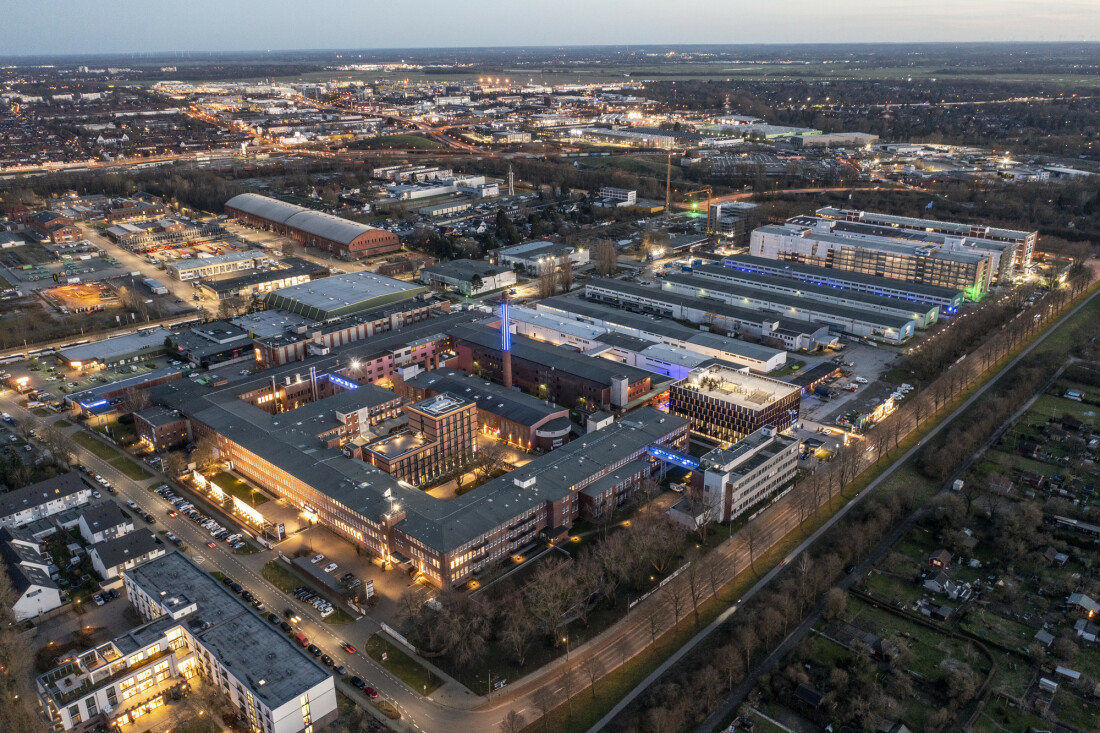 In 2018, Bremen property company Justus Grosse acquired 20 hectares on the site of the former Martin Brinkmann AG. The intention was not to demolish the site and start from scratch. Rather, working in close dialogue with all stakeholders, it was agreed that the area should be completely redeveloped to create a modern, diverse mix of old and new, working and living, culture and recreation.

The aim was not simply to invest in the basic essentials, leaving everything else – space for socialising, education, childcare, mobility, local recreation, and culture – to others. Instead, the focus was on the integrated development of the area, reflecting the community's connection with the site, sensitively integrating the historic buildings while combining new design elements with efficient modern infrastructures.
Historical importance for Bremen
The former cigarette and tobacco factory Martin Brinkmann AG in Woltmershausen is linked to an important chapter in Bremen's industrial history. At times, the factory employed up to 6,000 people. The business began to be scaled down in the 1980s when state premiums, known as 'Berlin subsidies', were introduced for companies setting up home in Berlin. People who worked at Brinkmann, or who were associated with the company as suppliers or external service providers, still have vivid memories of the old factory, especially in Woltmershausen.
Working and living
The new Tabakquartier blends working and living, historical and modern architecture, the old and the new. The site has evolved dynamically within a short space of time. 300 businesses have already set up home here, as tenants or owners, in the Fabrik (factory), the Alter Tabakspeicher (old tobacco warehouse), and soon in the workshop houses. A total of 75,000 m2 of commercial space has already been leased, with another 24,000 m2 under construction or at the planning stage. These include the Lighthouse, Hall 3 and the fourth section of the Fabrik, as well as the future Forum, a new office building with 9000 m2 of leased space.
The site will offer a wide range of residential properties, both publicly funded and freely financed, including lofts, studios and modern units in a large, newly built complex. In the medium term, over 1,500 residential units are to be offered for sale and letting. They are due to be completed by mid-2025.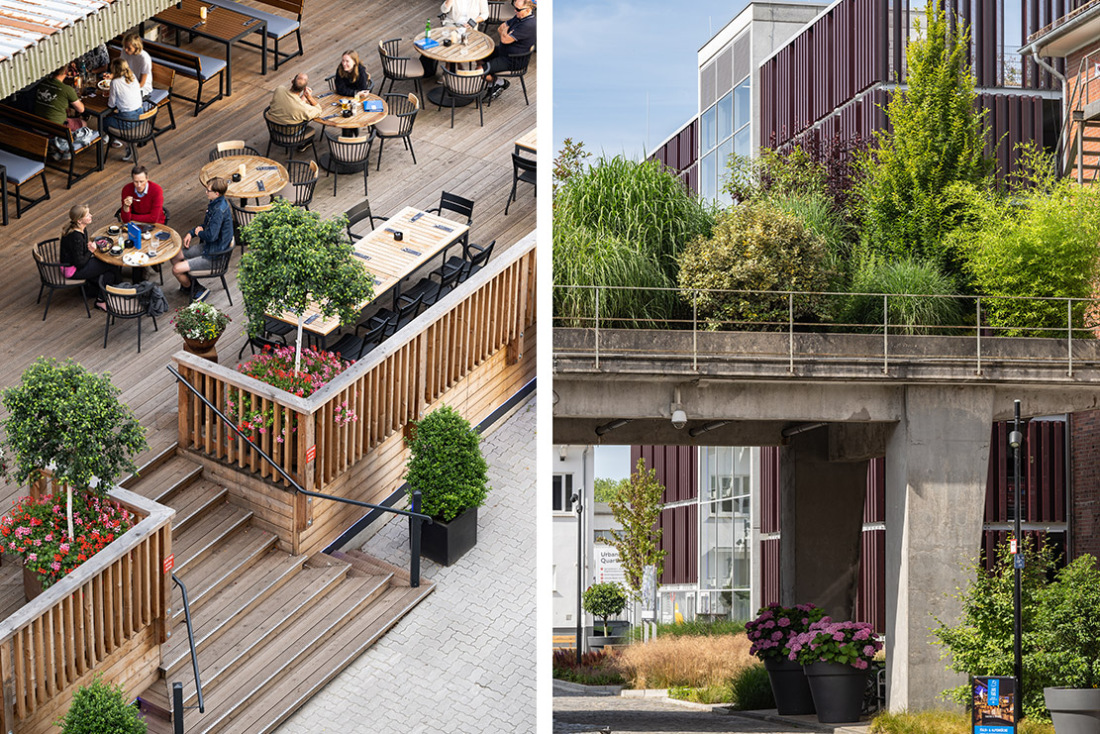 For those who want some exercise during a break or after work, the Easyfitness Lifestyle and Sport Studio, Boulder Base and the Sportwelt sports and fitness park are all nearby. There will also be a running route through the area.  For the youngest residents, there will be multiple play areas.
The FleetPark, covering around 20,000 m2, will create a 'green lung' for this area of the city. Small parks, green relaxation areas, roof terraces and a New York-inspired, High Line-style garden will also give residents space to relax and unwind.
Energy and mobility
The Tabakquartier will provide a mix of energy options. Both new builds and existing structures will make use of photovoltaics. In some areas, geothermal energy can be used. The Forum with its approximately 9,000 m2 of office space, will feature a green roof with photovoltaic panels. It meets the KfW 55 energy standard and therefore significantly exceeds current energy-saving requirements, which will mean lower energy costs for tenants. The development known as TQ Studios will also be equipped with photovoltaic systems and green roofs.
Tabakquartier in numbers
75,000 m2 of commercial space currently leased
24,000 m2 of commercial space under construction and/or at the planning stage
300 businesses currently tenants and/or owners in the Tabakquartier
1,500 residential units planned
1,000 parking spaces planned
440 bike storage spaces to be provided in two mobility centres
374 seats available in the new Boulevardtheater in the Tabakquartier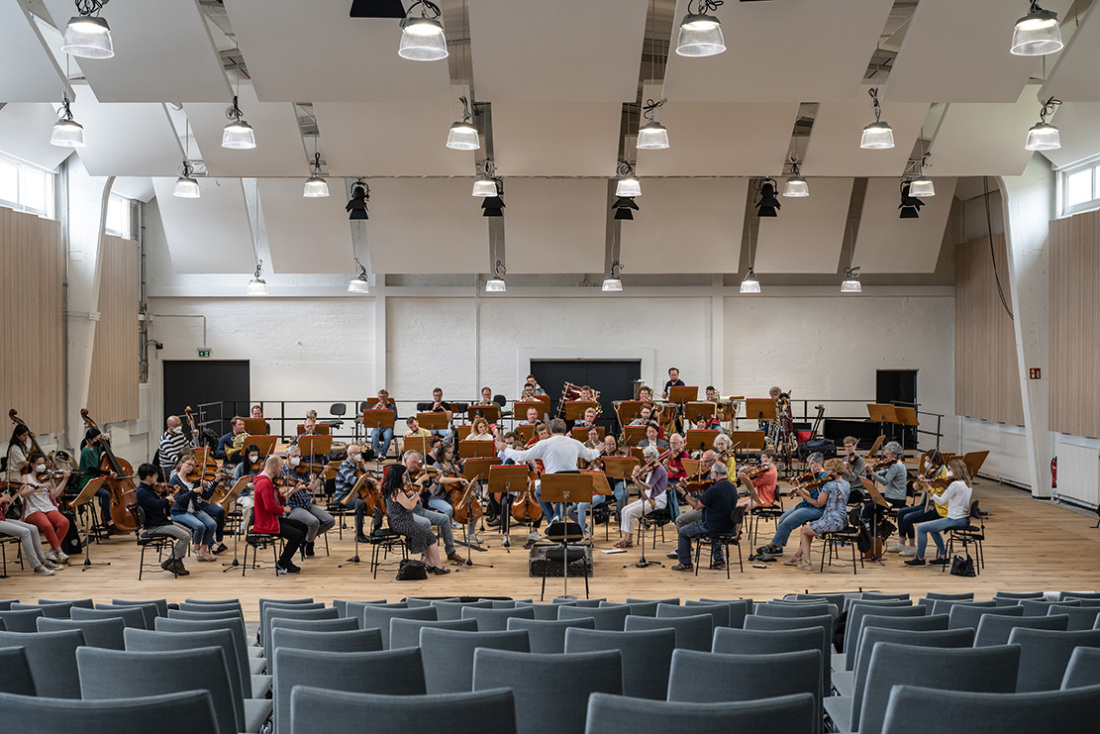 The planned new homes (built to the KfW 40 energy standard) will be heated using waste heat from an existing large wastewater pipe on Senator-Apelt-Straße – a solution based on existing structures from the site's industrial history. Simpler and cheaper district heating is not available in this area.
All stakeholders have agreed to create a community that is as car-free as possible, without this impeding mobility. So, the Tabakquartier will have around 1,000 parking spaces as well as some 440 bike storage spaces in multiple mobility centres. These centres will allow residents to cycle, car share or use e-scooters as well as offering the necessary charging infrastructure. The Market Square, the River Weser, the harbour side district of Überseestadt and even Bremen Airport are not far away, but just a short journey away from the Tabakquartier by local public transport.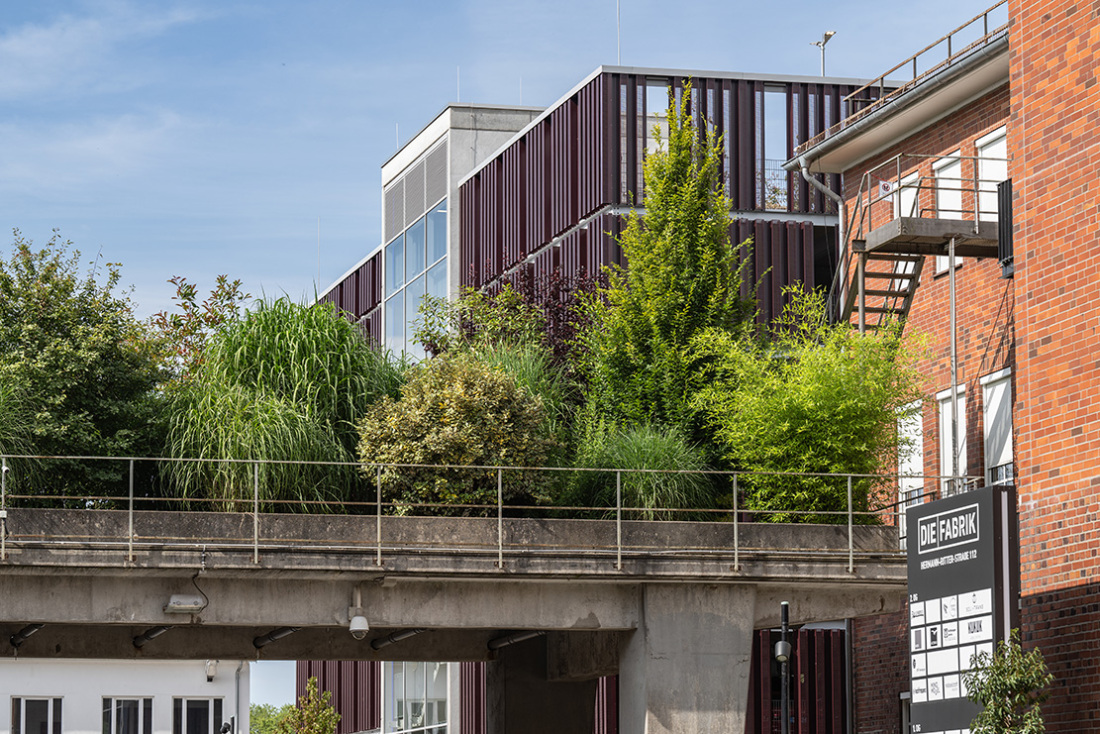 Culture and eating out
As an unusual characteristic for a new residential and commercial development, the Tabakquartier will be home to facilities for arts, culture and events right from the outset. These amenities take various forms. The former heating plant (Heizwerk) in the centre of the old tobacco factory, with its furnaces and boilers, dating from 1951, has been redeveloped as an original event venue for up to 400 guests. In Hall 1, a former storage facility and listed building, Boulevardtheater Bremen has been presenting plays and comedies to audiences of some 400 people since September 2021.
Next door, the Bremer Philharmoniker has moved into its new home. The new building of 2,950 m2 houses rehearsal and event spaces as well as an auditorium seating 373 people. Artists, musicians, dancers, actors and other performing artists also find a home in the third section of the Fabrik, which is approximately 5,500 m2 in size.
When it comes to eating out, there is plenty of choice. Foodbox Pusdorf specialises in street food and Restaurant Justus in Alpine and Italian cooking, while Manufaktur Edel und Süß serves up both sweet and savoury dishes with daily lunch specials. In the lobby of the unique by ATLANTIC Hotel, Müller & Egerer have established their new bakery outlet and café.
Investors in the Tabakquartier
In recent decades, Bremen-based property company Justus Grosse has made a significant contribution to the city's architectural history. As of 1946, when it was managed by its founder and namesake Justus Grosse, the company developed new postwar homes, for example on Contrescarpe and in Hollerallee, as well as new business premises on Bürgermeister-Smidt-Straße and Obernstraße. From the 1960s onwards the company was involved in residential developments on August-Bebel-Allee and in Schwachhauser Heerstraße, followed by other major projects, for example in Hollergrund, on Marterburg and in the area known as the Kaemena meadow.
In 1992, the company established along with Kurt Zech the ATLANTIC Hotel Group, which now includes 13 hotels at nine locations throughout Germany. Since 2005, Justus Grosse has played a major role in the redevelopment of the New Harbour District, Überseestadt Bremen. And now the company is embarking on what is, at around €700 million, the largest investment in its history, in the Tabakquartier.