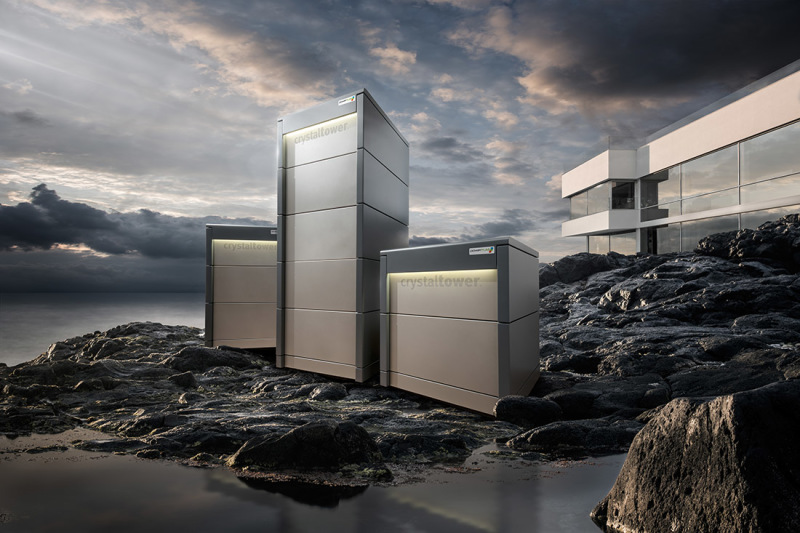 Storage batteries are an increasingly popular way of making energy generated by PV systems available around the clock. That is good for the environment and helps to keep costs down. Storage battery manufacturer Powertrust is looking to tried and trusted technology and giving it a new lease of life. Battery innovation made in Bremen.
Bremen's Hockey Club is a major player – the women's team is in Germany's national league, and the club, which celebrated its centenary in 2013, has over 800 members. But the club is not only a big hitter in the league, it also leads the field when it comes to being green. Thanks to a PV system and storage batteries, the club is able to cover almost all of its energy needs.
Storage batteries and a PV system offer independence
The 100 KW PV system on the roof of the clubhouse has been installed to power the floodlights, among other things. But there is a problem: floodlights are needed when it is dark, not when the sun is shining. The club consumes little energy during the daytime. "Naturally, we wanted to use the power from our PV system as much as possible. As most of the games take place at dusk or when it's dark, we had to find a way of storing the electricity," says managing director Martin Schultze. The club found the solution around 8 kilometres away at Powertrust, a storage battery manufacturer based in Bremen. The company installed three state-of-the-art storage batteries with a total capacity of 65 kilowatt-hours for the club. What is unusual is that the batteries use lead-based technology. "Sustainability was a deciding factor for us on this project, and we can achieve that with the Powertrust batteries," Schultze adds.
Storage batteries for industrial, agricultural and residential use
Founded just under five years ago, Powertrust is a relatively young company. It has taken an old technology and given it a new lease of life in the form of lead crystal batteries. The company uses these to manufacture electricity storage units that can be deployed almost anywhere to store volatile – i.e. not permanently available – energy, for example from PV systems, and provide it around the clock.
There are other areas besides renewable energy supply where the batteries come into their own. One industrial use, for example, is covering peak loads, which helps to keep electricity costs down. "There is also an economic dimension to consider in addition to being environmentally responsible and combating climate change. By combining storage batteries with photovoltaics, the annual rate of return over 20 years can be increased to up to 8 per cent. Investing in a PV system not only helps to protect the environment but also enhances the company's image. These systems are much more than just a tax-efficient capital investment project," says managing director Mike Heger.