25 March 2021
-
Beata Cece
How Bremen's Überseestadt (New Harbour District) is growing
Investing in Bremen
Innovative building projects in Überseestadt (the New Harbour District)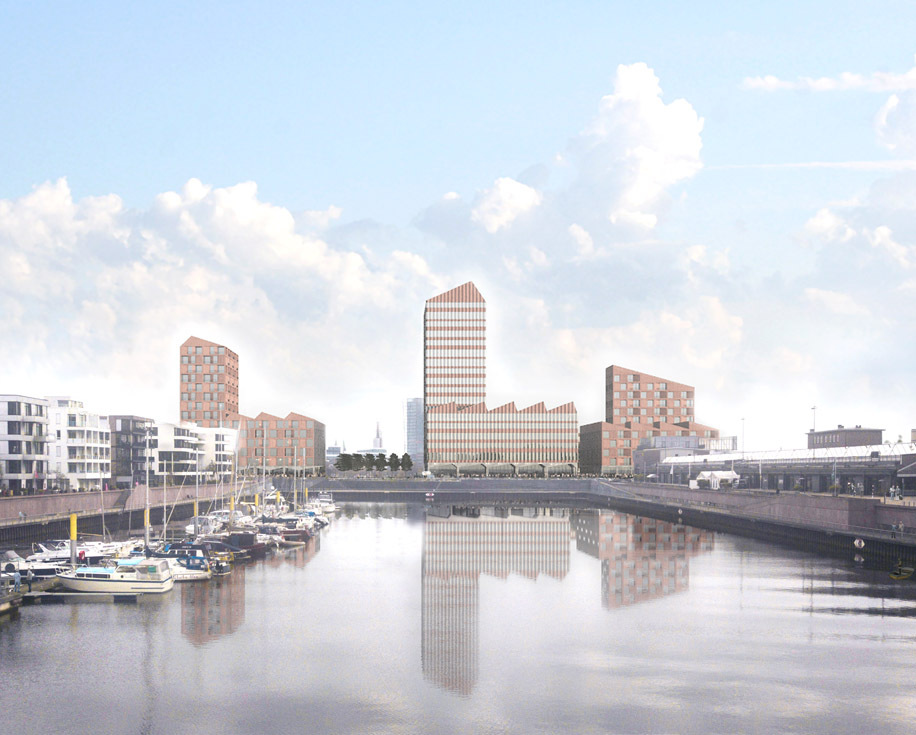 Bremen's Überseestadt (New Harbour District) is one of the largest urban development projects in Europe. A large number of contemporary offices and residential homes and a wide variety of recreational areas, like the Überseepark and the Waller Sand beach park, have already been built. So, what'll happen next in this district? Here is a selection of some of the large-scale construction projects that are currently in progress and will bring even more diversity to this area.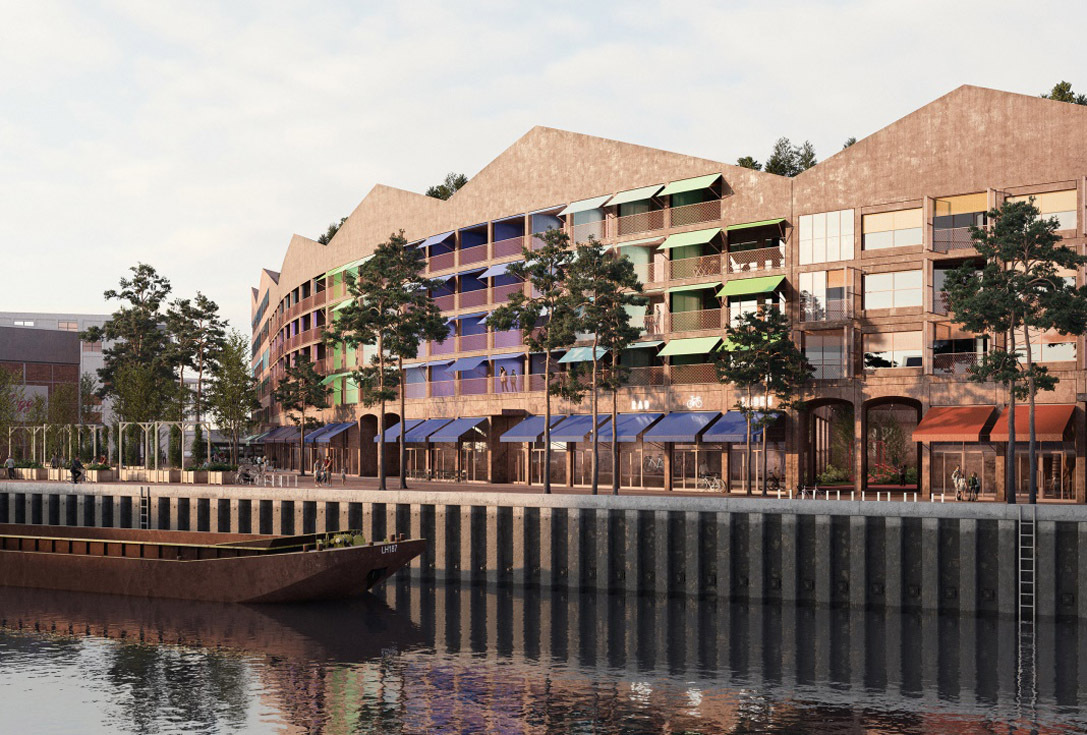 One of the projects that will make this district an even better place to live is the development of the Überseeinsel. In the next few years, the former Kellogg production site will be transformed into 1,200 housing units and workspaces for up to 3,000 people. The old silo, in which billions of grains of wheat were once stored before being turned into breakfast cereal, will remain standing. Starting in 2020, in one of the very first building projects in this area, the circular tanks are being converted into a 120-bed hotel with a restaurant on the top floor. The rice warehouse will be transformed into a market hall, which will be home to a wide variety of food outlets and stalls offering seasonal produce. The planned completion date for these two projects is the end of 2022. The Überseeinsel already has a brewery, an urban gardening project, two restaurants and a primary school. Three kindergartens and a high school will be built to extend educational opportunities.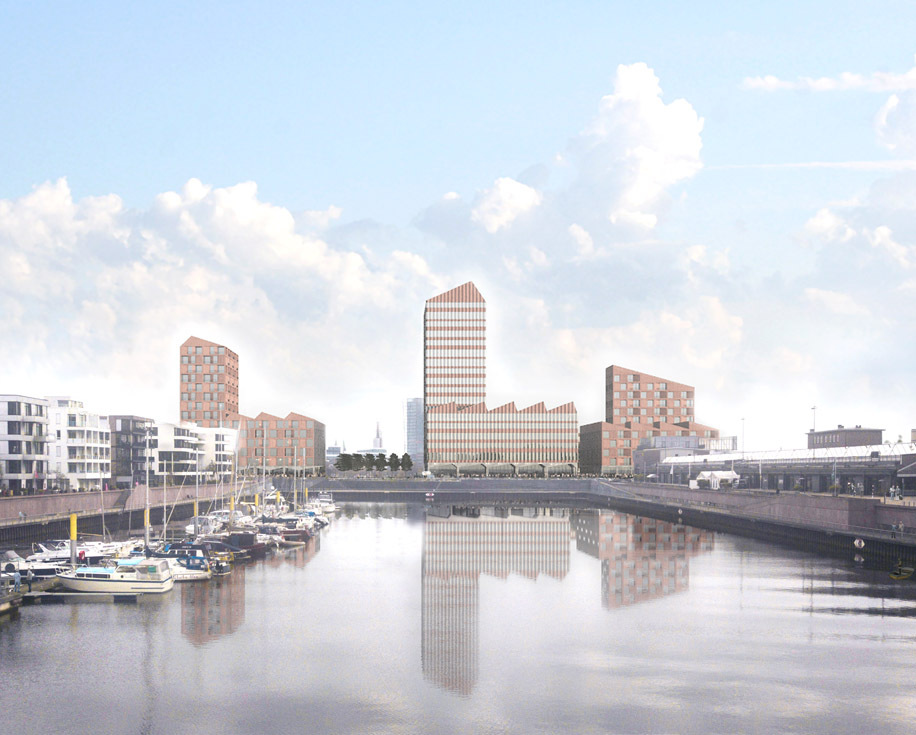 An impressive complex of buildings is rising from the ground at the Europahafenkopf. This is where the company, run by Bremen building contractor Kurt Zech, is building an ensemble of four structures which will cover an area of 100,000 square meters. The ensemble includes Zech's new company headquarters, two residential buildings and a "Mobility House" with parking spaces and charging stations for bicycles and cars that will further expand the modes of transport on offer to the people of Überseestadt (the New Harbour District). There will also be ample space for culture and food services: the ground floor will have exhibition spaces and a street food market. The ground floor spaces are designed to be "open halls", giving access to the street food market, the exhibitions and the bicycle stations. Construction of this architectural complex will be completed in 2021/2022.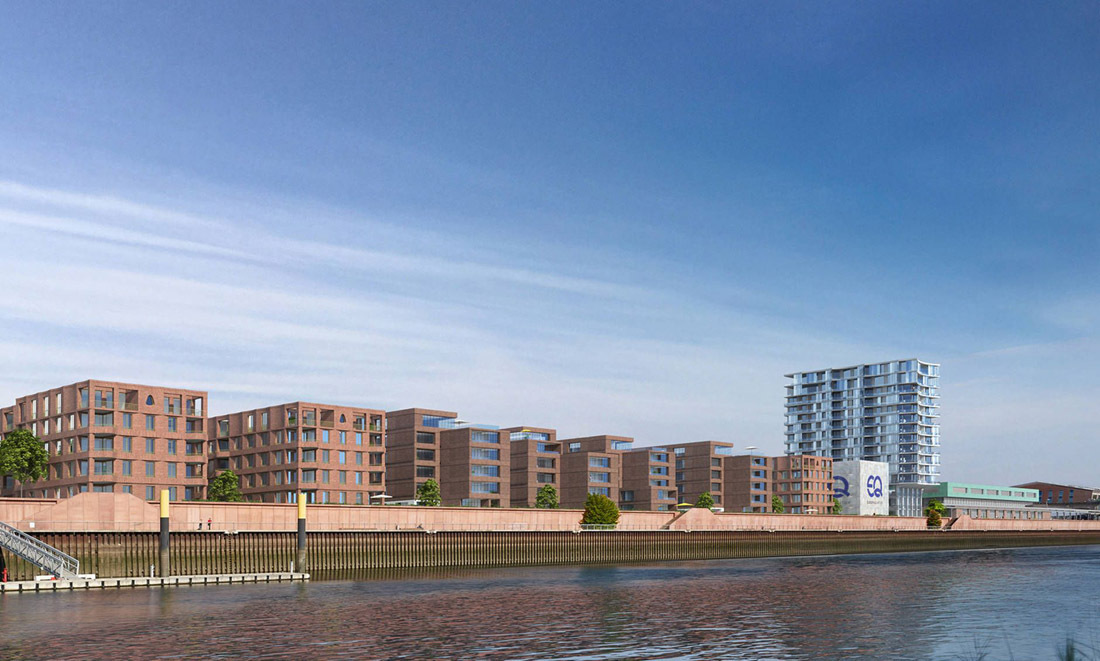 Work is progressing at another enormous construction site in Bremen, where Schuppen 3 (warehouse 3) used to stand on Konsul-Schmidt-Straße: This 65,000 square meter expanse is where the Zech Group, Gewoba and Justus Grosse GmbH are constructing the EuropaQuartier. The 500 publicly funded and privately financed apartments, offices, retail outlets and offices for service providers that overlook the River Weser will be completed by 2022. The EuropaQuartier complex will include a nursery for around 100 children, workshops for artists and craftspeople, and food outlets.
In and around the Kaffeequartier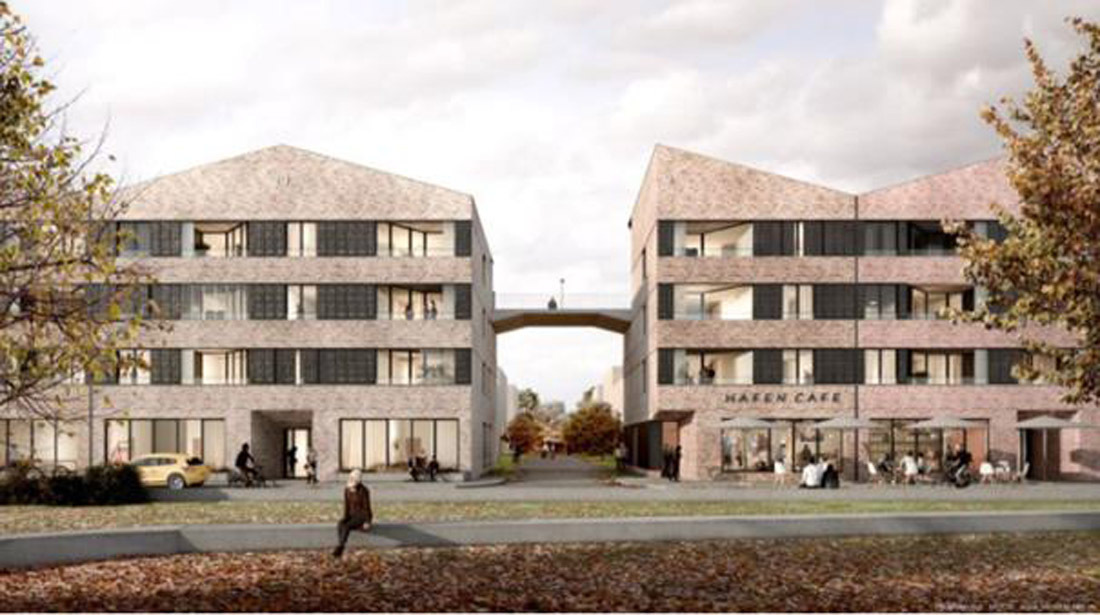 Two innovative construction projects are coming to the Kaffeequartier (coffee quarter) in Bremen. Starting at the end of 2021, the Gewoba construction company will build a two residential blocks as part of the Am Kaffeequartier project. 72 of the planned apartments will be subsidised housing. The ground floor will be occupied by an inclusive flat-sharing community, a nursery and three commercial units. Occupants should be able to start moving into the building, whose energy is supplied by geothermal and photovoltaic technology, by the end of 2023.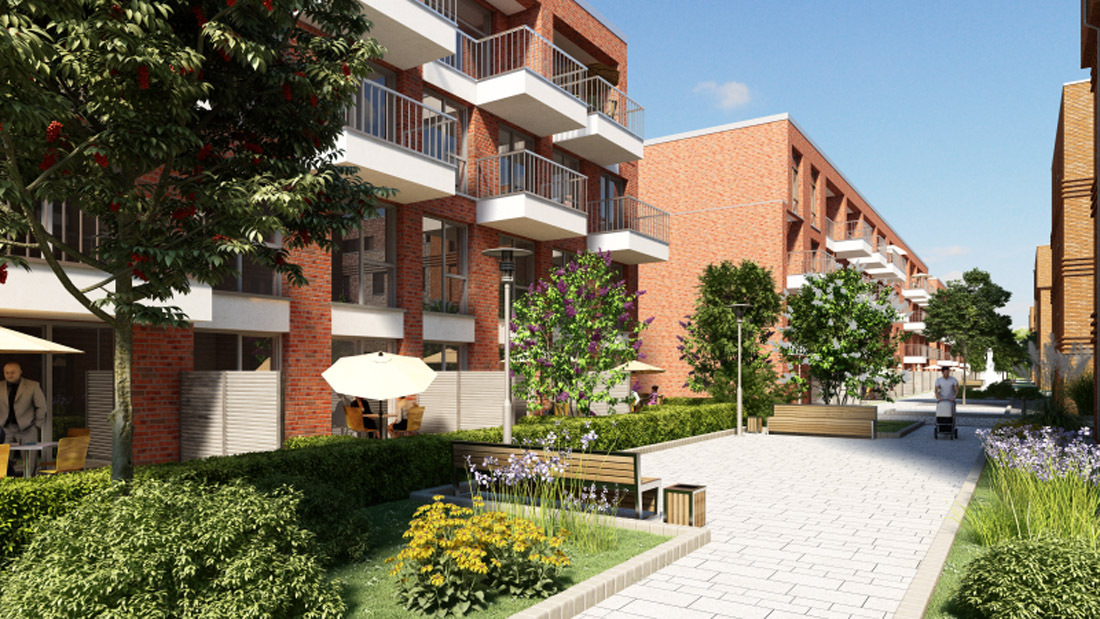 The NEUES KAFFEEQUARTIER (new coffee quarter) project is taking shape right next door. AUGUST REINERS Bauunternehmung GmbH is developing a 12,000 square meter site between Am Kaffeequartier and Johann-Jacobs-Straße to create a new innovative residential area with around 150 apartments and spacious green spaces in the inner courtyards. The apartments, maisonettes and penthouses will be ready for occupation in several phases, starting in 2022, with a final completion date of 2025.
Berufsschule für Großhandel, Außenhandel & Verkehr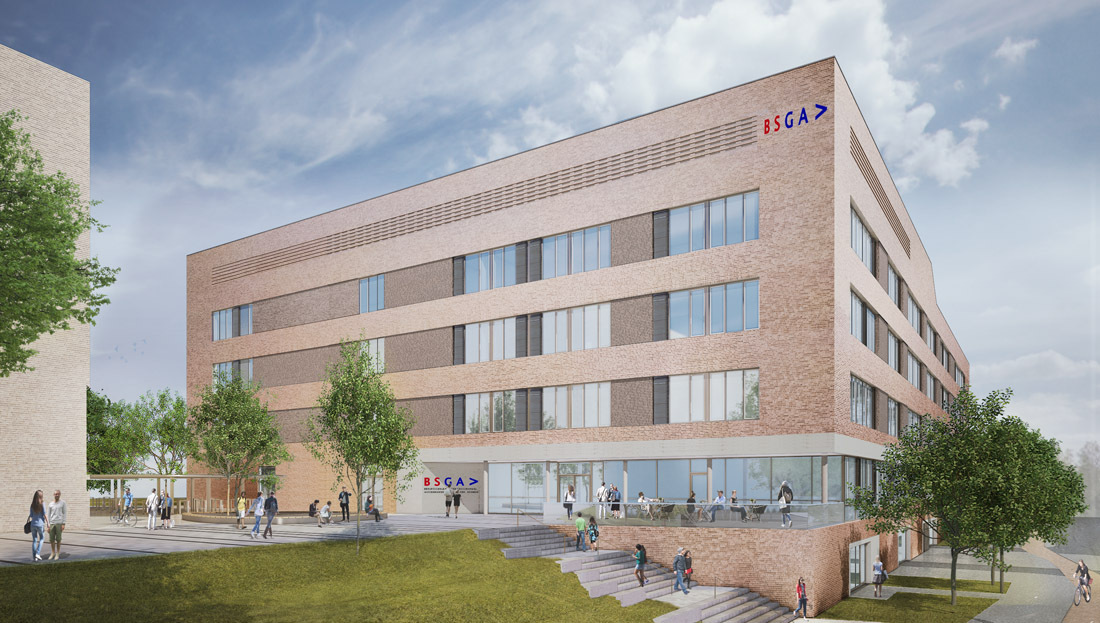 The old building of the Technical College for Wholesale, Export and Transportation on the Ellmersstraße in Utbremen is no longer fit for purpose. The college's badly needed new building is currently being built at the intersection of the Nordstraße/Cuxhavener Straße/Überseetor streets. The college will move sites in 2022, during its summer recess. Students can look forward to the spacious new college, whose 13,000 square meter site will include open teaching and study areas and a cafeteria, all housed in a stylish, brick-faced structure with a green eco-roof. An 80-space parking garage is also planned for the college.
SSB Stroever Schellack Bremen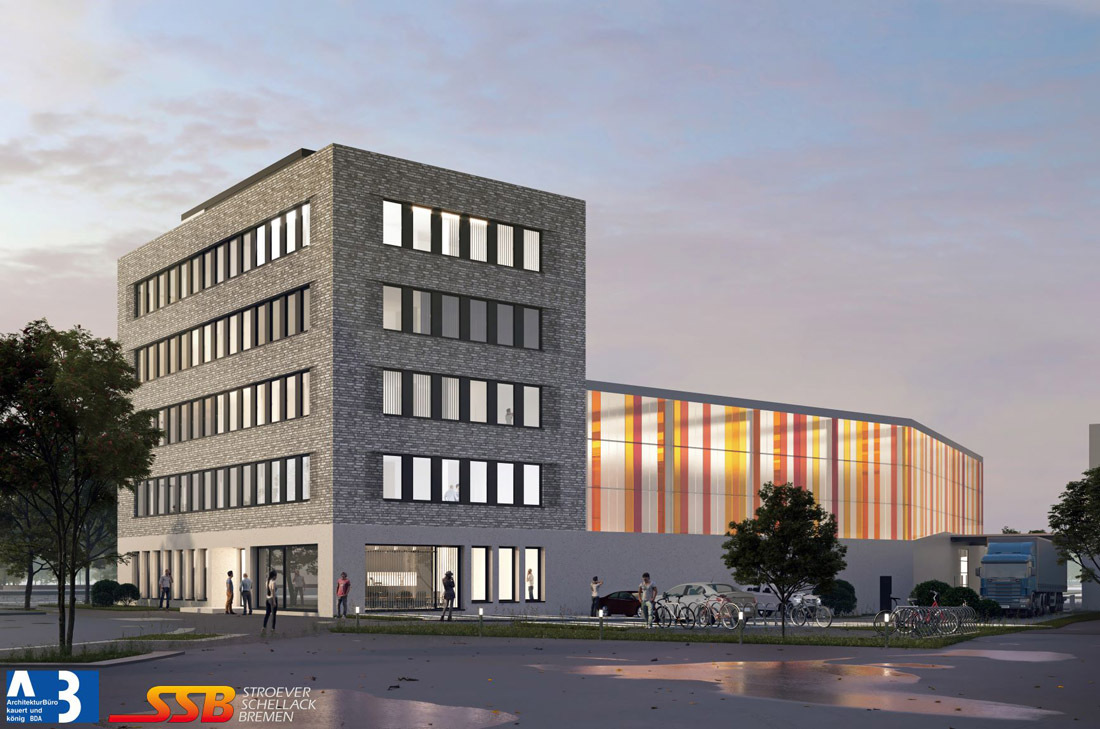 The new company headquarters of SSB Stroever Schellack Bremen is under construction on a 9,000 square meter site between the "Auf der Muggenburg" and "Reeperbahn" streets. In addition to an office and administration building, this new complex will include a multi-purpose hall for producing, storing and cooling its products. The building's ground floor will also house a shop and exhibition area for everything to do with shellac. As a raw material, shellac is found in many different products. For example, pills, chocolates or fruits can be coated with shellac to give them extra shine, as can grand pianos and violins.
Other construction projects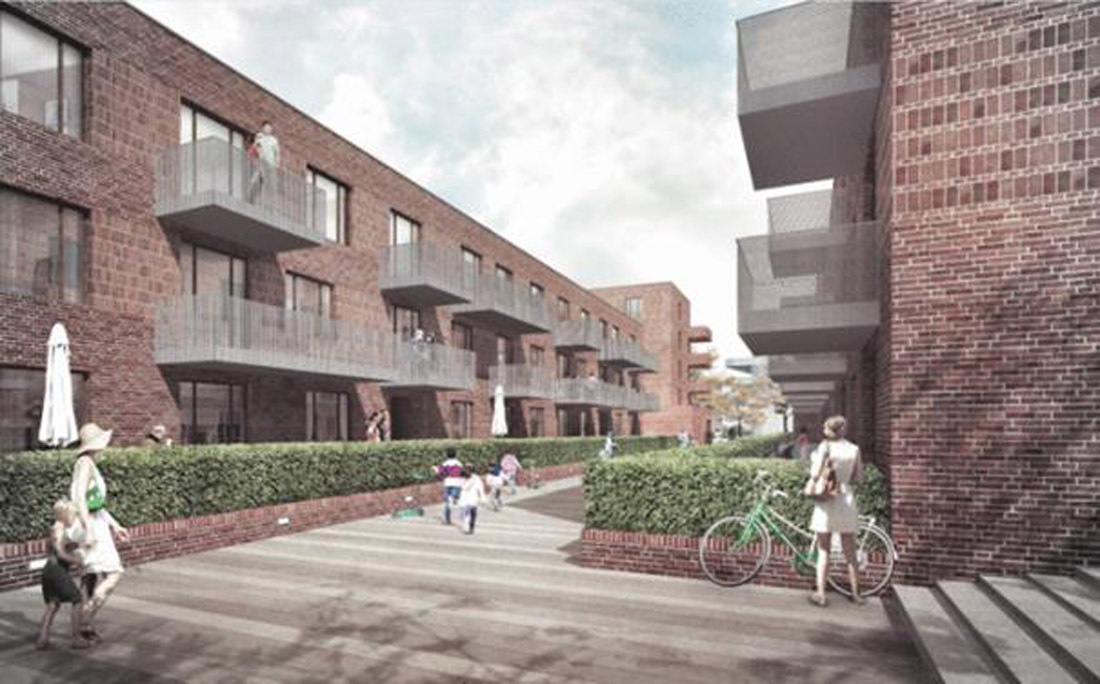 The Überseegärten (Justus Grosse Projektentwicklung GmbH) in the Kommodore-Johnsen-Boulevard/Herzogin-Cecilie-AIIee area, containing more than 150 apartments (some of which are subsidised) and commercial units, will be completed this year. The Cecilien Quartier, only two minutes walk from the Waller Sand beach park, is also nearing completion: its twelve residential blocks and two commercial buildings will be ready for occupation in the summer of 2021. The ten-story "View" office block is also being built right at the Waller Sand site. This year will also see the completion of the ÜEINS building, a striking brick structure close to the Europahafen at the intersection of the Hansator/Zollpfad, which has 10,000 square meters of rental space. The front building is earmarked for offices, shops and service providers. The rear building will be occupied by the 128 rooms of the MOXY cool design budget hotel.