9 February 2022
-
Jann Raveling
"We're achieving Exceptional Growth in Bremen!"
Success stories
Newly established in Bremen: hsag ON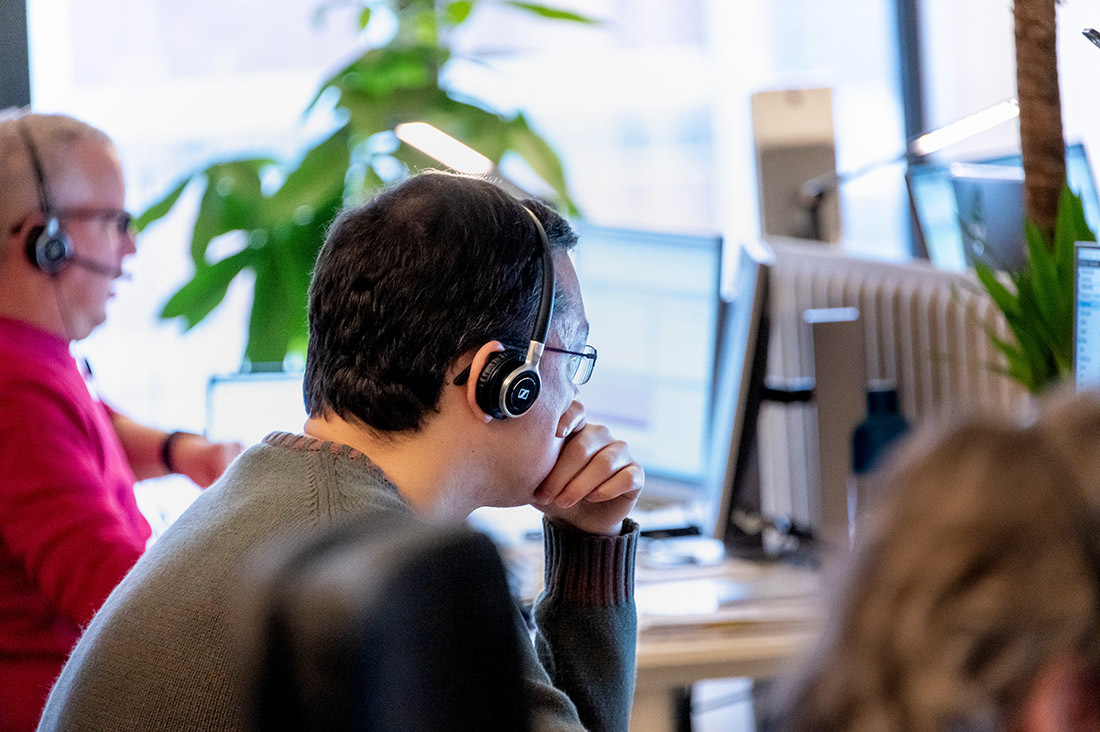 Pleasing customers, providing them with the best possible service and creating added value for all – that's how the company hsag ON in Bremen sums up its activities. For company co-owner Matthias Schmidt a task close to his heart.
We're living in an age of unlimited options: online, we can choose between thousands of shoes, t-shirts and trousers, dozens of different mobile phones, and there are hundreds of electricity and gas suppliers.
This means companies have to stand out, firstly in their marketing, but also in their service. Some services need to be explained or require direct contact with customers. That makes the effect of negative experiences, which stick in a customer's memory, even more disastrous: we've all been driven to despair by endless telephone waiting times or useless announcements at some point or another.
The customer is at the heart of what they do
Matthias Schmidt, from Munich, takes an entirely different approach. "I love designing processes that involve people helping other people. The best thing ever, as far as I'm concerned, is when a customer calls me back after I've helped them on the phone and thanks me. Praise like that isn't forgotten quickly. It is important for me that customers as well as my employees are inspired."
Schmidt is the Managing Director of hsag ON, a Customer Experience service provider. A service that comes into play anywhere that people come into direct contact with a company and its products. "We help companies optimise their sales, find prospective customers and also support existing customers, keep in personal contact with them and reduce the number of contract cancellations."
hsag ON provides support to its customers from start to finish
With his young company, Schmidt targets the big names in business, groups that are in telephone or online contact with large numbers of end customers and business customers. Examples include energy suppliers such as eon, automobile manufacturers such as VW and BMW or furniture manufacturers.
Schmidt and his team approach the provision of comprehensive service in a new way: they design, plan and produce mailshot campaigns or websites. After that, they provide customer service, answering any queries about, for example, the purchased items, invoices or complaints. Keeping customers and the use of additional sales opportunities play a major role in the service they provide, alongside creating an impressive customer experience. "In technical jargon, that's called the customer journey – the path taken, from start to finish. We see ourselves as a premium service provider that can bring its expertise to bear on especially complex products and make optimum use of the potential value to be achieved from different customers through communication on an equally commercial basis", Schmidt explains.
As an example, he mentions the sale of photovoltaic systems, along with suitable power storage equipment. Not a product that you buy on impulse, but one that involves ongoing consultancy and a high level of technical expertise. For this reason, the company trains its staff intensively in the technical and communications aspects necessary to enable them to take on each job.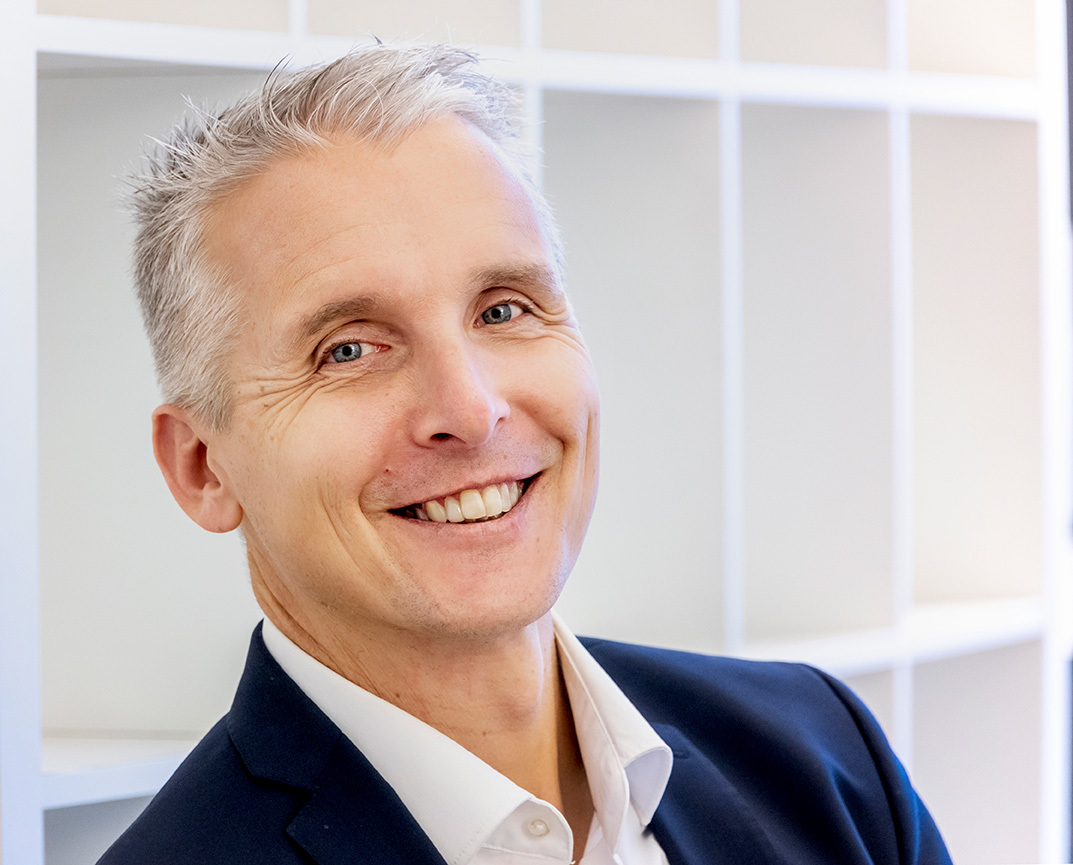 Opportunity taken in Bremen
The company operates from two bases, one in Munich and the other in Bremen. That happened more or less by chance: Schmidt had been working as a Customer Experience advisor in Munich for some time. "However, I also wanted to offer operational services again, i.e. selling and customer support on the telephone, by e-mail or in chats. An opportunity came up in Bremen and I took it", he reports.
That was at the start of 2021. Since then, the business has developed at a scorching pace. The rapidly growing Bremen team handles 20,000 phone calls and more than 10,000 e-mails and chat enquiries a month. To keep control of the flood of enquiries, Schmidt would like to hire more than 100 customer advisors by the end of next year. "You could say that the enquiries about orders simply drop into our laps. We can hardly keep up with recruitment", Schmidt says, pleased at the high levels of interest.
From the New Harbour District to the Tobacco quarter
Growth like that needs space. The first office, located in the New Harbour District, became too small for hsag ON in the course of 2021. After a brief search, Schmidt found a new location in Bremen's Tobacco quarter (Tabakquartier). In 2022, the company will move into its new home that has a floor area of 1,900 square meters. "I simply fell in love with it immediately. The old building with its lofts that have been converted into offices: all that makes me happy to come here", he sums up.
There is enough space for around 90 employees, so it has ample room for growth. That's because most staff work from home. If someone wants to come into the office, they can arrange a hot desk session using the online booking system. "Newcomers start by working in the office so they can get used to the rest of us in the team. After that, we offer a lot of flexibility in organising their working arrangements."
That doesn't just involve the workplace. In contrast to many other service providers in the sector, hsag ON expects high levels of personal responsibility from its employees. Teams organise themselves independently, there is no stopwatch running when they make calls or process e-mails, each and every one of them can set their own break times to suit themselves.
Investing in one's own staff – and creating satisfied customers
That makes a significant difference in a sector known for its strictly timed approach to work. "We've not had a single resignation since we started. Some other service providers have staff turnover of 70 percent or more per year. We save the expense of this fluctuation in staff and prefer to invest the money in our employees", he explained. "They value the positive atmosphere, the freedom they have to make their own working arrangements and the development opportunities we offer. We should never forget that only satisfied employees who remain loyal to the company for a long time are willing to be motivated and engaged in the company, and make a higher than average contribution to it."
The excellent team spirit is also appreciated by hsag ON's customers. Every caller should leave the conversation feeling positive about it, that is what Schmidt wants to achieve.
Bremen, the ideal location
Schmidt values the fact that applicants in Bremen are highly qualified. "In Munich, the shortage of technical staff is obvious. It would be impossible for us to set up an operation like this there, and cover our costs. Here, staff costs, staff availability and the qualifications they bring to the job are perfectly matched", he explains.
He received support from Bremeninvest when he started the business, and then to help it grow. "The way Bremeninvest worked with us was really excellent. Bremeninvest always reacts quickly and effectively and it came to us proactively to handle a large number of topics. I appreciated the personal interaction", 53-old Schmidt says.
Schmidt commutes between the north and the south of Germany every two weeks. That's nothing new for the former management consultant and Managing Director of a marketing agency with several offices in Germany. "When I am in the south, I know that my staff here in Bremen are doing a very good job. I can rely on them to do that, even if I am not always here. I have complete confidence in them." he explains assuredly.
And he is also confident that all newcomers have the same ethos. "If someone isn't looking for just any old job, but wants to be part of a great team, and is willing to commit themselves to achieving future success and growth, they will find the best basis for doing that, if they join us. They are free to send us their job application any time."