Chinese LED business finds success in Bremen
Success stories
Why Bremen is the ideal location for entrepreneur David Zhou to expand his European business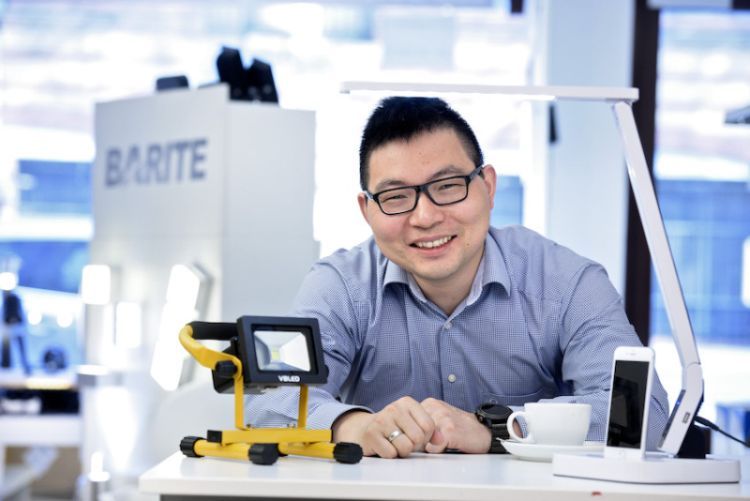 David Zhou came to Bremen three years ago with the aim of conquering the market – and a new continent – with LEDs. He started his business selling LED lighting and electronics at the World Trade Centre at Bremen Airport and has gradually built it up over the past few years. The company, which has its own production facility in China, moved into new premises this year near Bremen central station, and now has a showroom where customers can see and touch the products before purchasing them. Always on hand to help businesses: Bremeninvest's relocation service helps companies to get a foothold in Germany and serves as a point of contact for all aspects of setting up business operations in Bremen.
A visit to a trade fair can turn your life completely upside down, as Wei Zhou knows all too well. The 37-year-old businessman, who goes by the first name of David in Germany, founded his company eleven years ago in southern China. On a visit to a trade fair in Shanghai, he found out about Bremeninvest and the possibility of expanding his business thousands of miles away in Germany. He liked the fact that Bremen was a compact city with a conveniently located airport, excellent infrastructure and a large Chinese community. On top of that, Bremeninvest's direct approach and offer of support convinced him there and then of Bremen's merits as a business location. Zhou had long toyed with the idea of moving to Europe. Having visited the trade fair, he set the ball rolling, made concrete plans and took the opportunity to expand his business.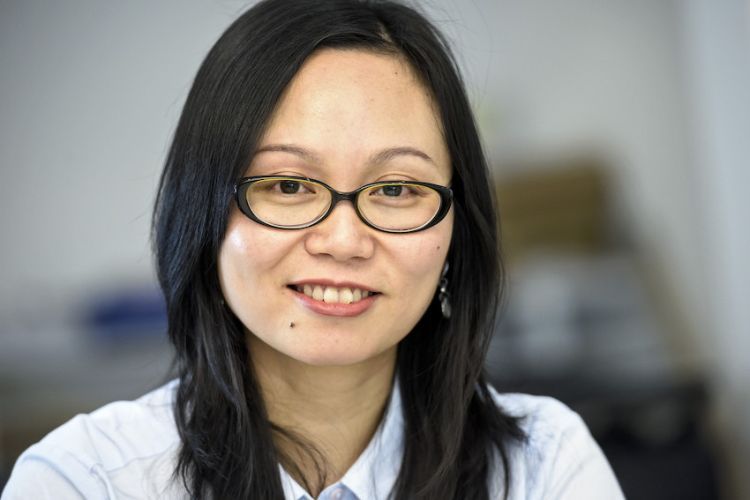 © WFB / Frank Pusch
On reflection it was a good decision, say David and his wife Xiumei 'Lica' Zhou. Both work at the company, and the family are settled in their adopted homeland, with their daughter having just started at the grammar school. Even the German bureaucracy and the language are no longer insurmountable hurdles. And in no time at all, the Zhous found a great place to eat that reminds them of home.
"You need staying power to do business in Germany."
– David Zhou, Managing Director of Barite International GmbH
With hard work and perseverance, the Zhous built up Barite International GmbH in Germany. The company currently has a range of around 250 LED products. "The market is very stable and we rely on long-term partnerships," say Lica and David Zhou. "That said, you need staying power to do business in Germany." This surprised the Chinese couple to begin with. Back home, business works differently; partnerships are established much more quickly. "In Germany business partners, and preferably sample products as well, are tested first and then a deal is made." The company's range of products, but also the shift towards LED lighting and greater energy efficiency, has worked in their favour. LEDs promise to deliver a service life of at least 30,000 hours, whereas halogen lights last only half as long. More and more businesses are making the switch to LEDs.

© WFB / Frank Pusch
Winning customers over with quality
Entrepreneur David Zhou has lamps, lights, spotlights and the associated equipment manufactured in China and also develops his own design ideas. Custom-made products and exclusive agreements are also part of the company's portfolio. Now a team of four, Barite International serves wholesalers, electricians and end customers from its base in Bremen. The company is currently focusing on Germany, and advertises at electronics and electrical trade fairs. "Unfortunately people still have reservations about Chinese products. Our showroom allows us to demonstrate to customers that our products are anything but cheaply made and yet are still competitively priced," he explains. His sales manager, Sebastian Volkmer, who joined the company in the early days of its development, adds: "Having our own production facility means that we can work in a cost-effective way but offer high quality."