13 November 2018
-
Reinhard Wirtz
Bremen is one of Germany's leading industrial hubs
Success stories
Industrial infrastructure with potential for the future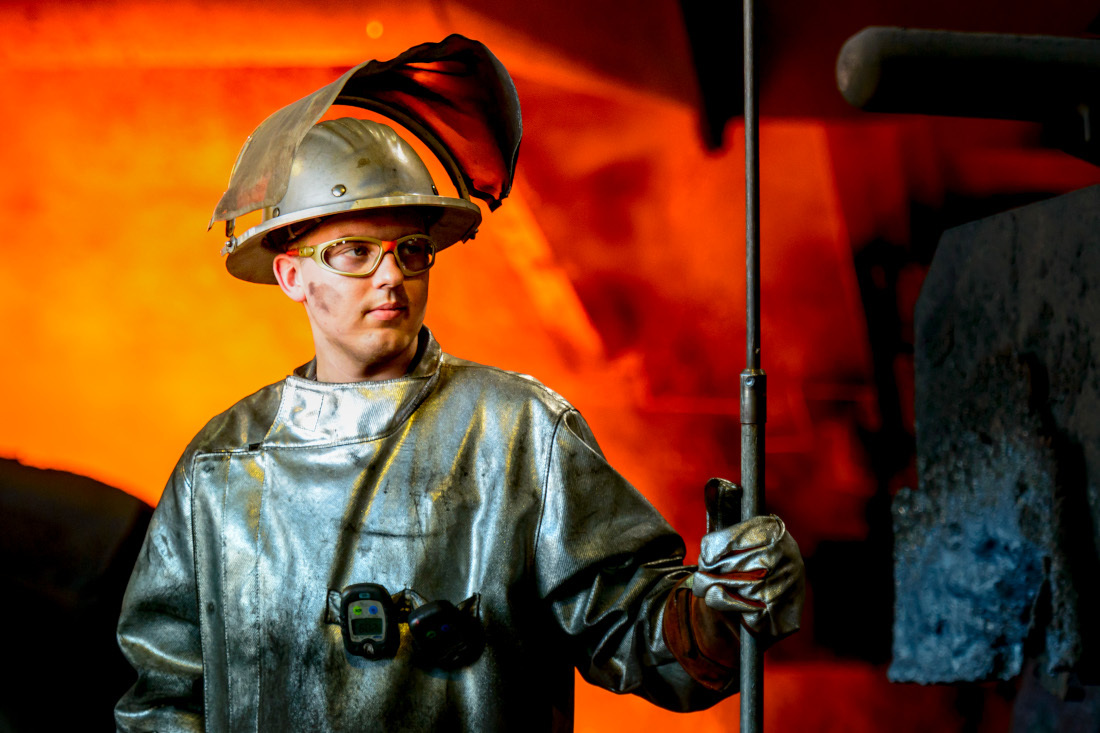 Bremen is Germany's sixth-largest industrial hub in terms of revenue. Whether the sector is aerospace, foodstuffs, automotive, shipping or steel production, Bremen has always been a major player.
The structure of Bremen's gross domestic product (GDP) reveals how important industrial companies are for economic output and how heavily the state's industry is geared towards exports. Bremen has extensive links with the global economy, ranking second only to Baden-Württemberg for international trading links in a comparison of Germany's federal states. The promising potential of this industrial infrastructure lies in the successful combination of international business and sales relationships, strong regional economic ties and outstanding locational factors.
The ports are the hub for the global flow of goods
More than ever, Bremen's ports are an important hub for the global flow of goods. They include Germany's second-largest seaport, Germany's seventh-largest inland port, the state-of-the-art Cruise Terminal Bremerhaven, Europe's second-largest car terminal, which handles more than two million cars a year, and Northern Europe's fourth-largest container hub, which currently has 14 berths for large container ships.
Around a fifth of all jobs in the state of Bremen are connected to the ports, which also account for a fifth of revenues and a quarter of value added. Around 10,000 jobs in the surrounding area of Lower Saxony also depend on the ports.
Back in 1966 in Bremen's Überseehafen, the US vessel Fairland delivered the first container to a German quay, kicking off a revolution in maritime transport and the transshipment of goods. Since then, the size of the ships used in international container transport has grown steadily – by 30 per cent in the past four years alone. Bremen's ports are traditional railway ports with a well-developed rail infrastructure that features 187 kilometres of track in total. More than a million containers are transported by rail every year via inland links.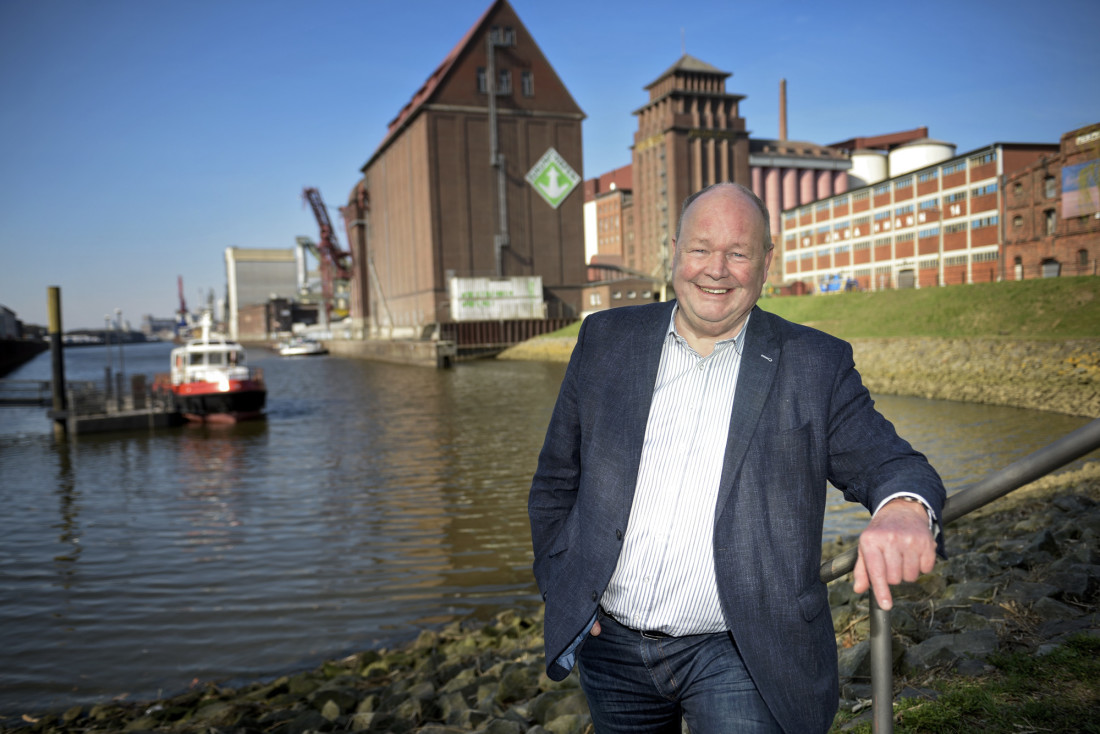 Around 50 Bremen-based port companies and industrial businesses have joined forces in Initiative Stadtbremische Häfen e.V. (ISH) to promote and strengthen the port economy. The majority of these are headquartered in Bremen's Holz- und Fabrikenhafen and in Europahafen in Überseestadt. "Small and medium-sized businesses are pooling their interests in ISH in accordance with the 'Bremen model', which envisages the compatible co-existence of industry, ports, trades, services and residential areas," says ISH managing director Heiner Heseler, summarising the initiative's goals. Together, these businesses have revenues of around €3 billion and represent approximately 6,000 jobs.
Car manufacturing is a star performer
Bremen has been an important centre of the automotive industry for generations. The first car plant in Bremen opened in 1906, and its first celebrity customer was none other than Kaiser Wilhelm II. Where Carl Borgward once built his legendary cars, Mercedes-Benz now assembles its vehicles. According to the 2018 annual statistical report, the yearly revenue generated by vehicle manufacturing (excluding ship and boat building) is around €22 billion.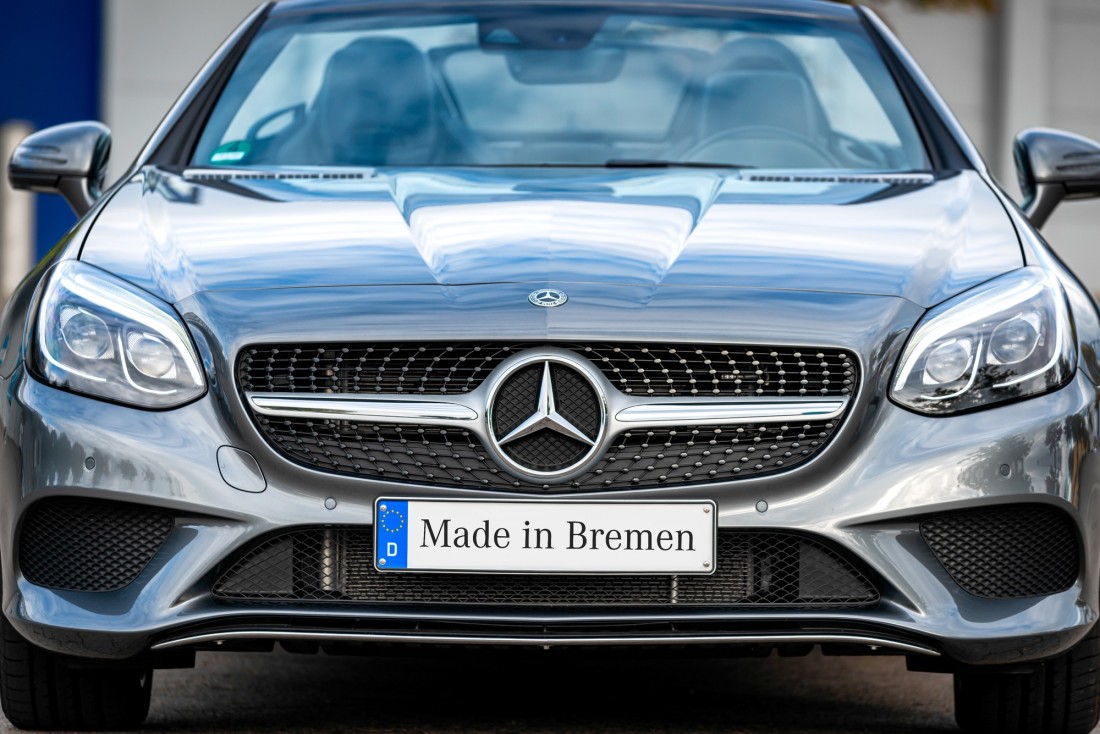 With a workforce of around 12,000 people, the Mercedes-Benz plant in Bremen is the region's largest private-sector employer and manufactures more than 420,000 vehicles a year. As the world's second-largest Mercedes-Benz plant, it is the centre of excellence for the C-Class, and it also manages the production ramp-up of this model in the USA (Tuscaloosa), in China (Beijing) and in South Africa (East London).
Suppliers account for around three quarters of a car's value added. Bremen-based suppliers include Hella Group, Lear Corporation, Brose Group and Kuka Group. A few kilometres away from the Mercedes-Benz plant is the busy Bremen Hansalinie Industrial Estate, home to many companies in the automotive sector.
Bremerhaven is not only home to Europe's largest car transshipment centre but also to its largest car workshop, the technology centre of BLG Logistics Group. Around 500,000 export and import vehicles are inspected, processed, retrofitted and upgraded – for example with sunroofs, sat-navs, media systems or leather seats – here every year.
Bremen's ports are also a logistics hub for the wider automotive industry. Parts and kits are dispatched from here to assembly plants all over the world. In addition to BLG, Europe's leading automotive logistics specialist, other major companies located here include reimer logistics GmbH & Co. KG, Ipsen Logistics GmbH, Peter W. Lampke GmbH & Co. KG (PWL), Stute Logistics AG & Co. KG and Weserport GmbH. Specialised logistics centres such as DB Schenker, the Plant Consolidation Center Bremen and Lorel GmbH on the A1 motorway deliver 'just in time' to the assembly line.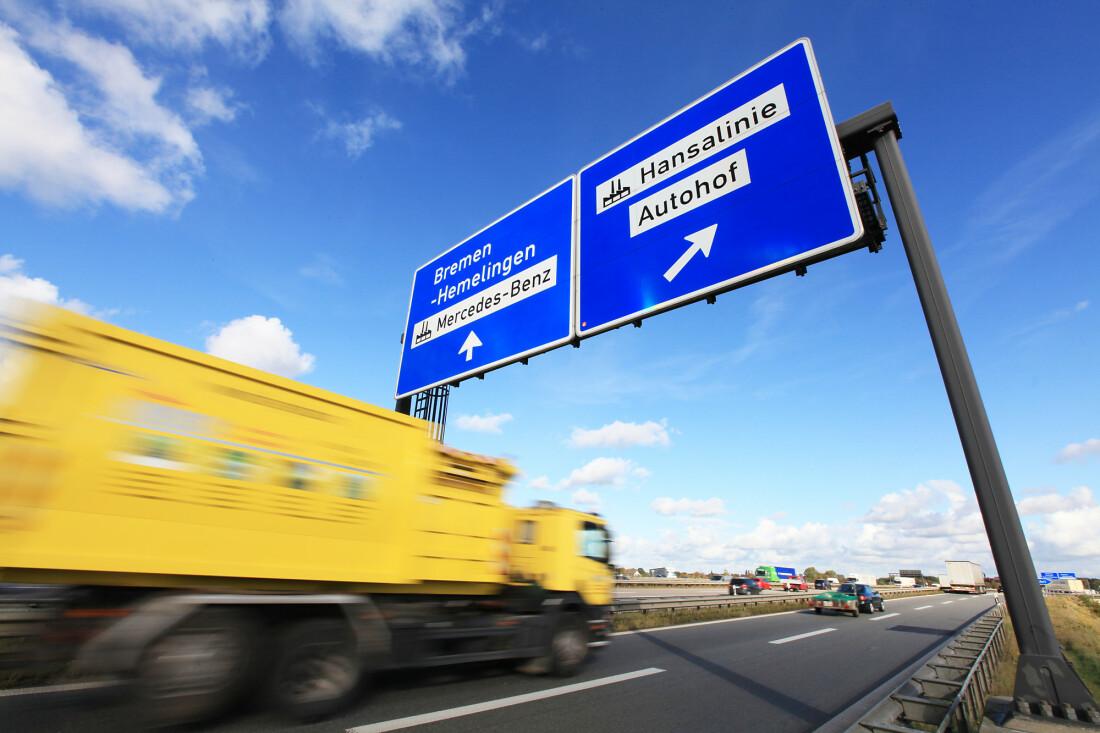 Research into innovative solutions for the automotive sector is carried out at Bremen's universities and the city's excellent scientific institutions. These include the Bremen Institute for Applied Beam Technology (BIAS), the Bremen Institute for Production and Logistics (BIBA), the German Research Center for Artificial Intelligence (DFKI), the Bremen Fibre Institute (FIBRE), the Fraunhofer Institute for Manufacturing Technology and Advanced Materials (IFAM), the Leibniz Institute for Materials Engineering (IWT), the Bremen Institute for Mechanical Engineering (BIME) and, in the near future, the EcoMaT Center for Eco-efficient Materials & Technologies. Together with automotive manufacturers, suppliers and service providers, they all rely on the Automotive Nordwest e.V. network as their communications and marketing platform.
Aerospace takes off
At the beginning of October, around 6,000 people attended the International Astronautical Congress (IAC) in Bremen, the leading conference for the international space industry. It was the second time in fifteen years that the city had hosted the event. The event underlines Bremen's international standing as an established hub for the aerospace industry. A higher proportion of people work in the aerospace sector in Bremen than anywhere else in Germany. Around 12,000 employees across 140 companies, including major enterprises such as Airbus Group, Rheinmetall Electronics GmbH, OHB SE and their suppliers, and 20 research institutes generate revenue of more than €4 billion a year. Key products made here include wing equipment for Airbus aircraft, the upper stage of the Ariane rocket, modules for the ISS, the Galileo satellite navigation system and propulsion technology for the Orion spacecraft.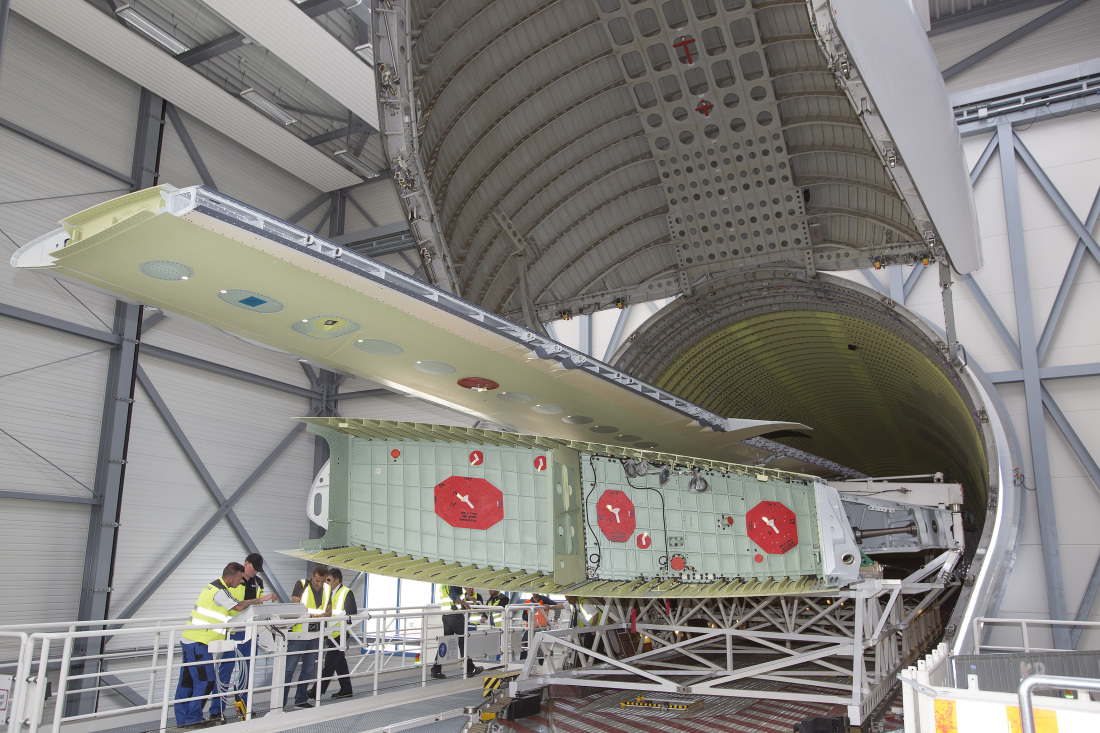 The wings for the A330 and A350 long-haul aircraft are fitted out at the Airbus plant in Bremen. The development and manufacturing centre for high-lift devices for all Airbus programmes is located here, and Germany's second-largest Airbus site is heavily involved in the development and manufacture of the A400M transport aircraft. The cargo loading systems for the entire Airbus fleet are also designed here, and materials and process development provides an additional focus. The AVIASPACE BREMEN e.V. industry association implements the aerospace strategy of the state of Bremen and maintains close links with other high-tech sectors, including the automotive, wind energy and ship building industries.
Bremen's famous food brands
The food and drink industry is the second most important manufacturing sector in the state of Bremen. The sector, including wholesalers, employs more than 9,000 people and generates annual revenue of around €3 billion. Mondelez, the world's sixth-largest food company, has its German headquarters in Bremen. Numerous service providers in the areas of logistics, warehousing and transport, as well as testing laboratories and specialised research facilities, have established themselves here. Many internationally known brands originate in Bremen, and according to NaGeB, the trade association of the food and drink industry in Bremen, this sector accounts for almost 30 per cent of imports and almost 10 per cent of exports in Bremen.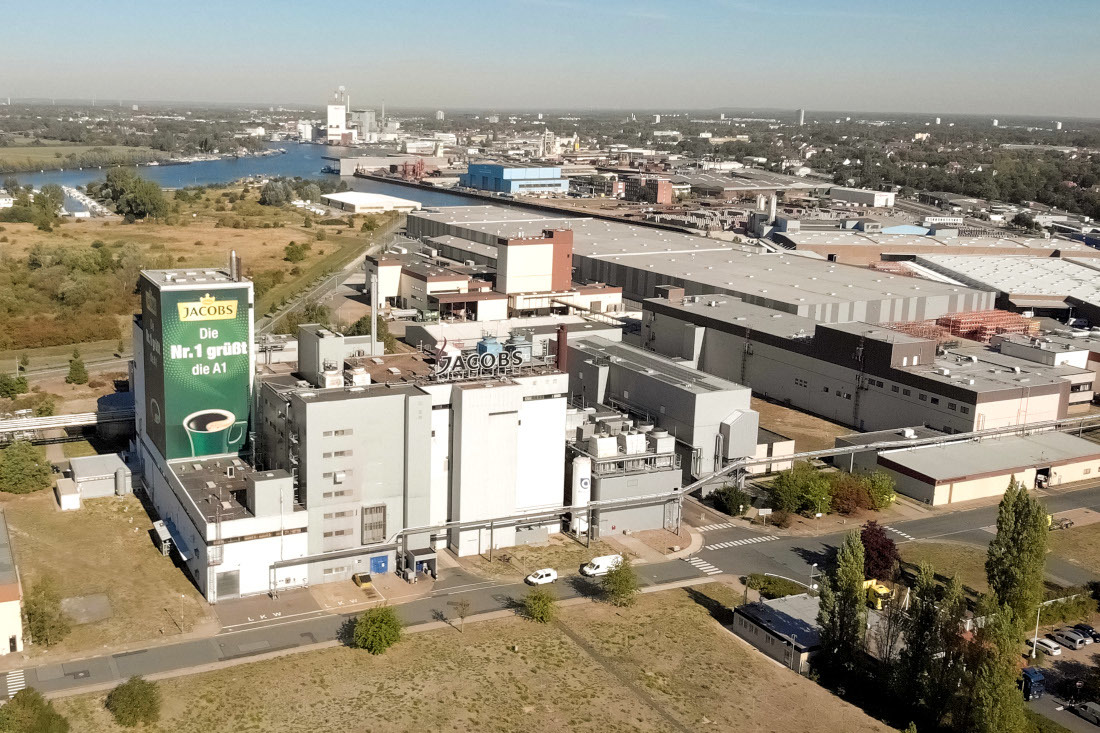 The association estimates that around 400,000 tonnes of wheat, rye, corn and rice are processed and around eight million hectolitres of beer is produced in Bremen every year. The city also transships and processes more coffee than anywhere else in Germany. The range of products made in Bremen is extensive, and includes beer, wine, coffee, rice, sauces, cream cheese, fish, chocolate and pet food. Many of the brands manufactured here are household names around the world.
The steel industry – from pig iron to sheet metal
ArcelorMittal Bremen GmbH is an integrated steelworks located to the north of Bremen on an approximately seven square kilometre site on the banks of the river Weser. It produces everything from pig iron to sheet metal. ArcelorMittal Bremen is part of Luxembourg-based ArcelorMittal, the world's largest steel company. It is one of the region's largest employers and reportedly has the capacity to produce over 3.5 million tonnes of steel a year. Key customers of the Bremen-based steel company include Europe's leading vehicle manufacturers, the mechanical engineering sector and the construction, packaging and household appliance industries.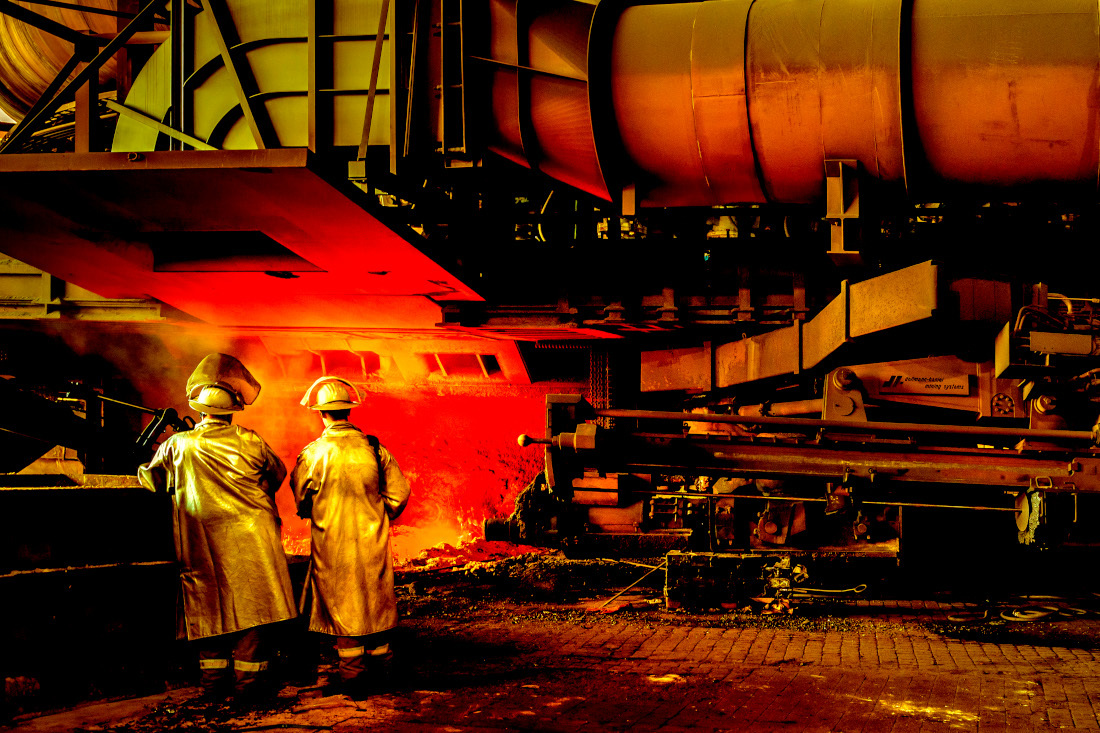 The steelworks employs around 3,200 people, of whom almost 30 per cent hold either a university degree or a master craftsman or other technical qualification. According to a recent study by the Bremen Chamber of Labour, a further 4,700 people work in jobs that are indirectly dependent on the steelworks. According to these calculations, as many as 19,000 jobs throughout Germany depend on it. ArcelorMittal Bremen generates more than 30 percent of its revenue in Bremen and almost a quarter of its suppliers are based locally, underlining the huge importance of the steel producer to the region's economy.
---
Further information can be found on the pages of Aerospace - Space industries and aeronautics, Automotive industries, Maritime economy and logistics and Food and beverage.