9 August 2022
-
Anne-Katrin Wehrmann
Spare parts from the printer
Startups
Start-up WeserCAD uses 3D printing to repair broken components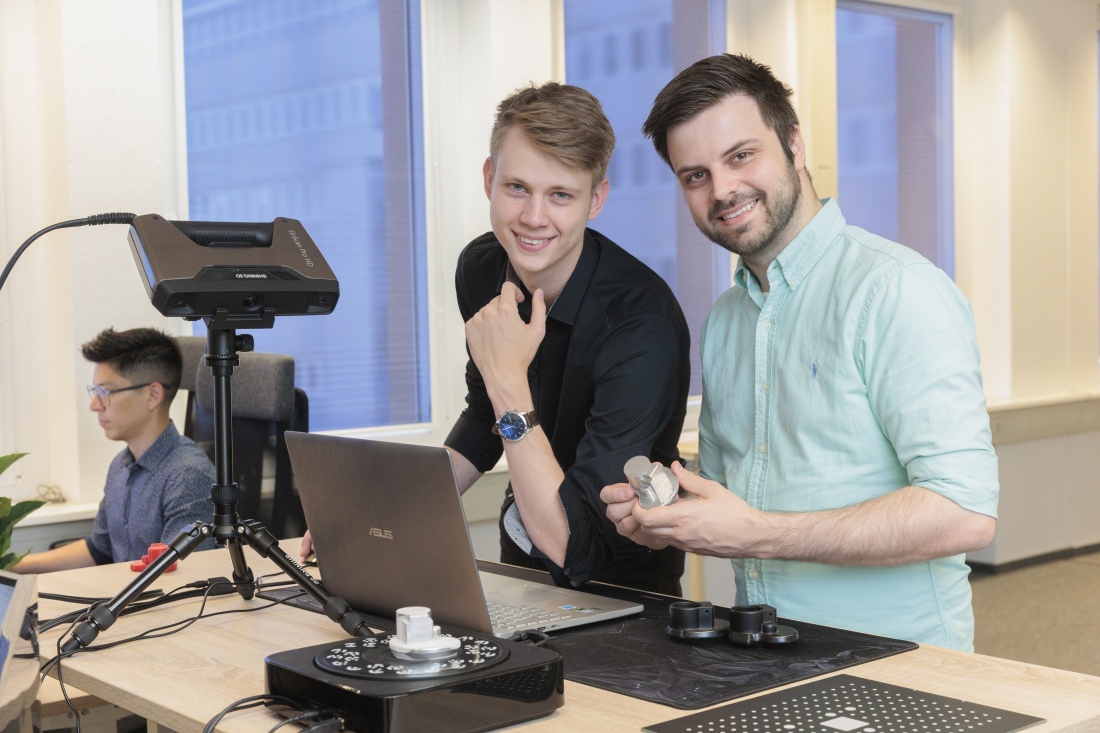 The pandemic has proven it: When supply routes do not work and production facilities are at a standstill, urgently needed construction and spare parts can often be a long time coming. The Bremen-based start-up WeserCAD has developed an innovative and fast solution.
The problem is not a rare one: A propeller in the fan of a production plant has broken down. Because the control system and the motor no longer receive sufficient cooling as a result, the entire production line needs to be stopped. The manufacturing company no longer exists, another company offers to replace the complete fan and motor - at a price of more than 10,000 euros, with a delivery time of up to four weeks. This is where the team from the Bremen-based company WeserCAD comes in. On the very same day, the team of experts scans the defective component and creates a suitable 3D model on the computer. The employees then digitally "repair" the damaged areas and print out the file using the 3D printer. In less than 48 hours, the customer has the replacement part - and at a fraction of the originally estimated cost.
Quick help for classic cars as well
The defective propeller is one of many examples showing how the young company from Bremen has already proved to be a fast and efficient problem solver in recent months. "Digital reconstruction, in combination with 3D printing, offers possibilities that didn't exist before," explains co-founder and CEO Michel Petkovic (34). "Whenever there are no original blueprints for a part, we can provide good service with our process of reverse engineering, in other words, reconstruction. Especially when something is complex and asymmetrical and has a lot of curves, it's a nightmare for classic measurement methods." Since car engine blocks also fall into this category, WeserCAD's clientele includes not only companies from various industrial sectors, but owners of classic cars as well.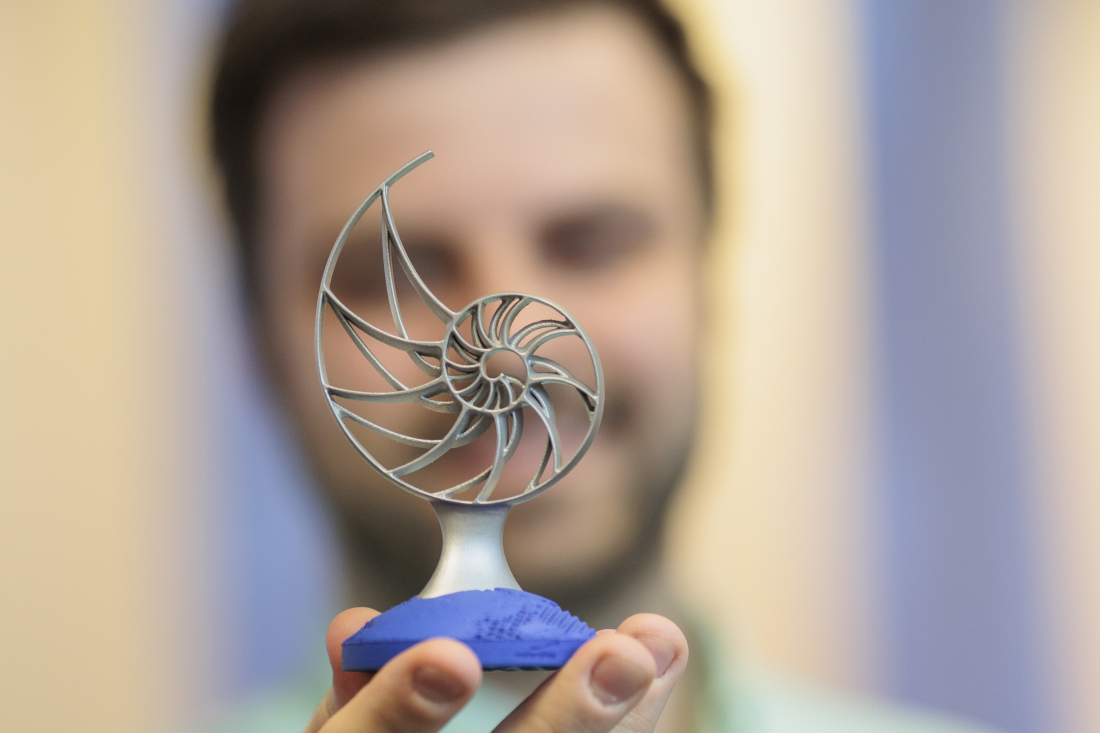 Passion turned into profession
Michel Petkovic founded the start-up at the end of 2020 together with fellow student Florian Schnakenberg (23). The two studied mechanical engineering at Hochschule Bremen (City University of Applied Sciences), where they discovered their passion for computer-aided design (CAD). "We both gained practical experience in industry and realized there was a huge demand there," Schnakenberg reports. When they both lost their part-time jobs in the food service industry during the pandemic, they decided to do something about it. They started their own business. Since then, they have been producing technical drawings for their customers, providing support for CAD projects, creating 3D models and measurements for construction projects - and also spare parts, if required.
Excellent business model
This combination of CAD services and reverse engineering is what makes the Bremen-based start-up so special. "There is no one else in Northern Germany offering this combination apart from us," says Schnakenberg. Compared to other manufacturing processes, 3D printing has plenty of advantages and is a price-performance champion in many areas, he says: "We know these advantages and are pleased to convey the different areas of application to our customers. At the moment, the process is not yet being used in Germany as it could be." For their innovative business model, the two founders were recently awarded the BRE3D Award 2022 in the category "Economic Manufacturing". " This is a wonderful recognition for our work and it also makes us a bit proud," the 23-year-old is glad to say.
Bremen as a driver of innovation
WeserCAD is a great example of a knowledge-intensive service company made possible by market development and know-how in Bremen, says Hans-Georg Tschupke, head of the Innovation, Industry and Digitalization department at Bremen's Ministry of Economic Affairs. "Bremen is an innovation driver for additive manufacturing with expertise in industry and science," Tschupke makes clear. From bionic design to process planning to materials to manufacturing and post-processing of results from a computer simulation, competencies exist in the Hanseatic city within a very small space, he says.
The industrialization of 3D printing in recent years has created further opportunities for companies and start-ups in particular: "The more affordable application of the technology and the experience gained in dealing with processes and materials make the market for additive manufacturing larger and thus more lucrative in individual fields of application.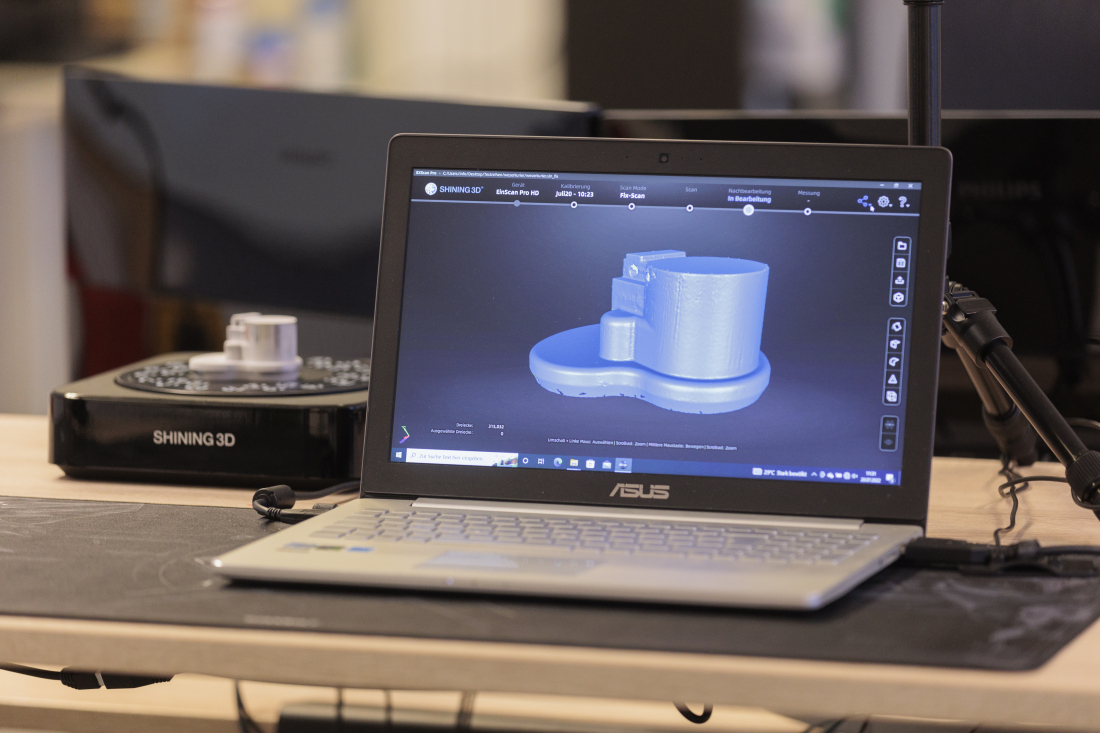 Potential for the future
The two WeserCAD founders have also learned that the market environment is favorable. In the middle of the year 2022, there was a first expansion push in the company. The team now consists of eight employees. "Bremen is the ideal location for us because we enjoy a great infrastructure here and good networking within the start-up scene," says Michel Petkovic. The seminar and qualification program of the Starthaus Bremen has also given the start-up new impetus time and again. Among other things, they won an award in the "Campus Ideas 2021" competition of the BRIDGE university initiative.
The goal now, he says, is to grow further and arrive at the market sustainably. "I still see a lot of potential in 3D printing, including in building construction," says the 34-year-old. "But also in plant and mechanical engineering, where rapid procurement of spare parts is key. That's a big problem in Germany right now." In the first year, they established their company and made contacts, adds Florian Schnakenberg. "Now we see that our system works and that it is scalable. That's what we intend to do, and that's what we're looking forward to."