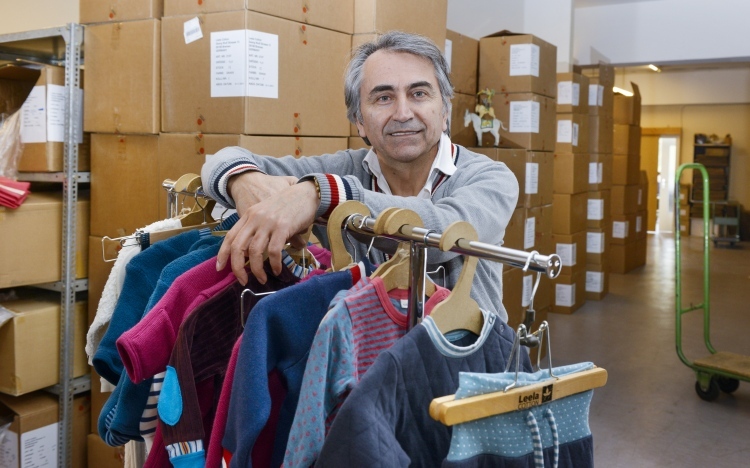 Environmentally friendly manufacturing and ethical standards are the principles on which the fair trade clothing sector is based. The idea that saving the planet has to mean looking as though you are dressed in old potato sacks, however, couldn't be further from the truth. Leela Cotton, a successful German-Turkish textile company, produces clothes for children and adults that are not only stylish, but also make a positive contribution to the environment in the way they are manufactured.

As you step inside Leela Cotton, you are greeted by the radiant glow of warm colours and a cosy, cordial atmosphere. There are plenty of things that catch your eye: wooden racks filled with stripy, colourful children's clothes, pictures lining the walls, an assortment of instruments that includes two pianos and a saxophone. It's a workplace that looks more like the inside of someone's home – a place where you can feel at ease. And the laid-back owner Kemal Bektas certainly appears comfortable as he begins to recount the story of his success.

Ecological fashion that's environmentally friendly
The Bremen-based textile company Leela Cotton has produced items of clothing made from organic cotton since 1993, selling a range of products that includes children's clothes, yoga wear, nightwear and towels. The people behind Leela Cotton are Kemal Bektas and his wife Susanne – but what's behind the name itself? "In Sanskrit, Leela means 'divine play'. My grandma was called Leyla, and so is my eldest daughter," explains the business owner.

Bektas has lived in Germany since 1976. He was initially based in Cologne, completing his studies in architecture there in 1984. A job offer then led him to Bremen, where he not only met his wife, but also fell in love with the city at first sight.