10 November 2020
-
Jann Raveling
Export to Libya: subtleties make the difference
Startups
Samawat GmbH is an expert for transport and logistics between Europe and Libya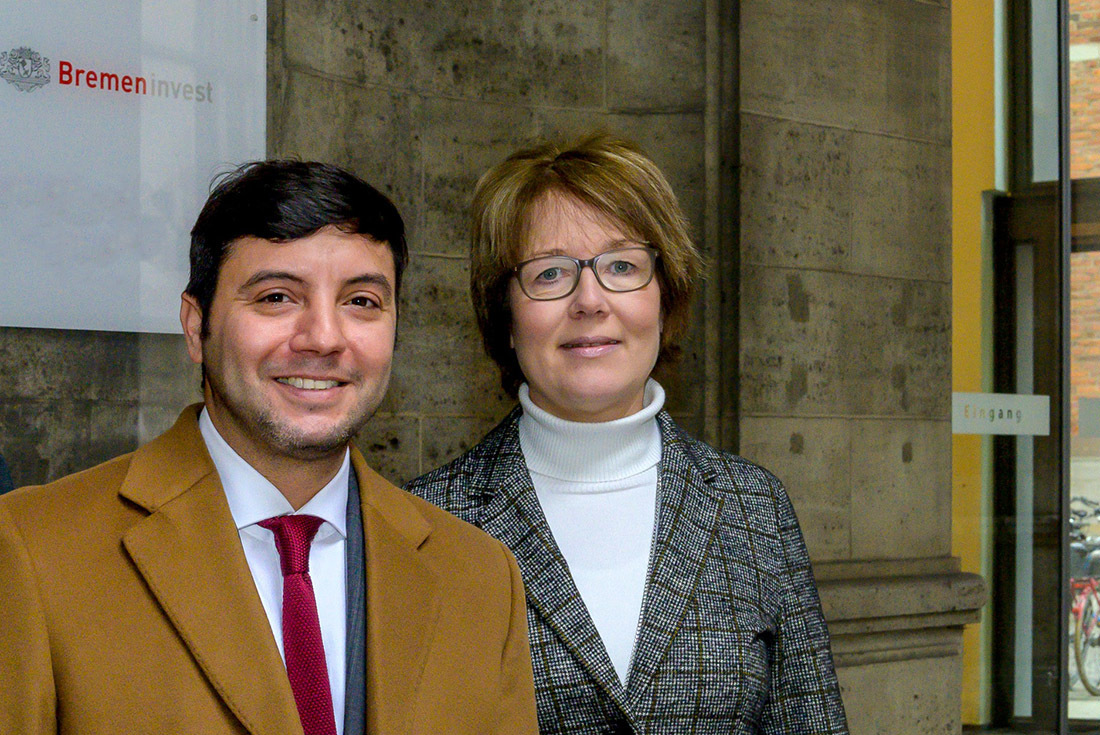 Samawat GmbH is specialized in export and shipping freight to Libya. The Bremen-based company is very familiar with the logistics and infrastructure on site. These are important factors for successful trade with the North African country.
Tamim Fannoush is a true cheerful nature - the Libyan always has a smile on his lips and greets his counterpart with overwhelming friendliness. Is it perhaps because he lives in his favorite city? "Bremen is the best place to live, I love the city. It's so quiet, the banks of the river Weser are beautiful - I feel welcome here," Fannoush says happily. He has been living in the Hanseatic city for almost a year now, and has made many friends here in addition to business contacts.
From here, he runs Samawat GmbH, which already has two employees today with its founding date in February 2019. The company is specialized in logistics business to Libya. In addition to the Bremen company, founder Fannoush also runs Samawat Maritime LLC in the Libyan capital Tripoli - the company focuses on the import of container and project cargo and employs 12 people there.
Libyan economy: Between growth and unrest
Although Libya is five times as large as Germany, only 6.5 million people live there. As the country with the largest oil reserves in Africa, the energy industry is the most important economic sector. The internal unrest caused by the prolonged civil war has had a strong impact on economic growth in recent years. While the country grew by more than 15 percent in 2018, in 2019 it was only just over two percent. In the future, however, forecasts predict renewed strong growth, in which the recently negotiated ceasefire between the conflicting parties could play a role.
Fannoush hopes that trade will then also increase again. "The situation is calming down. Many interrupted projects are being resumed. The oil industry has a great need for imported goods such as valves, transformers or tools. But we are also active in the areas of power supply, telecommunications and - surprisingly - pet food," says Fannoush.
Knowing the local situation to be successful in Libya exports
Samawat sees itself as a specialist for logistics business in the North African country. "Many European companies make the mistake of not dealing with the conditions on site. This can lead to considerable delays and additional costs in the project process," he explains.
One example: Anyone who ships freight to Libya usually sends it to one of the two major ports in the country, Tripoli or Bengazi. For onward transport, the port of destination can make a significant difference. "Sometimes roads are impassable because of security issues. Then a cargo can be stuck for days or weeks. We know the situation on site," he explains. Another example: For shipping to Bengazi port, additional measures have to be taken for some specialized goods like fresh foods.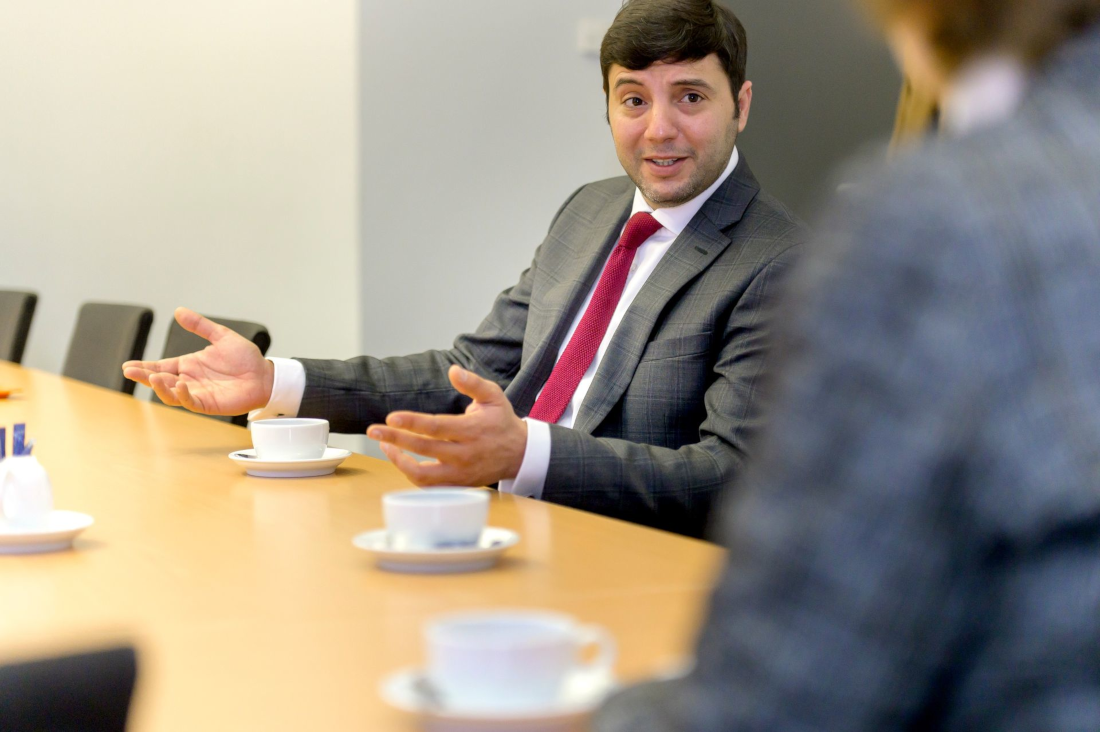 Local knowledge combined with logistics expertise in Libya
Mistakes that can be avoided with sufficient local knowledge. Fannoush offers his knowledge in logistics and shipping cargo to Libya - be it in the form of information exchange or in the support of concrete business activities. "Even if there are problems on site, we can step in and find new routes or ways where it seems impossible". On the social media platform LinkedIn, Fannoush regularly writes expert articles about the situation and the shipping and cargo industry in the country.
The corona pandemic also created further logistical hurdles in the country. For example, airports were closed for a long time, which made air freight to Libya impossible. "The challenge of solving new problems every day motivates us again and again."
Digitalization in logistics is advancing
Fannoush is constantly working on improving his services and is currently developing a platform together with a Bremen-based software company Besitec that will allow tracking and pricing information for cargo to be conveniently displayed online.
The Libyan company also cooperates with Bremen-based companies in its day-to-day business, for example with the global project logistics company F.H. Bertling Logistics, with which it has a longstanding partnership. "I believe that many more customers are waiting for us in Bremen as well as Europe," he says confidently. It is precisely the prospect of strong growth in the coming years that would make the state more attractive as a trading partner, which would benefit the Libyan crisis-stricken people.
Help from Bremeninvest in setting up his business
When Fannoush founded his company in February 2019, he relied heavily on the support of Bremeninvest. The team drew up a detailed plan that enabled the Libyan to take all the necessary steps to set up the company within a week - from entry into the Chamber of Commerce, visits by tax consultants, bank and notary to his own address in the World Trade Center Bremen. Since then, he has remained in close contact and appreciates the great helpfulness of the team in all questions and concerns. This is also one of the reasons why he moved his permanent residence to Bremen about six months after founding the company.
Fannoush communicates with his employees in Libya daily via video conference - and can thus lead companies across continents. Nevertheless, he doesn't want to do without direct contact: "We need personal contacts in order to get ahead," confirms Fannoush, "and these can only be maintained locally."