8 December 2022
-
Jann Raveling
Ten logistics companies from Bremen
Maritime economy and logistics
Firms in the transport and freight sectors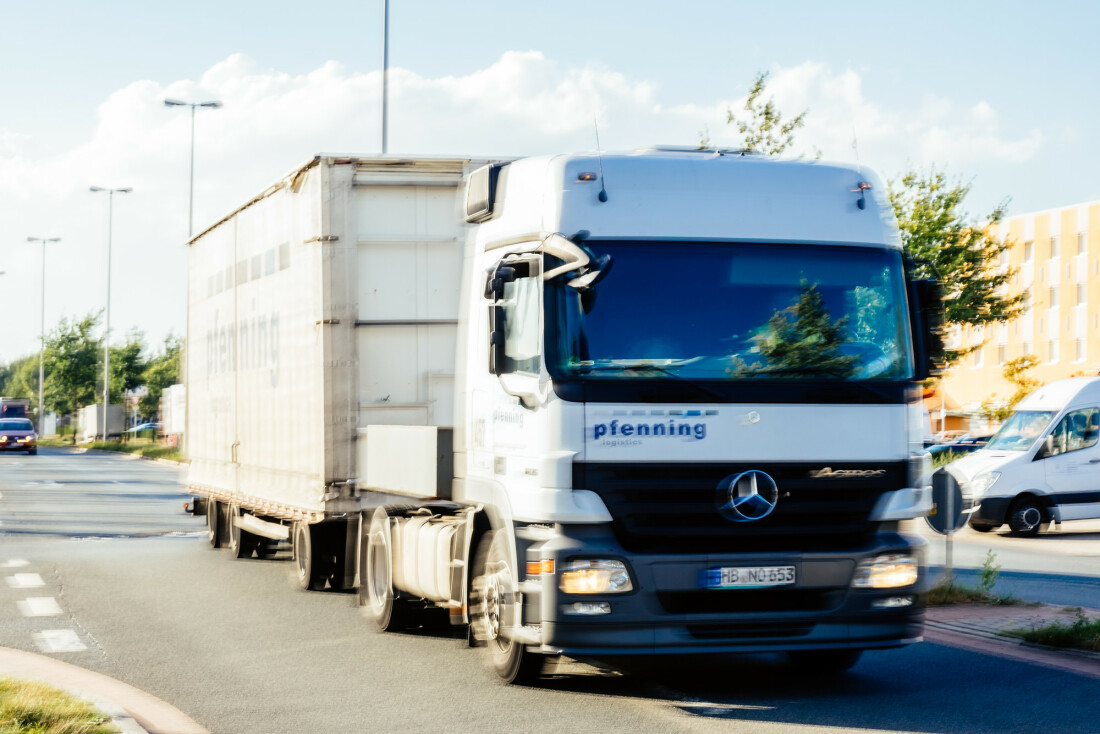 Bremen's logistics companies are the backbone of the federal state's economy. In an important European port city, transport traditionally occupies a central position. Let's take a brief look at ten logistics companies.
Bremen's logistics sector is made up of more than 1,000 companies which employ over 20,000 people. Add in the port workers as well, and one in three employees in Bremen is directly or indirectly involved in the freight transport sector. The ports account for a large share of this – Bremerhaven is the fourth-largest container port in Northern Europe, while Bremen's other ports focus on transporting cars and heavy cargo.  Many logistics companies have settled in Bremen's freight transport centres, above all the Bremen GVZ, which is considered the most powerful European freight centre.
But what exactly do these firms do? We present ten companies as examples.
Ten logistics companies in Bremen
1. BLG Group
A real industry giant: with 20,000 employees worldwide and a presence in ten countries, the group is an international heavyweight. BLG Group is active in every area of logistics – such as the consumer goods industry, where it delivers parcels and handles returns for large retail chains. Or in automotive logistics, wind energy, the food industry, in the breakbulk and container sector and much more besides. It also operates its own digital laboratory, BLG Digilab, to ensure it remains at the cutting edge of the digital revolution. It is also currently developing a sustainable logistics centre, which should set standards in sustainability.
2. CHS Container
Containers are the backbone of the global transport infrastructure, millions of them move around the globe every day. But they are much more than that: thanks to their standard dimensions and robustness, they are suitable for numerous applications. And this is where the CHS Container Group comes in, which not only trades and reconditions conventional sea containers, but also manufactures numerous special containers: Whether living quarters for emergency shelters, offices and schools, sanitary containers for festivals, mobile workshops or shelters for machinery and equipment installed on the high seas or offshore.
3. Reimer Logistics
91,000 pallet spaces on 50,000 square metres with 250 men and women - that's what's behind the traditional Bremen-based company reimer logistics. The company has been a number in import and export since 1925 and is connected to delivery routes all over the world via a large network. In the field of warehouse logistics, the company has a focus on eCommerce and pharmaceuticals, and also offers its services in the area of hazardous materials storage and logistics.
4. Kühne + Nagel Group
From its origins in Bremen, Kühne + Nagel has grown into one of Germany's largest logistics companies, with a presence in over 100 countries and more than 78,000 employees. Although its head office is located in Switzerland these days, the industry giant continues to operate several sites in Bremen and has created a prestigious flagship store in Bremen's city centre with its new building, which was built in 2019.
5. DB Cargo Logistics Auto Terminal Bremen (ATB)
Exporting cars from the Mercedes-Benz plant in Bremen often involves more than simply moving them onto a ship or train. The vehicles first need to be checked for damage or faults, or to be specially adapted for the relevant market or for specific customers. This work is done at the Auto Terminal Bremen, operated by DB Cargo Logistics GmbH, which has the capacity to transship up to 250,000 vehicles a year.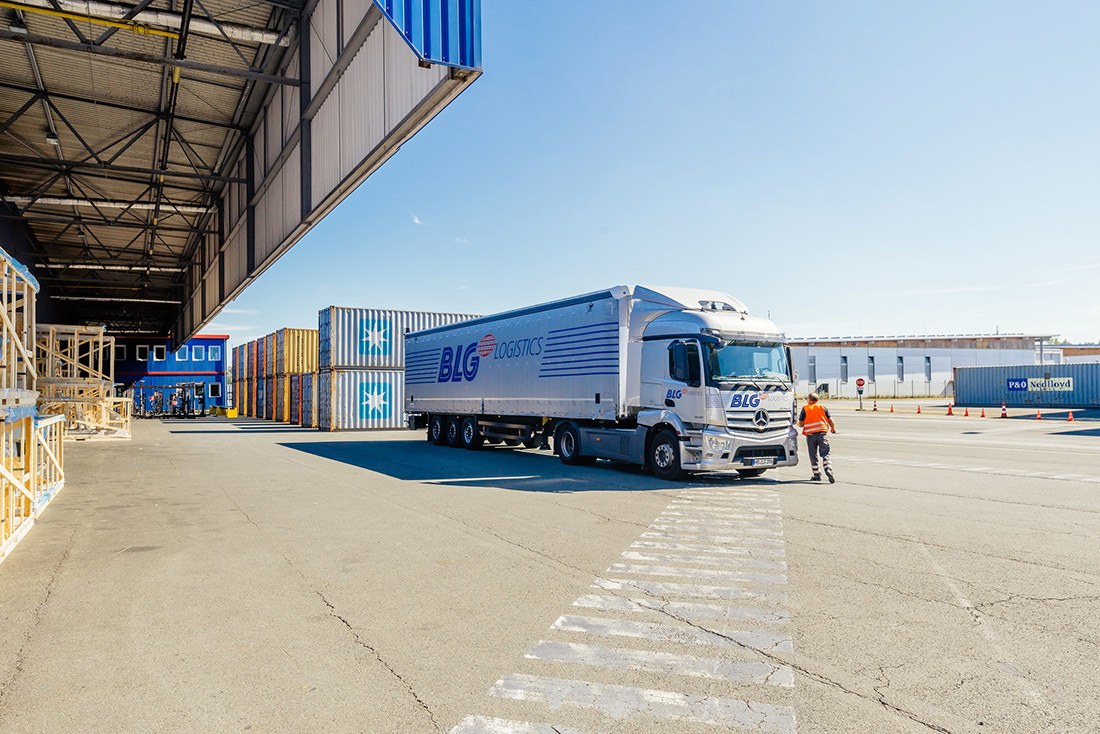 6. Röhlig Logistics
In 30 countries, the approximately 2,500 employees of the Röhlig Group work to get freight from A to B reliably and quickly. Whether by air, sea, road or rail. Especially in the field of aviation, the company has grown strongly in recent years. With two spin-off digital start-ups, Logineer and Cargonerds, the company also wants to help develop the digital transformation in logistics.
7. Kloska
With a product range of 130,000 different items, Kloska can satisfy just about any requirement within its areas of expertise, which include equipment for shipping companies and the offshore wind energy industry. From food for crews and spare parts for machinery to resources for technical specialists or equipment repairs – Kloska supplies anything that might possibly be needed on the high seas. And it delivers to any port in the world, which is why this company from Bremen has become an indispensable supplier for many maritime businesses.
8. Necoss
Some freight is transported inland from the ports by train. But how exactly does that work? Who puts the waggons together, loads them with containers and coordinates the rail transport? Neutral Container Shuttle System GmbH (Necoss) handles these tasks on behalf of customers from all over Germany – with a fixed timetable and a major transport hub in Bremen.
9. pfenning Logistics
For anyone living between the Mercedes-Benz plant in Bremen and the Hansalinie industrial estate, the white pfenning trucks are a familiar sight. As a globally positioned logistics group, the company is on the road in many areas and countries. The Bremen branch handles a significant part of the logistics traffic between the automotive service providers in the Hansalinie and the production lines in the car plant.
10. Container-Service Friedrich Tiemann & Sohn GmbH & Co. KG
In addition to the transport of goods, there are many other areas of responsibility and business fields in the logistics industry. The Friedrich Tiemann Group in Bremen has made a name for itself as a service provider in this field. The company trades, repairs and stores shipping containers, loads, unloads and packs goods in container units, prepares bulky loads for transport and maintains trucks and commercial vehicles for third-party companies. A total of 250 employees work for the group at several locations.