26 April 2018
-
Diana Bluhm
Organic underwear made in Bremen: Canadian sisters launch their own pop-up store
Retail
Tizz & Tonic: Produced and sold in Bremen city centre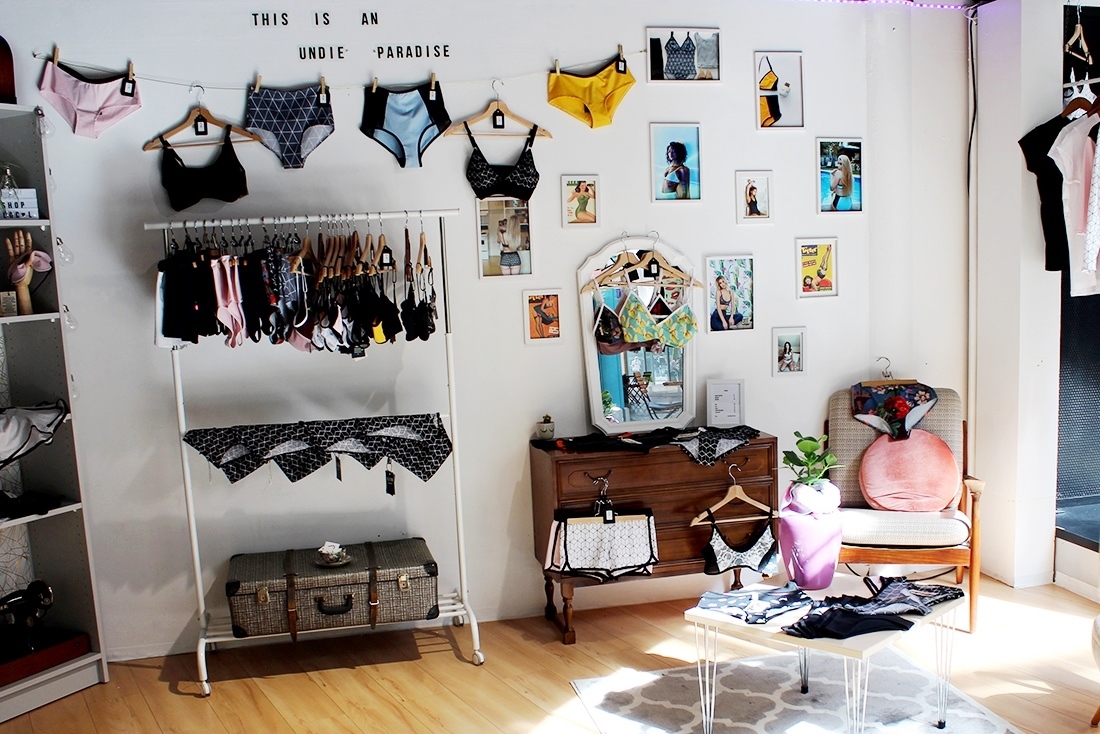 Imke and Yanna grew up in a small Canadian town called Elora, north of Toronto. In March 2017, they launched their own label Tizz & Tonic and have been producing organic lingerie ever since. In spring 2018, they opened a pop-up store at the citylab in the centre of Bremen. So how did this all come about?
"We grew up in a very arty, flamboyant family," says Imke, the younger of the two sisters. Their father is English and their mother German – hence their German first names. Their parents are artists themselves and have their own studio in the basement of their house in Canada. "If we wanted to be creative, we could always go down to the basement and let our creativity run wild," says Yanna.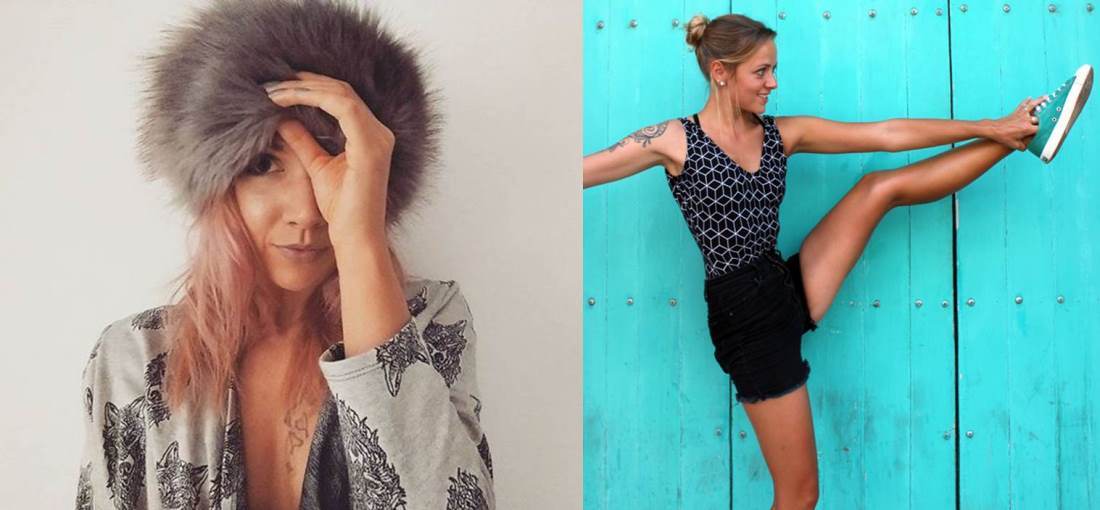 Leaving home and going back to their roots
Imke had her own fashion label 'Johnnywishes' in her hometown of Elora when she was only 16. For three years, she made clothing while also going to high school. "I gave up my label so that I could study something I love," explains the 26-year-old. Imke moved to Toronto and studied fashion design with a focus on lingerie. This was followed by a number of part-time jobs and a period of travelling, which ultimately brought her and her boyfriend to Bremen in 2015. Her mother was originally from Münster and the young fashion designer was curious to find out more about her north-German roots. Bremen particularly appealed to her because of its thriving creative scene. The idea of working for herself again and starting her own fashion label gradually began to grow on Imke. So she rang her sister and asked her if she would like to come on board.
Yanna happened to be in Spain at the time and was doing a semester abroad, studying biology with a focus on sustainability. The two sisters came up with the concept of making sustainable underwear. As 27-year-old Yanna explains, "I applied to the University of Bremen, was offered a place to study tropical ecology, and joined Imke."
Everything just fell into place.

Imke, founder of Tizz & Tonic
They found their studio by chance
In March 2017, the two sisters founded 'Tizz & Tonic' in Bremen. They have clearly defined their roles within the business. Imke designs, sews and makes the clothing, and is the voice on social media. Yanna stays in the background and looks after the material sourcing and fabric cutting. It was, in fact, a coincidence that they ended up having their own pop-up store, the Canadians say. "We were actually looking for a studio where we could make the underwear," explains Imke, who had been cutting all the fabrics in her apartment up until then. "It was during our first meeting at Starthaus Bremen that we heard about the citylab. Everything just fell into place." She contacted Karin Take, project manager for the central Bremen region at Bremeninvest. And it was Karin who advised them to use the space as a pop-up store. The sisters loved the idea and went with it.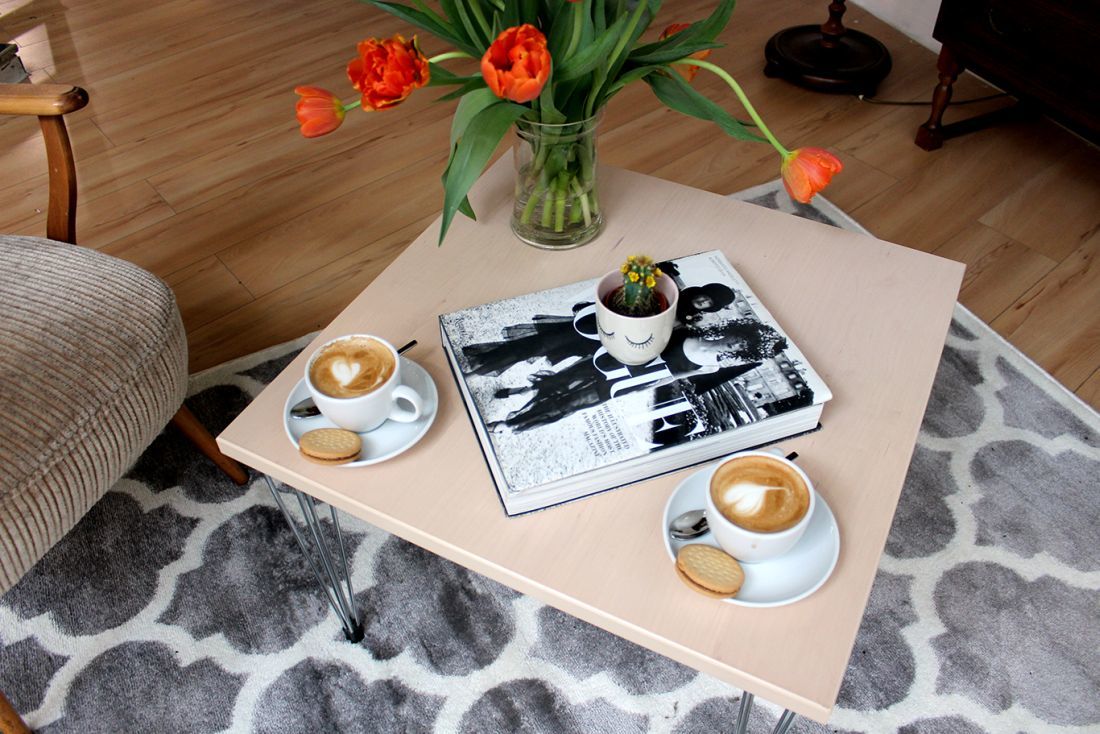 Comfortable chairs by the front windows and framed photographs on the walls – the store has the feel of a cosy living room. A feel-good atmosphere was exactly what the sisters were going for. But the whole space is full of stylish lingerie, hanging on clothes rails and displays. The back of the store also serves as a workshop, there are tables for cutting the fabric and packing the finished items. Alongside them are the sewing machines. The sisters also sell their products online via their website. Getting everything made and despatched has certainly meant a few late nights, particularly for Imke. "Now that I have a proper workspace and am no longer working from home, my hours have normalised a bit," says Imke with a smile. But even now, she certainly has her work cut out.
Good for us and the environment
For the two Canadian sisters, it was particularly important that the materials they bought were manufactured ethically and certified as organic. That is why many of the fabrics are made from GOTS-certified organic cotton. GOTS, which stands for global organic textile standard, ensures that fabrics are produced sustainably – using natural raw materials as well as eco-friendly and socially responsible methods of production.
The printed textiles are manufactured according to the OEKO-TEX standard 100, which ensure that no chemicals are used that could be harmful to the skin. Looking ahead, Imke and Yanna would like to offer exclusively GOTS-certified textiles. But this would require buying in very large quantities of fabrics, which they cannot presently finance as a start-up. They are firmly committed to sustainability in other areas too. For example, their business cards are made from recycled paper and their packaging is 100 per cent recyclable. They also try to generate as little waste as possible. "We re-use the pieces of fabric that are left over from production. I make them into sleep masks or into little pockets on t-shirts," explains Imke.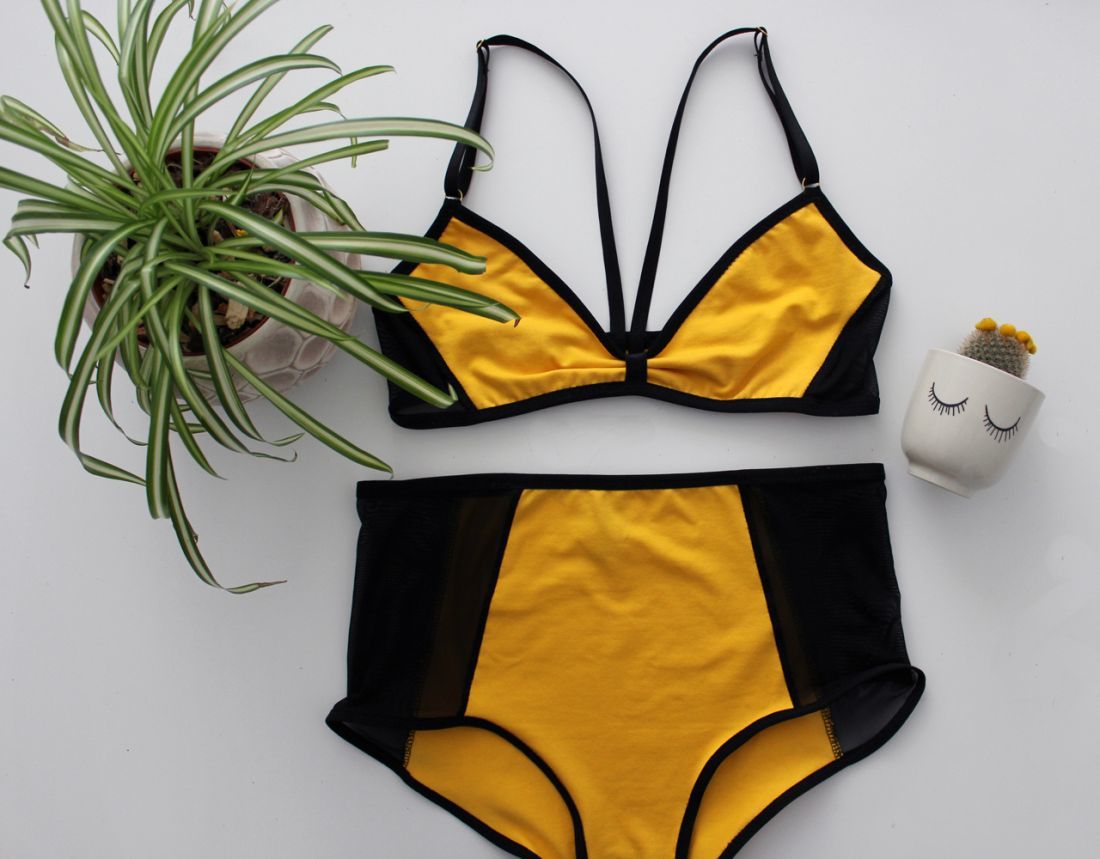 Plans for the future
The sisters have set themselves one particular goal for the future: "To learn German," they say with a grin. Their mother spoke German to them when they were younger but they would always reply in English. As German wasn't spoken anywhere nearby, they soon gave up on it. The sisters are now all the more determined to make up for it and are attending language classes. Their mother is proud that her daughters are getting to know her culture and the German way of life. "She visits at least twice a year and really enjoys seeing us and being back in her home country," says Yanna.
"We also hope that more older women will purchase our underwear, "says Imke. "Our lingerie really is suitable for all women." The sisters are not yet sure what will be next after the pop-up store. For now, they want to concentrate on enjoying the year, working and gaining experience. "One step at a time," says Yanna. "But we are excited about what the future may hold."
---
If you have any questions about Bremen city centre or are interested in commercial premises or real estate, please contact Karin Take, project manager for the central Bremen region, Karin.Take@wfb-bremen.de, Tel: +49 (0)421 960 0221.