20 December 2022
-
Jann Raveling
14 shipping companies in Bremen
Maritime economy and logistics
Container, bulk, and break-bulk shipping in Bremen, Germany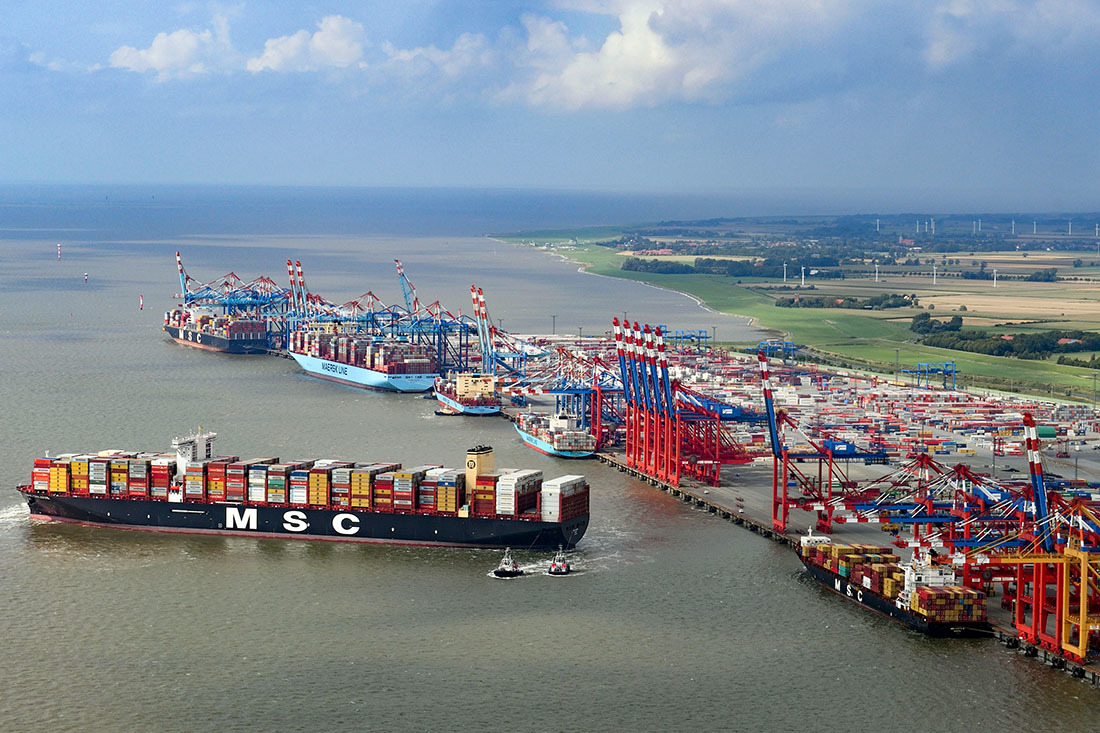 Shipping companies form the backbone of global logistics. Many of them are based at the long-established german ports of Bremen and Bremerhaven or operate a branch here.
In Germany, around 2,000 merchant vessels are in service with 295 shipping companies. The majority (80 percent) of the fleets consist of fewer than ten ships, and the industry is dominated by small and medium-sized companies. The German merchant fleet occupies 6th place in the world rankings, even though the number of ships has been declining for years. With its long maritime heritage, the state of Bremen is also home to a large number of shipping companies. Shipowners were already setting sail for the North and Baltic Seas from the Hanseatic city as far back as the Middle Ages. Many of today's shipping companies are members of the Bremer Rhederverein (Bremen Shipowners' Association), which represents the interests of the industry. According to the German Shipowners' Association, 20 shipping companies with 114 ships are based in Bremen.
Shipping companies either operate their own ships or charter (hire) ships in order to manage them – in other words, to supply them with equipment and personnel, maintain them, and send them across the world's oceans and rivers. In most cases, a shipping company is not responsible for handling the cargo on the ships, but can also take charge of this.
14 shipping companies from Bremen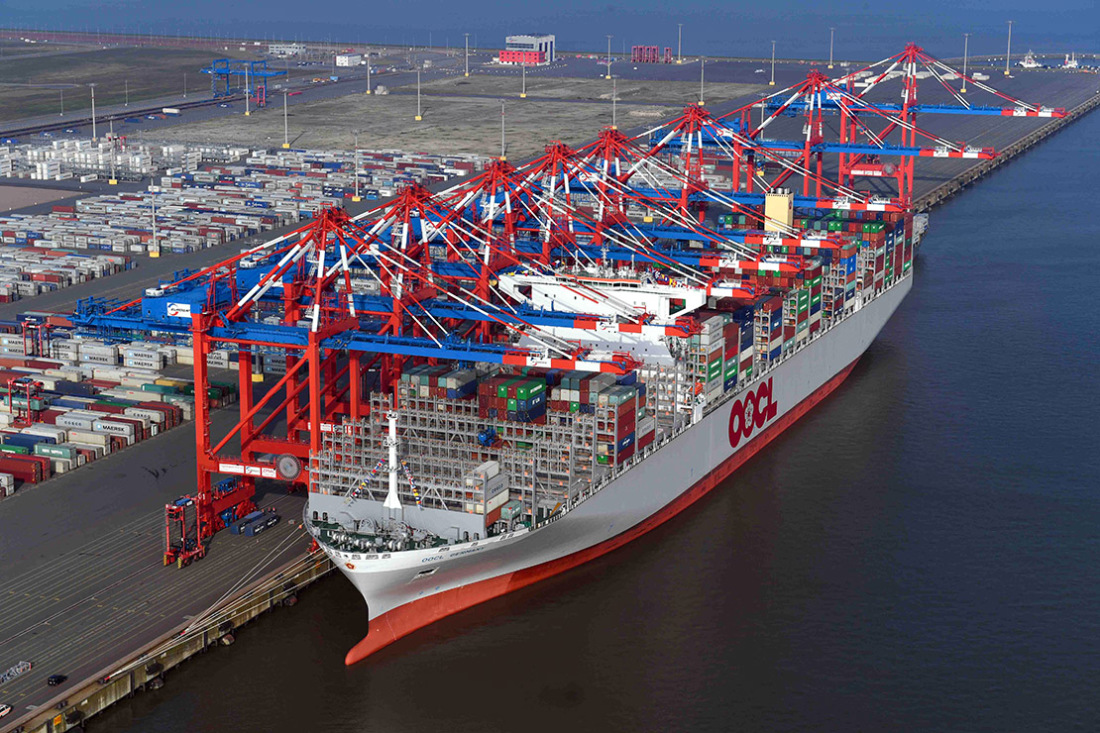 B. Dettmer Reederei GmbH & Co. KG
Dettmer Reederei is part of the group of companies of the same name that operates across many segments of the logistics chain. The shipping company division has specialized in inland shipping for 70 years, with a range of services covering both tank and dry transportation.
Carl Büttner GmbH & Co. KG (CB KG)
Originally founded in the East Frisian shipping centre of Leer, Carl Büttner is today a Bremen-based shipping company with oil, product and chemical tankers operating mainly in Europe. Its fleet consists of ten ships. The company sets great store by modern technologies and was one of the first German shipping companies to install exhaust gas purification systems, or 'scrubbers', in its ships.

SLOMAN NEPTUN Schiffahrts-Aktiengesellschaft


There are only few shipping companies in Bremen that can look back on such a long history as SLOMAN NEPTUN, which has been in the shipping business since 1873. The joint-stock company operates around 21 of its own ships, including 11 gas tankers, 7 chemical/product tankers and 3 multi-purpose vessels. The company employs about 460 employees, including 400 maritime staff.
F.A. Vinnen & Co.
Founded in 1819, Vinnen is one of the oldest shipping companies operating exclusively in Bremen. The company operates nine ships, each with up to 5,000 TEUs (standard container equivalents) of capacity. They are mainly used by large liner companies who charter the ships from Vinnen. In addition to operating its own ships, the company also manages third-party ships and, through another company, provides crews for the ocean liners.
Harren Shipping Services GmbH & Co. KG
Harren also operates in many areas of international shipping besides operating and crewing ships, including technical inspections, assistance with new builds, the purchase and sale of ships, and even IT services. The company's core business covers the operation of an astonishing range of around 70 of its own or chartered ships – from container ships and tankers, bulk carriers, dock ships and multi-purpose vessels to heavy lift vessels, offshore construction ships, and tugs. The company employs 400 people onshore and around 3,000 maritime staff. The group also includes Harren Bulkers, which operates around 20 vessels in the breakbulk business.
BOCS Bremen Overseas Chartering and Shipping GmbH
BOCS has specialised in the African business. The multi-purpose vessels regularly call at ports on the West African coast, such as Douala, Libreville or Abidjan. They can transport up to 28,000 tons and have their own crane systems for loading cargo.
CANDLER SCHIFFAHRT GMBH
This shipping company has been doing business worldwide since 1991, with a focus on the Atlantic region. Six multi-purpose vessels are part of its own fleet, and further vessels are under charter contracts. The company specialises primarily in the project cargo market.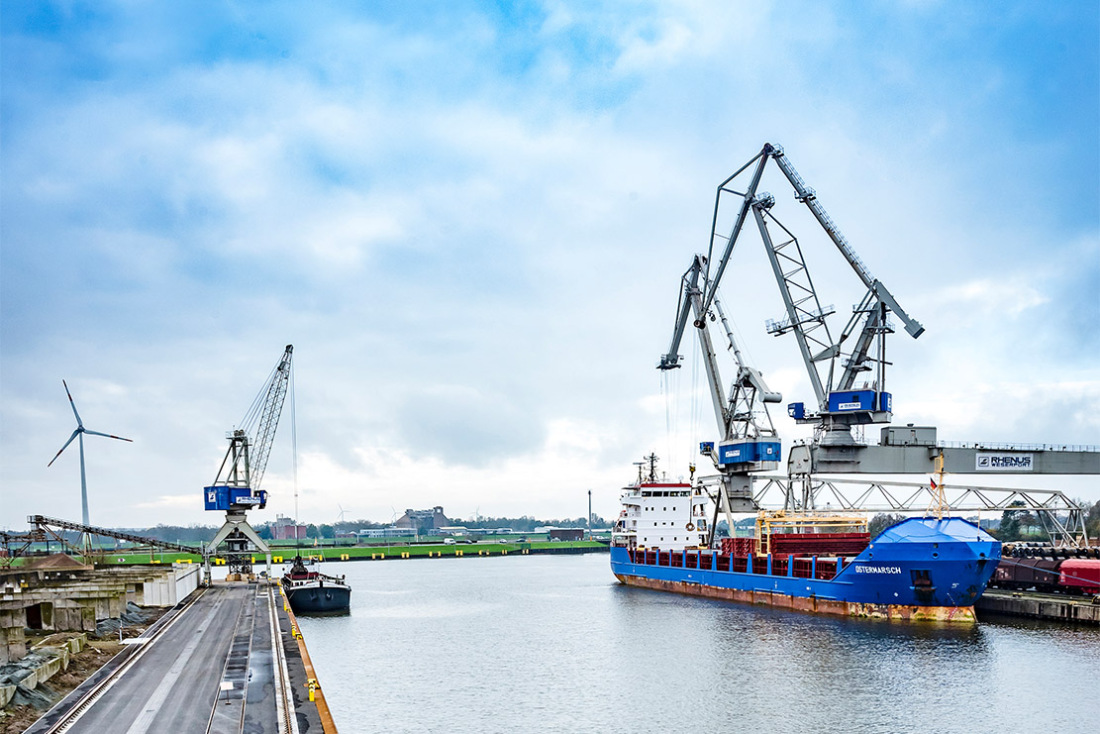 The international container heavyweights
As part of the global supply chain, Bremerhaven's ports are regular destinations for the largest container giants. These are mostly operated by international groups that have opened branches in the state of Bremen to handle business locally. The groups include:
MSC Germany S.A. & Co. KG
Despite its relatively minor importance on the international port scene, Switzerland manages to have the largest container shipping company in the world, the Mediterranean Shipping Company. However, the ocean liners have no home port in their own country, admittedly.
CMA-CGM (Deutschland) GmbH Shipping Agency
With around 500 ships, this French shipping company occupies third place among the largest container shipping companies. In recent years, the title of the largest container ship in the world has regularly gone to a CMA-CGM vessel. And the company is currently building ships of unprecedented size, capable of carrying up to 24,000 TEUs.
Orient Overseas Container Line Ltd. (OOCL)
Asia is home to the largest transshipment ports in the world. And the region also boasts Hong Kong-based OOCL, one of the shipping giants. Business for Germany, Austria and Eastern Europe is handled by the Bremen branch.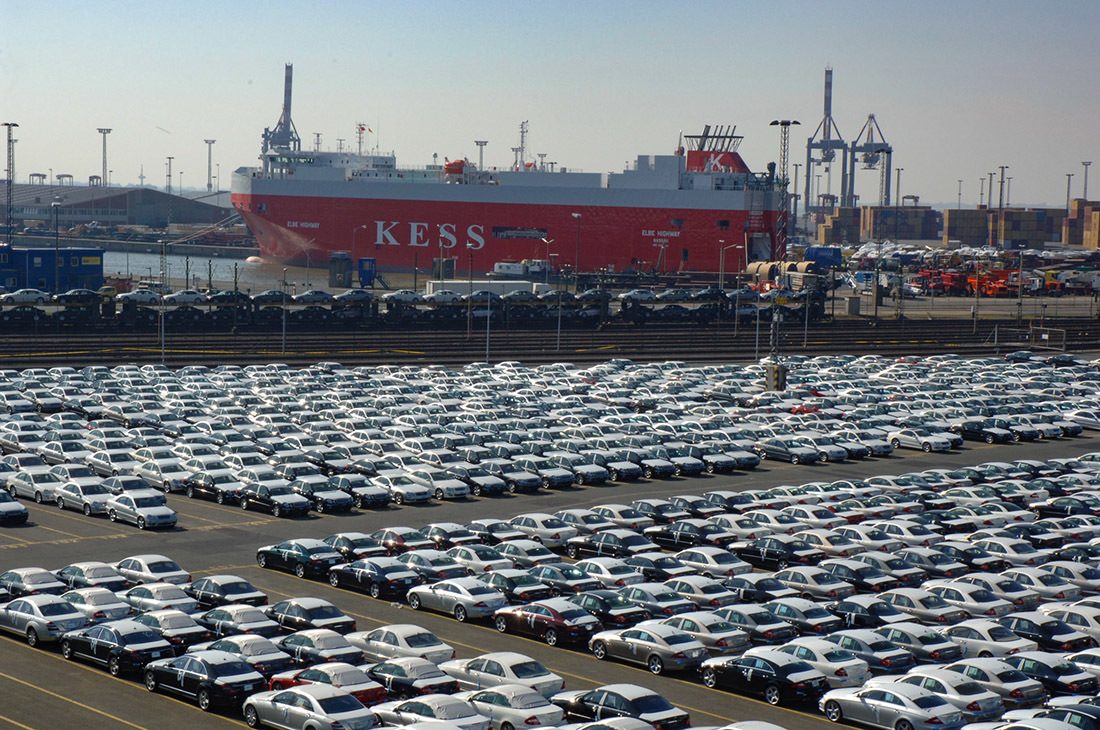 Specialised international shipping companies
"K" Line European Sea Highway Services (KESS)
K-Line is a Japanese multinational. Its German subsidiary KESS is based in Bremen and operates a fleet of eleven RoRo carriers (Roll on Roll off = transport of movable goods such as cars and trucks). By its own account, the company moves one million vehicles per year, primarily in the North and Baltic Sea region.

Boluda Towage Europe
Tugs play a crucial role in international shipping, as without them approximately 90 percent of all cargo would never reach the quayside. The Boluda Towage Group is an international shipping company specializing in tugboat services, active in over 20 European ports. The group emerged from several individual companies; in Bremen, it includes the former tugboat companies "Unterweser Reederei" and "Lutgens & Reimers" since 2017. Today, Boluda operates a total of 10 tugboats in the ports of Bremen and 32 in Germany.

Wallenius Wilhelmsen
The Norwegian-Swedish shipping company is a global heavyweight in the RoRo business with a fleet of 120 ships. Bremerhaven is a regular port of call for the shipping company, and the AutoTerminal operated by BLG Logistics is the largest automotive hub in Europe. For this reason, the group also operates a branch here.
SACO Shipping GmbH
Originally from Hamburg, the company now has locations in Austria, Switzerland, the Czech Republic, Slovakia and Hungary in addition to its Bremen base. SACO is a non-vessel operating common carrier, or NVOCC. In simple terms, it is a shipping company that does not own any ships, but instead combines cargo into groupage shipments and organizes these shipments through third-party ships. The company is one of the largest providers in the NVOCC sector.