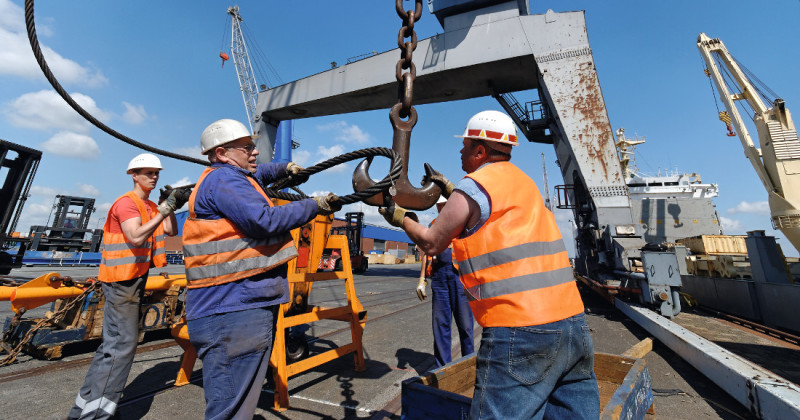 Bremen has a long history of shipbuilding companies and suppliers. As part of the maritime economy it is one of the city's most important industrial sectors. Many shipbuilding and shipping industry companies have found Bremen to be an excellent base from which to conquer the world.
'Made in Bremen' – an entire ship, completely built and fitted out in Bremen – not a problem, even these days. Shipyards, docks, outfitters, machine parts, electronics – Bremen and Bremerhaven can offer at least one company in each sub-section of the production chain. The figures prove that this capacity is based on solid foundations: Bremen is the second-largest port in Germany, with 1,300 companies and at least 40,000 employees within the maritime economy as a whole, to mention just a few.
This includes the many suppliers to the shipping industry. With their innovative solutions and special expertise they are also well respected internationally. And they are proof that shipbuilding companies and the shipping industries have a future in Bremen. We have selected 13 firms to represent the entire sector and to illustrate the process chain from bow to stern.
This list is not intended to be exhaustive. For other maritime businesses please see our business directory.
Top 13 shipping industry companies and suppliers in Bremen
We start our tour through the ship on the bridge. In this digital world, even ships are always online. Mediamobil Communications GmbH provides the required connectivity. It supplies the infrastructure, operates its own satellite communication services and gives ship owners constant access to all the data. Mediamobil also participates in research to advance maritime communication technology, such as the Com4Offshore project.
Where exactly does the food come from that ships' crews consume during their months-long voyages from Germany to China? The Kloska Group knows where, and supplies it too. The company can provide pretty much anything that might be needed on board a ship, from food to spare parts, tools and electrical goods all the way to ropes and technical systems for shipyards. They claim to stock 130,000 different items – what more could a ship want?
From design and construction to shipment, assembly and sale, Heinrich Rönner Group is involved in all aspects of shipbuilding. With around 1,200 employees at 21 sites in Germany it is also one of the largest maritime industry companies in Bremen and Bremerhaven.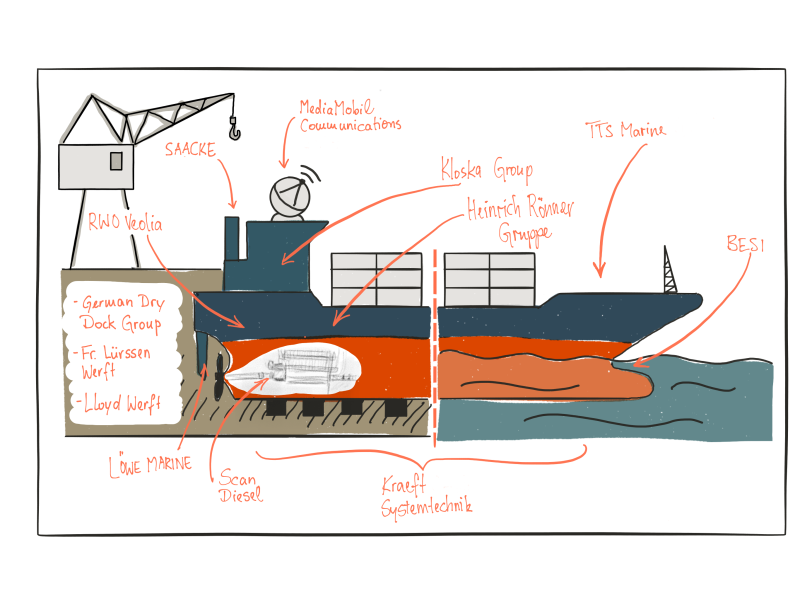 © WFB/Anne Enderle