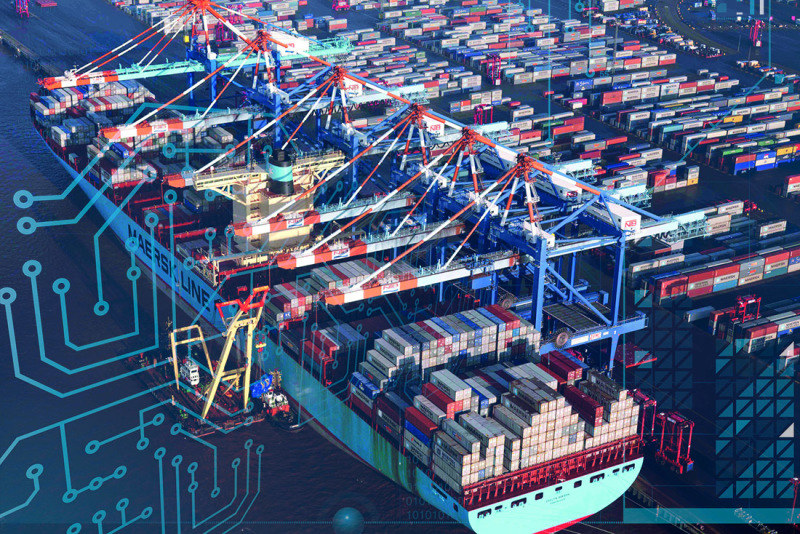 Artificial intelligence (AI) is now starting to make its way into the maritime industry, with the potential for autonomous systems to be introduced, processes to be made more efficient and safety to be boosted. Keep reading for all the latest on AI applications for shipping and port operations, including a look at some examples alongside the opportunities and potential risks.
Did you know that 90% of all goods are transported by sea? And the maritime industry is deemed to be one of the most complex sectors around on a global level. After all, it is almost impossible to keep track of all the different key players involved along the transport chain. Then the weather, technology and fluctuations in the market get thrown into the mix, creating an underlying level of uncertainty. As one of the oldest sectors in the world, the maritime industry has traditionally relied heavily on people and their experience. But there is change afoot.
The possibilities afforded by advancing technology do not stop at the ship's bridge. These days, ocean cruisers double up as floating offices, with data being exchanged in real time between land and sea to enable close contact to be maintained with shipping companies, logistics providers and authorities. System status updates are delivered by sensors and a full ship overview is never more than a click away.
All of this is what we call automation. Now artificial intelligence is set to take things to a whole new level. It opens up the possibility of autonomy in terms of self-control and self-optimisation. This technology is not ultimately restricted to autonomous ships. Individual processes can be, and indeed are, controlled by AI applications too. Captains, shipping companies, crane operators and ship mechanics will have this technology at their disposal in the future and processes and workflows will become more efficient, safe, cost-efficient and manageable as a result.
Contents