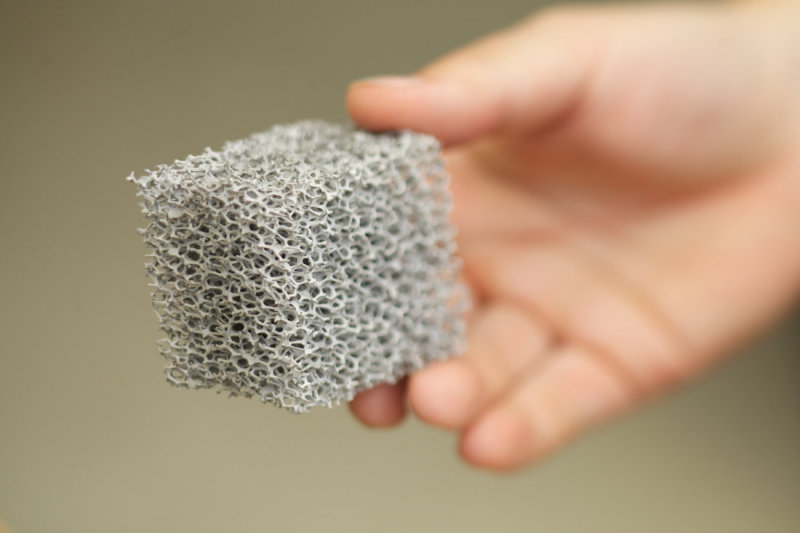 Metal foams combine high stability with low weight, making them particularly suitable in lightweight construction. A young start-up based in Bremen by the name of Mac Panther Materials has begun producing an open-cell metal foam for use in a number of different applications.
In the few months that have passed since they founded their company in March 2017, the two brothers Andreas and Michael Kleine have achieved a great deal. "It's a very exciting time for us, and so far our partnership has been working really well," says Andreas. There's no trace of sibling rivalry – the two founders of the company even share an office. Together, they manufacture open-cell metal foams.
There's more to metal foam than meets the eye
Although metallic foams have been around for many decades, until now their widespread use has been hindered by the high cost of the material. The lightweight yet sturdy porous structures are used in industries such as automotive engineering, where they can reduce noise and vibration or absorb energy in the event of a crash. Most metal foams used for such purposes are closed-cell, which means that every pore is completely encapsulated in a layer of metal.
The open-cell metal foams manufactured in Bremen are more akin to a sponge. The many advantages of this are explained by Michael Kleine: "Gases and liquids can pass through the open pores, which makes the material suitable for use as a catalyst, filter or heat exchanger. Metal foams can absorb sound waves and are therefore useful as insulation, or they can be filled with another material that's beneficial for the intended use. And we are making use of this to build lightweight structures that can absorb various forms of energy. As well as providing crash protection, for example, metal foams can provide excellent protection against explosions, shrapnel and projectiles. Last but not least, they are beautiful to look at, and architects can use them to design facade elements that are inherently flame retardant."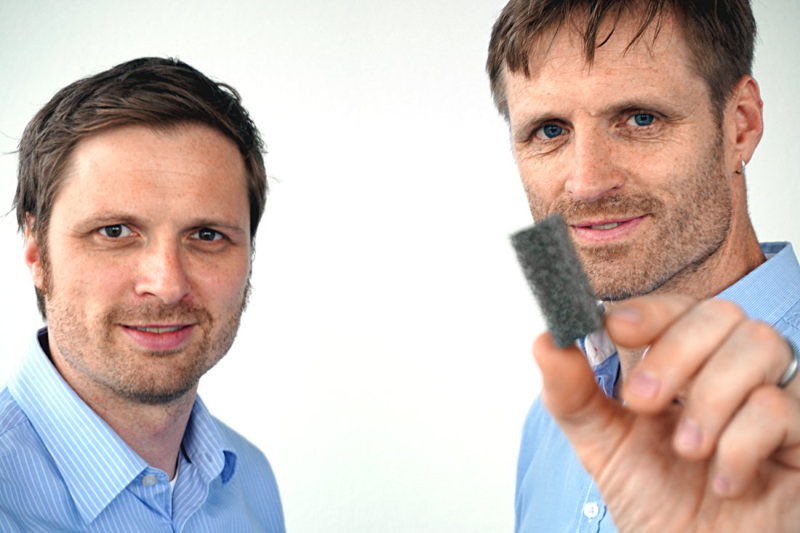 © WFB/Raveling