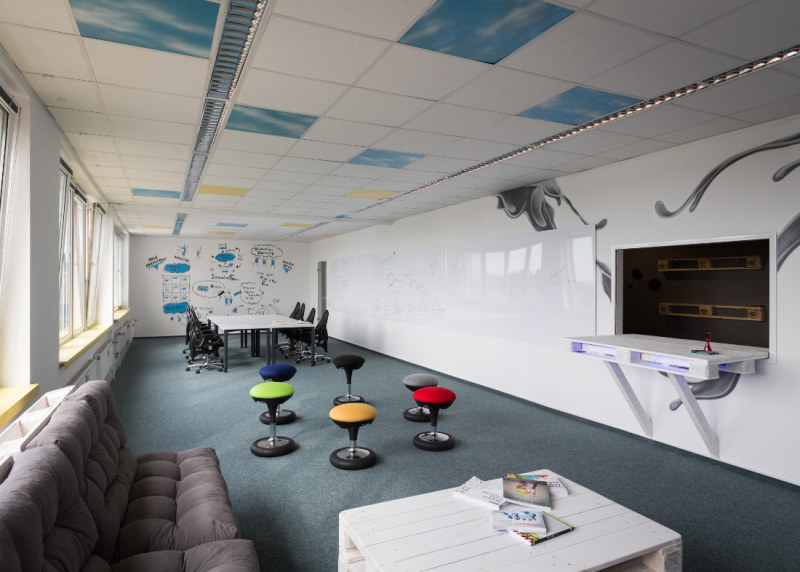 The digitalisation of logistics at BLG Logistics Group goes under the name of Digilab. Behind this think tank for digital ideas lies a sophisticated strategy that aims to prepare the company for the future. This is just one example of successful digitalisation in Bremen.
BLG's central dispatch and administrative building appears a little humdrum at first: a plain 1960s brick tower block that stands alone at the entrance to Neustadt docks, near Bremen's largest industrial area, the Cargo Distribution Centre (GVZ). It is surrounded by a large yard where lorries thunder by every minute, and most visitors would be surprised to find that a cutting-edge think tank is based here.
A look inside reveals colourful walls, furniture made out of pallets and moveable conference tables and chairs. Metaplan boards, walls and windows you can write on, and group rooms are all designed to encourage creative dialogue. "We want an atmosphere that promotes creative thinking. Anybody coming here should feel at ease," says Homeier. The 33-year-old heads up Digilab, from where he coordinates the '100-day projects' that are a key pillar of BLG's digital strategy.
Digitalisation at BLG is based on needs
The other two pillars are the operational and the research projects, which both have the aim of putting innovations into practice. The 100-day projects, on the other hand, are more focused on harnessing new technologies. "We give a suggestion 100 days to produce something useful. This helps us to avoid projects that seemingly go on forever without concrete results. Especially in the case of new technologies, such as drones, we can quickly assess whether using them would bring benefits for BLG," says Homeier. The company works with partners, often start-ups, on these short-term projects. The partners usually provide the technology. Homeier brings together an interdisciplinary team of employees from each department that can quickly assess the potential applications of new technology, and implement them.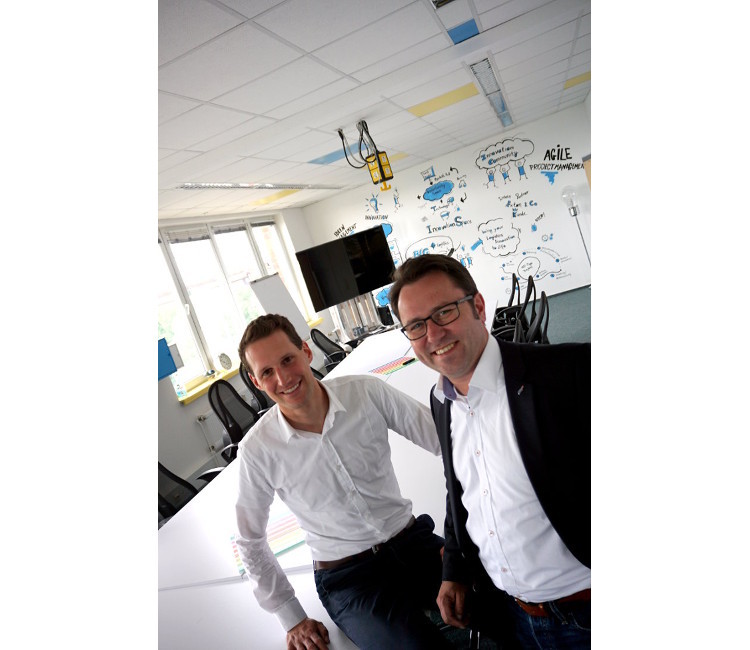 © WFB/Raveling