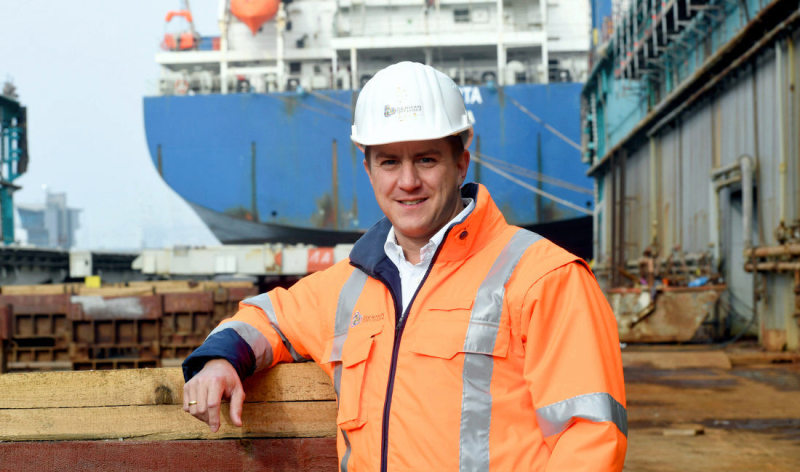 In the space of just a few years, the maritime city of Bremerhaven has developed into a service centre for the seafaring and shipbuilding industry, offering everything from repairs and maintenance to retrofitting and major structural alterations. At the centre of it all is the company German Dry Docks, whose managing director, Guido Försterling, has already heralded the era of 'seafaring 4.0'.
Barring the odd exception over the years, there has never been a simple or easy time in the shipbuilding industry. For the most part, the German shipyards have escaped the global crisis that prevails in the sector – yet for Guido Försterling, this is no reason to sit back and relax. "We can't wait for the ships to come to us any longer," says the managing director of German Dry Docks (GDD), a ship repair company based in Bremerhaven. "It's up to us to go to where the ships are." In other words, the ship doesn't come to the shipyard – the shipyard comes to the ship.
A mobile team that's deployed across the globe
This means that teams of experts are stationed in Bremerhaven 24/7, ready to be deployed at any moment on ships across the globe. All maintenance and repair work that can take place on the water is carried out there, whether it involves fixing damage to the hull, overhauling motors or swapping out generators. "Mobile deployment is one of the mainstays of our business," says Försterling.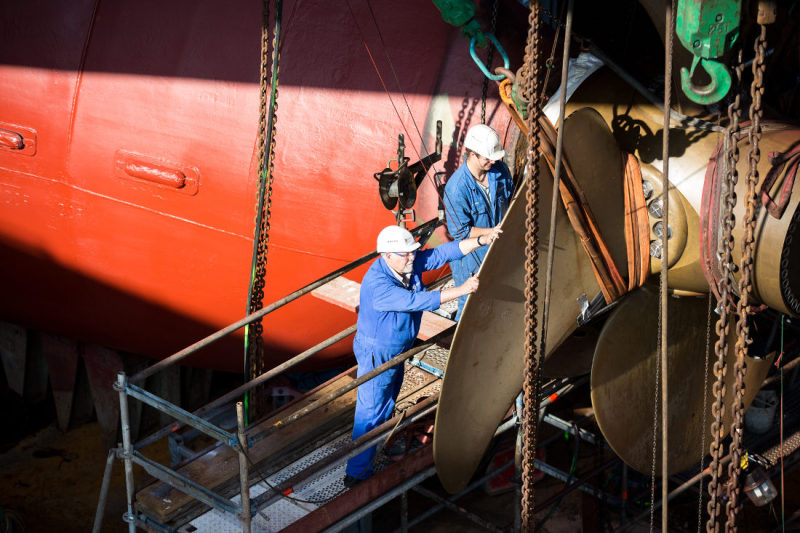 © Valeska Achenbach