Letters from Vietnam – Fall 2022
Letters from ...
Facts and information about business and investments in Vietnam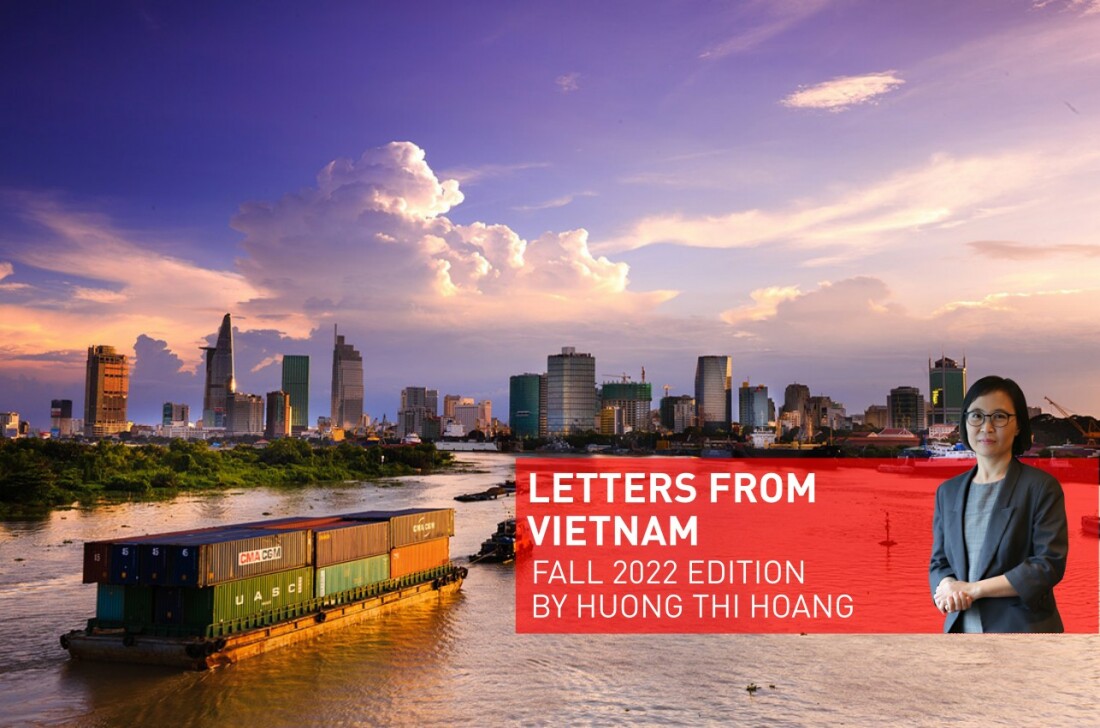 Bremen and Vietnam are growing ever closer together and hydrogen projects from Vietnam: these topics are covered in our letter from Vietnam, directly from Ho Chi Minh City.
Huong Thi Hoang, Director of our Bremeninvest office in Ho Chi Minh City, sends quarterly reports with the very latest overviews of trends, opportunities and new developments.
Our topics for Autumn 2022:

The Vietnamese economy is growing, but can't escape from the global economy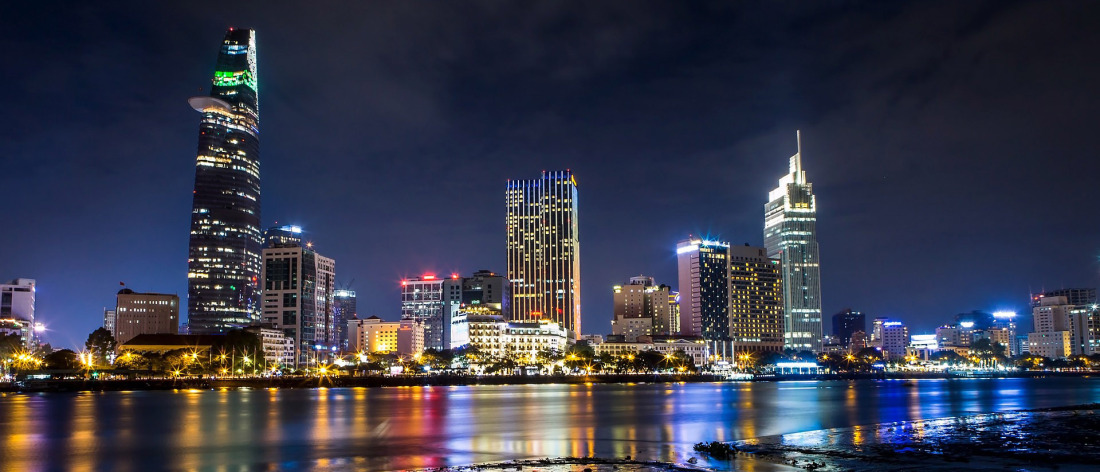 After two difficult years, Vietnam was able to record strong economic growth again in 2022. The World Bank expected to an increase of 7.2 percent, a top value among ASEAN countries. This was accompanied by an inflation rate of 4 percent, which is moderate by current European standards. These figures are due to an exceptional increase in exports, especially to the USA (+17 percent in the first nine months) and also the reopening of tourism as an economic sector after a long period in which tourists were unable to visit Vietnam due to the Covid pandemic.
However, the FDI (foreign direct investments) situation is more modest. Although the first 9 months saw a record number of investments with existing capital, the inflow of FDI funds is around 15 percent less than in the previous year. The reasons for this include the long-lasting closure of the country to travellers, the worsening global economic situation, high inflation rates in Europe and the USA and disrupted supply chains. The country has also been confronted with fuel shortages, with petrol being rationed at some filling stations.
Despite all this, Vietnam still finds itself in a good starting position for improving its economic situation. As "China+1", the country remains an additional or indeed alternative manufacturing location to China and is of interest to many international companies. On a visit in October, Kaspar Rorsted, the outgoing CEO of Adidas, confirmed that the company would be expanding its production capacity there. Not long ago, LEGO, the Danish toy manufacturer, laid the foundation stone of its new factory which will soon bring a billion dollars worth of investment to the Asia region.
Hydrogen as a future source of energy in Vietnam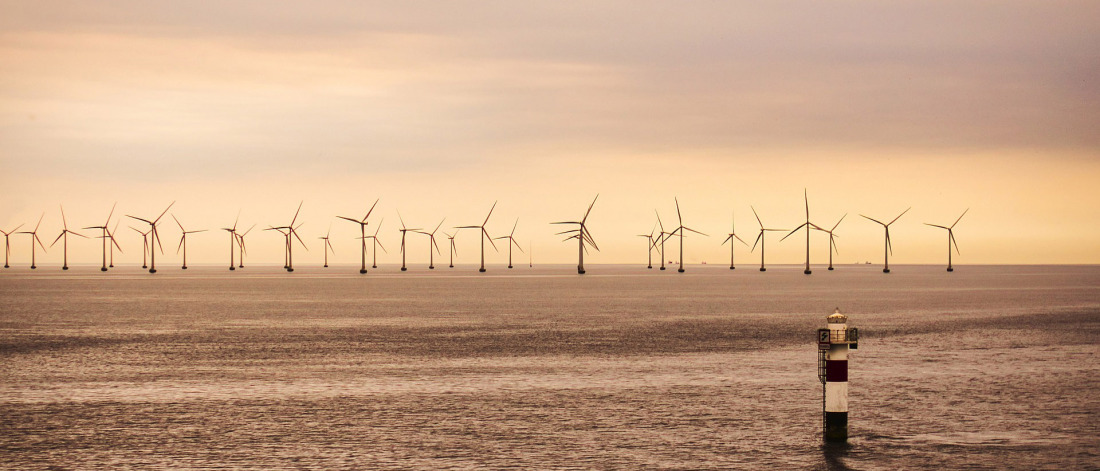 Vietnam's infrastructure is faced with significant challenges: the electricity network and energy supply must expand quickly to keep pace with rapid economic growth (+100 percent before 2030). In addition, the effects of climate change are forcing the country to remodel the existing system. The government has set 2050 as the year by which carbon-neutral electricity must start being generated within the country itself.
One of the component parts of this strategy is the generation of carbon-neutral hydrogen, a subject in which Vietnam is also very interested. In addition to information events on this topic, there are already a number of investment projects: for example, The Green Solutions (TGS) Group, a Vietnamese company, is working with an international consortium to produce up to 30,000 tonnes of green hydrogen and 150,000 tonnes of ammonia in Vietnam.
However, there's quite a lot to do before the carbon-neutral electricity required by this process is also generated in Vietnam: at present, wind and solar power are a very small part of the energy infrastructure (1 and 4 percent). Despite that, Vietnam's long coastline makes it almost predestined for wind power. In theory the country could have installations generating more than 500 gigawatts.
Although there is significant interest from investors in building wind farms in Vietnam, some of these projects founder due to regulatory obstacles. For example, the Vietnamese Ministry of Natural Resources and Environment called a halt to all the approvals processes for wind power projects in October due to worries about granting private companies the right to perform the necessary analyses and measurements on land and at sea. Regulatory and administrative obstacles therefore remain an issue for international investors and must be taken into account for every new project.
However, Huong Thi Hoang, Director of the Bremeninvest offices in Vietnam, hopes that the situation will improve in this respect before March 2023 and that the government will be able to put in place the capacities needed to handle the large amount of interest from international investors and get projects underway.
Da Nang – the hub in the middle of the country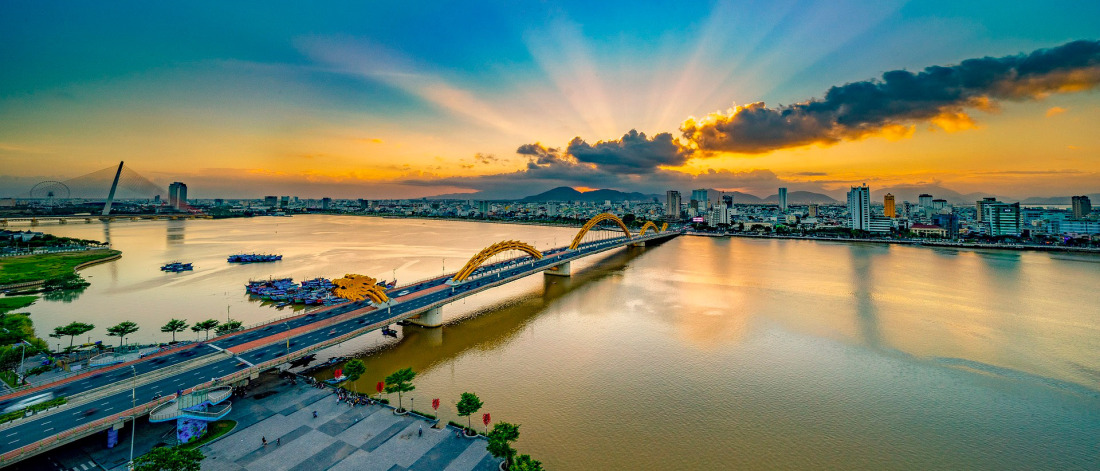 The fifth-largest city in Vietnam, with 1.3 million inhabitants, has developed into one of the most dynamic locations in the country. One of the factors for this growth is its excellent geographical position: the city lies exactly midway between Hanoi and Ho Chi Minh City, linking the two economic centres of the country together. This is noticeable in the transportation sector. The city is very well connected, by car, boat and plane. Before the Covid pandemic, Da Nang's international airport welcomed around 15 million passengers a year and the sea port can handle freight from smaller sized container ships, giving it a link to international shipping routes.
A significant industrial sector, involved in manufacturing consumer goods and electronic products, is the driving force of the city's economy and benefits from the favourable transportation links. In the last few years, the region has also made its mark as an IT hotspot, with many companies setting up business here. This sector expects to see strong future growth, helping Da Nang become a "smart city". Its broadband infrastructure is already well developed and much of the city's administration and health systems are digitised.
One of the contributory factors to this is a successful education sector which produces highly qualified specialist staff. More than 40,000 Vietnamese students attend its 36 universities and high schools.
The city's excellent quality of life also adds to its attractiveness. The cost of living is comparatively low. The city is also framed by miles of beaches and natural landscapes. It has a long history, with many tourist attractions. This makes it the ideal holiday destination, which is why tourism is an important pillar of its economy.
All these factors are attractive to international investors who expect to see the city's economy grow. In 2021, Da Nang won 40 new projects with more than 170 million dollars capital investment. As a result of the current global economic climate, the city expects to see moderate growth, although still above the national average.
A lively exchange between Bremen and Vietnam - Memorandum of Understanding signed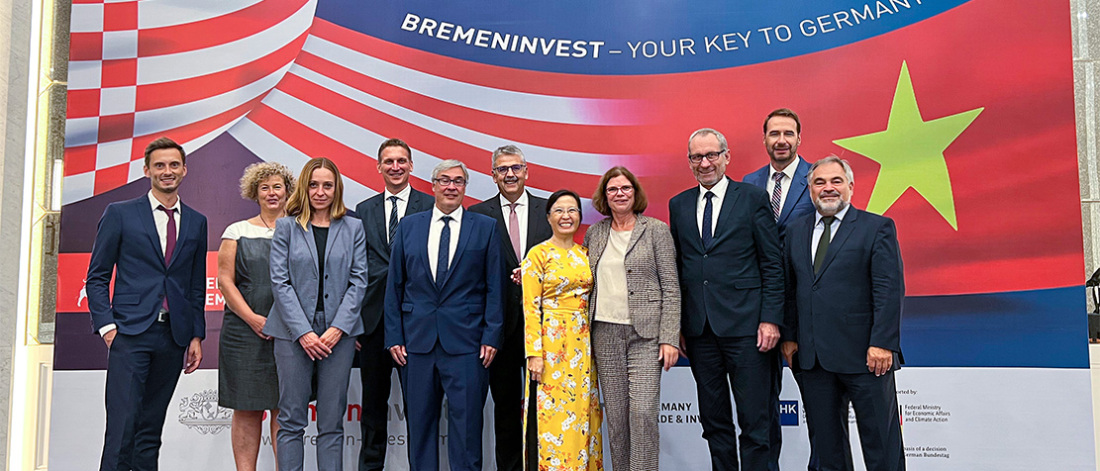 Linking Vietnam and Bremen ever more closely together, agreeing joint projects and getting to know each other – the first three quarters of 2022 were a period of interaction.
The starting point was the Da Nang Investment Forum, held in April, which was organised jointly by Bremeninvest, the international arm of the WFB, and the Investment Promotion Agency of Da Nang in the central Vietnamese city. This is where we showcased our Hanseatic city of Bremen to companies from Vietnam.
This was followed by a return visit from Vietnamese investors and representatives from the worlds of politics and commerce, whom we were delighted to welcome to Bremen at the beginning of September. After receiving an inside view of Bremen as an economic hotspot, Bremeninvest and Da Nang's Investment Promotion Agency signed a Memorandum of Understanding. Its purpose was to enable more effective joint international economic development measures.
Just before then, in August 2022, an Investment Promotion Roadshow was organised in Hanoi and Ho Chi Min City. Over the course of a week, a delegation from Bremen, accompanying Kristina Vogt, Senator for Business, Work and Europe, and Bremeninvest, visited Vietnam. They presented Bremen to over 150 registered guests, at two evening events, and also visited other companies and institutions. As well as providing details of Bremen as a business location, they also discussed the issue of specialist staff. Even at the two events, many companies expressed an interest in founding a company in Bremen or doing business there. They will work with Bremen's business location team to turn these opportunities into reality.