20 September 2023
-
Reinhard Wirtz
"There's a great deal of interest in setting up a business Bremen"
Investing in Bremen
Malte Blank talks about economic cooperation between Bremen and its Turkish twin town Izmir
In May this year, Malte Blank took over as project manager for Turkish companies that want to establish a presence in Bremen.
Returning from a visit to Izmir, he talked to us about his latest impressions of the city and discussed the prospects for further economic cooperative ventures between Bremen and its Turkish twin town.
Mr. Blank, Turkey is one of the countries of prime importance for Bremeninvest, the international brand of the WFB. You recently visited Izmir, Turkey's third-largest city and home to Bremeninvest's Turkish office. What were your first impressions?
Malte Blank: Izmir is a very young city with an open, global outlook and an extremely dynamic economy. It has a lot in common with Bremen, especially when it comes to logistics, wind power and its expanding IT sector. This is why our Bremeninvest office is located there, and actively involved in the city. Bremen's excellent local infrastructure makes it very attractive to companies in Izmir, as the gateway to German and European consumer markets. Bremen also has a well-established Turkish community, which means that new companies have the ideal business conditions from the very start. Last but not least, there are a great many potential partners for cooperative ventures here in the Hanseatic city, such those in our scientific community, when it comes to innovative product developments.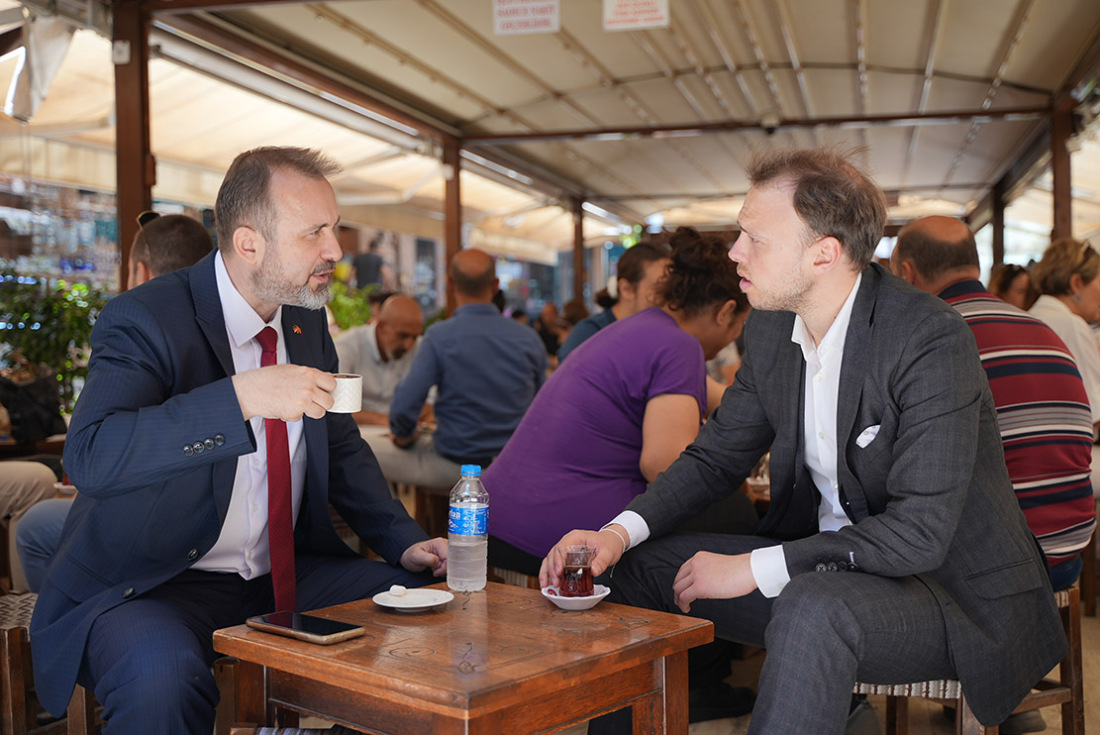 Turkey's current economic situation, with its comparatively high inflation rate, has recently come in for criticism from some observers. Is this an obstacle to the continued expansion of cooperative ventures with partners in Bremen?
Malte Blank: Quite the opposite: from the start of this year to June, there were more than 100,000 visa applications in Turkey for visits abroad: a real stampede, the like of which hadn't been seen in recent years. It was many young people, in particular, who were especially interested in Germany. At the moment, we're getting a great many enquiries from companies who are specifically interested in setting up in Bremen. And the reverse is also true: Turkey is still an important manufacturing location and procurement market for German companies.
What are the factors that continue to make Turkey attractive for joint economic projects?
Malte Blank: Turkey is a very young country with an average age of around 32, and the population continues to grow. This is an enormous advantage because it means great potential for growth in a country that is geographically close to the European Union. Erol Tüfekҫi, Director of our Bremeninvest office in Izmir, was quite right in stating that the relatively low employment and production costs, combined with the weakness of the Lira in Turkey, are having a positive effect on both Turkish exports and local investments, in his latest update. Turkey's strong industrial base continues to make it an excellent market for nearshoring (the relocation of production capacity from Asia towards Europe as a means of countering on-going political and structural problems). Turkey's youthful and growing population is a ready market for consumer goods and also the source of a well-educated workforce.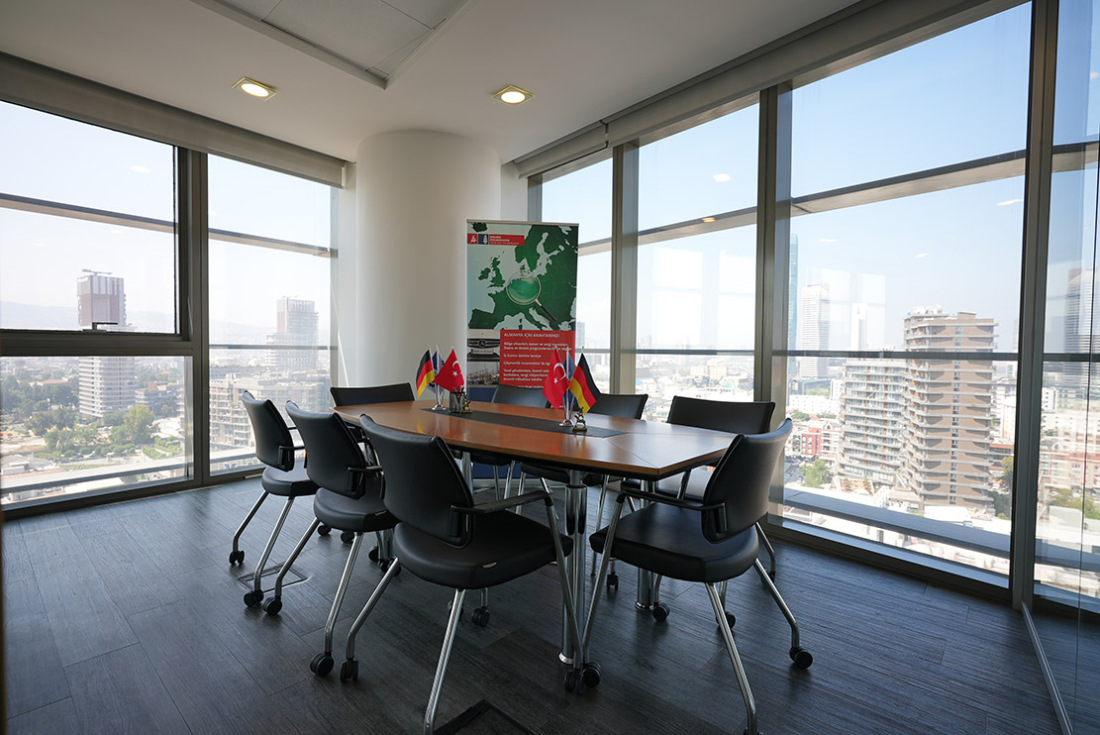 What economic factors make Izmir particularly interesting to potential partners from Bremen?
Malte Blank: Izmir has special economic strengths. The city is a regional hub. There is huge interest in renewable energy sources and energy efficiency in Izmir. Although the whole issue of hydrogen power is still in its infancy, Izmir is already very well advanced when it comes to wind power. Added to this is a massive expansion of the public transport infrastructure in Izmir, and a strong, active local and manufacturing base for a range of products, with a clear emphasis on textiles.
A number of the enquiries Bremeninvest has received have come from leading industrial manufacturing companies. These companies also want to serve customers in Bremen and the surrounding area, especially in the automotive sector. For them, digitalisation is an extremely important issue.
What are the next items on the agenda for the relationship between Bremen and Izmir?
Malte Blank: We want to keep on expanding our activities in Izmir. In October, we're running an Information Day for companies in Izmir. The "Wenergy" clean energy technology fair will be held in Izmir in the first half of 2024, and we want to take part in that. And we will continue to progress the very promising opportunities created since 2022 thanks to the cooperative ventures between the "Teknopark Izmir" technology park and the Constructor University in Bremen.
Thank you for talking to us, Mr. Blank!