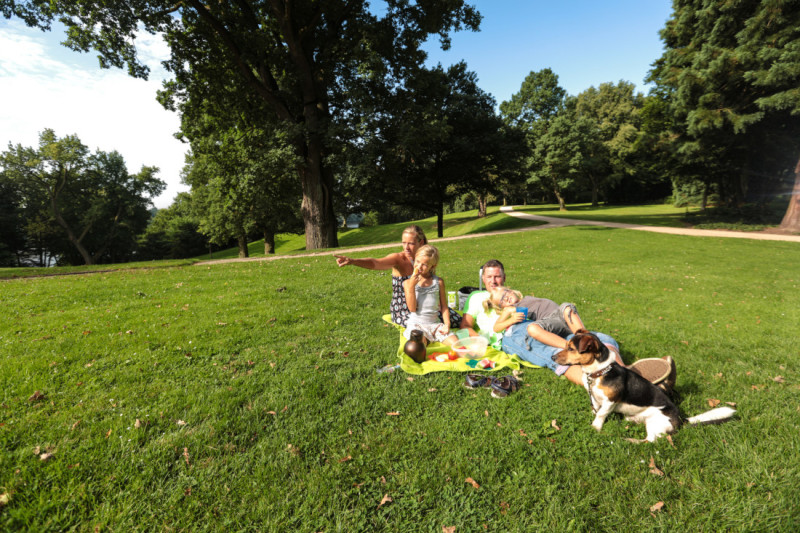 The colours of the local football team, Werder Bremen, are not the only thing that's green about Bremen, as you'll see when you take a stroll around its parks and open spaces. A look at the statistics shows that Bremen is not only Germany's eleventh-largest city, it is also its greenest, offering plenty of space to enjoy nature.
It's the many leafy oases in Bremen that catch the eye and that are such an attractive feature of an otherwise urban area. Whether you're on your lunch break, on a Sunday stroll or just getting from A to B, almost everywhere there's a quiet corner where you can get away from the hustle and bustle of the city.
A closer look at the 15 largest German cities by population reveals figures that show how green Bremen really is. For every Bremen resident there are 42.2 square metres of green space. These are areas that haven't been built on and that are used mainly for recreational purposes, such as parks, playgrounds and allotments. This makes Bremen the greenest city in Germany. The average figure for the 15 biggest cities by population is a meagre 24.5 square metres. In comparison with other cities, Bremen offers more space and more opportunities to get some fresh air, clear your head and enjoy the weather.

© WFB/Raveling