A Vietnamese visiting Bremen for the first time
Investing in Bremen
Bremeninvest opens a branch office in Ho Chi Minh City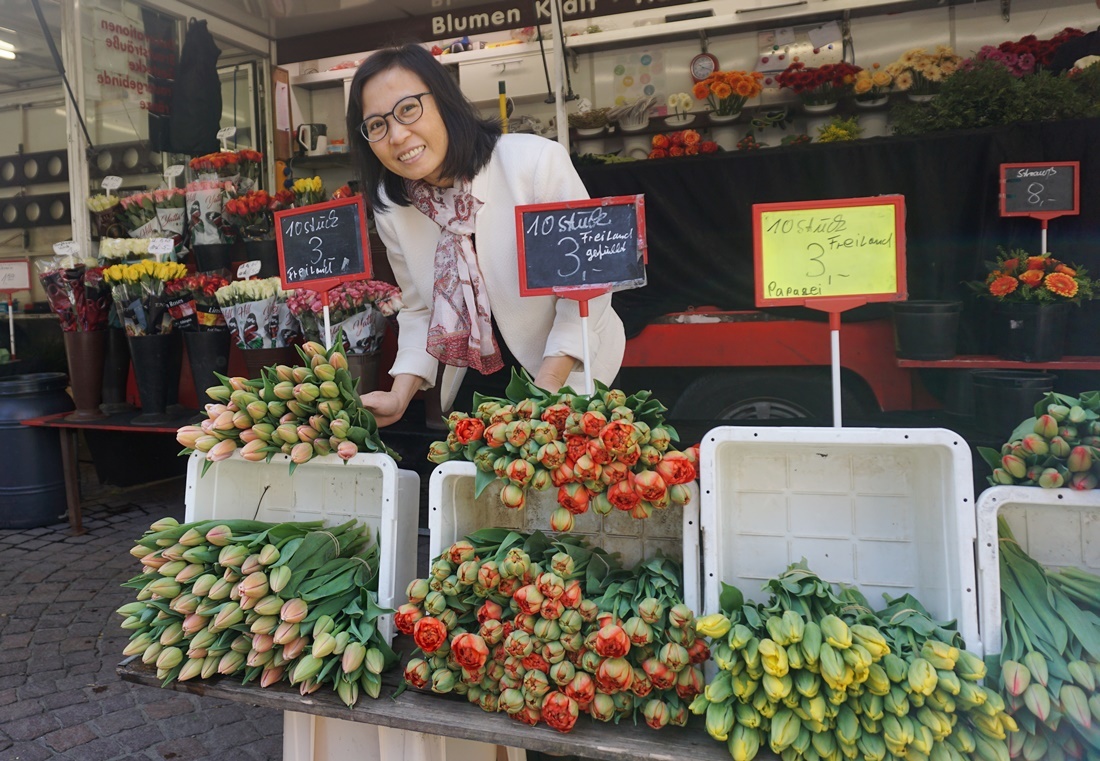 Setting up an enterprise in a foreign country is even more difficult than it is at home. Thanks to the services of Bremeninvest, however, it is much easier for international businesses to relocate to Bremen, Germany. As Bremeninvest has an office in Vietnam, Bremen-based companies now have this advantage in South East Asia as well.
First visit to Bremen – and Germany
Huong Thi Hoang is the country coordinator for Bremeninvest in Vietnam. She works in an office in Ho Chi Minh City and recently visited Bremen – and Germany – for the first time. "You know what surprised me most on my first day in Bremen? That all of the stores were closed," laughs Hoang. She arrived on a Saturday night and wanted to buy something on the following Sunday morning. What she didn't know was that all shops are closed on Sundays in Germany. It is a day of rest, when people spend time with their families and friends or go to church. In Vietnam, Sundays and public holidays are now mainly reserved for shopping.
Manuel Kühn is Hoang's counterpart in Bremen. He put together a schedule for her so that she could see as much as possible and meet lots of companies, institutes and people during her two-week stay. They visited the Senator for Economic Affairs, Labour and Ports, the Chamber of Commerce, the University of Bremen, the Leibnitz Centre for Tropical Marine Research, to name but a few. Hoang and Kühn also talked to SMEs from Bremen that are looking to find a business partner in Vietnam. Moreover, they paid BORDA e. V. a visit, a Bremen-based non-profit organisation that endeavours to bring clean water and sanitation to poor urban areas around the world.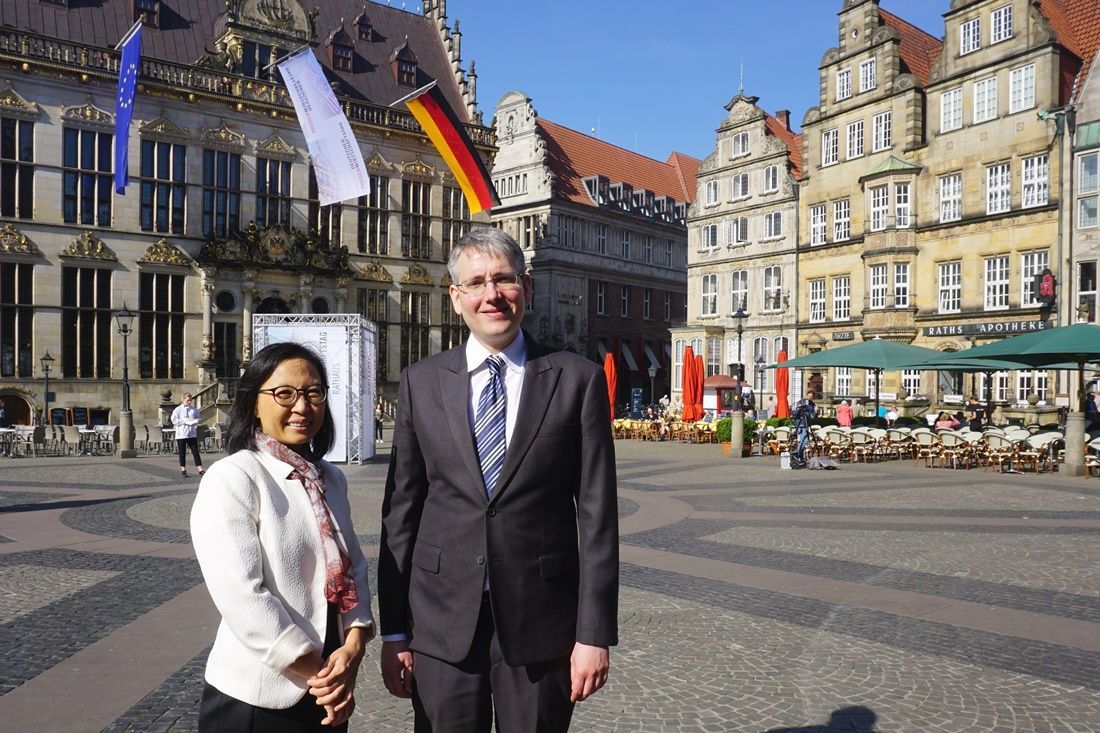 Bremeninvest
Bremeninvest is the international brand of WFB Wirtschaftsförderung Bremen GmbH, Bremen's economic development agency. We help international businesses that plan to establish subsidiaries, branches or start-ups, to relocate to Bremen. With offices in Shanghai (China), Izmir (Turkey) and, since the beginning of 2018, Ho Chi Minh City (Vietnam), we facilitate collaborations with Bremen-based companies and actively promote Bremen as a location for inward investment.
They also went to the coast: to Bremerhaven. There they met with local companies that have a particular interest in establishing business relations with Vietnam. While there, they joined a tour of the fourth-largest container port in Northern Europe and one of the biggest car park in Europe. "It was impressive to see how much logistics is behind such a big harbour and terminal", said Hoang. On another tour, they saw where many of these cars are built: the Mercedes-Benz factory in Bremen – the world's leading factory for the C-Class range.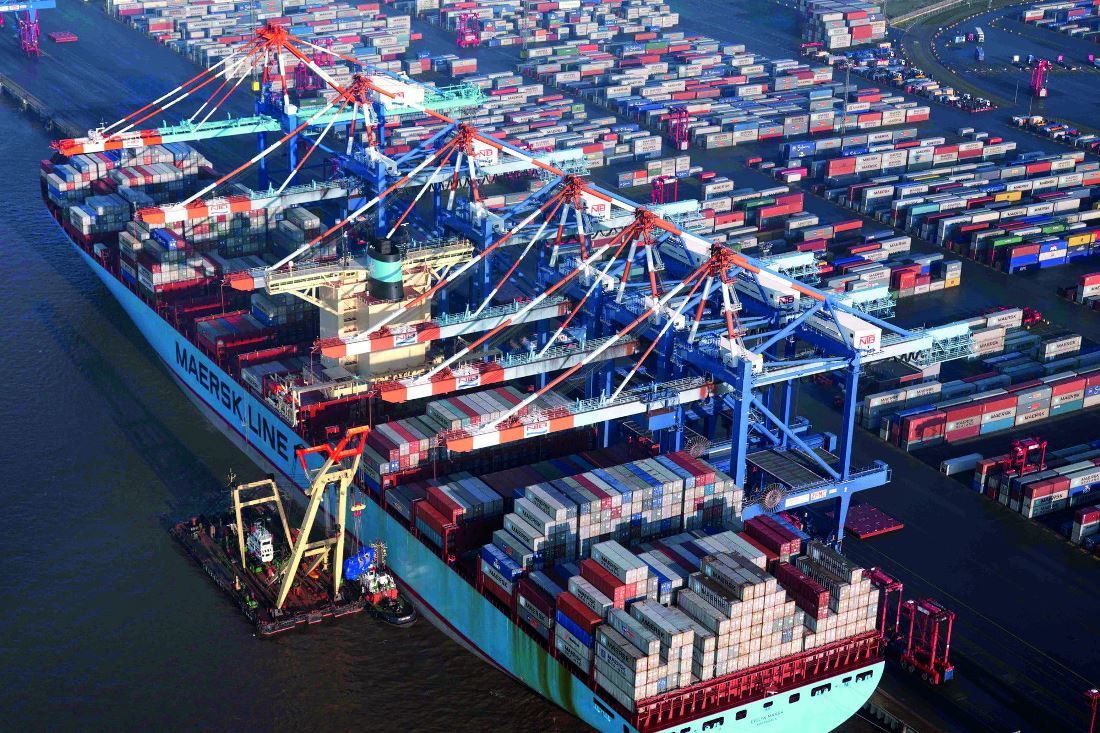 Vietnam and Bremen: similarities that bode well for further collaboration
Bremeninvest focuses mainly on aerospace, maritime and logistics as well as the automotive sector, wind energy and renewables. These industries are also important in Vietnam. Thanks to a rate of economic growth that reached nearly seven per cent in 2017, this Asian country is becoming increasingly attractive to international investors and companies.
A changing economy
"Agriculture is still the most important sector of the economy, accounting for more than 60 per cent of the workforce," Hoang explained. Vietnam is also the world's second-largest exporter of coffee. Other export goods are crude oil, fabrics and shoes. Industrial production is on the rise, including in electronics, and software is on the up as well. Companies are shifting their focus from China to Vietnam. Fish-processing is also big in Vietnam – and it's an industry that Bremerhaven in particular can relate to. "Bremerhaven is a great place for Vietnamese companies to export to Europe," says Kühn. "We can also help them establish a subsidiary to facilitate trade with the EU."
German know-how for the green energy of the future
Vietnamese cities are booming and that means they are using much more energy than before. This rapid rise in demand means the country is now looking for new ways to generate power – for example by using alternative sources such as wind energy. "As a country with a long coastline, Vietnam is perfect for onshore, nearshore and offshore wind farms," says Kühn. "And German companies and investors are ideally placed to help set these up."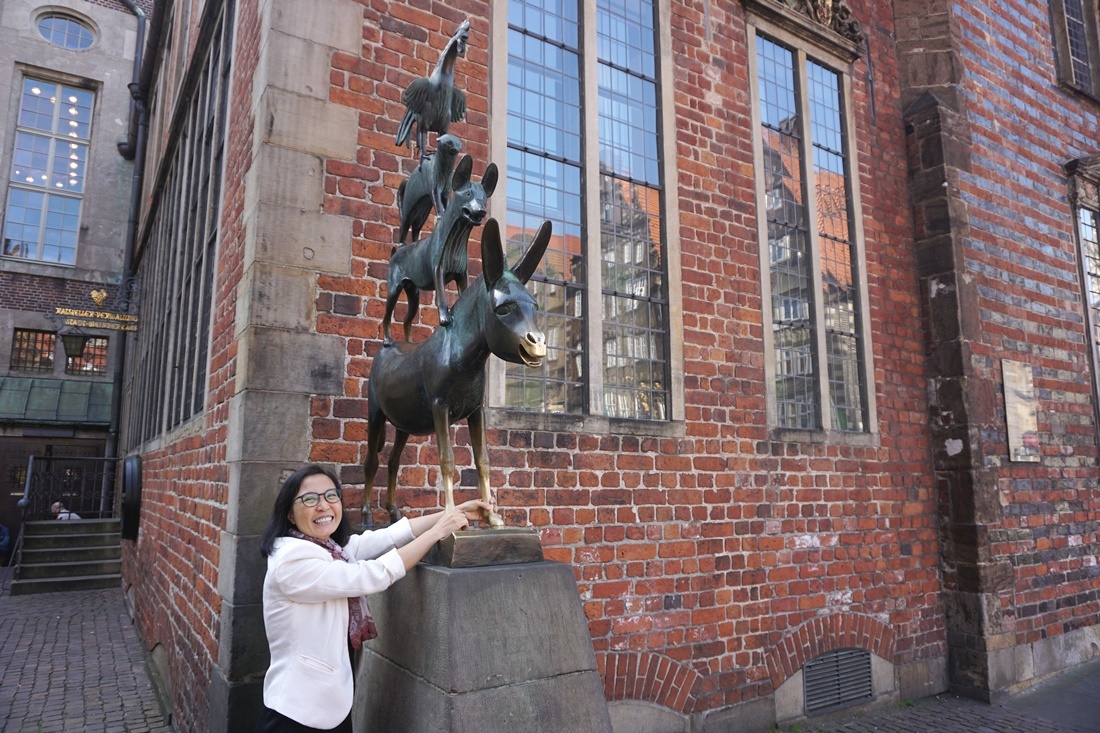 Learning from the European champion of logistics
One of Vietnam's major current projects involves the development of regional logistics hubs. A delegation featuring members of the Ministry of Transportation, representatives of the Ba Ria Vung Tau province and consultancy firms visited Bremerhaven in 2014 to find out how the logistics hub works in the port city. Companies that operate in the maritime industry and logistics sector are looking at this development and identifying opportunities for future collaboration. It will enhance trade between Vietnam and the rest of the globe. In March 2019, Bremeninvest is inviting interested companies from Bremen to visit INMEX in Ho Chi Minh City, an international trade fair for the maritime industry that takes place every two years.
Learning from each other
But it is not just companies that are interested in expanding to Bremen or Vietnam. Universities and other institutions of higher education are also planning to extend their exchange programmes. "The universities in Bremen and in Vietnam are very interested in deeper collaboration," says Hoang. "We are helping them to find suitable partners in the respective countries." In Bremen, the Technology Park is the home of the University of Bremen and the location of many research institutes and high-tech companies. In this article, you can read about what this industrial estate has to offer.
In Bremen's northern district, Hoang and Kühn visited the international Jacobs University, which already offers training programmes for Chinese companies. Vietnamese firms could also send their junior executives to Bremen in order to further their education and build a lasting relationship with the city. "It's an interesting programme," says Kühn. "Educating students from Bremen and abroad and training highly skilled employees is a win-win situation for everyone."
Bremen – a place to live and work
"I enjoyed my stay in Bremen a lot," says Hoang, summing up her visit. "The city is quite peaceful and modern, but not too crowded." During her weekend there, she met other Vietnamese people who have been living and working in Bremen for some time. "It was good to sit with them on the Schlachte Embankment by the Weser river. We got to talk about Bremen and Vietnam, and I saw how proud they were to be part of the Bremen business community."
---
If you want to know more about our services, are interested in establishing business relations with Vietnamese companies or want to attend the INMEX fair, please contact Manuel Kühn, our project manager for Vietnam, +49 (0)421 163 399 477, manuel.kuehn@wfb-bremen.de.

If you reside in Vietnam, please get in touch with Huong Thi Hoang, +84 (0)918 145 647, huong.hoang@bremen-invest.com.

Are you interested in relocating to Bremen? Please feel free to contact Andreas Gerber, team leader of Bremeninvest, +49 (0)421 960 0123, andreas.gerber@wfb-bremen.de.
---
Read seven reasons why business people soon feel at home in Bremen in this article.