11 April 2018
-
Merle Burghart
7 reasons why business people quickly feel at home in Bremen
Quality of life
Wave goodbye to homesickness: say hello to Bremen
Docks, infrastructure, logistics facilities – hard facts take top priority when it comes to the choice of location for international or domestic businesses. And yet the importance of soft factors, such as a sense of well-being after work, shouldn't be underestimated. Language barriers, the cultural gap, and problems finding your way around are hurdles to be overcome. The faster we feel comfortable outside the workplace in the everyday routines and culture of a foreign country, the sooner we feel at home . Bremen, the tenth largest city in Germany, has more than just its port, trade and science to offer: it has quality of life in abundance too.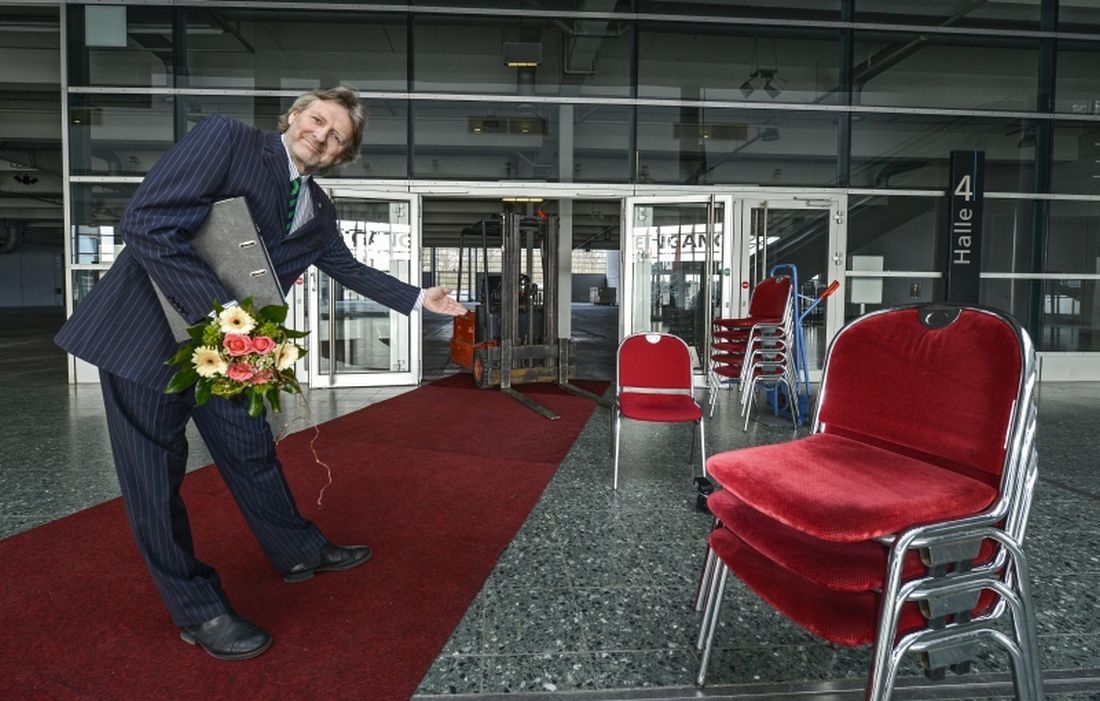 1. Outward facing - from an early age
Bremen is a cosmopolitan city with an international population, proudly hosting scientists from all around the world. So English-language teaching and courses are naturally offered as standard at its universities. And an international school and multilingual nurseries promote integration and understanding in all age groups. As a traditional Hanseatic port, Bremen has benefited from exposure to and interactions with a wide range of nations for hundreds of years. This has rubbed off on its inhabitants. Open-minded and multilingual, Bremeners will welcome you to their midst.

2. A sea of green
Are you out and about outdoors? Close your eyes and listen. What can you hear? Birds twittering, trees rustling, water tumbling. Open your eyes again. What can you see? A sea of green in all directions!

You can experience moments like this right in the middle of the city. Bremen's 150 year-old Bürgerpark is an oasis of parkland and enchanted undergrowth, where thoughts of city life and work are quickly forgotten. Boasting 2,311 hectares of green areas and parks, Bremen is Germany's greenest city. The large number of recreation areas is particularly striking for business people from global cities such as Shanghai, Atlanta, and Istanbul. Here in Bremen it's easy to flee the hustle and bustle of the city and leave the stresses of work behind you. The Rhododendron Park is another great place for some relaxing downtime. With more than 3,300 varieties of rhododendron, the park has the second largest collection of this plant genus in the world.

Why are these green, unspoilt areas important for Bremen? Green surroundings and clear air have been shown to have a positive impact on the motivation and quality of life of its inhabitants!
3. Two wheels are best
Bremen is a compact city, which is easy to navigate by bike. Why not cycle to work through Wallanlagen Park or along the banks of the river Weser?. You won't find any traffic jams, just blue skies and fresh air. The oxygen boost to your brain and muscles will increase your concentration skills and provide you and your colleagues with a productive start to the day. Did you know that no other German city with more than 500,000 inhabitants has as many cyclists as Bremen?


4. Topping the happiness charts
Clear air, blue skies, and green surroundings work wonders for you and your colleagues' motivation. Perhaps this is one of the reasons why the third happiest people in the country live here in Northwest Germany. The region even scoops top place in the 'Job satisfaction' and 'Quality of life and leisure' categories.

5. Beautiful architecture: beautiful Bremen
Speaking of quality of life: 'Old Bremen' houses lend Bremen's streets a flavour of their own. This architectural style was introduced in the mid-19th century, and many buildings have been preserved to the current day. Balconies, rooftop terraces and conservatories are elemental features of the cityscape – while delicate ornamentations and pastel façades make strolling through Bremen's 23 districts a pleasure. What's more: rental prices in Bremen are still a snip, compared with other urban centres like Hamburg or Munich.
6. A party for all seasons
Do you want to get out and have some fun outside your own four walls? Why not visit one of Bremen's many festivals? This city on the river Weser celebrates events throughout the year: from the Osterwiese fair in spring, La Strada and Music Festival in the summer, through to the autumn-time Freimarkt. The historical Christmas market and the 'Schlachte-Zauber' are particularly popular with guests from all over the world. Why not make the most of this opportunity to get to know how Bremeners like to party and make a few new contacts? .
7. Playing in the premier league
If sport is what you are interested in, Bremen has plenty to offer. When it comes to sport, the city is in the premier league. Werder Bremen, the city's football team, provides plenty of thrills in the Weser Stadium. And the basketball squad is equally impressive, with a cool name to match: the Polar Bears. All good things come in threes: Bremerhaven's ice hockey team the Fischtown Pinguins successfully made the leap to the premier league in 2016.
It's not easy to exchange your home for a foreign culture. But if you open yourself up to Bremen, you'll soon find you have a second home in North Germany.