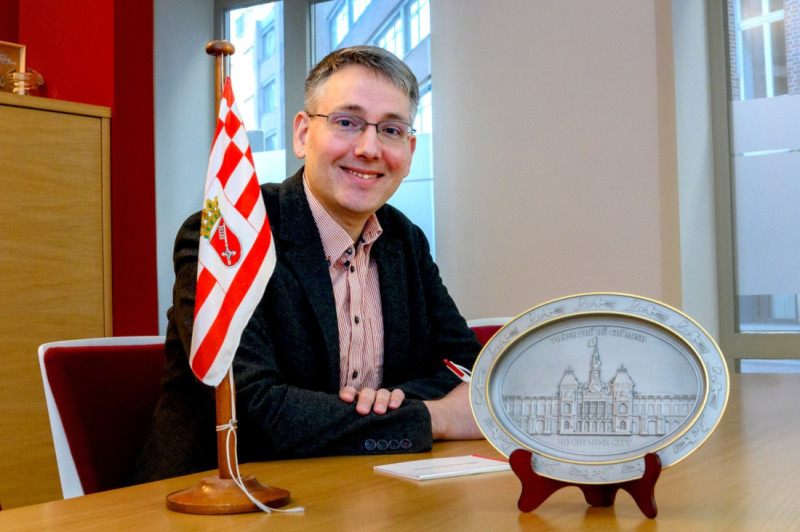 In January 2018, WFB Wirtschaftsförderung Bremen GmbH (Bremeninvest) opened an office in Ho Chi Minh City, making Bremen the first federal state with its own representation in Vietnam. The country on the South China Sea is widely seen as a bridge to South East Asia, and is one of the region's emerging markets. In this interview, Manuel Kühn, international relocation project manager with a focus on Vietnam at Bremeninvest, reports on the launch in Vietnam, initial successes, promising partnerships and plans for 2019.
Why did Bremeninvest open an office in Vietnam in January 2018?
Martin Günthner, the Senator for Economic Affairs, visited Vietnam with a delegation from the chamber of commerce at the end of 2016. He was impressed with the country's economic growth and raised the prospect of establishing an office there. We examined this idea in great detail, and set up the office in Ho Chi Minh City with our representative Hoang Thi Huong at the end of 2017. The overseas office advises investors as well as businesses from Vietnam looking to base themselves in Bremen, who it supports in finding and acquiring premises in Bremen. Companies from Bremen can also benefit from our network of contacts in Vietnam, and receive individual advice relating to their business interests.
What's been happening since the official opening?
Our first challenge was to build structures and establish networks within Vietnam. Networking plays a much greater role over there than it does here – you're either in or you're nowhere. The network landscape is quite confusing at first glance, so it was essential for us that we employed someone locally who has been active in business there for over 20 years, has lots of contacts and is extremely familiar with the structures.