Bremen Advertises Itself in the United Kingdom
News
Opportunities for relocating companies and strengthening trading relationships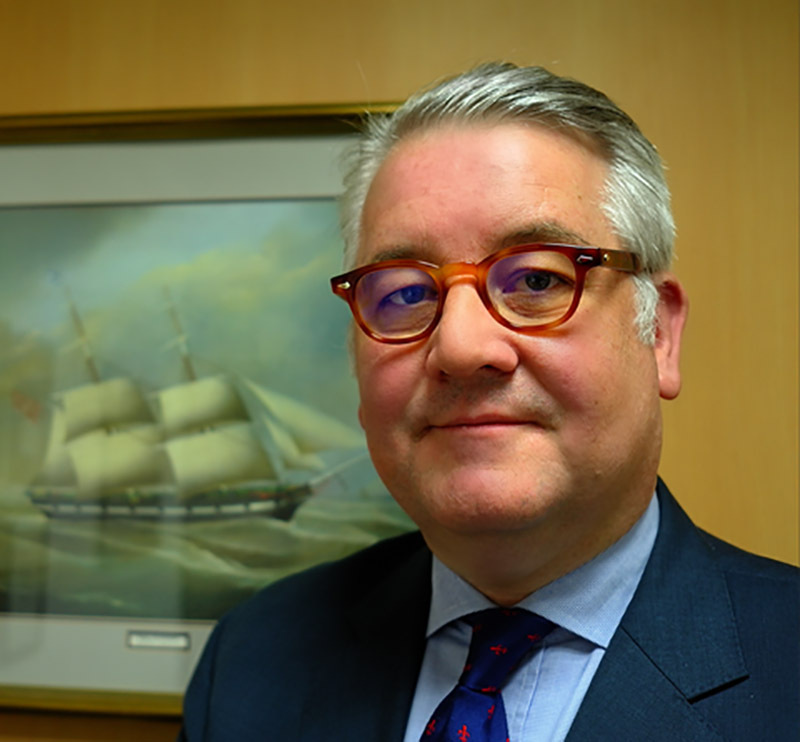 The United Kingdom has been outside the Single European Market since 01.01.2021. Since then, UK companies have found trading with the EU businesses much more difficult as a result of numerous new regulations, customs duties, charges, taxes and logistical and organisational hurdles.
Bremeninvest, Wirtschaftsförderung Bremen GmbH (WFB)'s business representative abroad, has been active in London since 01.01.2021. Its remit is to find UK-based companies that are interested in relocating to Bremen and to boost trading relationships with them.
Peter Decu, who is himself from Bremen, is representing the state of Bremen in London, for Bremeninvest. An expert in export trade, he previously spent 31 years at Handelshaus C. Melchers GmbH & Co. KG, 23 years of which were as head of its Shanghai office. He is now running the marketing campaign for the state of Bremen with his company, Brelon Ltd., on behalf of the WFB.
His work in London includes promoting Bremen and Bremerhaven as business locations, both commercially and for tourism, finding and supporting UK companies that are interested in relocating there, setting up a network and running info-events. "As well as affecting British companies, Brexit is having a huge impact on international companies that located themselves in the United Kingdom so they could serve the Single European Market. Bremen is a high-powered business location, with a wealth of expertise and excellent links to the Single European Market, so it is ideally placed to benefit from this", said Andreas Heyer, Chair of WFB's Management Board. "We expect to see increased interest from companies in the United Kingdom and are reacting to that by running our campaign there for a limited period of two years."
Bremen's relocation campaign is primarily aimed at export-driven companies that can benefit from Bremen's infrastructure: its harbours, logistics and connections to the hinterland. The campaign will also support Bremen-based companies and institutions that want to establish business relationships and work together with partners in the United Kingdom. "Here, we are targeting both companies that want to export from Bremen and British companies that would like to import goods and services into the EU", added Clas Vögeding, Project Leader for International Relocation at the WFB.
"Peter Decu brings exceptional professional experience in both the British and Asian markets, as well as extensive knowledge about Bremen as a location, to the job. As a result, he is the ideal person to represent Bremen", said Vögeding. "This is especially useful because the intention is to attract Asian companies, currently headquartered in the United Kingdom, to Bremen. They now need a more direct way to access the Single European Market. Bremeninvest will act as Bremen's single point of contact, providing companies with dedicated support," explained Vögeding.