Letters from Silicon Valley: Summer 2021
Letters from ...
Technologies and trends from the valley of the techs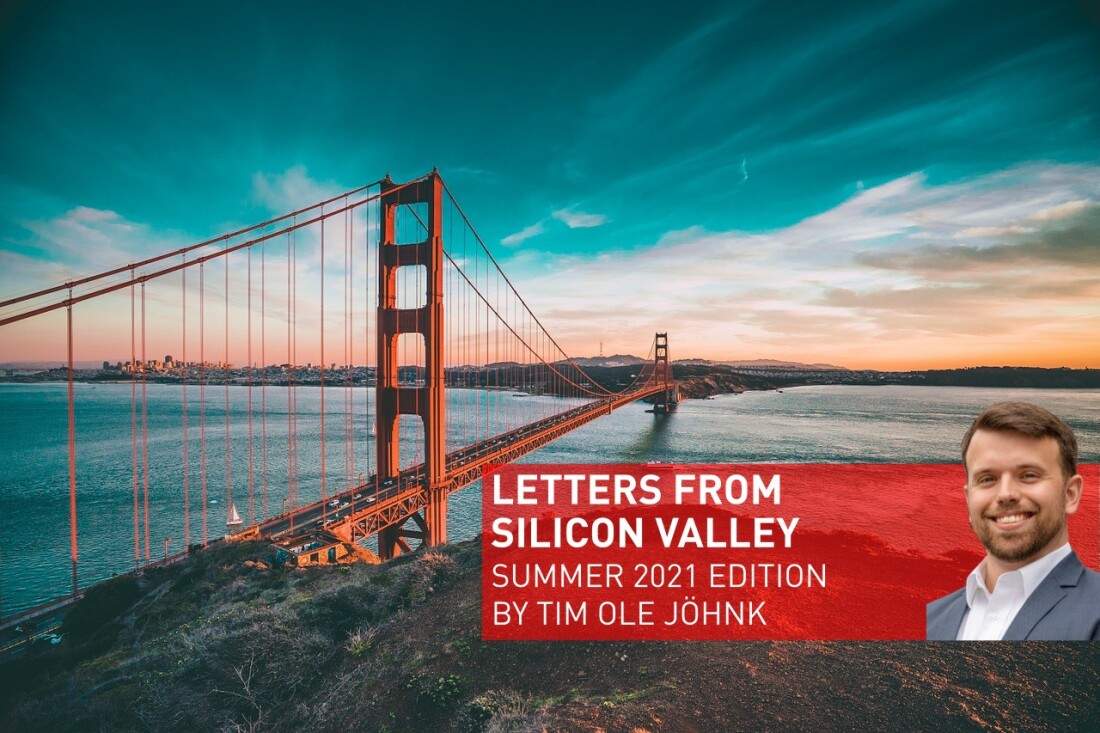 Meat that's grown in a laboratory and plant-based protein alternatives are getting ready to change our nutritional habits. In this newsletter, we're going to take a closer look at this industry and showcase ten extremely promising start-ups from around the world.
Tim Ole Jöhnk, Director of the Northern Germany Innovation Office (NGIO), reports directly from the USA on topics that have been hotly debated by Silicon Valley over recent days and weeks.
Fish and meat from plants – a brand new innovation or already part of everyday life?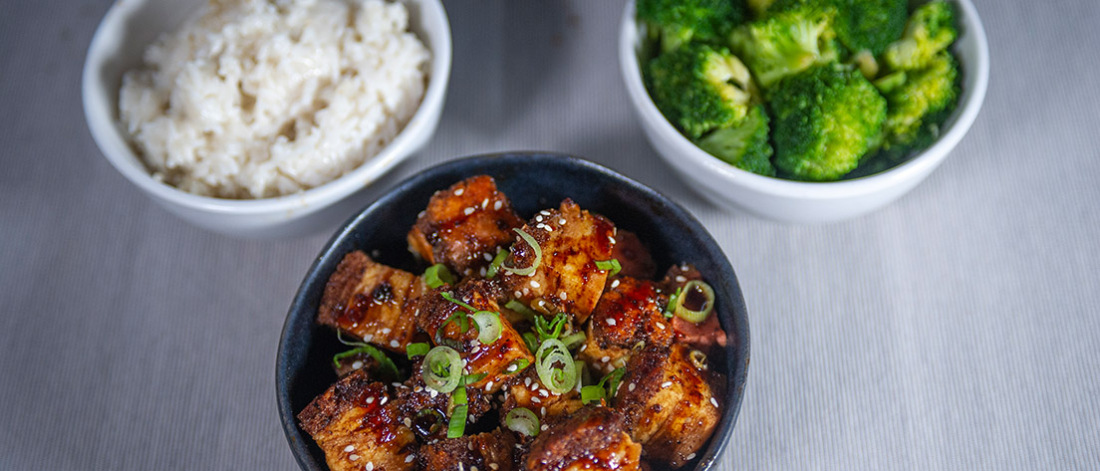 It's a while since meat and fish substitutes have been seen as radical new products. The highly publicised stock market launch of Beyond Meat from Los Angeles is already two years in the past. Its direct competitor, Impossible Foods, from Redwood, California, sells its burgers world-wide in fast-food chains such as Burger King or through retailers such as LIDL. Meat alternatives are no longer simply hype, they're serious competition.
Both companies use meat alternatives based on plant proteins. According to the Good Food Institute (GFI), the company has annual revenues of 1.4 billion Euros in the USA, and is growing steadily (2020: 45 percent). However, until now, its market share of 1.4 percent is still very modest when compared to the sale of meat overall.
Still, this situation could change considerably in just a few years. According to the GFI, the much more widely available alternatives to milk already have a 15% share of the market. OATLY from Sweden, which is the best-known brand of plant-based milk, also made its stock market début quite recently.
This shows that 98 percent of the people who consume meat alternatives also eat meat and that they are highly likely to buy plant-based alternatives again after their first purchase. This means that the potential market for alternative products is truly enormous. So large, in fact, that some analysts are saying that the USA already reached "peak meat" in 2020. As a consequence, we can expect to see a drop in the future market share for "real" meat and for consumer spending in this sector.
In addition to creating alternatives to meat and fish from plants, Silicon Valley and rest of the world are working on how to grow real meat in a laboratory – "lab-grown meat". This is a much greater challenge because it involves using stem cells from real animals, which are then stimulated to develop into real muscle fibres in the Petri dish. Hundreds of millions of dollars are being invested in these projects around the world (see list). For example, Memphis Meats from the Valley benefited from a 160 million dollar investment in 2019. In Singapore, the first lab-grown chicken meat was granted regulatory approval at the end of 2020 and sold in a restaurant at the very competitive price of just under 20 dollars per dish. The product itself was produced by the Eat Just start-up based in San Francisco, which has already received more than 400 million US dollars in funding. The very first chicken meat from a bioreactor has also been served up in tests conducted in Israel.
Lab-grown meat or fish substitutes are not yet commercially available on a large scale, but a number of start-ups are very close to having market-ready products. As with every other technology, it's the high costs involved in developing these products that will prevent them from being immediately competitive. However, companies involved in this market in Silicon Valley and elsewhere are sure that the economies of scale will also apply here. The World Economic Forum is predicting a broad-based market start in 2023.
Major players are already well aware of the enormous market potential for meat and fish substitutes. Merck, the pharmaceuticals giant, has made its services available for research and for the production of cell cultures on an industrial scale. In addition, Tyson Foods, the USA's largest meat processor, has added its own line of alternatives to its range, after many years of investment in the Beyond Meat start-up. Food industry giants such as Nestlé, Unilever and Danone also have a well-established involvement in this sector. Despite this, there are still opportunities for medium-sized enterprises such as Rügenwalder Mühle (see below).
10 start-ups with fish and meat alternatives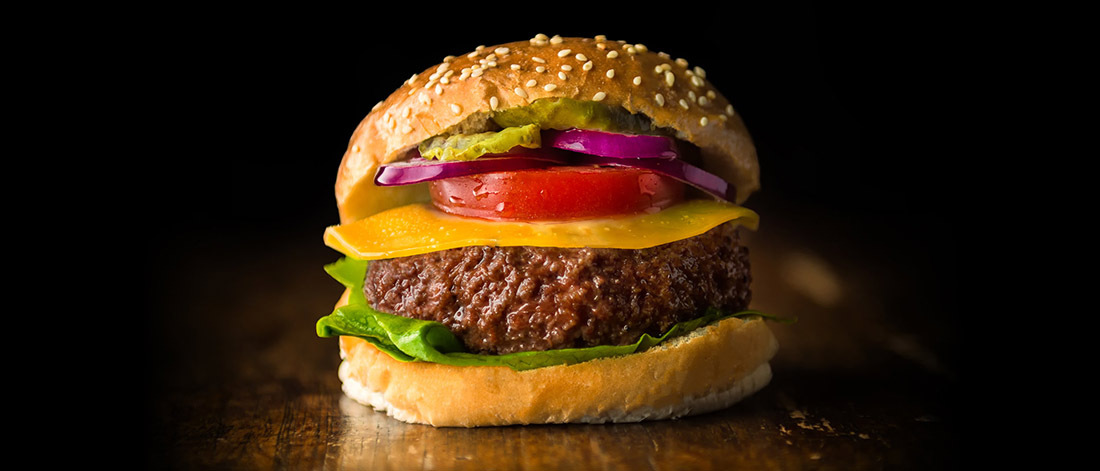 There's no alternative to meat alternatives: according to the World Resources Institute, the demand for meat (if current rates of consumption are projected into the future) could grow by 88% by 2050, thanks to population growth and increasing levels of affluence. The extra farmland this would require would be the same size as India, and would significantly increase the amount of CO2 produced by the meat industry.
Meat alternatives are the only way of preventing this worst case scenario. This is why current forecasts assume that the market for "traditional" meat will continue to shrink. By 2040, meat alternatives could even overtake the market share of the animal-based original, according to a study conducted by Kearney. This is why start-up companies throughout the entire world are busy working on alternatives. We've listed some of the promising candidates here:
1. Gathered Foods (USA)
Gathered Foods produces Good Catch, a 100 percent plant-based alternative to fish and seafood. At the start of 2020, the company completed its Series B round of investments of 32 million US dollars.
Type: plant-based
2. Shiok Meats (Singapore)
Shiok Meats is the world's first company to create cell-based shrimp meat. In September 2020, the company completed its Series A round of investments of more than 12.6 million US dollars and is planning a trial production of cell-based shrimps, which should appear on the shelves in 2022.
Type: cell-based
3. Aleph Farms (Israel)
With its many start-ups in the lab-grown meat sector, the food industry in Israel has become a real talking point. Aleph Farms combines lab-grown meat with 3D printing and introduced its first artificial steak at the end of 2020.
Type: cell-based
4. The Plant Based Seafood Co (USA)
The Plant Based Seafood Co was founded in 2020 and produces plant-based fish substitutes. Its first product appeared in August 2020. In September, the company won the "Most Innovative" Spirit of Innovation prize and received the PETA Libby award in the "vegan best meat" category.
Type: plant-based
5. Kuleana (Spain)
This company creates tuna and salmon flesh from plant proteins. Its first product, tuna, is based on iron, algae oil and a mix of other proteins. The company has received 50,000 Euros in seed funding and was part of the summer cohort of the "Y Combinator" start-up-program.
Type: plant-based
6. Kinoko Labs (Germany)
Kinoko Labs develops both meat and fish from mycelium (in other words, fungi) and aims to bring ready-to-cook products (already spiced, marinated and coated) to the market.
Type: fungi/plant-based
7. New Wave Foods (USA)
The company produces an alternative to shrimps, which is manufactured from sea grasses. The start-up, which attracted 18 million US dollars in Series A funding in January 2021, sells to restaurants and other commercial caterers.
Type: plant-based
8. Prime Roots (USA)
Prime Roots is currently the only company in the world that creates meat and fish substitutes from koji mould. The company is a pioneer in fermentation processes and technologies and attracted 16 million US dollars of series A funding in July 2020.
Type: fermentation/plant-based
9. Avant Meats (Hong Kong)
Avant Meat uses cultivated fish cells to create Asian delicacies such as swim bladders and sea cucumbers. The first products from this company made their début in November 2019. In February 2021, the company presented a cell-based functional protein, designed for use in skin cosmetics. In December 2021, the company received seed investment of more than 3.1 million US dollars.
Type: cell-based
10. Mosa Meat (Netherlands)
The Netherlands is regarded as a pioneer in the meat-cultivation industry and Mosa Meat is one of the best-known start-ups. With investments of more than 85 million US dollars, it's right at the forefront, with a company history stretching back to 2016.
Type: cell-based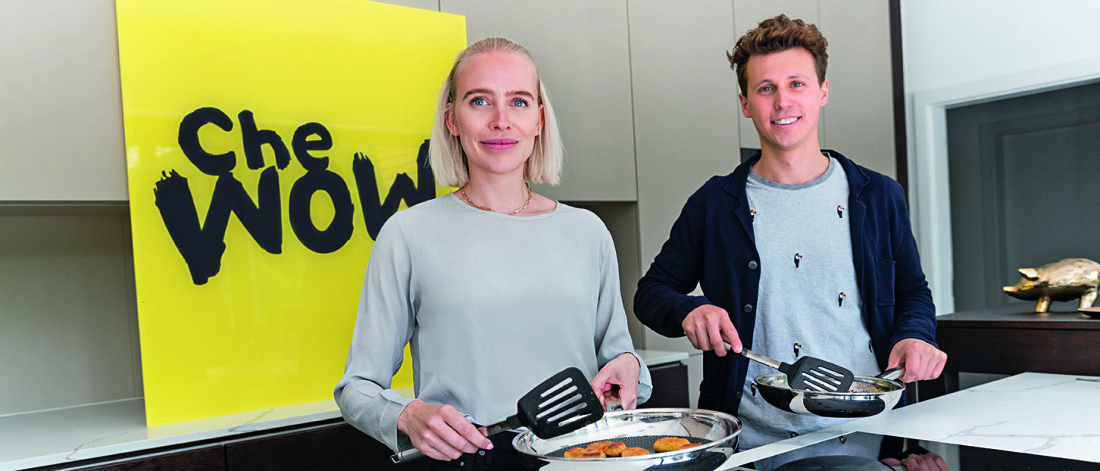 The market for "alternative protein", as milk, meat and fish substitutes are also known, is also growing in Germany. Today, milk alternatives account for more than five percent of the market (according to the Handelsblatt trade journal). In the first quarter of 2020, the demand for meat alternatives rose by 37 percent compared to the previous year. And: the amount of meat and milk consumed per capita has been falling for many years. A German success story is Rügenwalder Mühle. Just about a year ago, the company reported that the revenue generated with meat substitutes overtook the revenue from traditional sausages for the (German) first time.
As a city that is famed for its food, Bremen is also responding to the trend for meat replacement products: the city's start-ups and established companies alike are actively involved in investigating this rapidly developing market. For example, the Nordsee fast food chain, from Bremerhaven, now has a fried "Visch" (German) (from "vegan" plus "Fisch", the German for "fish") on its menu. This is an alternative to traditional fried fish, and is made of rice, wheat and pulses. Deutsches Milchkontor, Germany's largest dairy group, is also involved with the trend.
In contrast, the CheWOW start-up company is bringing meat alternatives into supermarkets (German). With lasagne, fish fingers and nuggets made of broad beans or doner kebabs made of pumpkin seeds, you'll already find products created by this young company on shelves in Rewe or Edeka supermarkets in several locations throughout Germany.
In addition to the production of meat substitutes, the market for protein alternatives is also a potential area of growth in the mechanical engineering and biotech industries. Frequently used vegetable substances, such as beans, peas, oils or seeds, do not have to be processed in revolutionary new ways, even to create meat substitutes: there are already many machines on the market that are able to do this. This, added to the fact that consumers are increasingly concerned about regional production and origin, means that there is the potential for medium-sized enterprises to get their share of this trend.
A similar situation can be seen when it comes to lab-grown meat because this relies on many processes that are standard in the biotechnology industry, such as the bioreactors in which cells reproduce. There are opportunities here both for suppliers and for companies in the medical technology sector.