4 March 2021
-
Jann Raveling
Employing staff from outside Germany
News
The Welcome Service helps companies attract skilled workers from abroad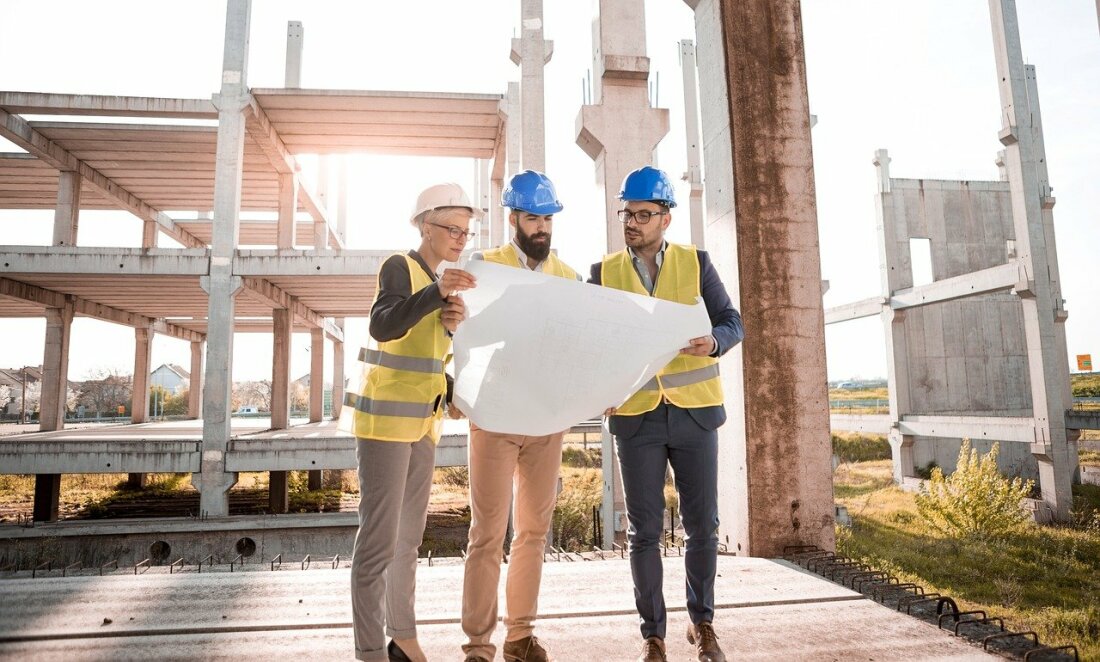 Recruiting staff from outside Germany: the recent Skilled Labour Immigration Act has speeded up the process. After just one year, Bremen has already seen a positive impact.
With its sunny climate and temperatures of between 25 and 30 degrees Celsius, the Mexican city of Monterrey conjures images of sandy beaches, palm trees and sea bathing in the minds of Bremen's citizens. The contrast between that and the climate that greeted the healthcare workers from the Latin American metropolis when they arrived in Bremen at the beginning of the year could not have been greater: they were met by rain, frost and snow.
And also by Tatjana Bechthold. She is a project manager from the Gesundheit Nord (GeNo) hospital group and responsible for looking after the newcomers. "We're also affected by the skills shortage", she explained, which is why she's so pleased to see the new recruits (German).She welcomed the new healthcare workers, providing fully furnished apartments and also a handy umbrella.
The German Skilled Labour Immigration Act simplifies the recruitment process
The new legislation, called the Fachkräfteeinwanderungsgesetz in German, has made it much easier to come to Bremen. The act came into force on March 1st 2020. Despite its rather cumbersome title, this legislation has simplified and speeded up much of the recruitment process.
It is designed to attract skilled workers from countries outside the EU. This used to involve a long-winded process that often dragged on for months, if not years.
A comparison of the old legislation and the new Skilled Labour Immigration Act:
| | |
| --- | --- |
| Old regulation | New regulation |
| Immigration only permitted for under-subscribed professions | Immigration now possible for any profession |
| No sector-specific exceptions | IT professionals can now come to Germany without a recognised qualification |
| Mandatory check to see whether an EU citizen could fill the position | No priority check |
| Long processing times | Fast-track processing now available (cost: 411 Euros) |
| Complicated process | Streamlined approvals processes |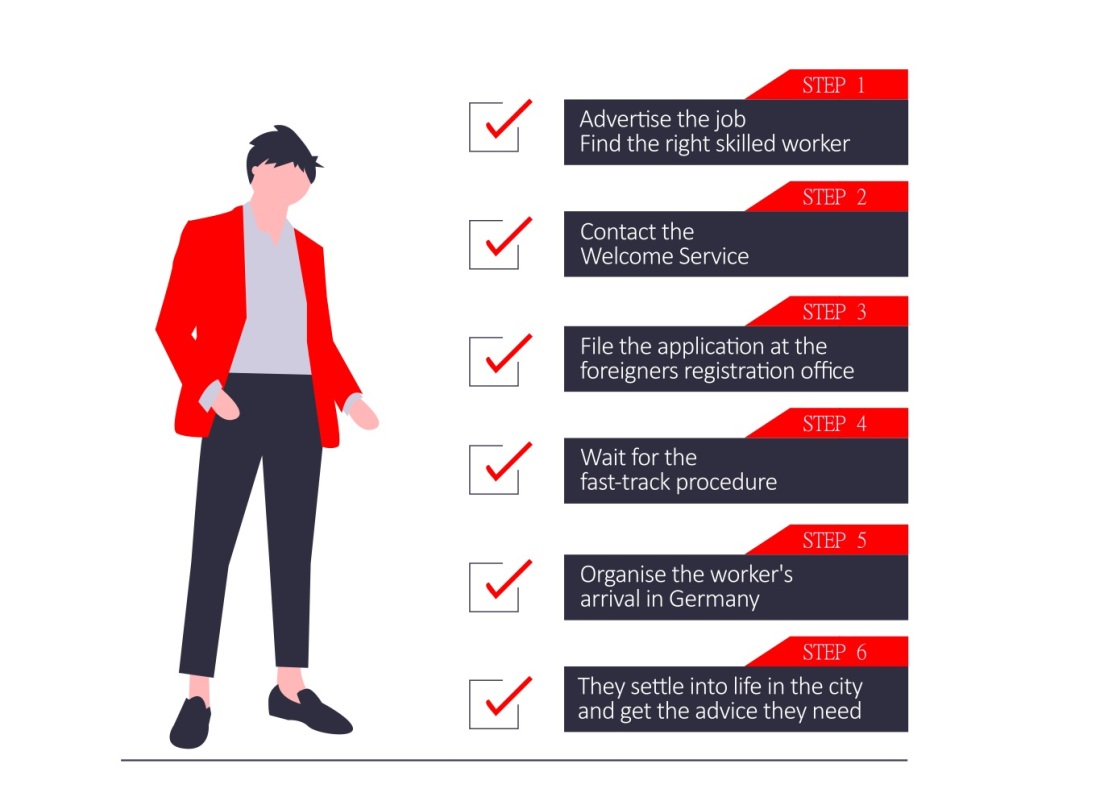 New regulation met with overwhelming approval
This new legislation has attracted a great deal of interest from other companies in Bremen. "We saw an increase in demand when the program started in Spring 2020. However, the lock down measures enforced since then have rather pushed this topic into the background. Nevertheless, we expect to see demand rise once again in future", said Manuel Kühn from the WFB's Welcome to Bremen Service (German), reflecting on the initial positive impact of the legislation.
According to recruitment specialists, the shortage of staff is most noticeable in healthcare, but other sectors, such as the IT industry are also keen to add to their workforce.
The Welcome Service is the first point of contact
There's a lot to do, especially for the Welcome Service, which helps companies with the recruitment process and supports newly arrived workers find their feet in the working environment. "We're here to help everyone and are always pleased to get a call", explained Kühn. "Even though the new process is much faster and much less complicated, being supported by someone who knows all its ins and outs is a great advantage."
The GeNo hospital group has benefited from this support. The Welcome Service worked together with representatives from the IQ Network's support program project group and GeNo, primarily to help with questions about different issues involved in coming to and integrating in Bremen.
More than just bureaucratic procedures: it's a real network
As the regional coordination service for skilled worker immigration for the State of Bremen, the Welcome Service is the interface to accreditation and immigration authorities, such as the Service Center for Professional Recognition (the ZSBA), the Federal Agency of Employment and the Foreigners' Registration Office.
The Welcome Service does a lot more than just provide help in official matters. "That's actually just one part of what we do", said Kühn. The project leader and his team are currently creating a network of skilled workers in Bremen and promoting opportunities for the integration of new recruits.
Bremen's new inhabitants, who have come from abroad, don't just want to work here: they want to establish new lives and feel at home in the city. Just like the twelve healthcare professionals from Mexico: "They have to get to grips with life in a foreign country, with an unfamiliar language. They're long way from their families and in a completely different working environment. Added to this is the pressure of time and work", said Birte Rabiega from the intercultural organisation support section in Bremen's IQ Network, describing her situation (German). Bremen's IQ Network helps support companies and organisations with issues involving intercultural openness.
Working together to create a warm welcome to Bremen
This section is an important part of the Welcome Service. "We work closely with institutions from all over Bremen to make it as easy as possible for newcomers to settle here", explained Kühn. This includes, among other things, the "Welcome to Bremen" website, www.welcometobremen.de, which has links, FAQs and tips about living in Germany – in a number of different languages, as you'd expect. The Senator for Economy, Employment and Europe arranges meet and mingle sessions at which employers get together to discuss common strategies for resolving recruitment challenges.
"We're also busy developing other opportunities and networks designed to make starting a new life in Bremen as easy as possible for employees and employers alike", said Kühn. This is by no means simple, which is why Kühn will shortly be joined by two new colleagues who will bring fresh energy and expertise to the Welcome Service for the future... and, of course, to the city of Bremen.