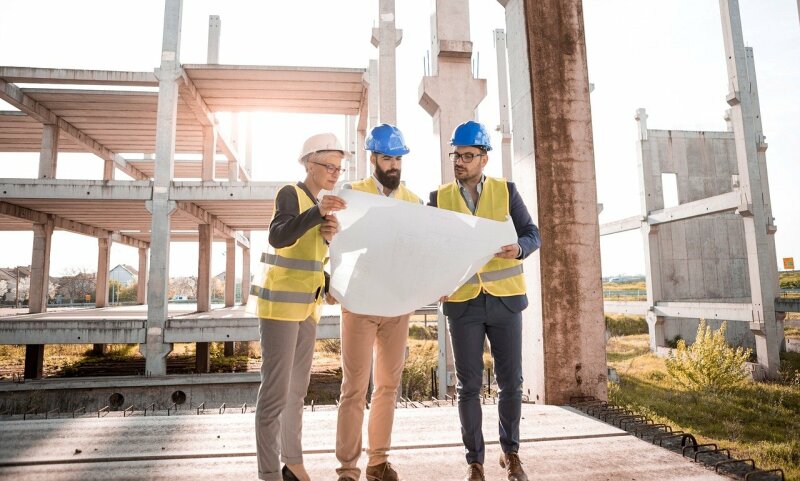 Recruiting staff from outside Germany: the recent Skilled Labour Immigration Act has speeded up the process. After just one year, Bremen has already seen a positive impact.
With its sunny climate and temperatures of between 25 and 30 degrees Celsius, the Mexican city of Monterrey conjures images of sandy beaches, palm trees and sea bathing in the minds of Bremen's citizens. The contrast between that and the climate that greeted the healthcare workers from the Latin American metropolis when they arrived in Bremen at the beginning of the year could not have been greater: they were met by rain, frost and snow.
And also by Tatjana Bechthold. She is a project manager from the Gesundheit Nord (GeNo) hospital group and responsible for looking after the newcomers. "We're also affected by the skills shortage", she explained, which is why she's so pleased to see the new recruits (German).She welcomed the new healthcare workers, providing fully furnished apartments and also a handy umbrella.
The German Skilled Labour Immigration Act simplifies the recruitment process
The new legislation, called the Fachkräfteeinwanderungsgesetz in German, has made it much easier to come to Bremen. The act came into force on March 1st 2020. Despite its rather cumbersome title, this legislation has simplified and speeded up much of the recruitment process.
It is designed to attract skilled workers from countries outside the EU. This used to involve a long-winded process that often dragged on for months, if not years.
A comparison of the old legislation and the new Skilled Labour Immigration Act:
| | |
| --- | --- |
| Old regulation | New regulation |
| Immigration only permitted for under-subscribed professions | Immigration now possible for any profession |
| No sector-specific exceptions | IT professionals can now come to Germany without a recognised qualification |
| Mandatory check to see whether an EU citizen could fill the position | No priority check |
| Long processing times | Fast-track processing now available (cost: 411 Euros) |
| Complicated process | Streamlined approvals processes |