6 January 2022
-
Jann Raveling
What Britons like Best about Bremen
Investing in Bremen
The British Chamber of Commerce in Germany e.V. is actively involved in German-British relations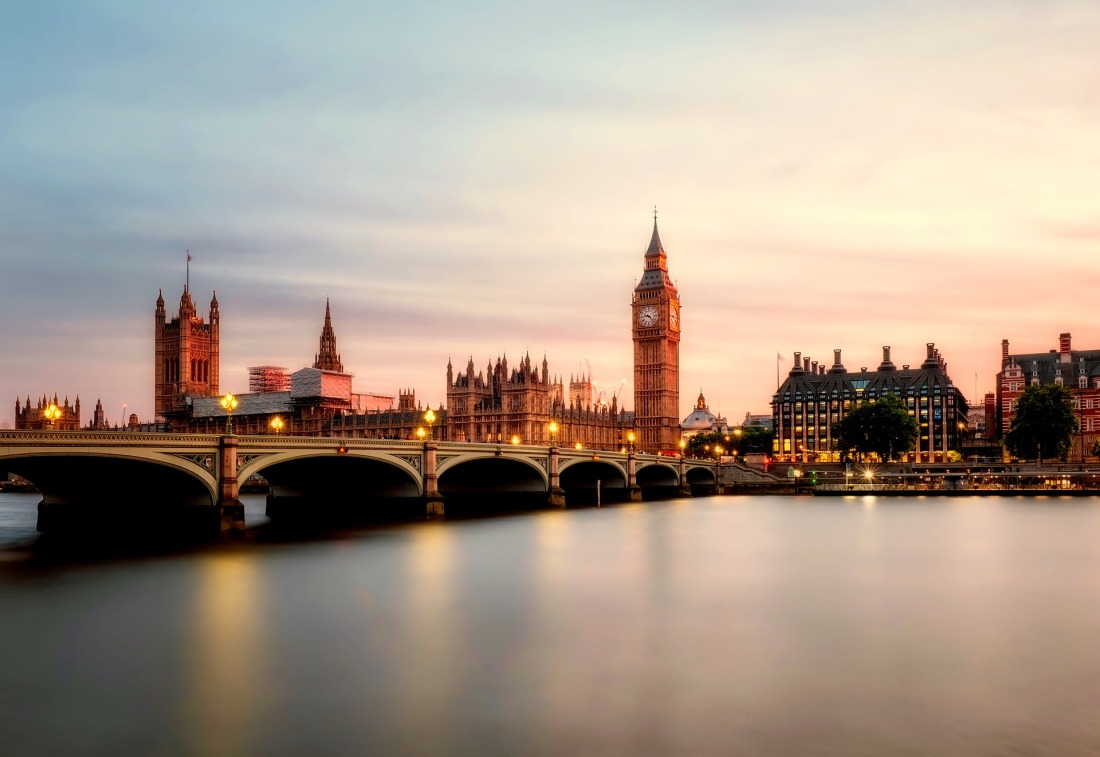 One year after Brexit, companies are continuing to be severely impacted by the effects of the UK leaving the EU. In Bremen, this means a great deal of work for Ubbo Oltmanns. He is the Chairman of the British Chamber of Commerce in Germany (BCCG), and wants to strengthen economic relationships between the two countries. He knows that Britons and people from Bremen have more in common than many may think.
The BCCG has been actively involved in Bremen/Lower Saxony since July 2013 and has its own regional office. The German association has been in existence since 1919. The 600 member-companies in the association (both British and German) not only want to promote economic links with the United Kingdom, but also want to encourage and reinforce personal and political relationships. Despite, or maybe even because of Brexit, the numerous activities they organise are more in demand than ever.
Ubbo Oltmanns promotes German-British friendship in Bremen. We talked to the Chairman about Brexit, opportunities and new trading channels for companies.
Mr. Oltmanns, what are your thoughts about Brexit at the BCCG?
Ubbo Oltmanns: On a personal level, we are of course very sorry that Brexit happened. However, we're trying to keep the flag of German-British relationships flying. Although Brexit was a matter of great regret for us, it has been beneficial. As an organisation, we have been, and still are, in great demand because there was (and still is) so much to be sorted out. Despite the bitterness and outcry surrounding Brexit, the fact still remains that the UK is still part of Europe and still an important partner in many areas such as NATO, the G7, climate protection or economic sectors.
Have German companies adapted to Brexit?
Oltmanns: The new formalities, involving for instance customs regulations, are an obvious hindrance to foreign trade relationships. Some German companies have either ceased trading with the UK or found substitutes, according to an survey conducted by KPMG in April 2021. The first two months of this year, in particular, once Brexit had become a fact, saw a sharp drop off in trade. However, business picked up again to a great extent as the year continued. As an exporting nation, Germany is absolutely capable of coping with the third-country regulations that now apply to doing business with the United Kingdom.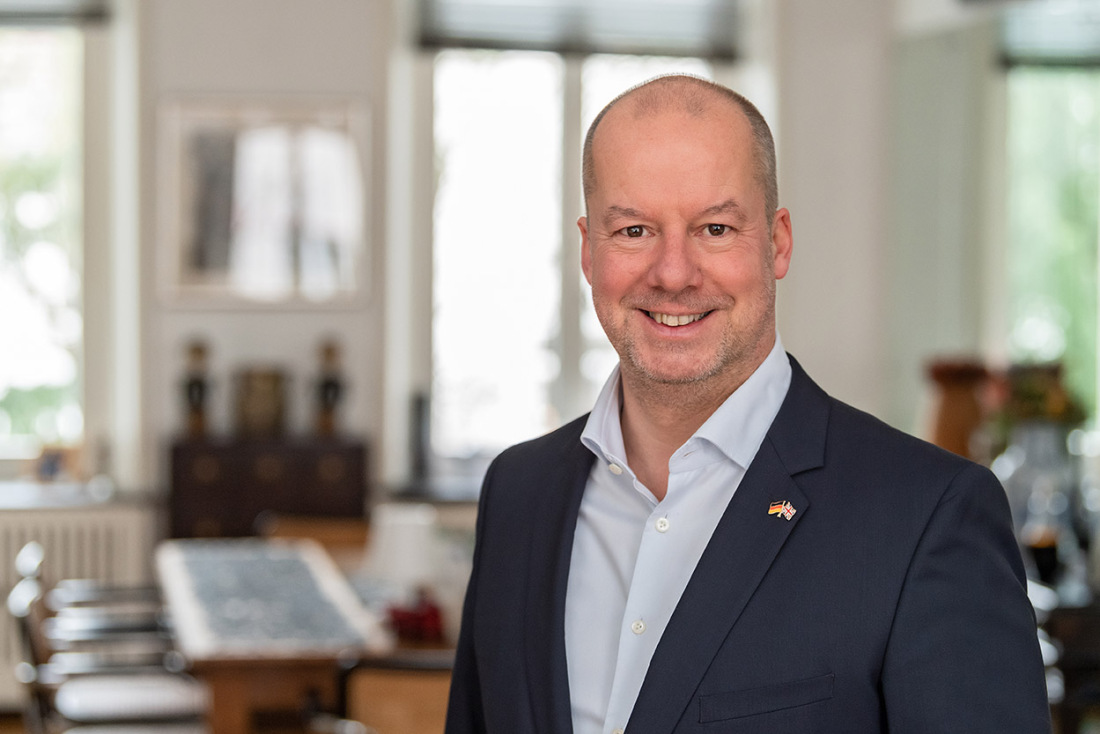 What do British companies think about doing business with Germany?
Oltmanns: The situation for small and medium-sized companies is more dramatic. They lack the experience and the means with which to cope with the new formalities. There's the famous example of a British cheesemaker that wanted to export packages of British cheese, such as Cheddar, at a cost of 25 pounds sterling, but had to pay 180 pounds sterling for a health certificate from a veterinarian. It's evident that doing business with Germany is no longer economically viable for many small companies. The loss is noticeable.
What opportunities are there for companies who still want to trade with European countries?
Oltmanns: Obviously, smaller companies are unable to set up overseas branches or offices abroad. However, it would be possible to create a platform for British companies, such as an agency that would operate as a one-stop-shop that collected and handled the paperwork for them. This is one of the things we want to work on here, in Bremen. This is why the BCCG is working closely together with Bremeninvest and the local Chamber of Commerce.
What is this cooperative relationship like? Have you any other projects in the pipeline?
Oltmanns: Together with my British-based colleagues in the association, I've been working with Peter Decu from Bremeninvest because he's located in London and has been actively promoting Bremen since January. Acting as a networking organisation, we want to run joint events there – in the future also physical events. These could be seminars with our members about issues like location: what is important to companies that want to establish a site in Germany? And how we can motivate them to come to Bremen?
That's a good question. What do you think makes Bremen an attractive place for British companies? Do we have things in common, apart from a shared long-suffering attitude to the weather?
Oltmanns: Obviously, geographical proximity is one factor, because Bremen and its harbours are really not far from England. If you fly from London to Bremen, you actually spend longer getting to a London airport than you do in the air. And that's not even mentioning the famously short routes in our Hanseatic city. It's a well-known fact that you can get to anywhere in Bremen by tram, in just a few minutes, from the airport. And that's something business people really appreciate.
I have two hearts in my chest: one beats for Bremen and one for Britain!

And apart from geographical closeness?
Oltmanns: There's also a close relationship in the way we think, when it comes to cultural matters. As I often say: the south of our country is francophile and the north is anglophile. Generally, Bremen's citizens speak excellent English, and that's something many British business people notice the first time they visit. Of course, that's something they value.
Are there also practical points of contact? Unlike London, Bremen isn't well known as a financial trading hub…
Oltmanns: Obviously the British economy has much more to offer. The British government is currently planning to build eight or even more freeports. That's the "next big thing" over there. We've many years of experience of this, here in Bremen: we're the experts when it comes to ports.
We also have opportunities in the offshore wind sector. The United Kingdom wants to extend its current wind generating capacity to around 40 Gigawatts by 2030, and that will require investments of five billion pounds sterling a year. I can see a great deal of opportunity for Northern German companies in that sector. The hydrogen industry will also play its part here. In fact, Bremen hosted a European trade fair for this sector in October. And then there are other sectors such as automotive, construction and healthcare.
Do you consider the BCCG as an enabler for bringing businesses to Germany?
Oltmanns: Yes, absolutely. We provide support for location marketing both in the UK and here in Germany. We also get in touch with existing British investors. We've received a lot of queries from British medium-sized companies that want us to help them find contacts in Germany. The majority of our member companies have a direct involvement with the United Kingdom. They include auditing companies, law firms, car manufacturers, logistics companies and banks.
One final question: how did you become such a fan of all things British?
Oltmanns: I'm a banker by profession and after leaving the university and spending my first few years in Bremen, I went on to work in Frankfurt and Hamburg, and also Singapore, where English is spoken. A former colleague, now our manager in Berlin, approached me in 2013 and asked whether I would like to become involved with the BCCG. I thought this was a good idea and have worked in it ever since, on a voluntary basis, together with the Board of Management for our region. I'm a real fan of all things British. I have a lot of friends there and enjoy British culture. We've created an exciting network over the years. It's a lot of work but it's also something I really enjoy doing. It's as if I have two hearts in my chest: one beats for Bremen and one for Britain!
Mr. Oltmanns, many thanks for talking to us!
About the BCCG
The networking organisation is divided into 12 regions and operates as a platform for German-British relations. It has more than 600 member-companies in the United Kingdom and in Germany. In addition to arranging networking events intended to promote mutual understanding and the exchange of information, the association also organises podium discussions, online seminars and workshops covering topics such as tax and customs issues. Member companies are also given opportunities to discuss current surveys and voice their opinions. The association's patron is Jill Gallard, the British Ambassador to Germany. The association is also involved in promoting closer contacts at a political level.
For the past 10 years, the local office has worked together with the Berlin association in organising an international Kohlfahrt, an old Bremen tradition, where a group of people take a stroll to a specific destination in order to eat kale and other local delicacies and to drink beer, which has become a very popular outing.
In September 2021, the association presented the very first "German-British Freundship Award" to honour people who work hard to promote mutual friendship and respect, to draw attention to this subject. The first winner was Jürgen Klopp, the famous German football manager.