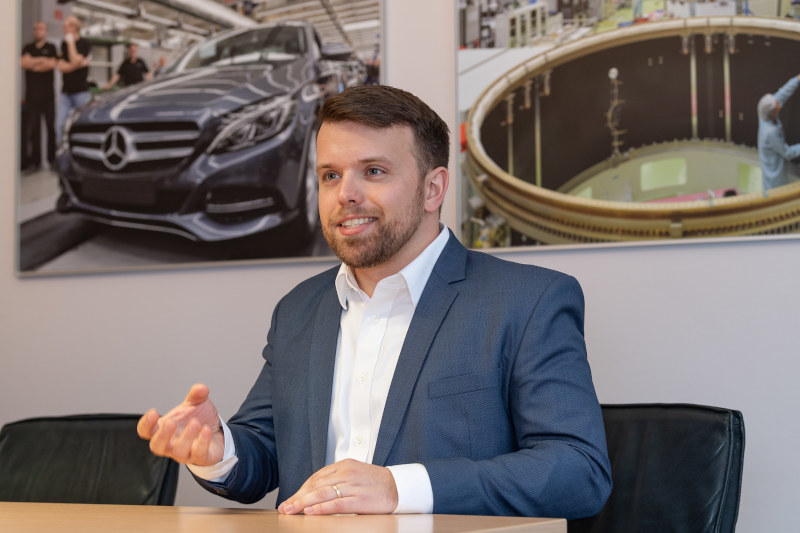 As in many other places around the world, the coronavirus epidemic has led to a complete shutdown of everyday life in the United States. For Tim Ole Jöhnk, Director of the Northern Germany Innovation Office (NGIO), a joint initiative by Bremeninvest and other agencies in northern Germany, this has meant drastic changes.
We asked him how he is organising his daily life – and how north German companies can take advantage of the NGIO's services despite the crisis.
Tim, the whole of California is in lockdown. How does that affect you?
Jöhnk: The current situation feels unfamiliar, unsettling and often a bit unreal, as I suppose it does for many other people around the world. We've been in lockdown for ten days now (and will be at least until 7 April). San Francisco and the Bay Area were the first regions of the US to take this step, which was still regarded as extreme by many only a week ago. Now everyone is very happy that the local authorities took that decision. Most people in the Palo Alto area are abiding by the restrictions. You hardly see anyone out in the streets – that's quite unusual.
My wife and I live on the Stanford campus. The university sent most students home before last term's final exams. It is already clear that any teaching in the next term is going to be online only. The only students allowed to remain on campus are graduate students, that is MA and PhD students. Undergraduates are only permitted in exceptional circumstances. The campus feels deserted. My wife and I have turned our dining room into an office and are making the best of the situation. We frequently use Zoom and other online services to talk to friends and family all over the world.
There are only a few shops open here, such as supermarkets and pharmacies. Many foods are still impossible to find. The long delivery times for providers like AmazonFresh (Amazon's food delivery service) indicate that many people are now using these online services. AmazonFresh normally delivers in two hours, or the next day at the very latest. But currently you have to order about three days in advance.