19 June 2019
-
Erol Tüfekҫi
Letters from Turkey: June 2019 edition
Letters from ...
News and interesting facts about the Turkish economy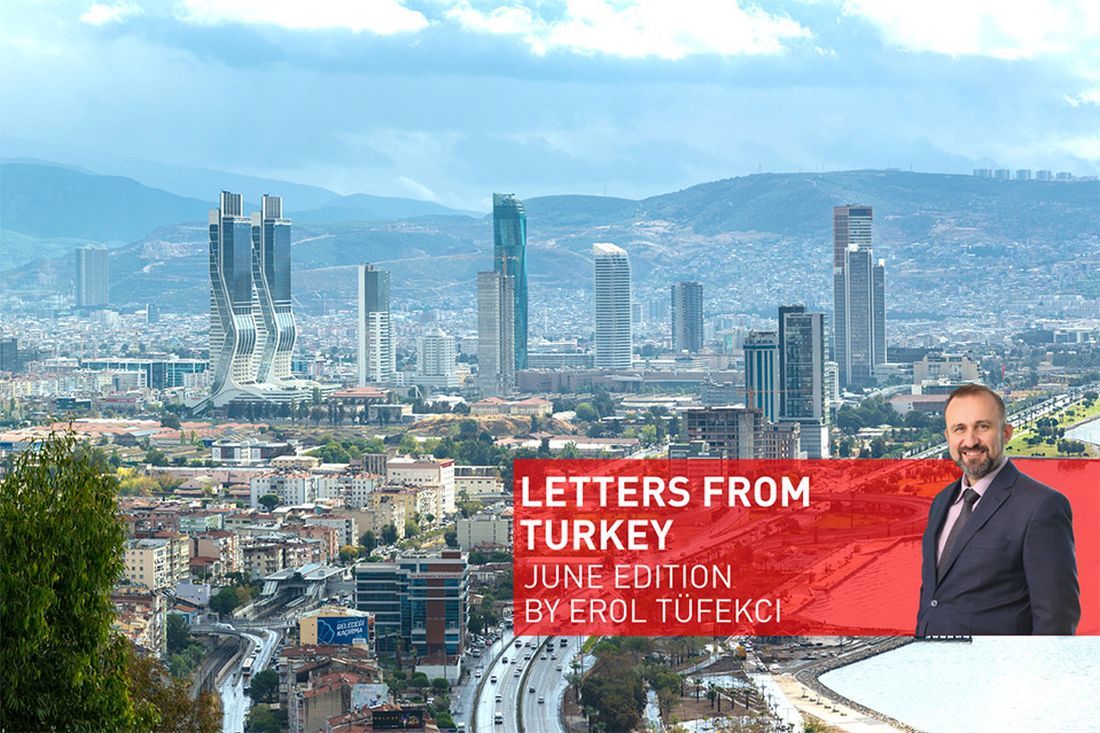 Germany has been Turkey's largest export market for many years. More than €35 billion worth of goods are traded between the two countries every year, and German companies employ over 120,000 people in Turkey.
The economic outlook on the Bosphorus may have become a little gloomy in recent years, but Turkey still offers German companies plenty of opportunities to do business and expand. Every four months, Erol Tüfekҫi, director of the Bremeninvest office in Izmir, reports from the seaport on trends, opportunities and developments in Turkey.
In this month's edition:
A gem on the Mediterranean coast – a quick stopover in Izmir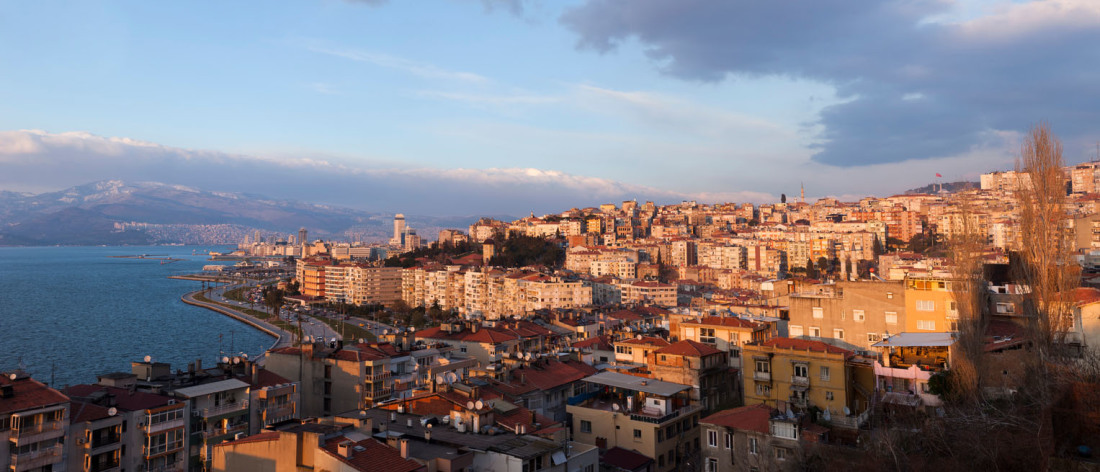 Izmir, Turkey's third-largest city, is unlike any other in the country thanks to its strong economy and European feel. With four million inhabitants, Izmir is even bigger than Berlin. And it is still growing. In the last five years alone, more than 250,000 people have moved to the metropolis on the Aegean Sea. The city is home to Turkey's second-largest port, so it comes as no surprise that its economy is heavily export-oriented, with a focus on sectors such as foodstuffs, clothing, chemicals and engineering. In 2018, the largest oil refinery in Turkey opened here – 8 per cent of Turkey's industrial output is concentrated in Izmir.
At home, Izmir is regarded as westernised and liberal, a fact which not only influences the way of life but also attracts foreign investors. Numerous international companies from industry, IT and the service sector have established offices and facilities in the seaport. Izmir offers companies a multitude of investment opportunities, including business parks, free trade areas and 'technology development zones'. These are designed to support research and development through tax relief, suitable infrastructure and educational facilities. Growing sectors in the city include renewable energies, healthcare and aerospace.
Find out more here: http://www.investinizmir.com/en/27395/Overview
Bayrakli, Izmir's up-and-coming district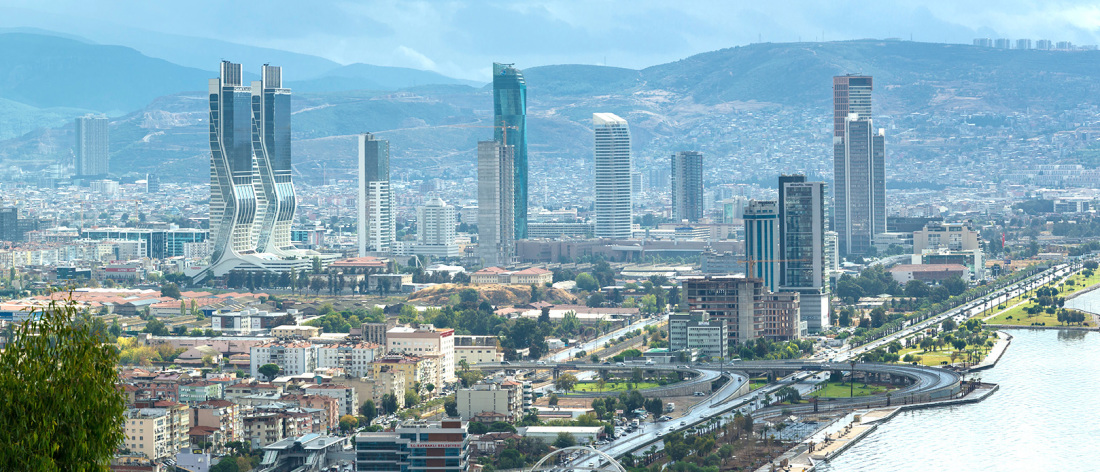 Bayrakli is one of Izmir's fastest-growing districts, and a 'new city centre' featuring modern skyscrapers, luxury apartments, marinas, harbours, and leisure and arts centres give it an entirely different look to the rest of the city. Formerly an industrial area, the district has changed dramatically in recent years to include parks, coastal promenades and modern architecture. The plan is for 500,000 people in total to live here and benefit from cutting-edge digital infrastructure, making Bayrakli an attractive place to establish a business in Turkey, especially for companies in the service sector. This is underlined by the city's young demographic and the more than 730 software companies that have offices in Izmir.
Bayrakli is also home to the German-Turkish Chamber of Industry and Commerce and the office of Bremeninvest, which guarantees easy access to information on relocating and doing business here.
Report on wind power in Turkey is in the pipeline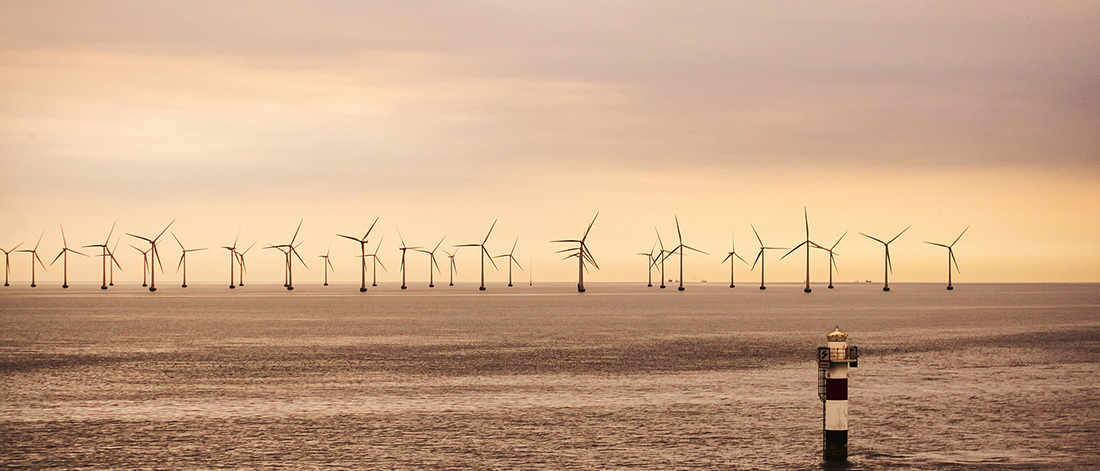 Turkey is another country investing in renewable energies to meet growing demand. Its current capacity is 7.4 gigawatts, with 600 plants providing over 2.1 GW still under construction. There are plans for a further 2.3 GW, with total capacity set to reach 20 GW by 2023. A key region for the wind power industry is Izmir, where around 60 per cent of all wind farms in Turkey have been built, and a total of US$ 2 billion has been invested so far. The coastal regions around Izmir also have huge potential for offshore wind power. A report commissioned by the İzmir Development Agency (İZKA) in 2019 aims to find out exactly how great the potential is.
Dr Mehmet Yavuz, secretary-general of the İZKA, believes that growing interest in wind power has the potential to attract more foreign investors to Izmir. The city is already the centre of Turkey's wind power sector, as it is home to all Turkish rotor blade manufacturers and to many companies in related service industries. The hope is that the report's findings will make it easier for foreign investors to assess the wind power market in Turkey. Some global companies have already been active in Turkey for a long time, such as the German wind turbine manufacturer Enercon.
Further information is available from TUREB, the trade association for the Turkish wind power industry.
Bremen has many benefits for businesses in Turkey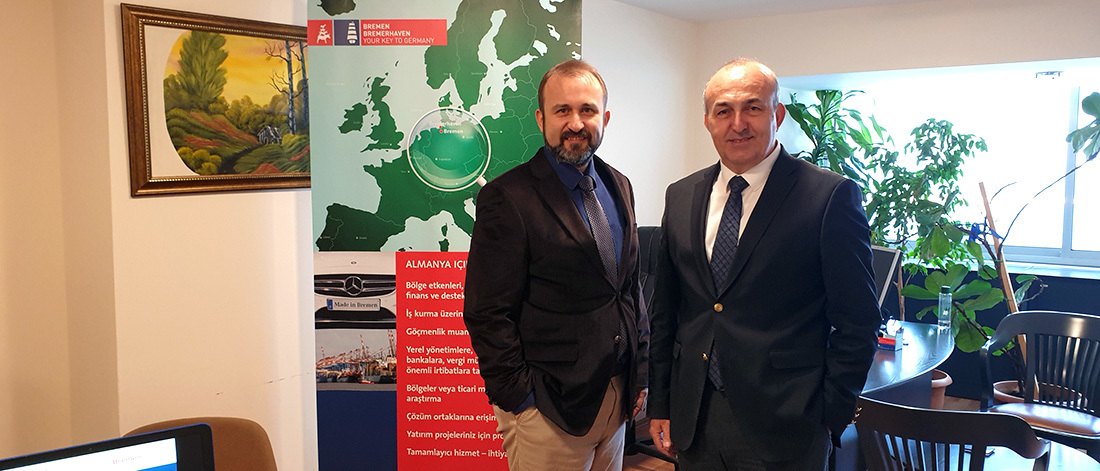 Several times a year, Bremeninvest organises its 'information days' in collaboration with a wide range of regional partners, including chambers of industry and commerce, organised industrial areas and technology parks in and around Izmir. Here, Turkish companies with plans to expand can obtain information on topics such as relocating to and setting up a company in Bremen, or on Bremen as a business hub in general. Thanks to numerous reports on the event in the media and recommendations by companies that have used its services, Bremeninvest is now known across Turkey. Companies from all over the country contact Erol Tüfekҫi, director of the Bremeninvest office, with questions regarding their expansion plans in Germany, and specifically in Bremen. The event format has been very well received and has already led to many relocation projects and successful company start-ups in Bremen.
Erol Tüfekçi
Bremeninvest Turkey / Office Izmir
Director Bremeninvest Turkey
+90 232 422 12 45