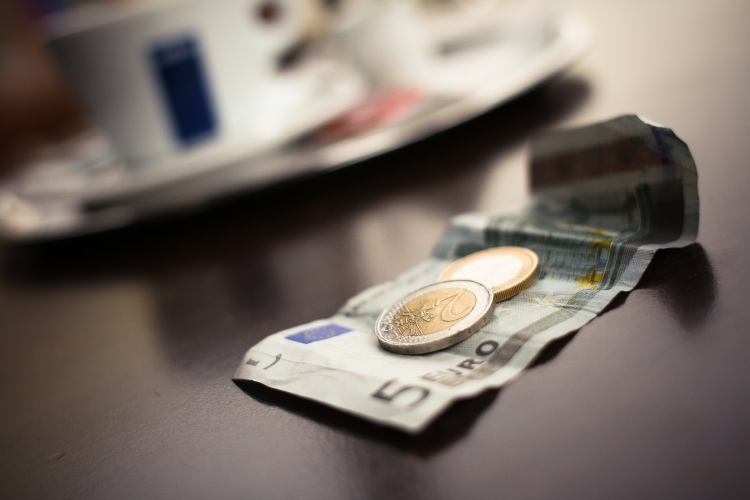 In 2016, companies invested a combined total of €229 million in the federal state of Bremen. Where do these investors hail from, how many jobs have they created, and what is their line of business?

Bremeninvest recorded a total of 99 foreign direct investments (FDI) in 2016. This number has risen in comparison to 2015, with 35 more investments than the previous year. The 99 investments came in the form of 58 greenfield projects, 19 relocations within Germany, 15 expansions in Bremen itself and seven joint ventures.

The sum total of the investments comes to more than €229 million, and company figures indicate that around 840 jobs have been created in Bremen as a result. The largest increases in employment have been witnessed in the fields of sales and marketing, business services and logistics.

As in the previous year, the majority of investments came from Europe (57.58%) followed by Asia (33.33%). China topped the list of investors by country, with investments from 26 companies. "This shows that we made the right choice of location in setting up an external office in Shanghai," said Andreas Heyer, CEO of Bremeninvest.

Our infographics illustrate which of Bremen's sectors have expanded and where this growth has come from.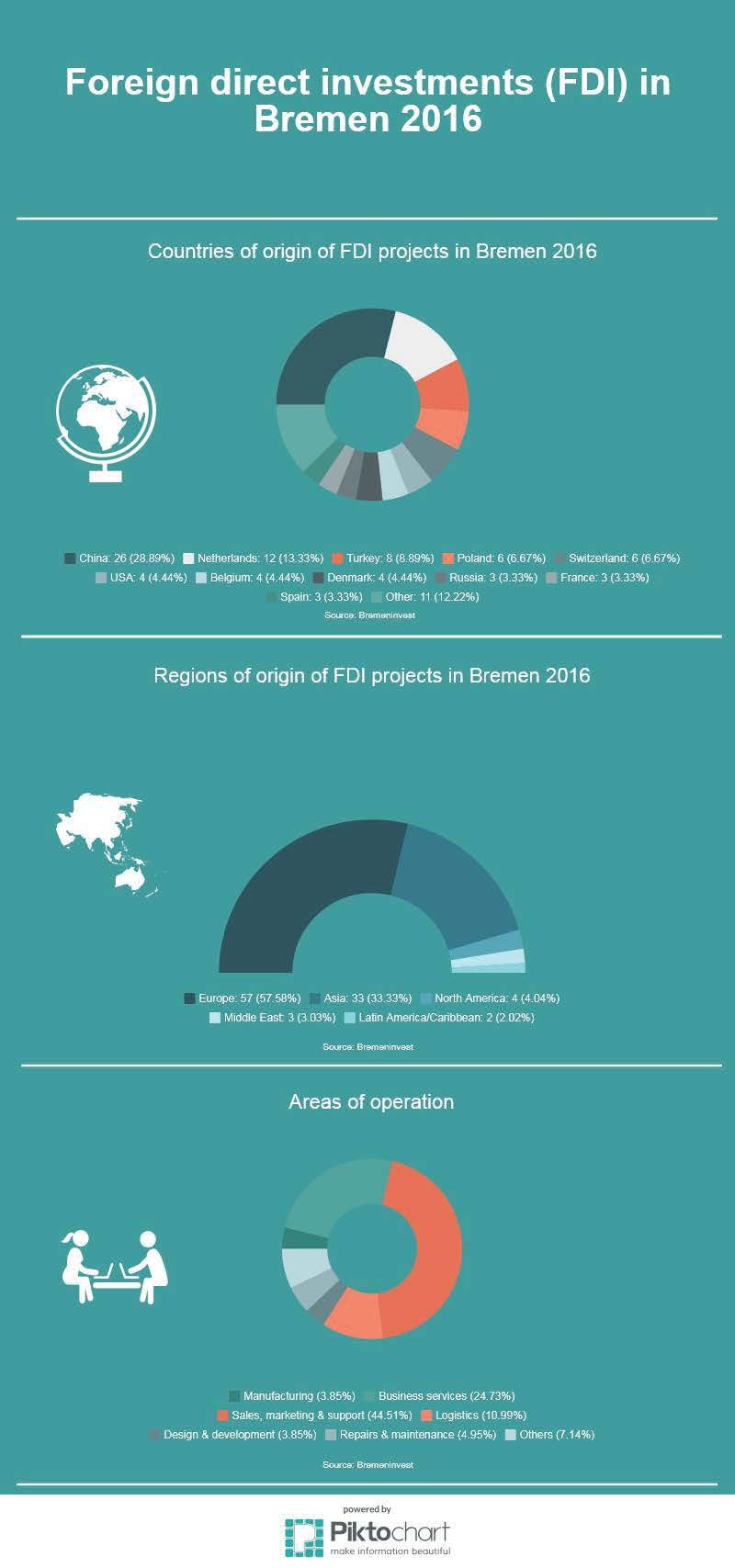 © Bremeninvest/Burghart