30 November 2017
-
Diana Bluhm
Logistics hub Bremen – a pivotal point in the international flow of goods
Investing in Bremen
An overview of the results of the 2017 real estate report relating to logistics space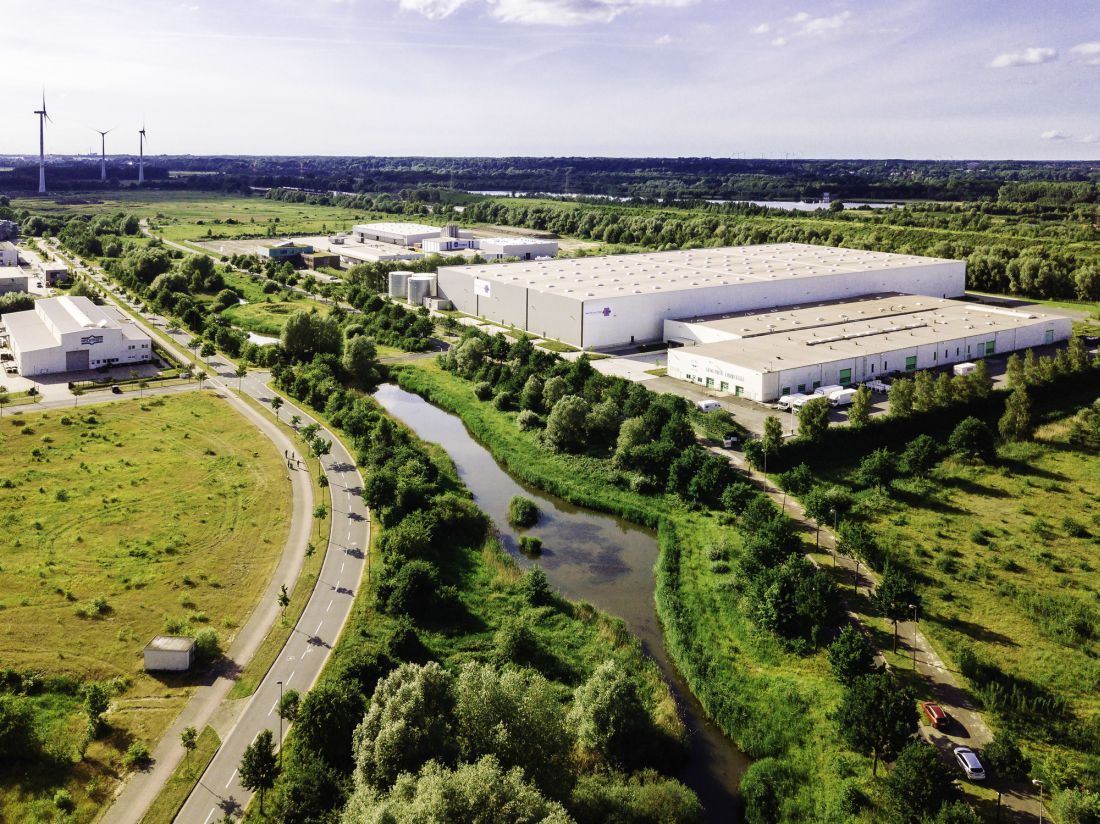 An increase in warehouse space, falling vacancy rates and a good infrastructure – Bremen is an international logistics industry hub. The 2017 real estate report illustrates just how popular Bremen is with globally operating companies. And with good reason.
"The trends in the logistics market underline the key role that Bremen plays in the movement of goods within Germany and around the world," says Andreas Heyer, CEO of Bremeninvest. The city's geographical location is a particular advantage for companies dependent on logistics, due to the short distance from a container ship in Bremerhaven to order picking or processing in Bremen's business parks.
Logistics is one of the major industries of the Bremen/Oldenburg metropolitan region, employing around 115,000 people directly and in supplier companies.
Warehouse space increases to 2.8 million square metres
This year, logistics warehouse space has increased to 2.799 million square metres, spread across 228 properties in the city of Bremen itself. On top of that, companies and investors in the region surrounding Bremen last year added new warehouse space totalling 140,000 square metres, roughly the equivalent of twenty football pitches.
Investors are particularly interested in properties of at least 8,000 square metres which are 6.5 metres high and built after 1985. Bremen has more than 1.7 million square metres of these, or 60 per cent of its total logistics real estate.
Vacancy rate at record low
The vacancy rate remains low and has fallen again, from 1.14 per cent in 2016 to 0.71 per cent in 2017. There are currently only 20,000 square metres of logistics space available for companies to buy or rent. "As a logistics hub, Bremen is diverse and extremely well positioned. But the low vacancy rate also shows just how tough the situation is in the market for warehouse space," explains Frank Dreeke, CEO of BLG LOGISTICS. New warehouse space is being created in Bremen to be able to satisfy the strong demand and remain competitive.
The average rent has increased slightly, from €3.21 per square metre in 2016 to €3.24 per square metre. The comparatively low rents in Bremen are the result of continued moderate property prices.
GVZ Bremen: a model for European logistics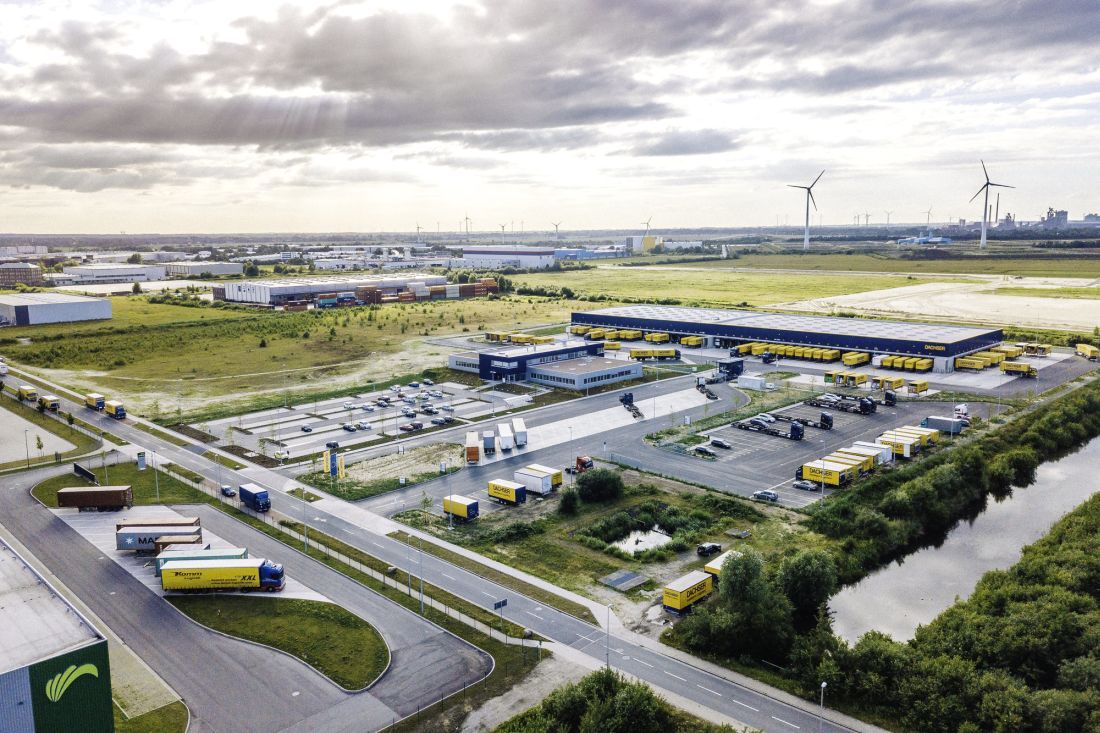 Bremen's five logistics centres (Cargo Distribution Center (GVZ), Hansalinie Industrial Estate, Bremer Kreuz, Überseestadt and Industriehafen) constitute the central hub in a wider logistics network with Münster/Osnabrück, Hannover and Hamburg. More than half of all logistics space in Bremen – almost 1.5 million square metres – is located in the GVZ, which contributes more than 30 per cent of total logistics space revenue. Learn more about the past history of the GVZ and the outlook for its future in this article.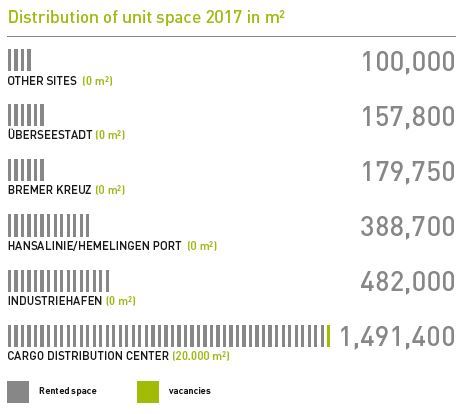 Production logistics in the automotive industry
In addition to the logistics spaces in Hemelinger Hafen and at Bremer Kreuz, the Bremen Hansalinie Industrial Estate is also of major importance to Bremen's automotive industry. It lies in close proximity to the Mercedes plant in Bremen. Many companies are locating themselves in the Hansalinie Industrial Estate to facilitate collaboration and improve logistical processes. Our article about the industrial estate's logistics processes describes how companies benefit from this location. Another important reason for setting up business in the Hansalinie Industrial Estate is the six-lane expansion of the A1 motorway to Hamburg – northern Germany's main transport artery.