10 November 2021
-
Jann Raveling
What is Economic Development?
Investing in Bremen
How an economic development agency works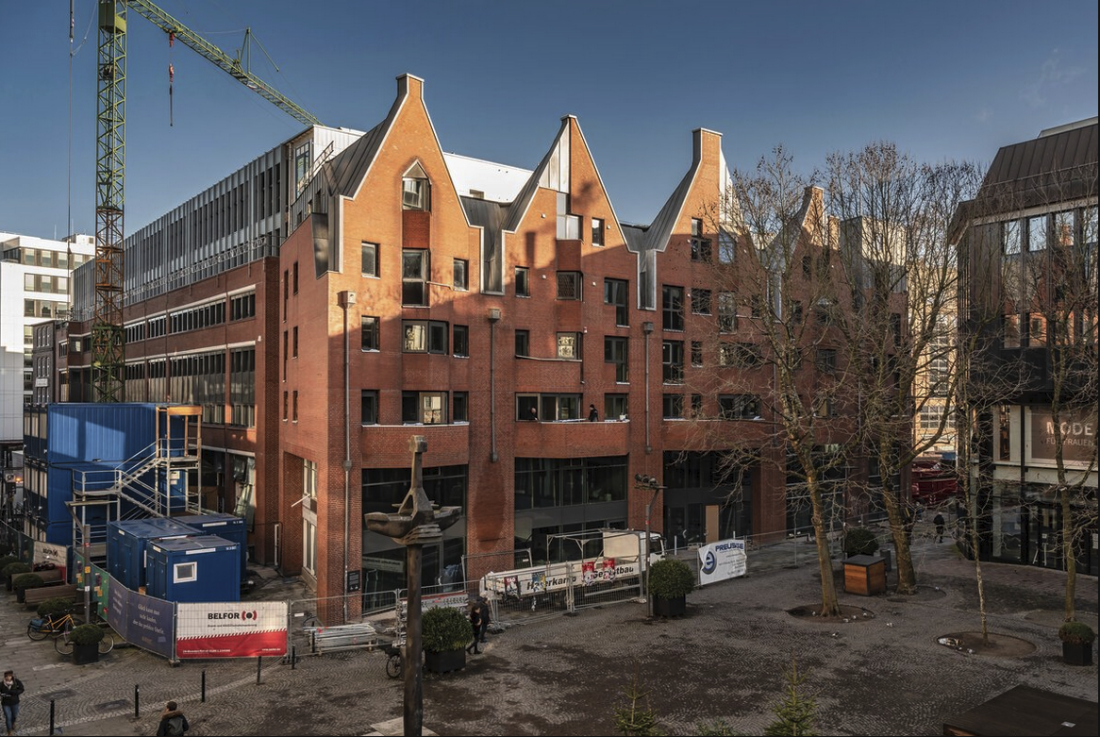 What is Economic Development? The aim of economic development is to help companies to get established in a particular location (municipality), to expand and to run their business.
Every city, town and administrative district in Germany feels the benefit when a company is based there or when new companies relocate to that place. This is not only because companies create and secure jobs for locals, but also because they generate tax revenues for the municipality, therefore contributing to its economic development. The economic policies of individual cities and administrative districts, when implemented together with economic policy at federal and state level, are directed towards creating the framework conditions that will attract companies to a particular location and keep them there. It's the task of an economic development agency to put these policy objectives into practice in real life.
Economic development and its organisational structures
An economic development agency can be structured in different ways: it can be set up as an office or a staff position within a public administration, or as an independent company – such as Bremeninvest, which is a limited company owned by Bremen.
What does an economic development agency do?
An economic development agency has many and varied tasks. They differ according to the focus set by the economic policies of a particular location. However, all economic development agencies have the same primary objective, which is to support and strengthen economic activities in the area, to safeguard existing jobs and create new ones.
Using examples taken from Bremen, here is a selection of the tasks of an economic development agency:
What an economic development agency does inside a particular location
Development of commercial premises
Industrial companies, commercial firms and service providers need space for their offices, production halls, warehouses and factories. The economic development agency provides these sites for the companies, either as business parks or industrial estates. These sites can either be provided by the local authority, who is then the landlord, or purchased by the economic development agency from private owners. The economic development agency then commissions the work involved to prepare these sites, in order to attract companies. This includes building roads, preparing construction sites and connecting the sites to the public transport network.
Marketing commercial premises
These sites are then sold to expanding companies to give them the room they need to grow their business locally. This safeguards existing jobs, creates new workplaces and generates tax revenues, along with other direct and indirect income for the city or municipality.
Real estate construction
The market can't always provide suitable properties to meet demand. For example, there may be a need for office space for young entrepreneurs in a particular city, but renting out individual offices isn't attractive to private real estate investors because of their small size. In these situations, the economic development agency will either build or purchase properties and either rent them out or sell them on if they find investors. It is usually also the economic development agency that is responsible for providing an overview of the property market in a particular location, holding meetings with interested investors and bringing together sellers with potential prospective customers (see "Location marketing").
Business support – business service
Being involved with the local economy is an essential part of economic development. Locally based companies, or companies that move into the area, all have concerns that go above and beyond purchasing or renting office space or commercial premises. These might involve finding contacts or partners for co-operative ventures, getting building permission, other official formalities, attracting employees, resolving issues involving imports and exports, or similar concerns. This is where Bremeninvest can help companies directly by giving advice and acting as a liaison office, or by establishing contact with the right people in institutions such as the local government (construction) planning department, the local Tax Office, the Chambers of Commerce as well as other companies and networks.
Business start-ups
People who want to start their own businesses have a lot of questions: how do I register a business? where do I find office space? which business model should I choose? where can I find good financial backing? who can help me next? Providing support for people who are starting up their own business is a major concern for economic development agencies, because these are the entrepreneurs of the future. In Bremen, for example, there are organisations that pass on expertise, provide help with applications, award funding or set up business incubators where start-ups can access know-how and reasonably priced premises. In doing this, the Federal State of Bremen is breaking new ground: it has set-up the only "Starthaus" in Germany. It is a place where start-ups can access all the information they need, find out about finance and funding and be put in contact with business partners. They can also attend training courses and are assigned a personal contact person who will help them throughout the entire start-up process. The "Starthaus" is an initiative run by the BAB Förderbank (Bremen's development bank), a hundred-percent subsidiary of Bremeninvest. Bremeninvest also runs start-up and technology centres.
Funding programmes
When a company is growing, or wants to investigate new technologies, it has to invest in buildings, machines and processes as well as in its workforce. To procure funding, it can approach its bank, use alternative funding sources, or benefit of a combination of the two. There are business funding programmes at state, federal and EU level. Their aim is to help companies grow and develop to the benefit of the business site. Bremen has its own development bank, the BAB – the development bank for Bremen and Bremerhaven. An example of this type of programme is BAB's FEI Research and Development Programme: This is where medium-sized companies who want to acquire new technologies can apply for grants and loans at favourable rates. Companies can then calculate the risks of new developments more easily.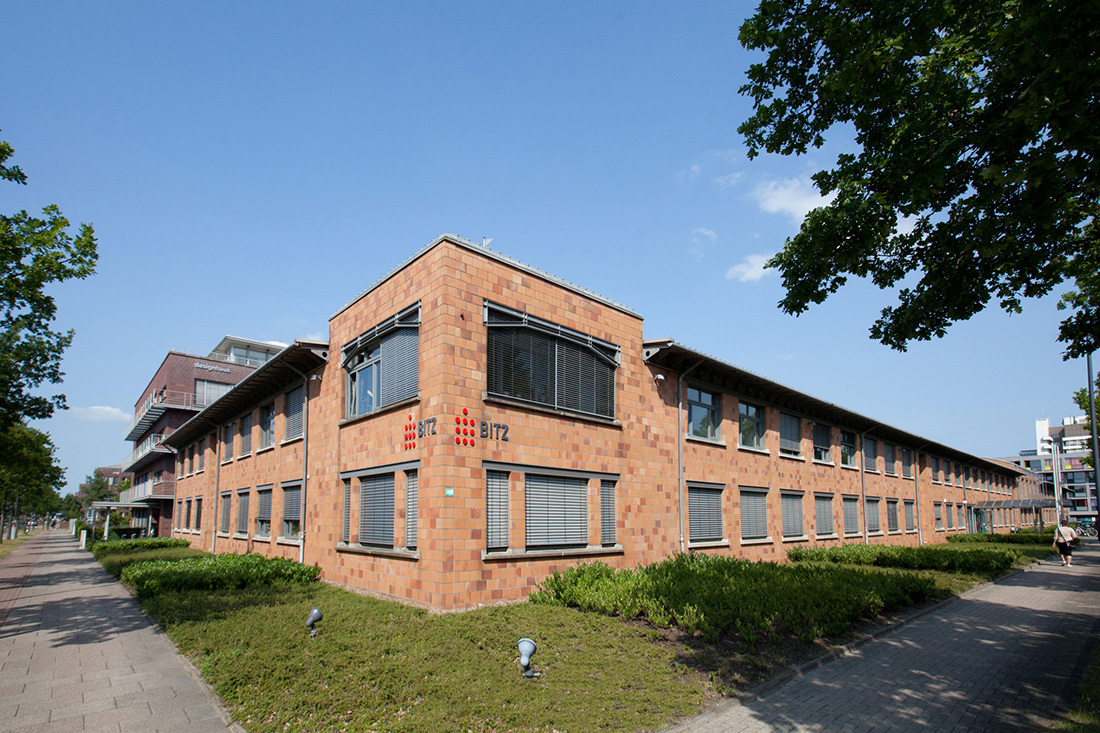 Sustainability management
Climate change will become an ever more important economic factor in the years and decades ahead. It also affects the business model a company chooses. Economic development agencies can help companies cope with these challenges. For example, they can organise events at which companies can find out about environmentally friendly business practices or put companies in touch with the right people in this field. The agencies can provide information about environmentally friendly funding programmes or give advice about reducing the environmental impact.
They are also active in implementing the environmentally friendly land use policies of their city or municipality. In Bremen, for example, the Senate has signed off a Strategy for Future-oriented Economic Areas, which places particular emphasis on the need to take sustainability into account in new and existing commercial sites.
As a result, sustainable economic activity is now also a locational factor: companies are increasingly aware of the need to prevent emissions from their business site. A sustainable location can be the decisive factor when it comes to relocation. An example of this is the planning of the "Lune Delta" environmentally friendly industrial estate in Bremerhaven.
However, there's much more to "sustainability" than just climate protection. Social responsibility and sustainable economic activity are becoming ever more important for economic development agencies. They can support companies by providing consultation, establishing contacts, holding events and offering information about funding programmes so that businesses can operate in a more socially responsible and sustainable manner for the long term. This help can come in the form of intensive support for social enterprises, for social start-ups or by funding for special economic forms such as the Economy for the Common Good.
Digitisation
Digitisation, like sustainability, is part of a necessary, long-term process of change within a company that also requires a great deal of resources. Digitisation is a particular challenge for small and medium-sized enterprises, because they are often short of the necessary knowledge, resources and time. Economic development agencies can also act as intermediaries in this case. They can set up contacts, organise events and provide information about state- and federal-level funding programmes to help support these companies.
Support for skilled employees
A company can be only successful if it can attract a skilled and well-educated workforce. A location that is attractive to a company must also be attractive to employees, and make them want to live and work there. Economic development agencies have the task to connect a company with its workforce. They help businesses attract new employees by setting up contacts, organising events or running marketing campaigns for a particular location. In Bremen, for example, Bremeninvest has started a regular networking event at which human resource managers meet up to discuss the challenges they currently face. This event is part of the State of Bremen's skilled worker strategy. Another example is the Willkommensservice Bremen (Welcome to Bremen service) which helps businesses through all the necessary formalities and provides support for the recruitment of skilled workers from abroad.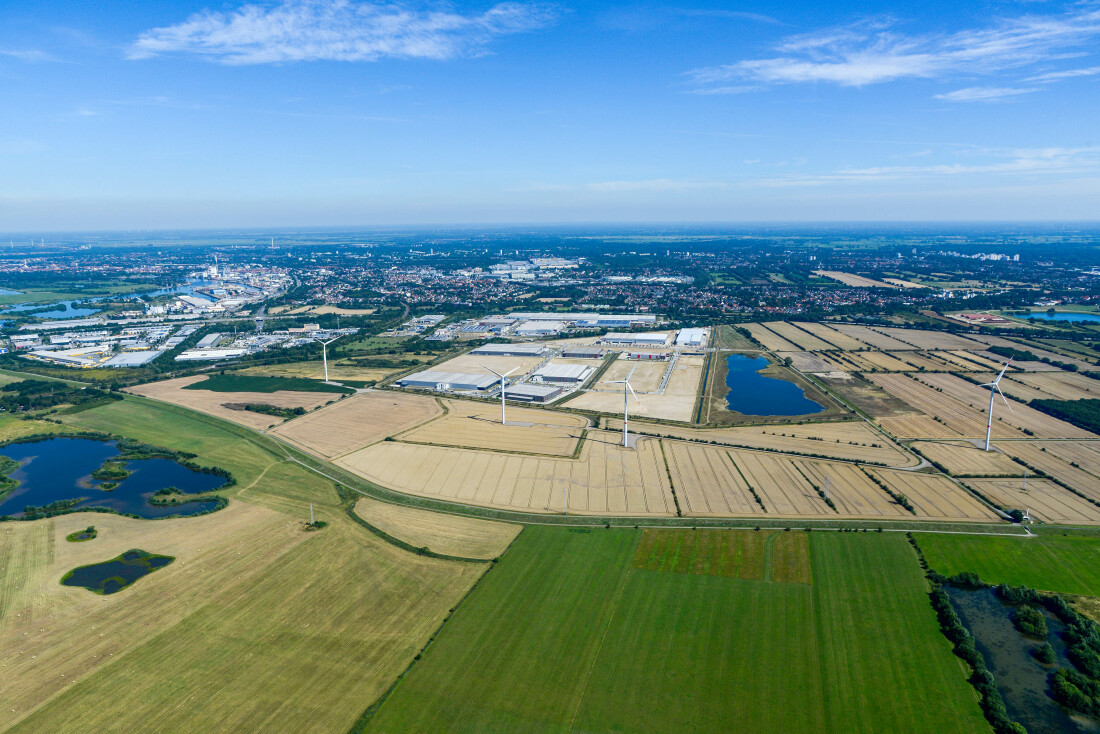 What an economic development agency does outside of the location
Attracting new businesses
Another important task is attracting new businesses. A company can decide to move to a location for many reasons: to set up a new subsidiary or a new branch in the city, in order to expand their business activities. Or maybe because its current location is no longer as attractive as it once was, because there's now a lack of qualified staff, the transport links are poor or simply because the business has outgrown its premises. This is where economic development agencies like Bremeninvest can help a company relocate by finding the right type of commercial premises or office space, offering help with financing, attracting staff or similar issues. This is especially important when an international business is involved, because of the need for experts who have suitable linguistic skills and cultural knowledge. Bremen's particular focus is on the USA, China, Turkey and Vietnam and it provides support for companies who want to get a foot in the door there.
Location marketing
When asked about economic development, location marketing has to be mentioned. Any company, national or international, must get to know a location before it can start thinking about operating there. Economic development agencies are entrusted with the job of marketing and advertising their own location. They can do this in a number of very different ways: with "traditional" advertising, by running stands at trade fairs, by hosting visiting delegations or by working together in networks. Economic development agencies often draw up analyses of their own location, to make things easier for investors by giving them the information they need to make decisions. This includes documents such as a property market report.
What is Germany's federal economic development agency?
In addition to the agencies for individual cities, local authorities, regions and federal states, Germany as a whole also has its own economic development agency: Germany Trade & Invest. Its mission is to market Germany to the world and to make it easier for German companies to do business in other countries. To achieve this, it works together with the economic development agencies of the German federal states, organising events such as visits by delegations or appearances at trade fair.
Economic development without economic policies is simply impossible
However, the specific aspects of economic development always depend on the economic policies pursued by a particular location. Although an economic development agency or an office is tasked with implementing policy, it cannot make any fundamental regulatory decisions itself. It is the politicians, in other words the Parliament and the Ministry of Economic Affairs, who are responsible for policy decisions. They decide upon the economic framework.
For example, it's the municipalities that set the business tax rate. This is the most important source of revenue for many municipalities, and can vary greatly from place to place. The property tax rate is also set at municipal level. Lower tax rates can be a decisive factor in how appealing a location is. Support for particular industries, decisions to support funding programmes and the provision of loans or grants or public investments in infrastructure also play a part in economic development.
Finally, the influence of "soft" locational factors can also boost the economy. Examples of these factors include infrastructure improvements for local people, such as educational opportunities, local public transport, cultural events and leisure activities and the general quality of life in a particular location. After all, companies depend on their employees. Companies and locations alike must ensure they create an attractive environment for their workforce so they can attract the skilled workers they need.