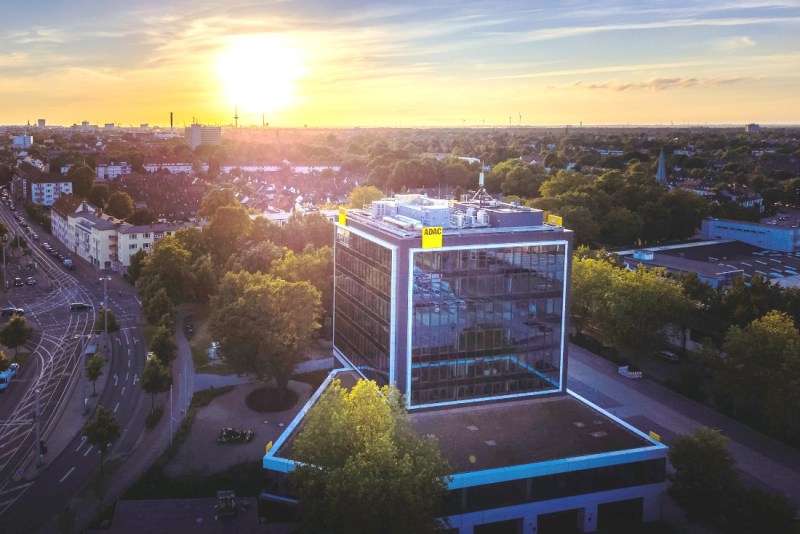 As part of our series on Bremen's real estate market in 2017, we take a closer look at office space. Despite considerable new building activity, the vacancy rate is likely to be 3.0 per cent, the lowest it has been for more than ten years. So investors need to act fast.
"Take-up of office space will again be around 100,000 square meters in 2017," says Andreas Heyer, CEO of Bremeninvest. Every year, Bremeninvest works with leading analysts to collate data on the real estate market in Bremen, covering the markets for office, logistics and retail space and residential and investment property. In 2016, the take-up of office space exceeded 100,000 square metres for the first time in a long while. The haulage/manufacturing/retail sector accounted for the largest share of this figure with 26.6 per cent.
The take-up of office space in the first half of 2017 was again exceptionally high at 50,700 square metres, with the 9,500 square metres of Kühne + Nagel's headquarters representing the largest share of that figure. Take-up of office space for the whole of 2017 is forecast to hit around 100,000 square metres again. In the first half of 2017, the haulage/manufacturing/retail and post sector once more accounted for over a third of sales.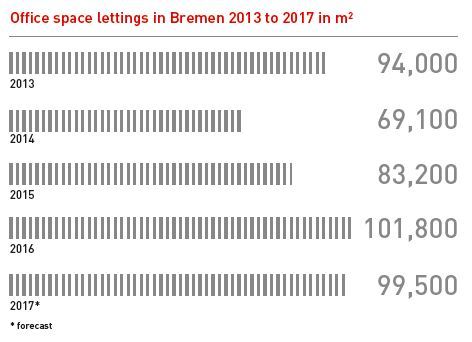 © WFB