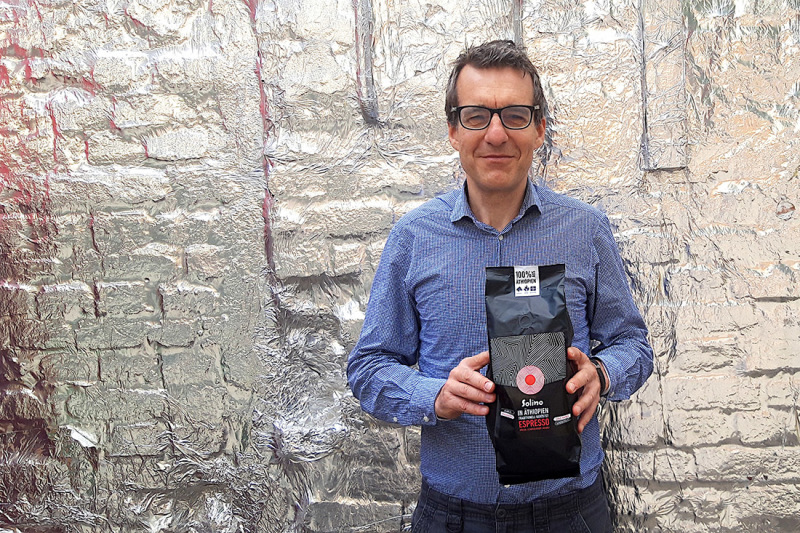 Germany is the world's fourth-largest exporter of coffee – even though coffee berries don't actually grow there. But even with fair-traded coffee the countries of origin are still excluded from the most lucrative part of the business.
The import of roasted beans would also bring environmental benefits. Coffee loses a quarter of its weight during roasting, making it more climate-friendly to transport. When Felix Ahlers realised this, he began to support an Ethiopian cooperative in their attempt to penetrate the German market
In the coffee business, the real value is added far from the countries of origin
There is something special about products or art works that carry a manual signature. But it isn't just the initials of the master coffee roaster on the back of each one kilo bag that make the espresso it contains so remarkable. The fact that the arabica beans have been roasted by hand isn't what makes them valuable, even if coffee lovers will regard it as an indicator of superior quality. What distinguishes Solino Coffee above all are its values. It is currently establishing itself in the German market – with the help of Bremerhaven businessman Felix Ahlers. Although the chairman of frozen food manufacturer Frosta does work in the food industry, he doesn't normally have anything to do with coffee.