15 March 2018
-
Nina Svensson
Sweetness by the barrel – Dewin GmbH imports honey from China
Investing in Bremen
Lin Zhao only sells certified organic Chinese honey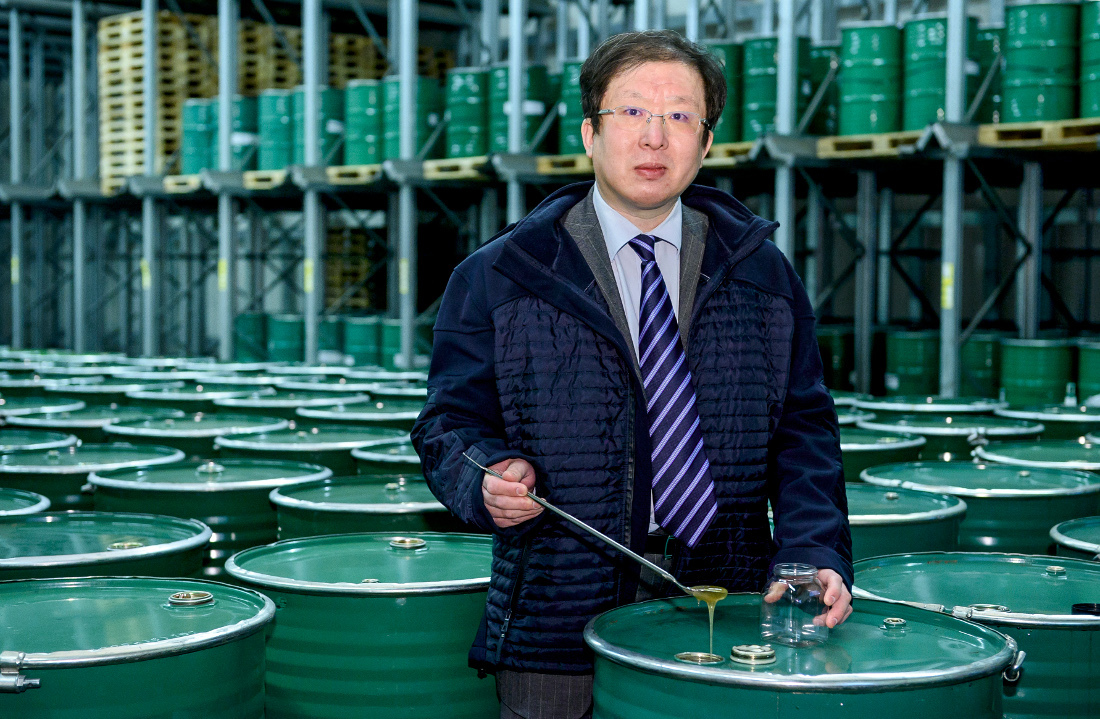 Quality is the most important aspect for honey importer Lin Zhao. That is why he has chosen to import his honey to Europe via Germany and based his company here. "Germany has a good reputation in China, and its food standards and inspections are strict. That is very important to me," Zhao says. The first ten containers full of barrels of honey finally arrived in Bremerhaven in January 2018. Initially, Zhao had to import his honey via Belgium before he found the right partner in Bremen to transport and store his honey.
Around six years ago, Zhao decided that he would establish his business in Germany – but in which city? The quality standards were the same everywhere, but there were three factors that influenced the decision in favour of Bremen. First, two Bremen-based food testing laboratories, Intertek Food Services GmbH and QSI Quality Services International GmbH, are on hand to test and certify the quality of the Chinese honey. Second, a port such as Bremerhaven can easily handle containerloads of 300kg barrels, and offers all the services that Zhao needs for his import business. Third, Zhao has found a reliable logistics partner in Heuer Transport Logistics GmbH to transport and store his honey.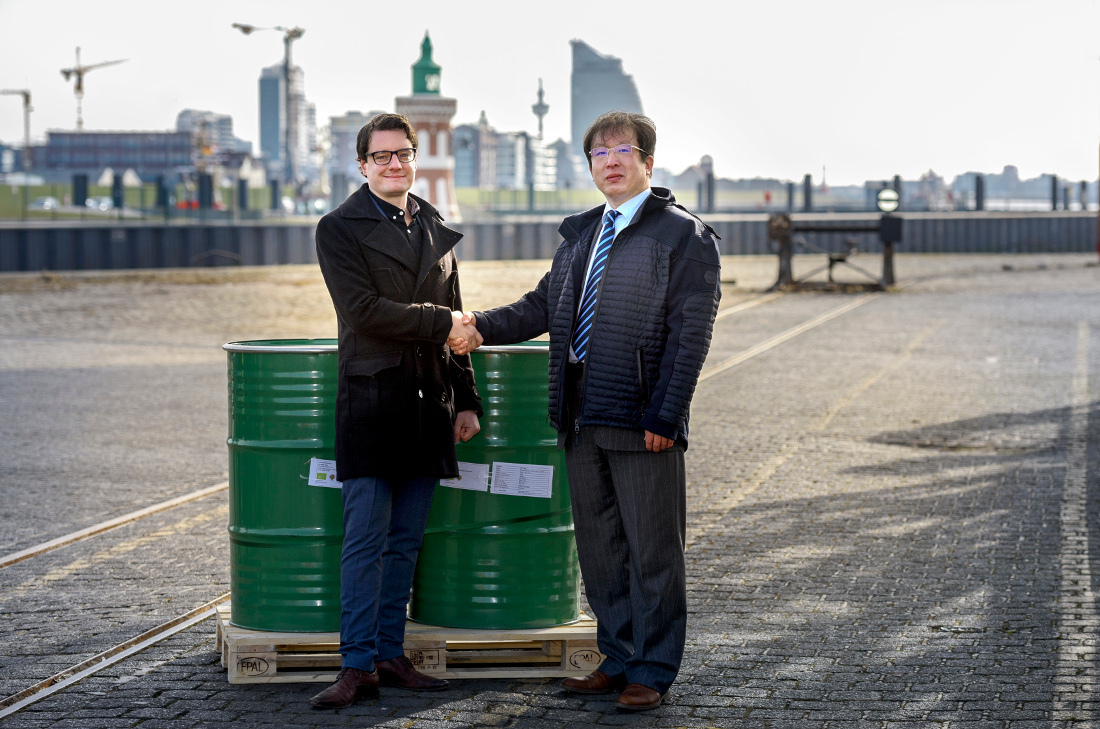 High demands placed on transport and storage of honey
In January 2018, ten containers full of barrels of honey arrived in Bremerhaven from China on a vessel of the MSC shipping company. The journey itself was a challenge – the honey spent around a month at sea, and in that time the temperature in the containers had to remain above 25 degrees centigrade. Heuer has extensive experience with the transport of fruit and vegetables, and was able to ensure that the honey also enjoyed the best possible journey and storage conditions. "I'm delighted to have found an experienced partner for the long term in Heuer," Zhao says. "It's vital that I can rely on the logistics so that I can sell my honey while it's in prime condition."
Quality control is the name of the game
It is the task of laboratories like Intertek and QSI to determine whether the quality is up to scratch. That is why Tobias Wiezorek, quality manager at QSI, and Uwe Karassek, customer service representative at QSI, came to Bremerhaven to take samples from the first Dewin container. The quality of the honey was checked in Shanghai before shipping, but as Zhao explains: "Honey is a natural product that can change, especially if it has spent a month at sea. That is why controls based on German standards are so important on arrival in Bremerhaven." As soon as the results are known and the certificates have been issued, Zhao delivers the honey to his customers. These are wholesale customers, with one customer alone taking three containers.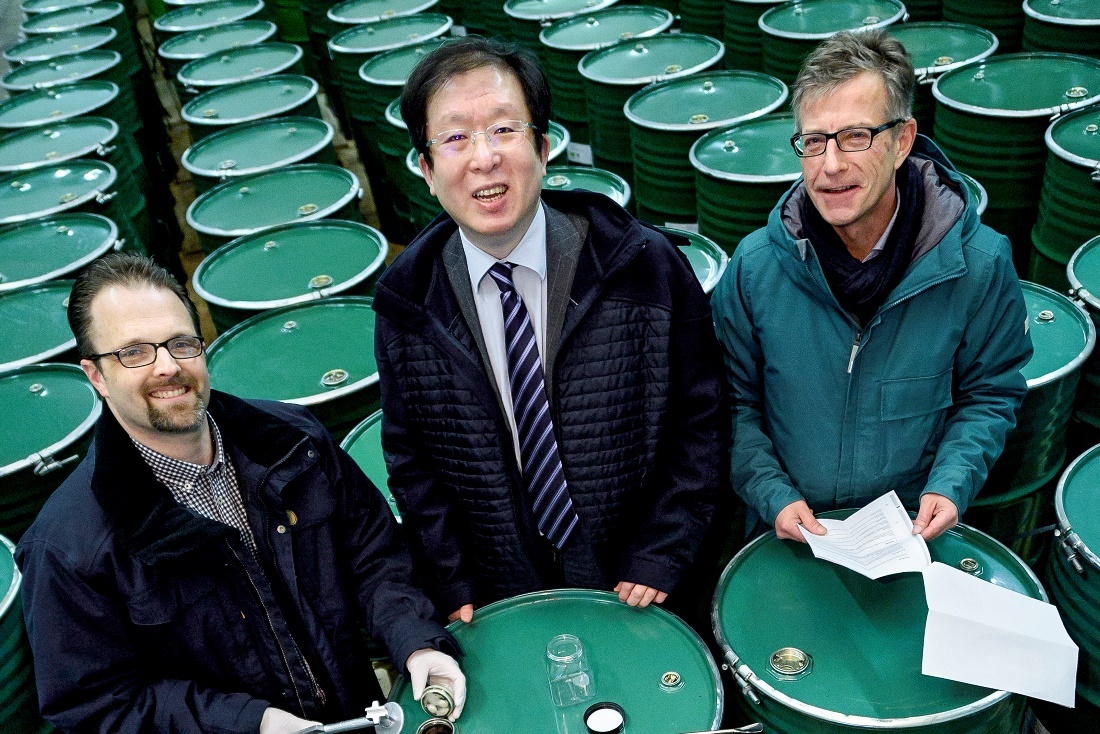 Support with founding his company
Dewin GmbH is a subsidiary of Qingdao Europe Safe General Merchandises Co. Ltd. based in north-east China. This Chinese group of companies hopes to gain a foothold in the European market, through Dewin GmbH, for its honey and plant-based products. When the decision was made to base the company in Bremen, Lin Zhao contacted Lu Wang of the Chinese Bremeninvest office in Shanghai. "She put me in touch with the international relocation team at Bremeninvest, who helped us a great deal with our start in Bremen," Zhao says. The team helped with residency permits, entries into the commercial register, opening a bank account and the lease for his office in Bremen's World Trade Center. "There are many things I wouldn't even have known about without the team's support, and it would have taken me a lot of time to sort everything out. But most important to me was that I could trust their advice. It was all new to me, and I didn't speak German. Bremeninvest put me in touch with the right people, who gave me honest advice and the right documents. Their assistance was invaluable."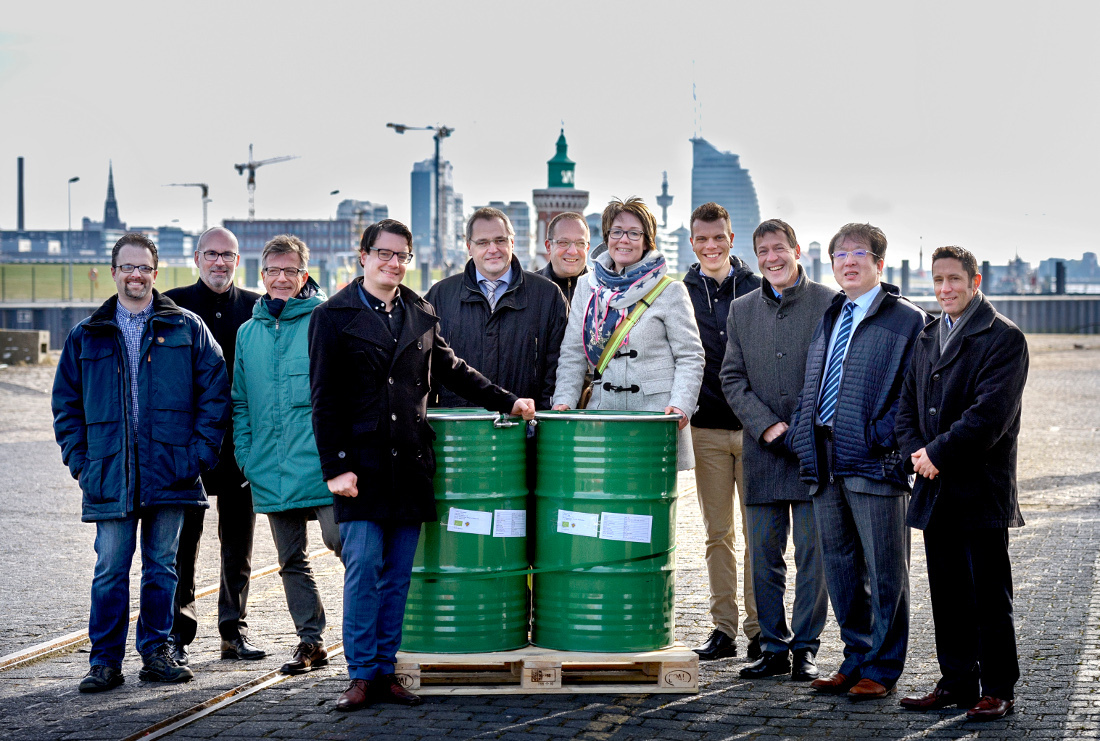 Extensive search for the right logistics partner
After founding the company in 2012, Zhao initially imported his honey to Europe via Antwerp. "It wasn't easy finding a partner in Bremen or Bremerhaven who could meet my requirements," he says. "I had to look for a short-term alternative after a partnership with a Bremen-based company fell through." He found it in Antwerp, but kept an eye out in Bremen, eventually finding his ideal partner in Heuer.
It was important to me to have all my partners in close proximity to my business, and I wanted to support the Bremen economy.

Lin Zhao, managing director of Dewin GmbH
Chinese beekeepers follow the flowers
With Heuer's help, Zhao can now import larger volumes of organic honey. Honey production in China is booming: "In Germany, plants flower once a year, and the bees only have a short period to produce honey," Zhao explains. "But China is a huge country, where plants flower in the south first, then in the centre, and finally in the north. The beekeepers follow the flowering season and are able to harvest three times a year, producing large amounts of organic honey."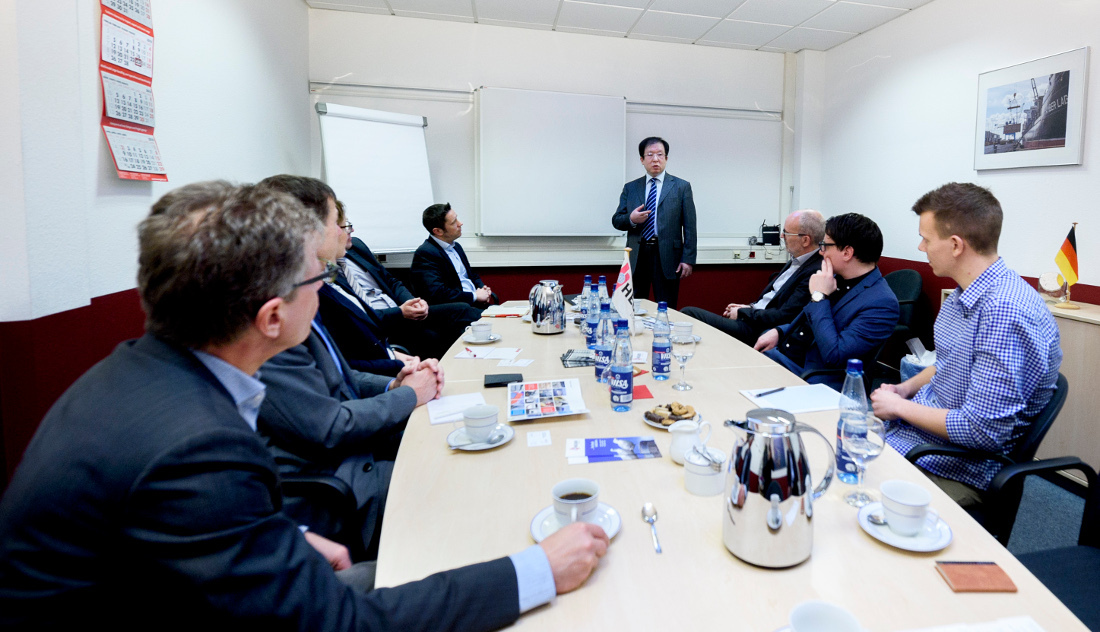 The aim is to make Bremen the transshipment hub for organic honey from China
Now that he has the partners he needs, Zhao wants to grow his business. "I firmly believe that demand for organic honey in Germany will increase, but it can't be met by German beekeepers alone," he says. His ambition is to turn Bremen into the central transshipment hub for organic honey from China while adding more products to his portfolio, such as royal jelly (the food of queen bees), teas and nuts. These products will undergo the same quality controls, of course. Zhao also plans to export products from Europe to China. "Whenever I fly back to China, I always have to bring a load of chocolates and cosmetics with me. Demand in China is high, and in the medium term I hope to meet it through Dewin."
Zhao travels extensively to fairs to expand his knowledge and his network, for example to the Anuga Food Tec in Cologne in March and the Biofach in Nuremberg next year. "Germany has many interesting and well-organised trade fairs, which is important to me, both in terms of making contacts and staying informed about changes in technology and the law," he says.
---
If you are interested in relocating from China to Bremen, please contact:
Matthias Hempen, project manager China, +49 421 96 00 127, hempen@bremen-invest.com, or
Karin Noetzel, project manager international investment and trade promotion, +49 421 96 00 122, noetzel@bremen-invest.com.
Your person of contact in Shanghai, China, is Lu Wang, director Bremeninvest China, +49 86 21 5081 5576, wanglu@sh.melchers.com.cn.