6 March 2018
-
Jann Raveling
A race against the clock
Automotive Industries
LOREL Logistik GmbH is a central supplier to the Mercedes-Benz plant in Bremen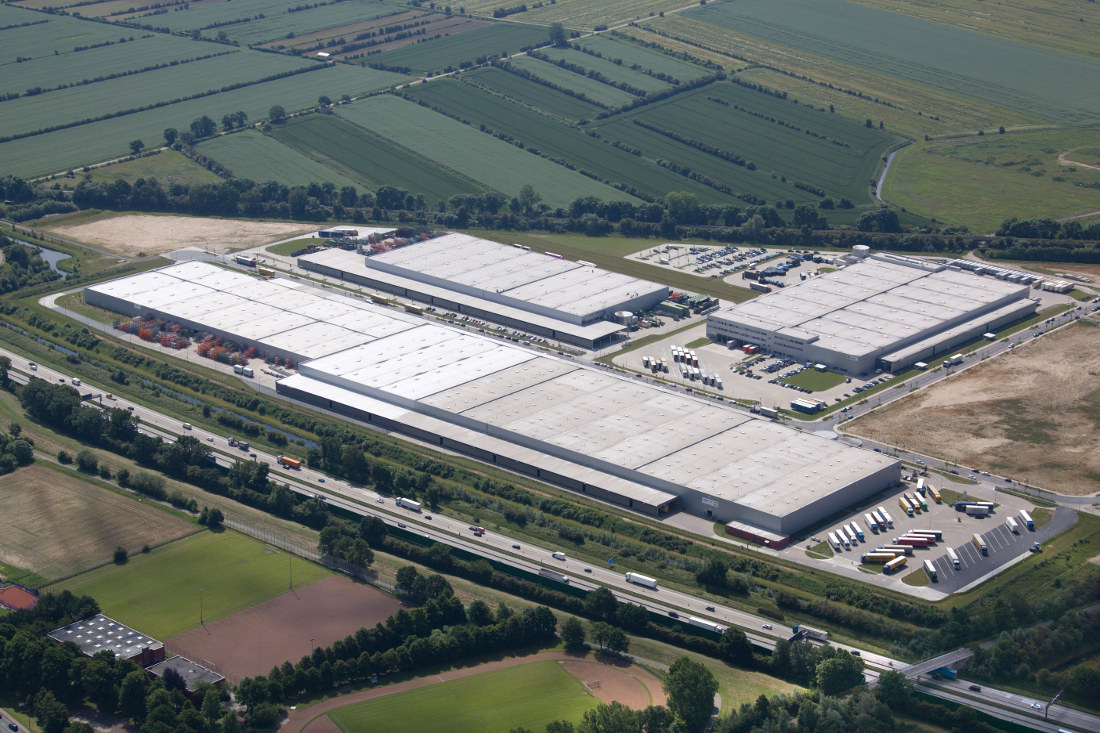 LOREL Logistik GmbH runs the Plant Consolidation Center at the Bremen Hansalinie Industrial Estate. The task of the logistics centre is to consolidate the individual parts and components from suppliers and make them available to the nearby Mercedes-Benz plant at the right time.
You need a bike to get around the LOREL site. The two warehouses together cover almost 100,000 square metres – that is more than 13 football pitches. Some 600 employees work a three-shift operation at the site, receiving 9,000 consignments from suppliers every day and shipping them out to the customer. They also carry out the sequencing for 100,000 individual components. Overall, 90 per cent of the parts required for the Mercedes models are delivered to the Mercedes-Benz plant via LOREL – in 360 truckloads per day.
Working closely with Mercedes-Benz
Someone who understands the complexities of this logistics operation is managing director Frank Boblat. "What we do here is much more than warehousing and transportation," says Boblat, a qualified mechanical engineer. At the Plant Consolidation Center, LOREL coordinates the flow of goods from suppliers on their way to the Mercedes-Benz plant. Two thirds of the daily truck deliveries are unloaded at the site. For the remaining loads, LOREL coordinates the delivery of the right parts at the right time via other suppliers. The employees at LOREL also build sub-assemblies from individual components in the warehouses so that the Mercedes workers on the line can install complete components such as central consoles. "Pre-assembly represents 30 per cent of our total business and it is growing all the time," Boblat says.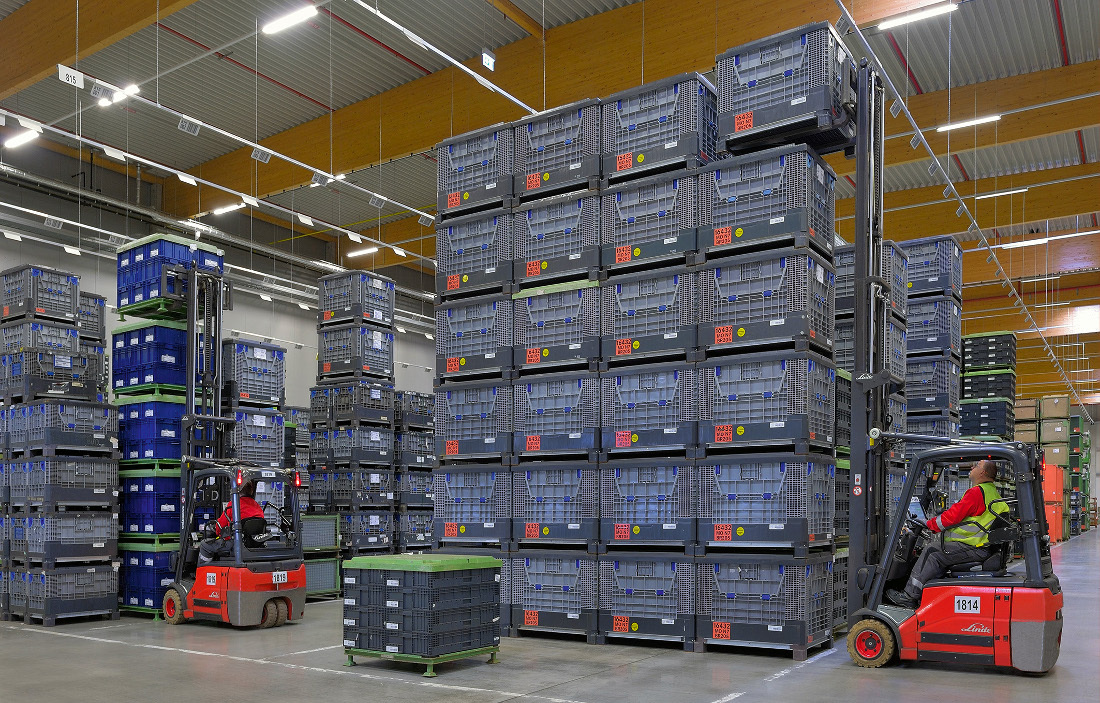 Every car is different – and that creates work
With an annual production of over 400,000 vehicles, the Mercedes-Benz plant is operating at full capacity. Companies such as LOREL take on the logistics and pre-assembly so that Mercedes-Benz can expand its production. This is not only because of the growing demand for cars, but also because of the increasing complexity in how they are manufactured. "Car makers are offering a greater choice of models and customer preferences are becoming more and more personalised, which in turn means more variants, more individual components and the need for more space in the plant," says Boblat. For that reason, parts for Mercedes production today are managed just-in-sequence. This means that they are sorted onto the load container in the sequence in which they will be fitted on the line. LOREL uses 2,500 different types of load containers. In a dedicated empties hall, employees sort the containers that come back from the plant before sending them on their way again to suppliers. This is also where damaged containers are removed so that they can be repaired.
No margin for error
For LOREL, the increasing number of different model variants means not only additional responsibility but also more complex logistics operations. Shortly before a component is to be fitted on the line, LOREL receives a parts request from the plant. The lead time for shipping the part to the Mercedes production is only an hour. An extremely short turnaround. "It is only because the order is processed automatically that we are able to achieve this," explains Boblat. "We can't afford to make mistakes. This is why the pre-assembly areas have been set up in exactly the same way as in the Mercedes plant."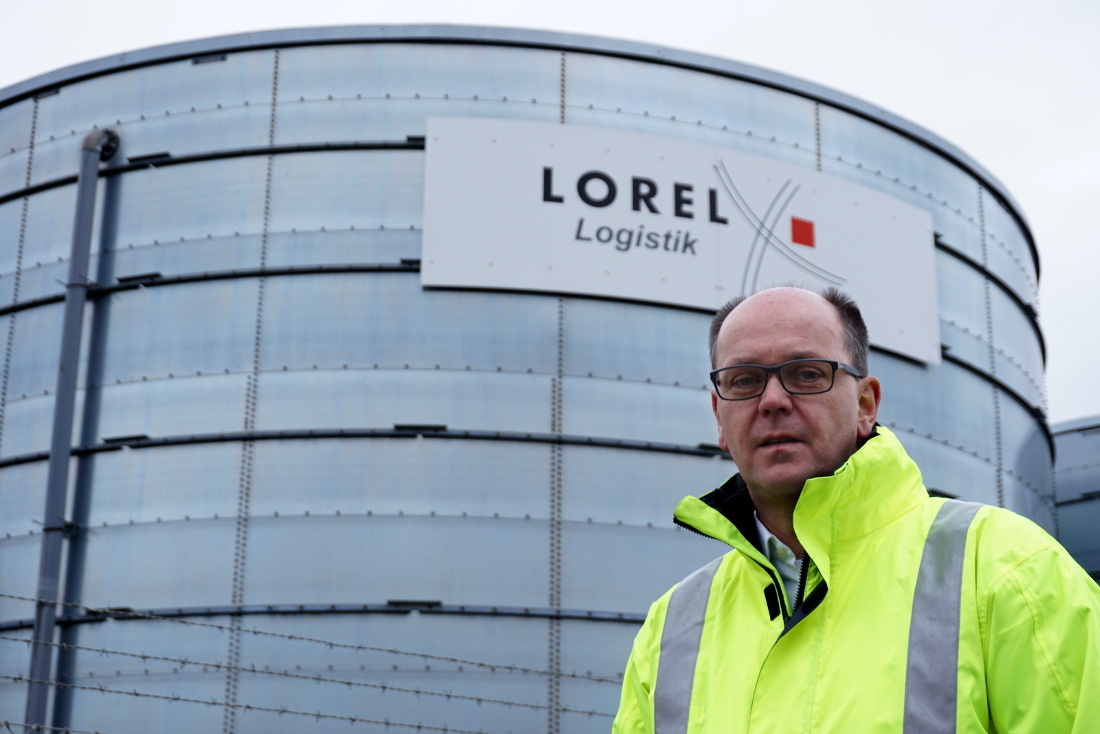 Promoting digital technology in logistics
Boblat has components available for three to five days of car production. He has no more warehouse capacity than that. "We are working to full capacity and cannot expand any further at the site," says the 49-year-old. "Our focus is therefore on optimising the flow of goods for future increases in production." Boblat would like to see more parts being delivered just in time to his own warehouses, as they are to the Mercedes plant. Through supplier interfaces, he wants to get an exact overview of the parts inventory and flow of goods long before they are delivered to his warehouses in Bremen. He is also working together with the Mercedes plant to use Industry 4.0 technologies, such as RFID.
Bremen Hansalinie Industrial Estate – strength in numbers
The company's location at the Bremen Hansalinie Industrial Estate plays a big part in its success. "We have direct access to the motorway and we can get to the Mercedes-Benz plant in ten minutes through the Hemelingen Tunnel," says Boblat. "If it weren't for that, we wouldn't be able to maintain this complex logistics chain." He also sees the benefit of having a high concentration of automotive suppliers and service providers on site. As he says, it makes collaboration easier – if, for example, defective load containers need repairing.
Employee motivation is the key to success
Frank Boblat enjoys the variety in his work. "Every day is different. The quantities and parts are constantly changing, which means that new demands are being placed on us all the time," says the managing director, who lives in nearby Achim. "We work closely with the plant and are always trying to improve our process management – that motivates me." He wants his staff to feel part of the developments in Bremen's automotive industry and arranges for new Mercedes model series to be demonstrated on site. "When our employees see what becomes of the individual components, they are extremely proud. It gives them a greater sense of connection and motivates them to continue giving one hundred per cent in future."
---
For questions about relocating to Bremen, please contact Andreas Gerber on +49 (0)421 9600 123 or using andreas.gerber@wfb-bremen.de.
Success Stories
Quality of life
20 April 2023
Bremen – Germany's greenest city
The greenest major city in Germany is Bremen - with an average of 60 square metres of sports, leisure and recreation space per person. Parks, sports facilities, but also water areas invite you to relax from the hustle and bustle of the city every day.
Learn more