29 May 2018
-
Diana Bluhm
Science and research in Bremen: living and working in the Hanseatic city
Science
Scientists, researchers, and academics give their views on Bremen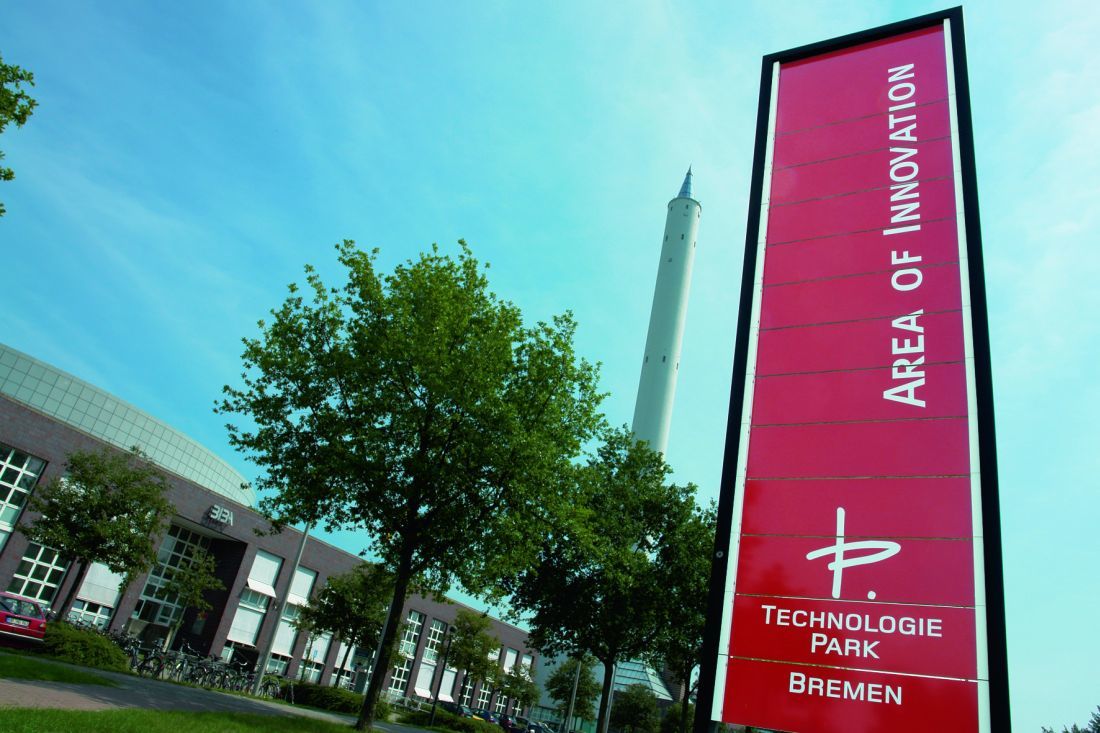 Many scientists, researchers, and academics work at the universities and research institutes in Bremen. We asked some of them to share their opinions on living and working in Bremen and have published our interviews on the city website bremen.de. A new profile will go online at the beginning of every month. The following article reveals some of the fascinating and sometimes humorous responses to our questions.
Many children dream of becoming scientists and making new discoveries. Some adults fulfil this dream and make a valuable contribution to society through the work they do. For example, Dr Marco Scharringhausen from the Institute of Aerospace Systems at the German Aerospace Centre conducts research into outer space in order to learn more about how the earth was formed and how the climate is changing. Dr Juliane Müller works in polar and marine research at the Alfred Wegener Institute at the Helmholtz Center. She strongly believes that her studies into climate change are helping to formulate strategies for tackling global warming. Dr Sebastian Ferse from the Leibniz Centre for Tropical Marine Research sees his work in a similar way: "By conducting research on the function of reefs and on the correlation between the condition of reefs and their use by man, I make a tangible contribution to the sustainable use of this unique ecosystem."
Advances in technology are also a significant part of the scientific work that is done in Bremen. For example, Nadine Rehfeld from the Fraunhofer Institute for Manufacturing Technology and Advanced Materials develops energy-efficient systems that prevent aircraft wings from freezing. Thanks to Professor Rolf Drechsler, who works at the German Research Center for Artificial Intelligence, we can continue to trust complex systems of micro-chips that are found in our cars and smartphones.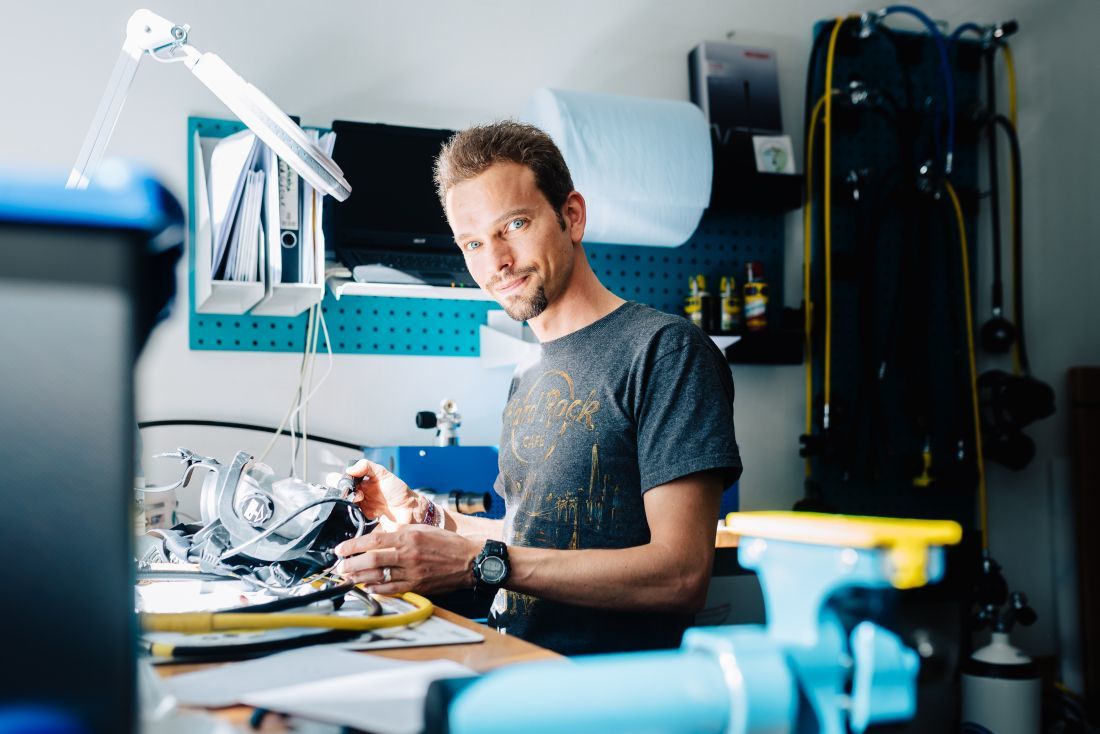 Researchers from all over the world in Germany's smallest federal state
Not all of the scientists are native to Bremen. When we asked them where they were from and how they came to be in Bremen, we received some surprising answers.
Professor Sonia Lippke is a lecturer and researcher at Jacobs University Bremen. She grew up in Mexico, Spain and Göttingen, and arrived in Bremen in 2011 after having spent time in Berlin, Canada and the Netherlands. Professor Juliana Keiko Sagawa is Brazilian and wanted to continue working in the specialist area of her research: "I found out that the German language school in Brazil that I was attending at the time had an exchange programme with a language school here in Bremen. For me, it was a stroke of luck. In January 2015, I spent a month in Bremen. As well as doing an intensive German course, I had a research meeting at BIBA and with someone from the Bremen Research Cluster for Dynamics in Logistics at the University of Bremen." She works as a guest researcher at BIBA (Bremen Institute for Production and Logistics) and in the LogDynamics research partnership at the University of Bremen.
A number of the scientists and researchers relocated to Bremen from other parts of Germany, either to study or lecture at one of the universities. Dr Martin Sippel came to Bremen in 2008 from the German Aerospace Centre in Cologne to work at the new Institute of Aerospace Systems.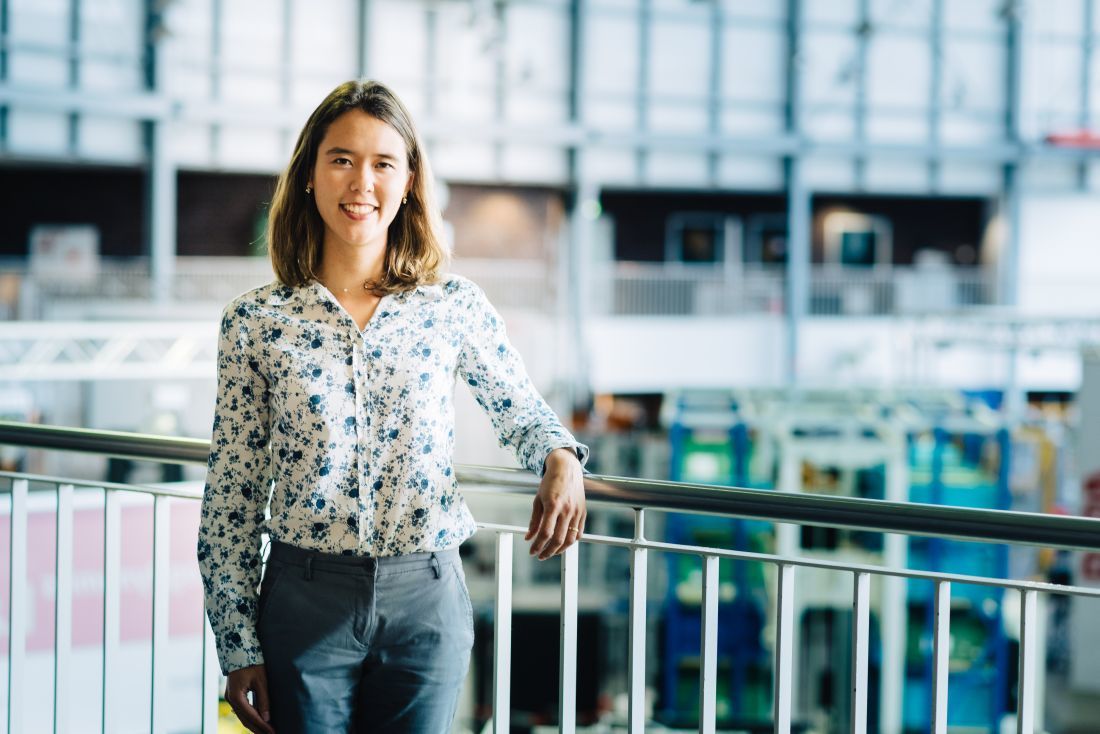 Germany's cycling capital
Bremen is known for being a city that's easy to get around and it has more cyclists than most other cities in Germany. How do the scientists get around the city streets? They walk or cycle of course! Many also use the bus or tram, particularly between the university, city centre and airport – stops that are all conveniently served by the no. 6 tram. Professor Lippke even sometimes takes the ferry to get from one side of the river Weser to the other. A few travel by car, particularly in bad weather. But not Professor Peter Schmidt, a professor at the Bremen University of Applied Sciences who also works at the markt.forschung.kultur market research institute: "I always cycle. There is no such thing as bad weather, only unsuitable clothing. It's wonderful to be able to cycle across cathedral square every day and be right at the heart of the city."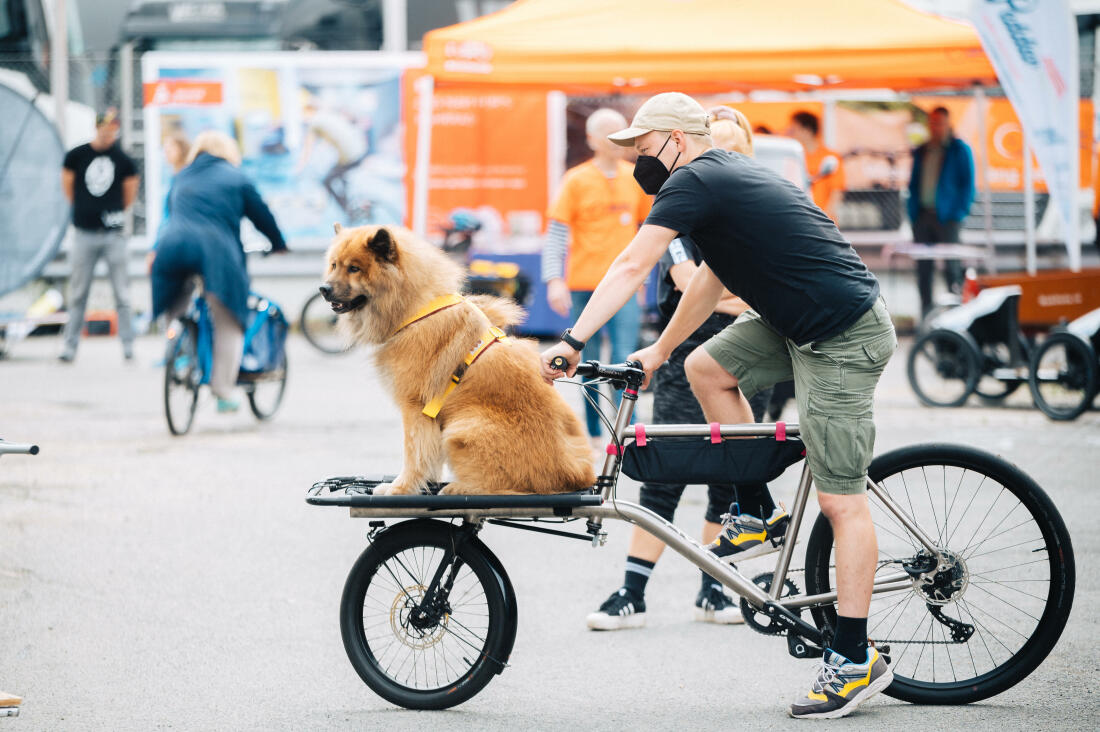 Bremen: an excellent location for science and learning
Those who come to Bremen tend to stay, put down roots and build up a network of contacts. The scientists and academics appreciate many different aspects about Bremen. Ferse and Müller are impressed by the level of expertise in the fields of marine biology and climate research in Bremen and Bremerhaven. Scharringhausen and Sippel mention the large community in the field of space research. Bremen is the hub of Germany's space industry and home to many leading companies and institutions. The opportunity to network with the University of Bremen is another key factor. Professor Andreas Hepp, spokesman for the Centre for Media, Communication and Information Research (ZeMKI) at the university, says: "What makes the University of Bremen special is the openness, the enthusiasm among innovative colleagues to address the issues at hand, and the dynamic approach to our research. I don't know of any other university in Germany that encourages such a flexible approach to research yet provides such comprehensive and constructive support. That is what keeps you here." Drechsler is impressed by the proactive mentality in Bremen.
Others give special mention to the international character of Germany's smallest federal state. Schmidt praises the option of 'double degree' courses at Bremen University of Applied Sciences. Being able to do a bachelor's degree in Bremen and at a partner university is "a fantastic intercultural experience for the students." The international Jacobs University also attracts students from all over the world, as Lippke well knows. She felt as if she had "the population of the world on one small campus – with its very different groups and the day-to-day challenges of globalised and international collaboration."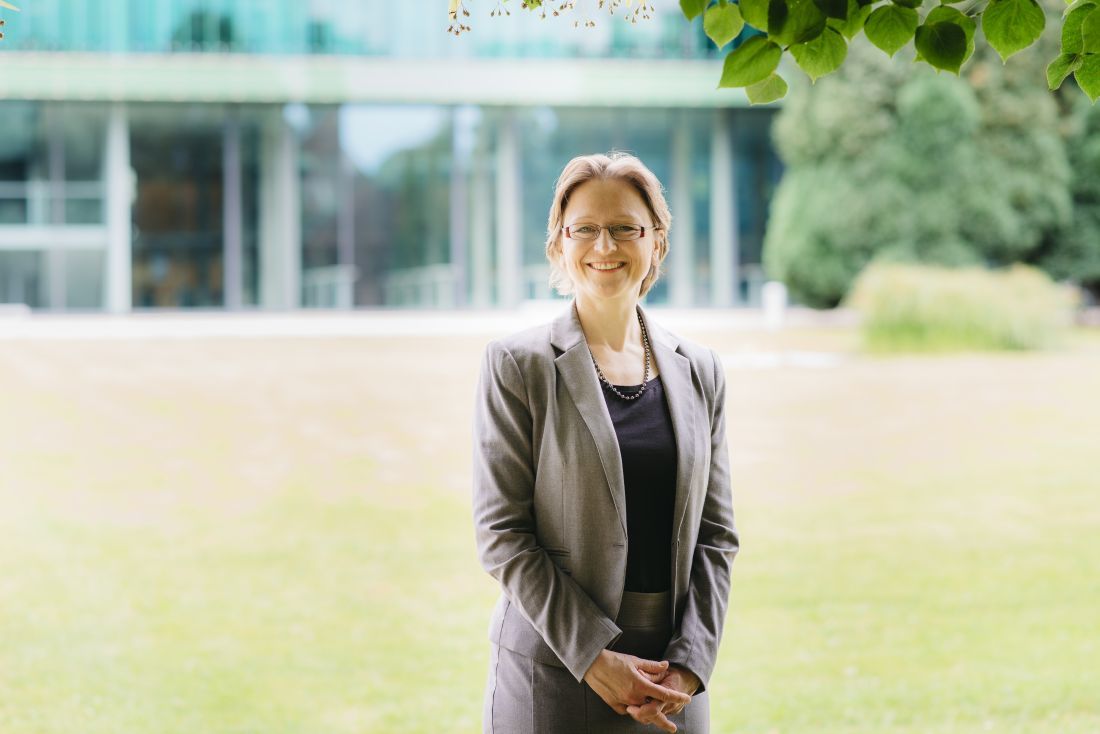 Switching off after work
After a hard day's work, it's important to relax and unwind. The scientists use different methods and leisure activities to clear their heads. First and foremost, their families. Children quickly take your mind off work and help you to focus on home life instead. Sport is a good distraction too, no matter whether it's jogging, handball or tennis, or watching Werder Bremen play football at the Weser Stadium. Other interests among the scientists included playing the piano, reading, and taking long walks through the leafy parts of the city. Müller has an unusual hobby: "I took up archery a few years ago. It is a wonderful way to block everything else out."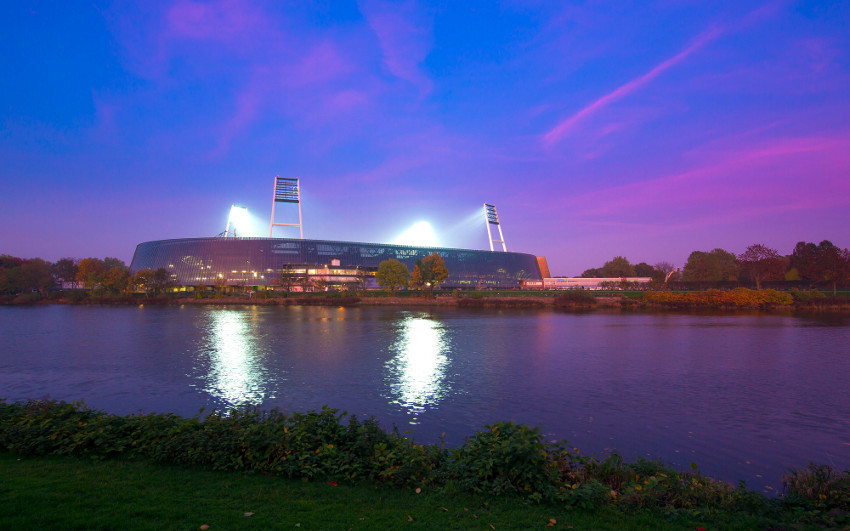 Tips for newcomers
As most of the people interviewed had moved to the city from somewhere else, they had plenty of tips for young scientists on the best places to live and go out in Bremen and Bremerhaven. Most recommend living in a central location near the river, such as in the Viertel or Neustadt districts. "There is always something going on and you have so much more choice here," says Rehfeld. Their favourite places to eat include El Presidente, Medoo and Jackie Su in Bremen and the traditional fish restaurants at the fishing harbour in Bremerhaven. On sunny days, they enjoy walks in the Bürgerpark, Wallanlagen Park or in the Blockland region. For fans of culture and entertainment, they recommend Loft, KITO and 'Die Glocke' in Bremen and the Pferdestall and theatre in Bremerhaven.
Bremen Freimarkt. If you were to design a fairground attraction to explain your work, what would it be like?
The Freimarkt in Bremen is one of Germany's longest-running fairs and is often referred to as the fifth season of the year. If our researchers were to create a fairground attraction to explain their work, what would it be like? A difficult question that gave rise to many creative answers. Marco Scharringhausen from the German Aerospace Centre imagines a ghost train illustrating the solar system. His colleague Martin Sippel would construct a space flight simulator. Nadine Rehfeld would choose an icing wind tunnel, and Sebastian Ferse from the Centre for Tropical Marine Research a giant reef aquarium. There is also talk of a puppet show featuring our inner voices. One thing's for sure: our scientists are not short of ideas.
You can read these and other interviews in full on the city website Bremen.de.
---
Do you have any questions about our interviews? Please contact Marlis Torka, project manager: Marlis.Torka@wfb-bremen.de, +49 (0)421 9600-523.
---
Find out, how Dr Christine Heinicke builds a habitat for the planned 'Moon Village'.
Students can now study space science and technology programmes at Universität Bremen – read more.