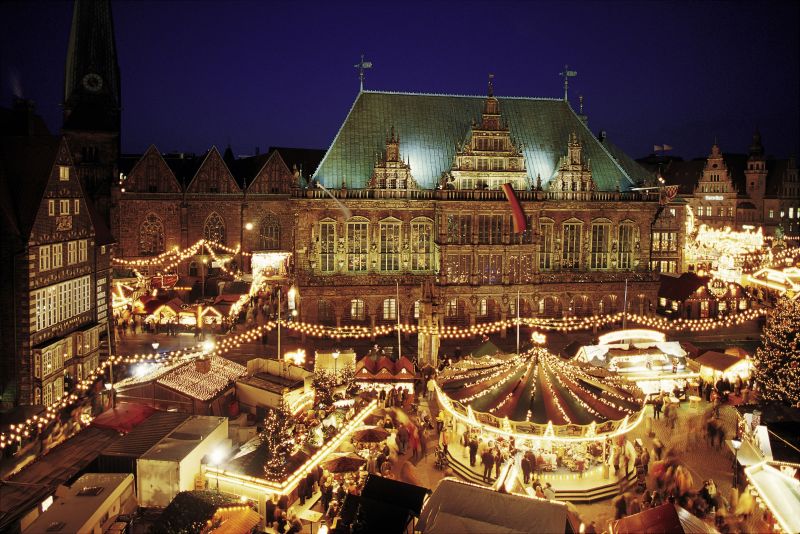 It doesn't take long for visitors or new arrivals in Bremen to discover that this is a city that loves to celebrate and have fun. Some locals even book time off work to enjoy events such as the Christmas market and the Freimarkt to the full. Their enthusiasm is infectious, as evidenced by the growing popularity of these occasions. Everyone is welcome at Bremen's festivals and fairs – whether you're just visiting or you're here to stay.
The town hall and Roland statue: the perfect backdrop
When it's cold and dark outside, the people of Bremen have the perfect antidote to the winter blues: a merry get-together. Festive aromas waft through the city's beautifully decorated squares and along the streets of twinkling lights. With its festive wooden huts, Bremen's Christmas market is the perfect place to soak up the magic of the season. The market square, at the heart of the old town, is filled with hundreds of market stalls of every size, providing visitors with ample opportunity to eat, drink and be merry, as well as do some Christmas shopping! It all takes place against Bremen's UNESCO World Heritage backdrop, comprising the Roland statue and the town hall with its magnificent Weser Renaissance facade. Just a short walk from here is the Schlachte-Zauber medieval Christmas market on the banks of the river Weser, whisking visitors back to a bygone age. The trees that line the promenade are decorated with thousands of little lights to create an icy blue glow. What could be more atmospheric?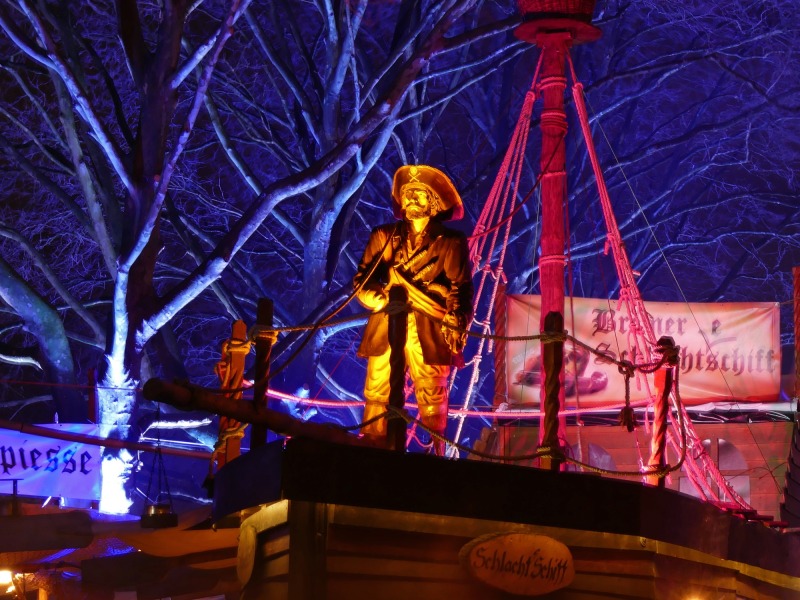 © BTZ Bremer Touristik-Zentrale / Ingrid Krause